By Jocelyn Buhlman
Tokyo Disney Resort launches its "Happiest Celebration!" to honor Tokyo Disneyland's 35th anniversary on April 15. The festivities will continue through March 25, 2019. Are you ready to take part in this fantastical celebration? Check out this gallery of art to see what kind of magical memories are in store for guests visiting Tokyo Disney Resort!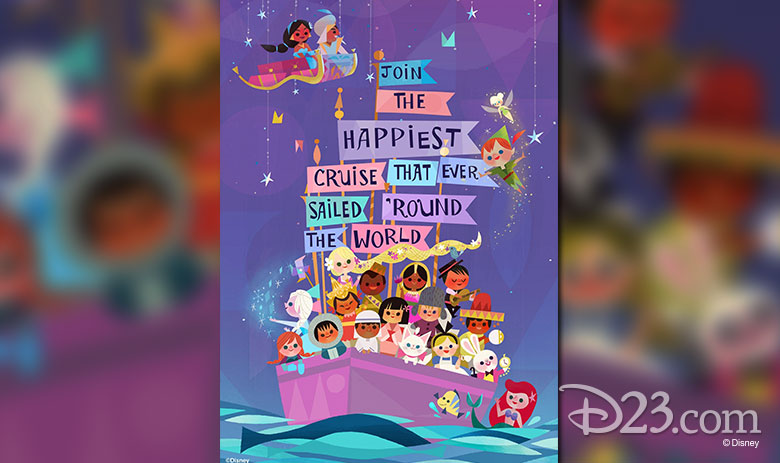 it's a small world
Tokyo Disneyland's it's a small world is about to get a little bigger! Disney friends from all over are joining in the happiest cruise that ever sailed 'round the world. Keep your eyes open for friends from Frozen, The Little Mermaid, The Aristocats, Moana, Tangled, and more! And that's not all—a special mural with Mickey Mouse and Minnie will soon adorn this beloved's attraction's boarding area, providing an extra dose of Disney magic from the very start.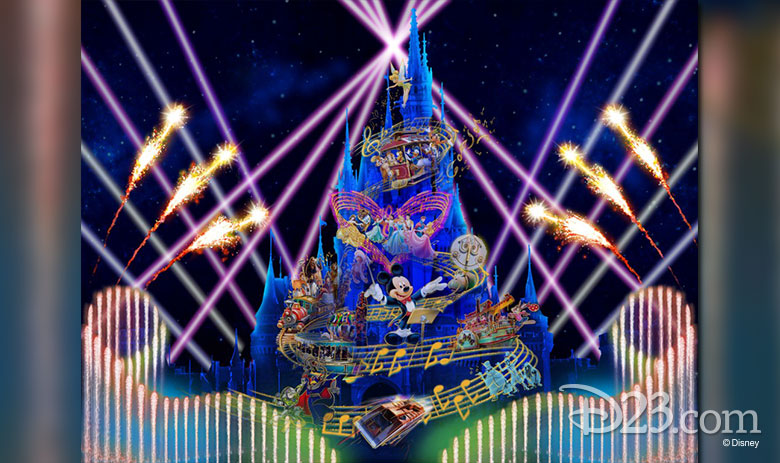 Celebrate! Tokyo Disneyland
Starting July 10, guests can enjoy a new nighttime spectacular, Celebrate! Tokyo Disneyland, featuring state-of-the-art projection technology, lasers, water cannons, and more! There's never been an entertainment experience as grand as this at Tokyo Disneyland before, so make sure to stop by and join Mickey as he takes guests on a magical journey through Tokyo Disneyland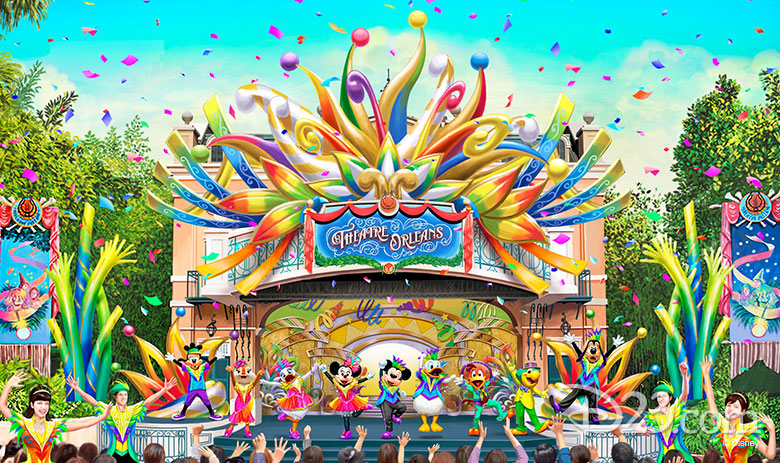 Let's Party Gras!
You're invited to the party of the year with Donald, Jose Carioca, Mickey, and friends for a "Party Gras" like you've never experienced. The show features everything that makes an amazing "Party Gras": a great location, fun music, beautiful costumes, and lively dancing. Titled Let's Party Gras!, the show includes a grand finale that features a new 35th anniversary theme song that will make you want to dance along!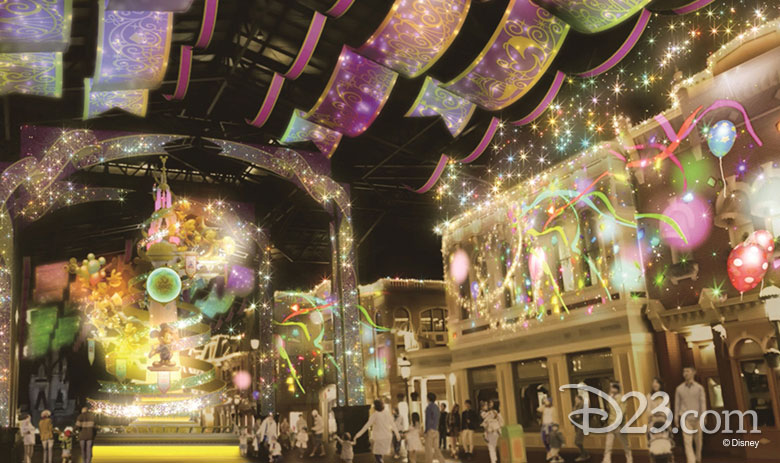 Celebration Street
From April 15, 2018, to March 25, 2019, World Bazaar's Main Street will be transformed into Celebration Street, so you can start the 35th anniversary party as soon as you enter the park! At the center of World Bazaar, guests can admire Celebration Tower, a 10-meter-tall monument featuring nine Mickey Mouse statues, each dressed in a different costume from Tokyo Disneyland anniversaries and the Tokyo DisneySea Grand Opening.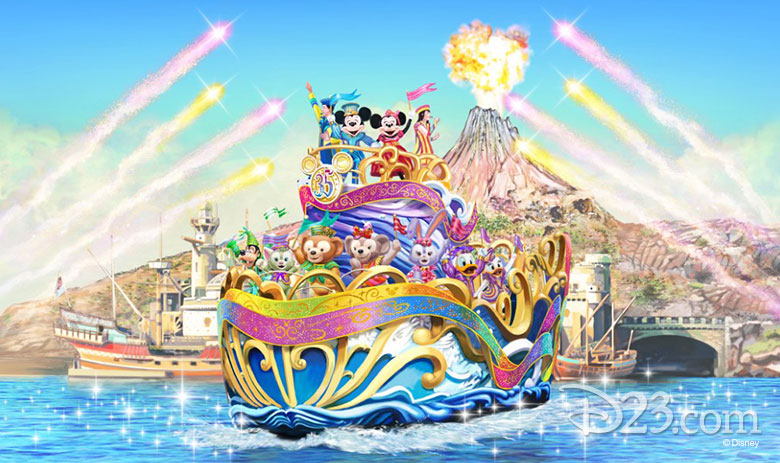 The Happiest Celebration on the Sea
Are you ready for the Happiest Celebration on the Sea? Dressed in special costumes for the 35th anniversary, Mickey Mouse, Duffy, and all their pals will greet guests from a special boat along Tokyo DisneySea's Mediterranean Harbor.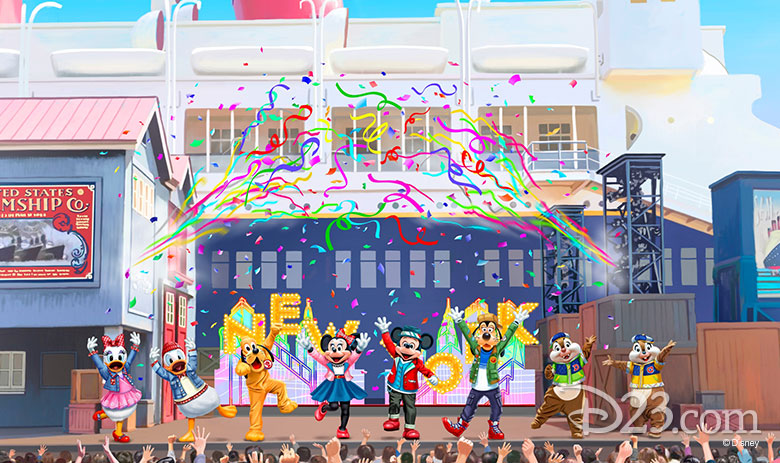 Hello, New York!
Guests can say, Hello, New York! in this fabulous new show at Tokyo DisneySea's American Waterfront, that presents Mickey and friends as they plan a grand adventure in New York! Together, Mickey and his pals learn about enjoying street performances, spending time in the great outdoors in Central Park, taking in Broadway shows, and more of New York's classic activities.