Disney Legend Kevin Corcoran, best known for his role in Disney's 1957 classic live-action film Old Yeller and for his portrayal of Moochie on the Mickey Mouse Club, passed away in Burbank, California, on October 6, 2015. He was 66.
Born in Santa Monica, California, on June 10, 1949, Corcoran—the fifth of eight children—first appeared on screen in the film The Glen Miller Story at age 2, before making his Disney debut several years later as Moochie in Adventure in Dairyland, a series for the Mickey Mouse Club. Walt Disney was so impressed by Corcoran's portrayal of the rambunctious character that he had Moochie written into another Mickey Mouse Club serial, The Further Adventures of Spin and Marty.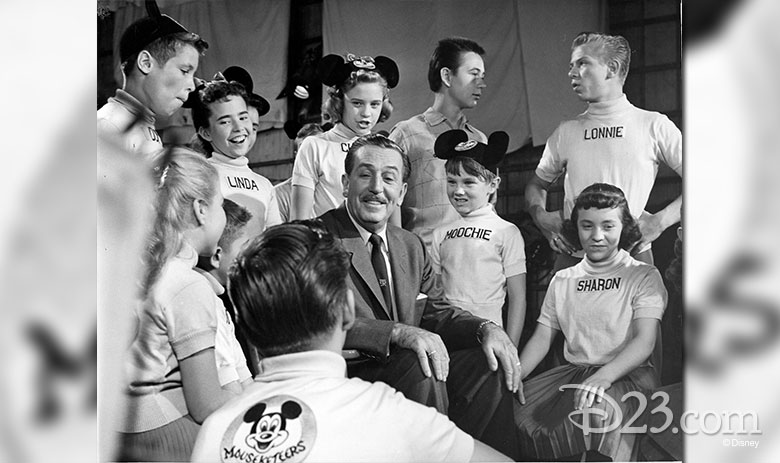 Noted film historian and author Leonard Maltin said upon Corcoran's passing, "To kids of his generation, Moochie was an irresistible figure; a kid we could all relate to. He was so genuine. Not a goody-goody or a model child. He had a touch of mischief and a curiosity. You couldn't help but like him. Every time I saw him he would make me smile, whether it was on a TV show or in a Disney movie."
"Kevin was such a wonderful, lovable man. He was an important part of my childhood, and I was so honored to have had the opportunity to work with him here at Disney," Rebecca Cline, director, Walt Disney Archives, said, adding, "His irrepressible charm delighted us all. We will all miss him terribly and cherish our memories of 'Moochie.'"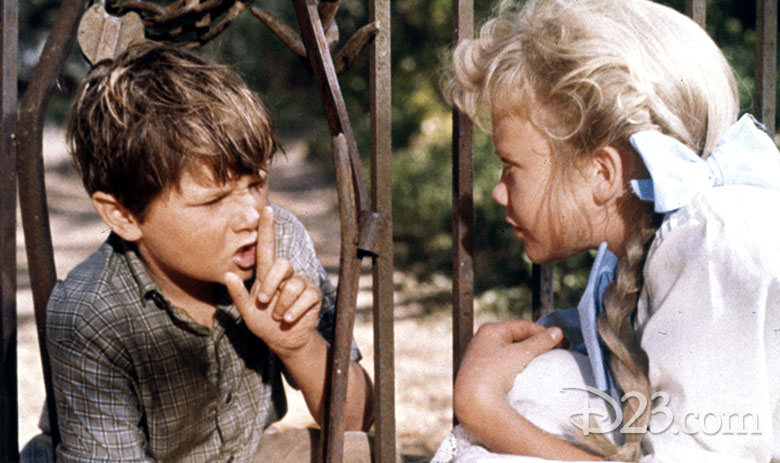 Corcoran went on to appear in Disney films that included The Shaggy Dog, Pollyanna, Swiss Family Robinson, and Toby Tyler, in which he played the title role; and he is long-beloved for his portrayal of Arliss Coates, the youngest son in Old Yeller. It was during that film's production that Corcoran worked with former Disney President and CEO (and son-in-law of Walt Disney) Ron Miller.
"Kevin was a favorite of so many people, including Walt," Miller remembers. "He had great chemistry on screen, and the roles he played were ones that made him the envy of his peers. He got to go on some great screen adventures, and could even get away with playing a mischievous brat on occasion and still be likeable. Kevin was one of the first actors I ever met when I got into the business. I worked with him on my first Disney picture, Old Yeller, and we remained lifelong friends. Our sympathies go out to his wife, Laura, and to all his family and friends. He was a real joy to know and I will really miss him."
After an appearance in the 1968 feature Blue, Corcoran quit acting and attended California State University, Northridge, where he graduated with a degree in theatre arts. "When the film industry got very strange, I decided to retire from acting because I felt I know more about the business than the people who were interviewing me for the parts," Corcoran said.
"Kevin was a favorite of so many people, including Walt. He had great chemistry on screen, and the roles he played were ones that made him the envy of his peers." —Ron Miller
Corcoran would return to Disney after college, working behind the camera on films like Superdad and Pete's Dragon, and on television series such as The New Mickey Mouse Club and The Kids Who Knew Too Much. Corcoran worked as an assistant director on numerous series, including Simon & Simon, Quantum Leap and Murder, She Wrote. He served as co-producer on episodes of The Shield and on Sons of Anarchy.
In 2006, Corcoran was inducted as a Disney Legend. He is survived by his wife, Laura, as well as three sisters, Che Keene, Noreen Corcoran, and Kerry del Villar; and a brother, Hugh Corcoran.