D23 remembers those contributors to The Walt Disney Company who passed away in 2013.
Petro Vlahos (1916 – 2013)
Petro Vlahos received a special Scientific award with Wadsworth E. Pohl, and Ub Iwerks from the Academy of Motion Picture Arts and Sciences for his work on Mary Poppins. They received the award for the creation and application to use of Color Traveling Matte Composite Cinematography, which helped make possible the combination of live action with animated actors in the film. The special-effects work on Mary Poppins was the most challenging the studio had ever known. Everything from the two-strip sodium process and piano wire to bungee cords were used to create the magical sequences. The work of the special-effects crew, as well as all the production staff, was the culmination of years of Disney innovation.
Norman "Stormy" Palmer (1918-2013)
His onetime assistant, former company vice chairman Roy E. Disney, once recalled, "I particularly remember Stormy's work on the film Water Birds. For one sequence, he cut images of birds flying to Liszt's Second Hungarian Rhapsody. This was the Studio's Fantasia of the nature films, and not only did it create a whole new genre, but it won an Academy Award®.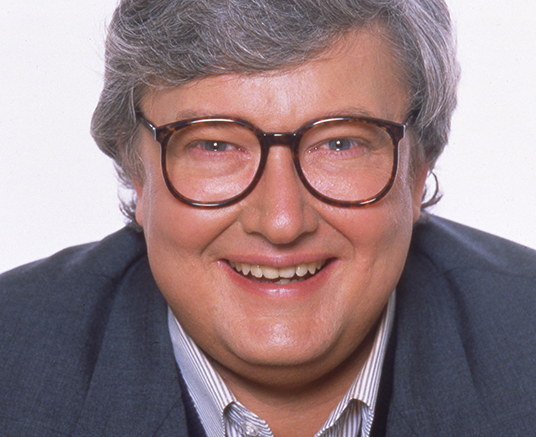 Roger Ebert (1942-2013)
Roger Ebert was part of the Disney syndicated television series Siskel & Ebert, which began on September 18, 1986. Chicago film critics Gene Siskel and Roger Ebert reviewed current films each week. Originally aired as Siskel & Ebert and the Movies. Gene Siskel passed away in February 1999. For the 1999-2000 season, beginning September 4, 1999, the title of the show was changed to Roger Ebert & the Movies. In 2000 it became Ebert & Roeper and the Movies when Richard Roeper joined the cast.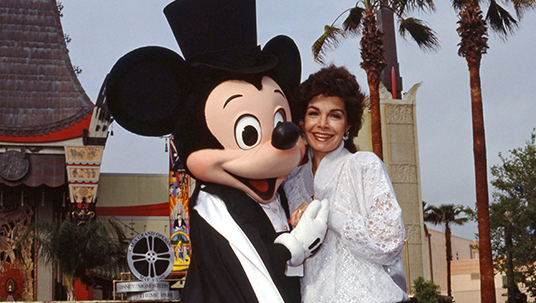 Annette Funicello (1942-2013)
Mouseketeer Annette Funicello won people's hearts with her shy yet friendly smile, and by the end of the first season of the Mickey Mouse Club, her fan mail had ballooned to 6,000 letters a month. In 1955, at the age of 12, she performed the lead role in Swan Lake at the Burbank Starlight Bowl. Little did she know at the time, Walt Disney was sitting in the audience; he was there scouting children for his new television show, the Mickey Mouse Club. The next day, Annette's dance school received a call from the Studio asking to see the little girl who played the Swan Queen. Annette soon became the 24th Mouseketeer. She would go on to be cast in several of the show's serials, including Adventures in Dairyland and Spin and Marty. In 1959, after the Mickey Mouse Club disbanded, Annette was kept on contract with the Walt Disney Studio and went on to appear in many television shows, including Zorro, The Horsemasters, and Elfego Baca, as well as feature films The Shaggy Dog, Babes in Toyland, and The Monkey's Uncle.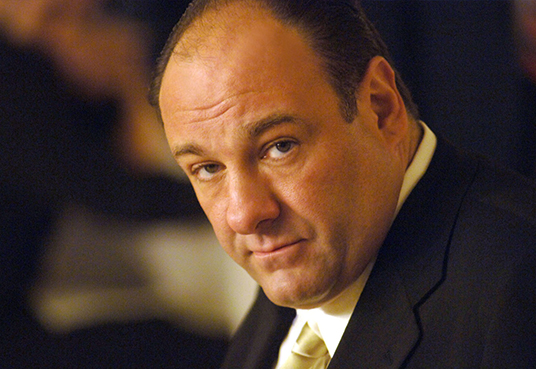 James Gandolfini (1961-2013)
James Gandolfini appeared in A Stranger Among Us (Tony Baldessari), Money for Nothing (Billy Coyle), Angie (Vinnie), Terminal Velocity (Ben Pinkwater), Crimson Tide (Lt. Bobby Dougherty), A Civil Action (Al Love). He was best known for portraying Tony Soprano in HBO's series, The Sopranos.
Elliott Reid (1920-2013)
Elliott Reid appeared in The Absent-Minded Professor and Son of Flubber (Shelby Ashton), Follow Me, Boys! (Ralph Hastings), and Blackbeard's Ghost (TV commentator).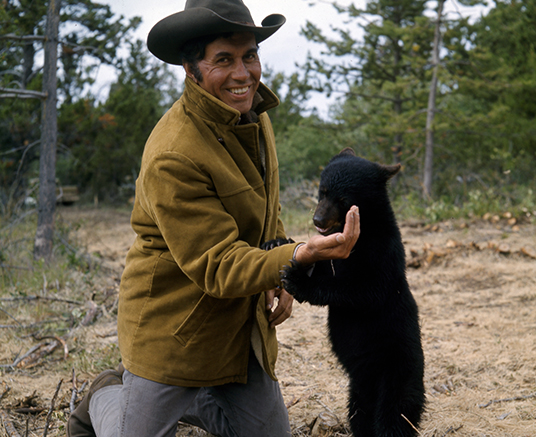 Michael Ansara (1922-2013)
Michael Ansara appeared in The Bears and I (Oliver Red Fern), and narrated Shokee, the Everglades Panther.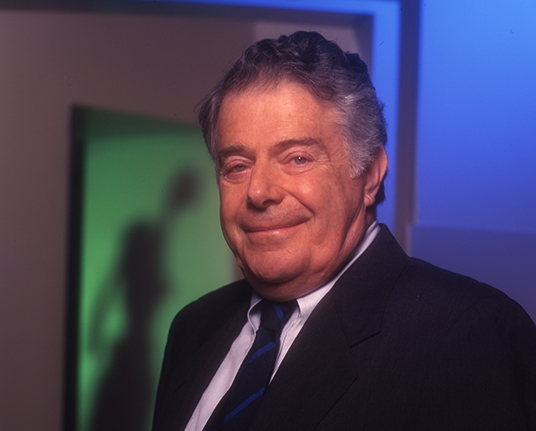 Irwin E. Russell (1926-2013)
Irwin Russell was named to the Disney Board of Directors in 1987, where he remained until March 6, 2001.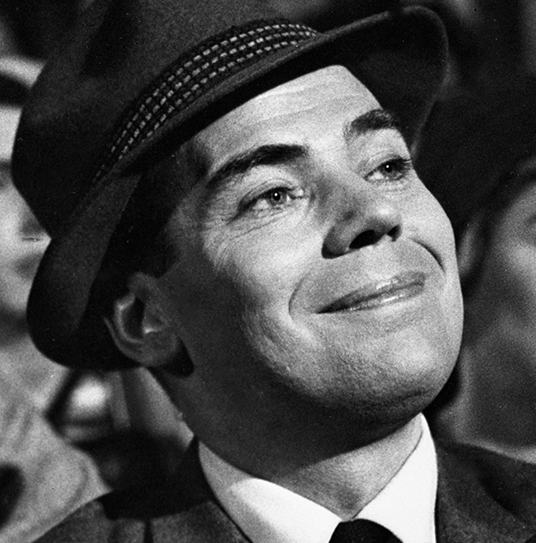 Don Nelson (1927-2013)
Don Nelson wrote "Something Good Is Bound To Happen " with Buddy Baker, Arthur Alsberg, for Hot Lead and Cold Feet.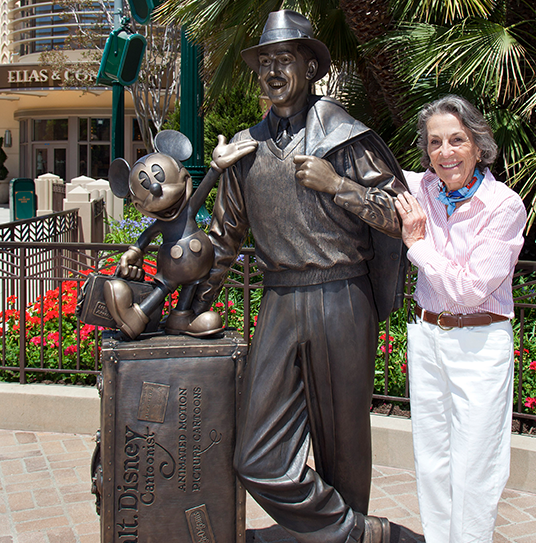 Diane Disney Miller (1933-2013)
Diane was a fierce guardian of her father's legacy who never hesitated to set the record straight, opening The Walt Disney Family Museum in San Francisco to bring her father's fascinating story to life. She and her sister, Sharon, have long been recognized as Walt's inspiration for Disneyland, a place he created for families to have fun together.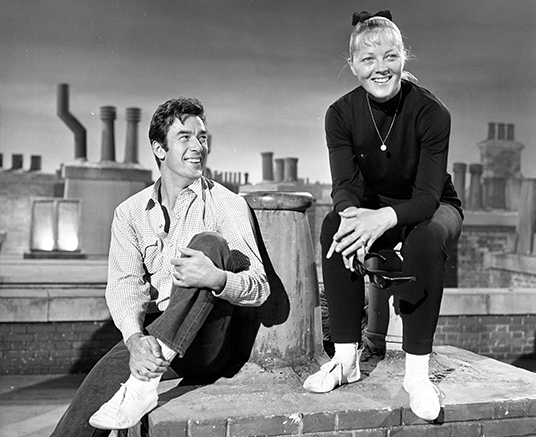 Marc Breaux (1924-2013)
Marc Breaux was a choreographer, along with Dee Dee Wood, on Mary Poppins.
Dickie Dodd (1945-2013)
Dickie Dodd was a Mouseketeer on the 1950s television show, Mickey Mouse Club.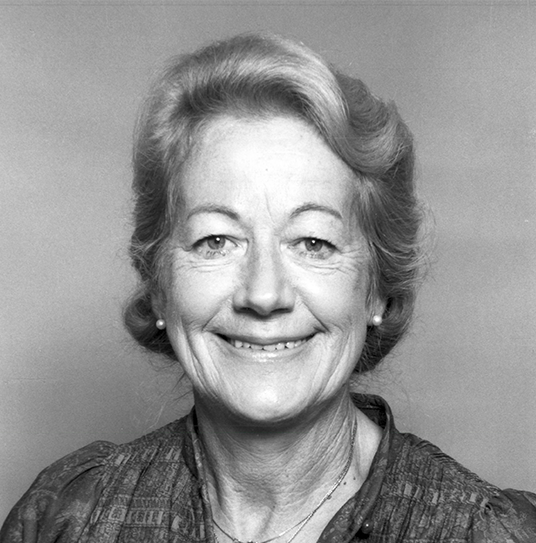 Cicely Rigdon (1923-2013)
Cicely began at Disneyland in 1957 as a ticket seller. In 1959, she joined the Tour Guide Department and was responsible for initiating its growth and development. "Walt really liked the Tour Guides," Cicely said. "Every time he would come to the Park he would always stop by and see us and talk to us." She eventually became the supervisor of Guest Relations, and in 1967 took on additional responsibility for the ticket sellers, ticket receptionists, and Guest Relations. While in Guest Relations, she was responsible for Walt's apartment above the Main Street Fire Station, and was therefore known as the "Keeper of the Keys."