Walt Peregoy, a color stylist and background artist who was named a Disney Legend in 2008, passed away at his home in Encino, California, on January 16.
Born Alwyn Walter Peregoy in Los Angeles, California, in 1925, Walt spent his early childhood on a small island in San Francisco Bay. He was nine years old when he began his formal art training, attending Saturday classes at the California College of Arts and Crafts in Berkeley. When he was 12, Walt's family returned to Los Angeles, where he enrolled in Chouinard Art Institute's life drawing classes. At age 17, he dropped out of high school and went to work for Disney as an in-betweener.
After serving in the Coast Guard during World War II, Walt continued his art education, studying at the University de Belles Artes, San Miguel de Allende in Guanajuato, Mexico, and with Fernand Léger in Paris.
In 1951, with a young family in tow, Walt returned to the United States, and resumed his career with The Walt Disney Studios. Initially, he served as a designer and animator on Peter Pan (1953) and Lady and the Tramp (1955).
Walt's unique style meshed well with that of his contemporary, stylist Eyvind Earle, and their work on the Academy Award®-nominated short Paul Bunyan was a departure for Disney. "My style was unusual for Walt Disney, but he tolerated me," Walt later said. Although, since he was "tolerated" for 14 years, the artist sheepishly admitted, "I had to be doing something right."
Walt is perhaps best known for his work as color stylist on One Hundred and One Dalmatians (1961). "To this day, Walt Peregoy's color styling in One Hundred and One Dalmatians remains a fine example of how color can be used creatively in animation while serving more than a merely decorative function," modern animation authority Amid Amidi once said.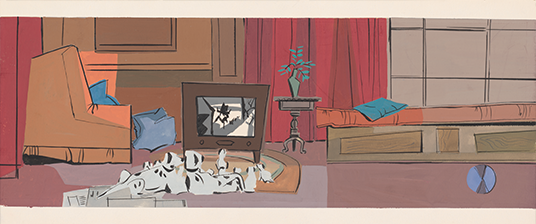 Walt continued at Disney on the features The Sword in the Stone, Mary Poppins, and The Jungle Book, after which he spent several years with Hanna-Barbera.
He returned to Disney in 1977, contributing his unique view to the design of EPCOT Center, where his influence included concepts, architectural facades, sculptures, and murals for many of the pavilions.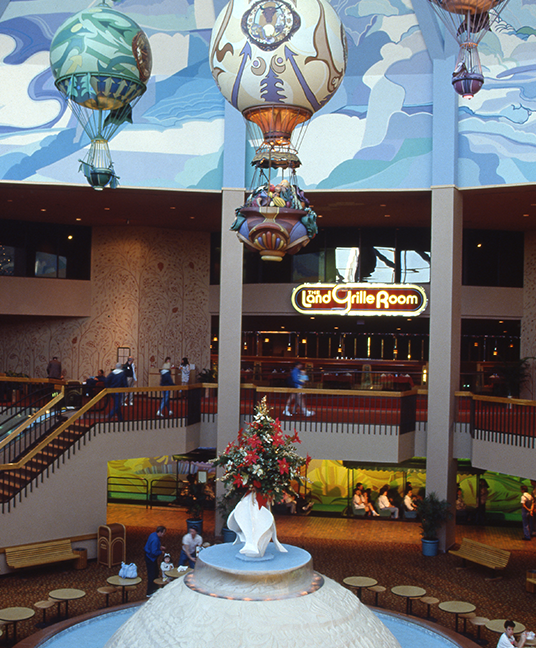 His work was recognized by ASIFA-Hollywood in 2012 at the 39th Annual Annie Awards with a Winsor McCay Award.
"Walt was one of the most talented, difficult, brilliant, ornery, honest artists I ever worked with," remembered Marty Sklar, Disney Legend and former vice chairman and principal creative executive of Walt Disney Imagineering. "He was a prolific artist of subjects he loved: far-out city concepts, shapes and colors. He also loved horses—just look at the anatomy and dynamic movement in his drawings of horses. You knew right away that there was knowledge and love in those drawings! There were few who equaled his work, and I'm so glad I had a chance to work him."