By Alison Stateman
In just a couple weeks, the live-action reimagining of the Oscar®-winning animated classic The Little Mermaid will debut exclusively in movie theaters nationwide. The highly anticipated film, helmed by Oscar-nominated director and producer Rob Marshall, brings to stunning life the beloved story of Ariel (Halle Bailey), a beautiful and spirited young mermaid with a thirst for life outside of her underwater kingdom. In the new film, the youngest daughter of King Triton (Javier Bardem)—and his most defiant daughter—visits the surface world, where she falls for Prince Eric (Jonah Hauer-King), setting in motion a romance that will change both of their worlds.
Like the animated classic, the new live-action film is based on the 1837 fairy tale from Hans Christian Andersen. David Magee (Finding Neverland) wrote the screenplay for the new film, which expands and enhances the tale about a girl who feels displaced and sees her life differently than those around her.
To celebrate the film's upcoming release on May 26, Bailey, Bardem, and Hauer-King were joined by fellow cast members Melissa McCarthy (Ursula), Daveed Diggs (Sebastian), Awkwafina (Scuttle), Jacob Tremblay (Flounder), and Noma Dumezweni (The Queen)—alongside Marshall, producer John DeLuca, and Oscar-winning composer and Disney Legend Alan Menken—at a press conference where they gave us a behind-the-scenes look at the making of the epic film.
Among the "seaworthy" highlights: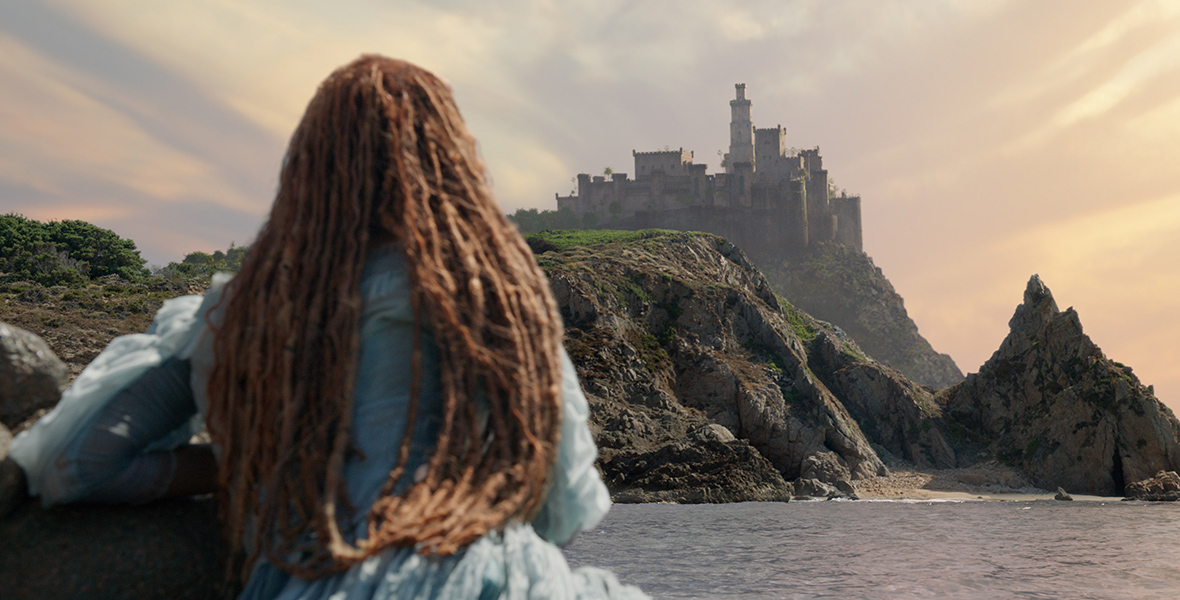 More Music!
The original The Little Mermaid boasted an Oscar-winning soundtrack with music by Menken and lyrics by late Disney Legend Howard Ashman. Before the current film, Menken had already reimagined several of his scores for live-action and stage versions of Disney animated films, including his subsequent collaborations with Ashman, Beauty and the Beast and Aladdin. For the new live-action reimagining, Marshall enlisted celebrated Broadway and film composer Lin-Manuel Miranda to work with Menken on lyrics. The result is a score that boasts new arrangements of the original score and three new songs.
Menken said he was delighted to collaborate with a creative team that was on his "bucket list" of people to work with.
"Rob and John, David McGee, Lin-Manuel Miranda, and I got together and went through how the story was being adapted by David, how the structure is and where are the potential spots [for new music]. It's as simple as that," Menken explained. "Those decision are made, first of all, by character, by moment, but also by the sequence of a score, what's needed at a certain moment and what."
Additions to the score include a power ballad for Prince Eric, called "Wild Uncharted Waters," following the moment he is told he can't go back out to sea to search for the girl who saved him; an additional song for Ariel, "For the First Time" chronicling her first experience on land, which moves from excitement to her first experience with heartbreak; and a duet between Sebastian and Scuttle, called "The Scuttlebutt," that Menken said was a "surprise gift from Lin."
He said, "I gave him a Caribbean tune and Lin sort of did a rap over it that was so perfect, that used the music, but it had this rhythmic pulse to it. It was just pure Lin-Manuel Miranda.
Said Marshall, "It's surprising when you think about it—in the animated film, Ariel had one song. The great thing about working with Alan is that he's so open."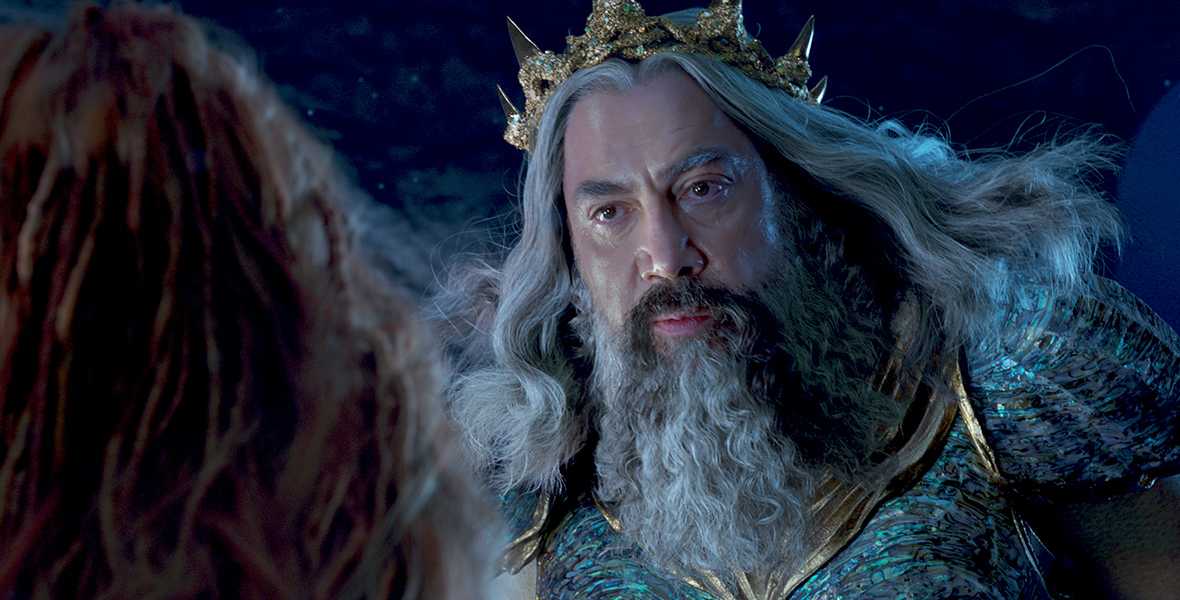 A Deep Connection
Bailey (grown-ish) was primarily known for being part of the Grammy®-nominated R&B duo Chloe x Halle before being cast as Ariel in her feature film debut.
She was the very first actor Marshall, DeLuca, and Menken auditioned for the role. "The first thing she did is, she came in and sang for us. She sang that song," Marshall recalled, referring to Ariel's ballad "Part of Your World."
"And I couldn't believe what I was hearing. I just thought, 'She's so deeply connected to what she's singing about. It's so emotional. It's so beautiful.' And I thought, 'Oh, my gosh, we've been doing this for 5 minutes, have we found Ariel?' And we had, but we didn't know that," he said. "Then we saw hundreds of other actors after that, and Halle kept coming back in. We saw every ethnicity; we saw everybody. And she claimed role."
Bardem, best-known for his chilling Oscar-winning performance in "No Country for Old Men," said it was easy to tap into his paternal role with the relative newcomer. "I just fell for her. She has this thing where you just can't help but love her unconditionally and honestly. It was just easy for us to connect… and I was always mesmerized by the quality of her as a performer, let alone the singing." As an actress, he added, Bailey had "courage, going to the places she had to go. That was amazing."
Of course, not everyone in the cast had the prior vocal experience of Bailey and Daveed Diggs, who won a Tony Award® for his dual portrayal of Marquis de Lafayette and Thomas Jefferson in Miranda's famed hip-hop stage musical Hamilton.
"We love working with actors who are new to musicals, because they approach it from the right place," Marshall said. "They're singing as the character, and they're bringing that scene to life through song."
DeLuca added, "It's such new territory, and they all wanted to sing. Even Awkwafina—she raps… [and she] had this kind of scared, excited feeling about singing. And Melissa… when I would ask her to do things, we'd just be playing in the studio and then she'd say, 'That came out of me?'"
A Family Affair
For Bailey, being away from her sister—whom she calls her best friend—was one of the hardest parts of the filming, which was done on location in Sardinia, off the coast of Italy, and at Pinewood Studios outside of London. Then, throughout the process of working on the film, the cast started to feel like family.
"These people are just—I feel like they're my family, and they're so talented and have inspired me for so long… and I'm just happy to be surrounded by them," Bailey said.
Unlike on traditional voice-acting projects, where actors work on their parts separately, for The Little Mermaidthe cast got to work on their scenes together. This was in part due to the extensive, weeks-long rehearsal process that the film required to help ground the actors before filming began. "We were all together for quite some time at the studio in England, and we got to know each other so well," Tremblay said. "And that definitely helped with the voice work. It was a privilege that we all got to be together and do our scenes together."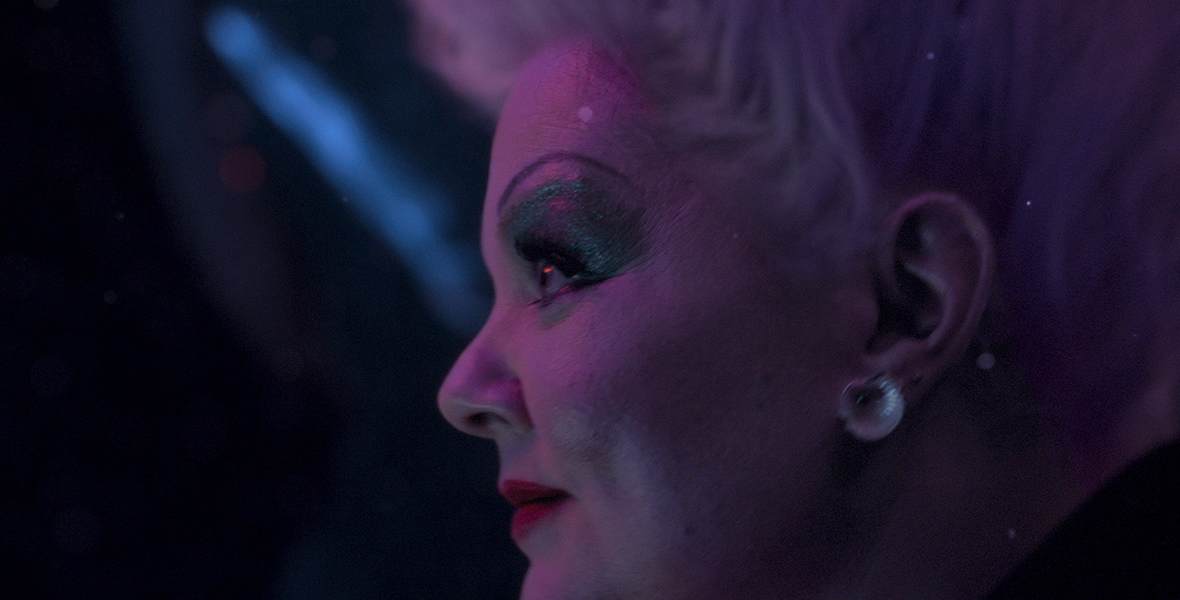 Making It Real
To help ground the actors, Marshall rehearsed scenes in a way similar to how it is typically done for staged plays—getting the actors on their feet to map out scenes and run lines. For the live-action The Little Mermaid, DeLuca said it was crucial literally to start "on our feet, on the floor. Because then we had to teach all these stunt people. There were 10 to 20 stunt people that would take them through on these apparatuses. They had to know every line, every breath."
Marshall added, "Sometimes I would say 'action,' they would say two lines, and I'd say 'cut,' and then we put them on another apparatus, on wires, and then go 'action' and then one line, 'cut.' It was literally like a mosaic."
Recalling the process, Diggs said, "The way we worked on it wasn't big. It really felt like we were kind of doing community theater. We were pushing boxes around to make sets and we got in this groove where it was like, it's how you make art. We made something that we understood that everyone could wrap their arms around and that we really believed in and knew inside and out."
Marshall, whose previous film musicals include Mary Poppins Returns and Into the Woods, said, "Movie musicals are a hybrid of theater and film, because you can't just walk in and start singing. You have to learn the choreography; it is all a part of it. I always feel that my job as a director is to protect the actors, make them feel safe in a space where they can screw up and be terrible and then get better and not feel judged."
He succeeded, with the cast including McCarthy raving about Marshall's approach. "He sets up this world that is like why I fell in love with plays. It feels so small, and yet you know it's this enormous thing," McCarthy shared. "But it feels like if we all do our best, then maybe we can make a show—and it just becomes so personal. Everyone's doing their best, and he's just there, swaddled in cashmere, just quietly cheering everyone on, from the actors to the gorgeous camera moves. And the sound department is killing it—and look at the costumes! It's an appreciation of every human and all the moving parts it takes to make a movie work. And having a cheerleader like that, I can't even explain how fortunate I feel and all of us feel."