Original Story by: Ken Anderson
Compiled and Edited By: Amy Opoka, Walt Disney Archives
In early 1957, Walt Disney asked Imagineer and story artist Ken Anderson to come up with a haunted house experience for Disneyland. Ken conceived multiple early concepts for what would become the Haunted Mansion attraction, and pitched them to Walt Disney. Getting into the spooky spirit of the Halloween season, we wanted to share one of Ken's early original story ideas alongside a few original and corresponding story sketches, straight out of our art collections here in the Walt Disney Archives. Proceed if you dare…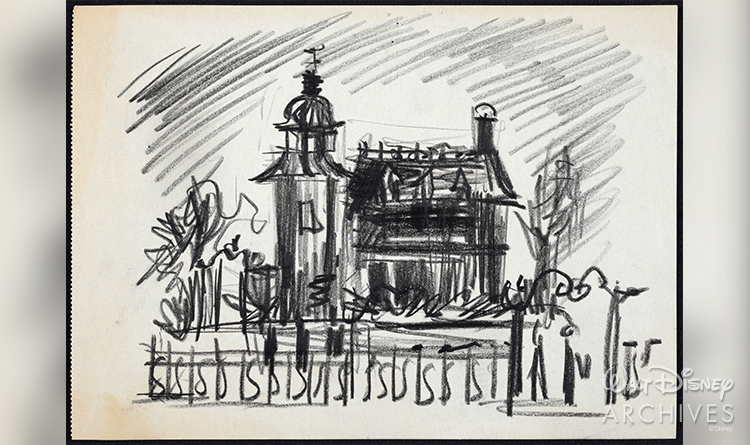 Scene I – The Picture Gallery
(A group assembles to listen to the tale of "The Haunted House.")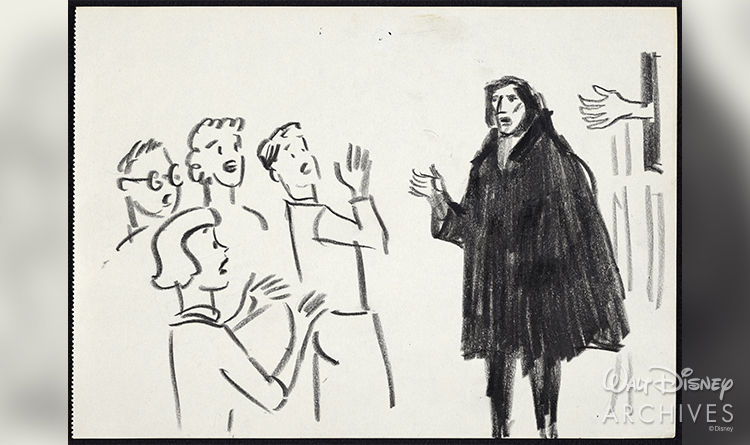 Beauregarde: Welcome to the Old Gore Mansion. I am Beauregarde, the Butler. I have been with the family for many, many years. This was what we called the Picture Gallery. Of course, it's not what it was around 1810, when Captain Bartholomew Gore brought his young bride here to live.
This is a portrait of Captain Gore, a wealthy sea-faring man, and this is Priscilla, his wife. Captain Gore was a brooding man who knew no fear… Given to fits of jealousy and rage. Some say he had an evil eye… "The Devil's eye," they called it. A thing his bride was to learn about later… much to her sorrow!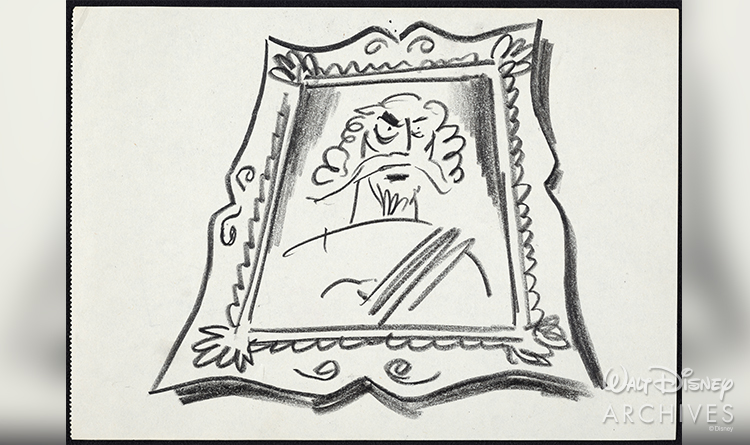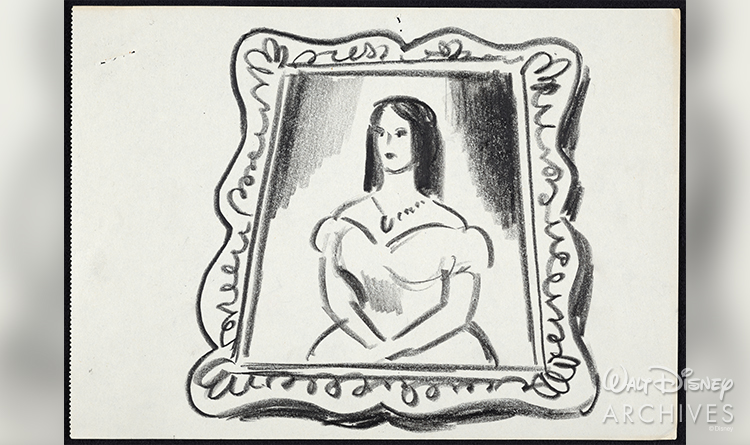 Scene II – Priscilla in Rocking Chair
Beauregarde: We are now in the hall outside Miss Priscilla's room. Let us try and imagine the terrible thing that happened here over a hundred and fifty years ago. Perhaps Miss Priscilla will come back from the spirit world and tell us about it.
Priscilla: "Bar-thol-o-mew—Bar-thol-o-mew—Where are you, Bartholomew?"
It happened the night that Captain Gore was away on a sea voyage… Or so I thought! I had found an old journal tucked away in his desk… And a curious sort of skeleton key. The journal told of the murderous deeds of Black Bart, the pirate who plundered the Caribbean… The dates and certain incidents aroused my suspicions… I thought of the sea chest in my husband's study… Why was it always locked?… Although I feared my husband's terrible secret!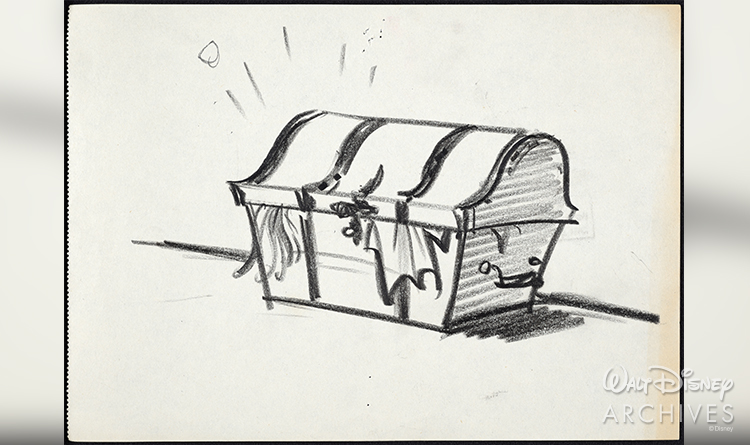 Scene III – The Captain's Room
Beauregarde: This was the Captain's study. If only Miss Priscilla had not been so curious…
Priscilla: Yes, Beauregarde, I fear my curiosity was greater than my discretion… How well I remember—My hands trembled as I fitted the key into the lock of the chest. Slowly I turned the key, (click) the lock opened…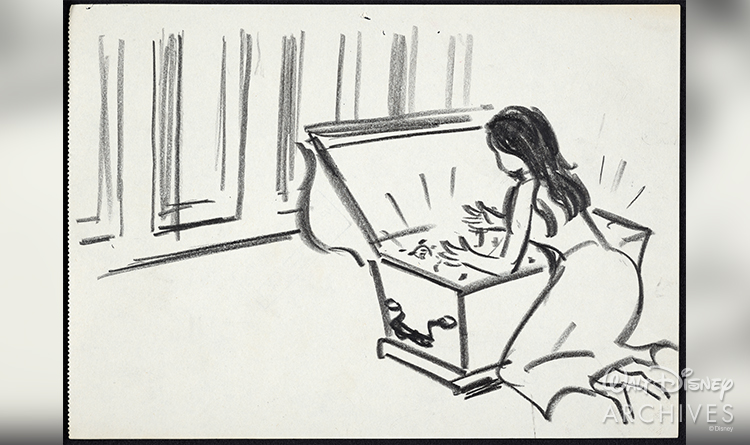 I gasped in horror at the evidence of my husband's true identity, and then… (Gasp!)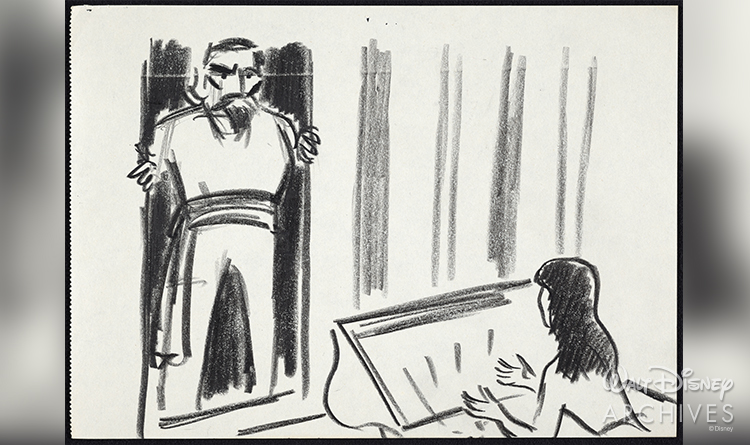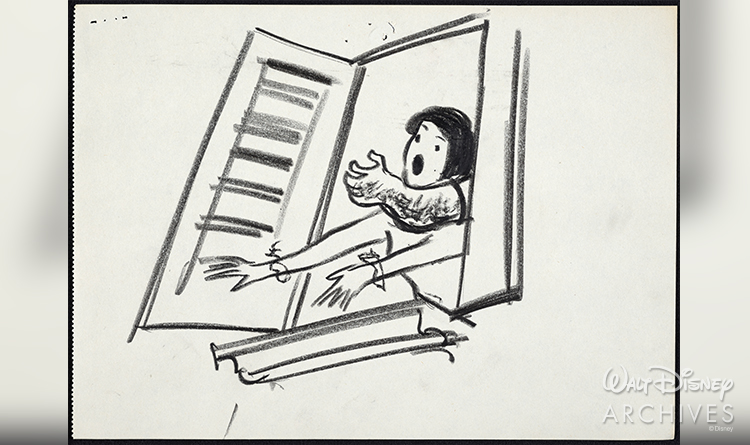 [Priscilla screams]
Scene IV – Hallway (Priscilla's Ghost)
Beauregarde: No one knows what happened to poor Priscilla on that horrifying night—But we're certain of this—She was never seen again—ALIVE, that is!
Priscilla: "Bartholomew, where are you, Bartholomew?"
Scene V – Captain's Bedroom
Beauregarde: After that ghastly night, Captain Gore knew no peace. Every unearthly sound struck terror in his heart. And the last time he was seen on Earth was in this very room!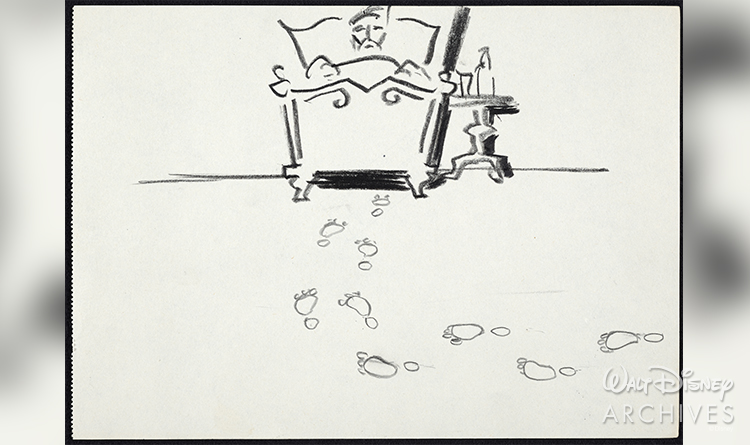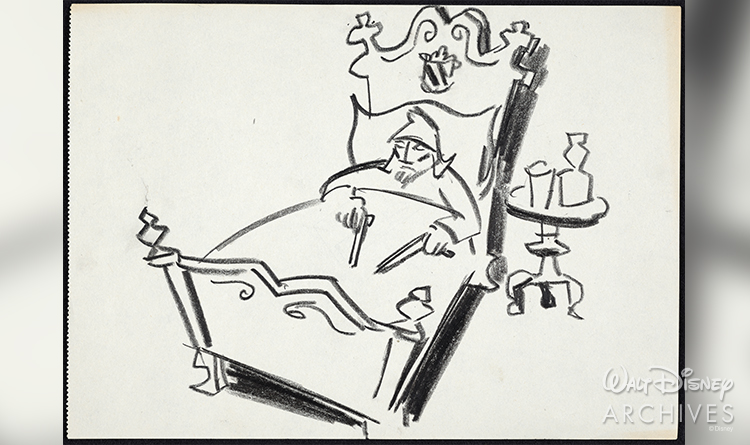 Priscilla: He would have run away, but there was no place for him to hide… For he knew that I would search for him no matter where he might be… That I would haunt him to the end of his days!…
"Bartholomew, where are you, Bartholomew?"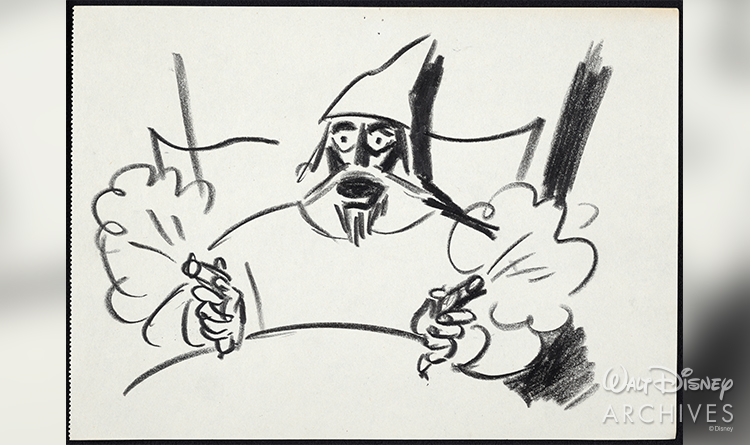 Scene VI – The Attic Scene
[It starts raining outside.]
Beauregarde: This is called the mystery room, because there is a strange magnetic force that draws you here… As if it had some connection with the mystery of Captain Gore!
[The wind is moaning outside]
Priscilla: "Bartholomew—Bartholomew—"
Beauregarde: Well, that's the end of the story. Some say Priscilla had her revenge—that she drove him mad. Maybe someday we'll know what happened to Captain Bartholomew Gore.
[Thunder crashes]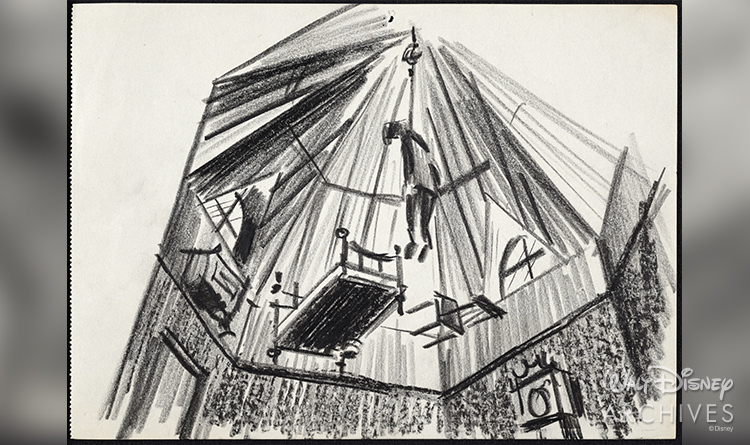 Priscilla: "HA HA HA HA HA…"
While a different experience than what ultimately was realized with the final Haunted Mansion, our staff has always marveled at how such similar gags eventually made their way into the attraction. From all of us here at the Walt Disney Archives, we hope you have a surprisingly spooky, safe, and fun Halloween.