By The D23 Team
With Halloween just around the corner, we're more than ready to get into the spooky spirit this weekend by skele-brating the 68th anniversary of the iconic Disney animated short Trick or Treat! Featuring Donald Duck and his mischievous nephews Huey, Dewey, and Louie as their All Hallows Eve goes hilariously awry, the short—directed by Disney Legend Jack Hannah—premiered on October 10, 1952.
Fans of all things thrilling and chilling will be happy to know you can find Trick or Treat right now on Disney+. But that's not all: There are several other Halloween-adjacent shorts to enjoy on the streaming service… Read on for the perfect Disney+ playlist to watch while carving jack o' lanterns and eating all manner of delicious candy. (Well, that's our plan, at least.)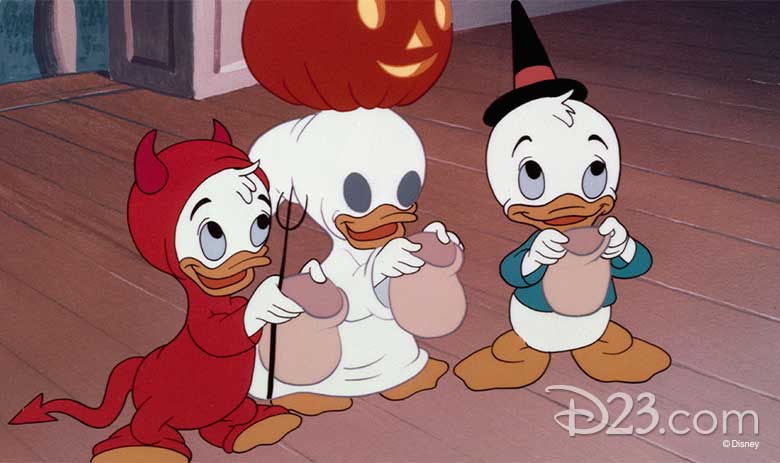 Trick or Treat (1952)
Trick or Treat was released almost seven decades ago and features a turn by iconic voice actor June Foray as Witch Hazel—who teaches Donald a most valuable lesson about the magic of Halloween with the help of his three costume-clad nephews. This short features the song "Trick or Treat for Halloween," performed by The Mellomen. Find out more spine-tingling Trick or Treat trivia by clicking here.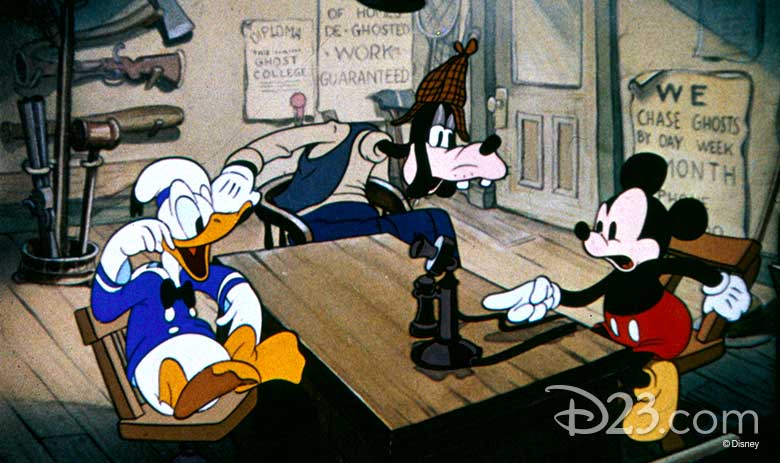 Lonesome Ghosts (1937)
Interestingly enough, this particular animated short was released on Christmas Eve 1937… but you wouldn't know of its holiday adjacency when you look at its spooky plot: Overconfident spirits hire professional—though, unfortunately, inept—ghost exterminators Mickey, Donald, and Goofy to try and get rid of them, hoping to have some fun in the process. Many misadventures ensue, with the exterminators ultimately scaring the ghosts right out of the house.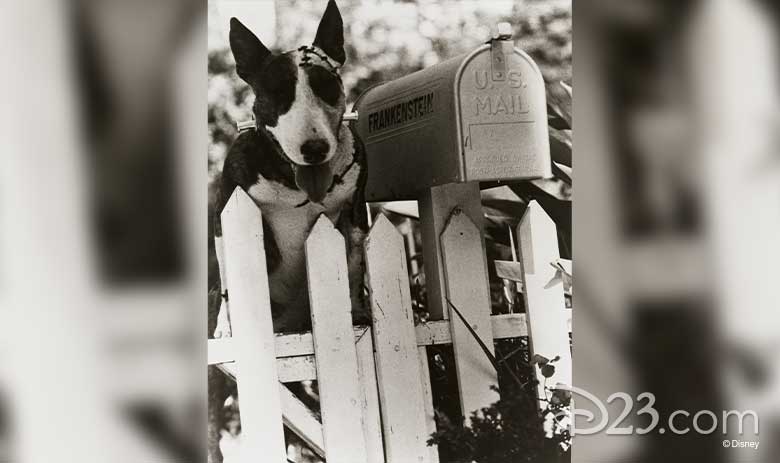 Frankenweenie (1984)
The live-action short Frankenweenie, one of director Tim Burton's earliest works, starred Barret Oliver (The Neverending Story) as Victor Frankenstein—a young scientist who, after his beloved pet dog Sparky is hit by a car, decides to bring him back to life. Though the experiment works, it causes panic around Victor's neighborhood until he convinces everyone that Sparky's the good, loyal friend he always was. Burton and Disney later released a full-length, stop-motion version of Frankenweenie in 2012.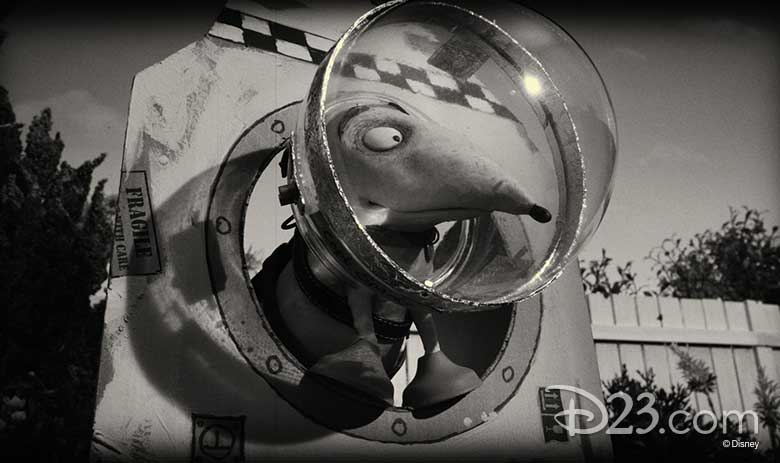 Captain Sparky vs. The Flying Saucers (2012)
Speaking of 2012's Frankenweenie, this short finds Victor and Sparky watching one of their very favorite home movies, in which Sparky captains a space ship and battles some hostile flying saucers. Frankenweenie producer Derek Frey and animation supervisor Mark Waring wrote and directed the short, respectively.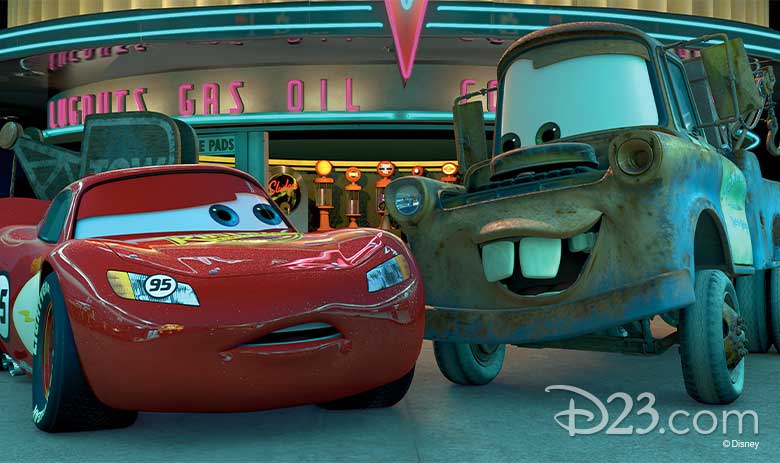 Mater and the Ghostlight (2006)
Created for the DVD release of Disney and Pixar's Cars, Mater and the Ghostlight finds everyone's favorite tow truck haunted by a very mysterious blue light that winds up teaching him not to play pranks on the other cars in Radiator Springs. Mater is once again voiced by Larry the Cable Guy, and Owen Wilson reprises his role as Lightning McQueen.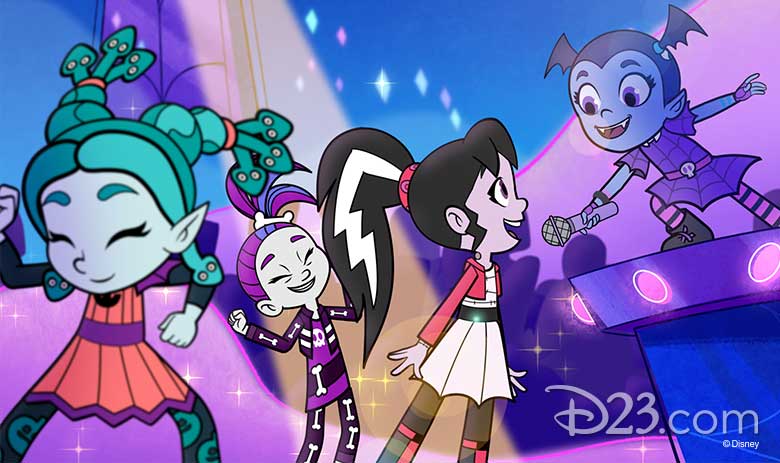 Vampirina: Ghoul Girls Rock! (2018-19)
From the world of fan-fave Disney Junior series Vampirina comes these music-video shorts. Inspired by their favorite band (The Scream Girls), Vee, Poppy, and Bridget decide to form their own band called The Ghoul Girls; the shorts find Demi, Georgie, and Chef Remy also coming along for the fun as the band lets their inner ghouls rock out.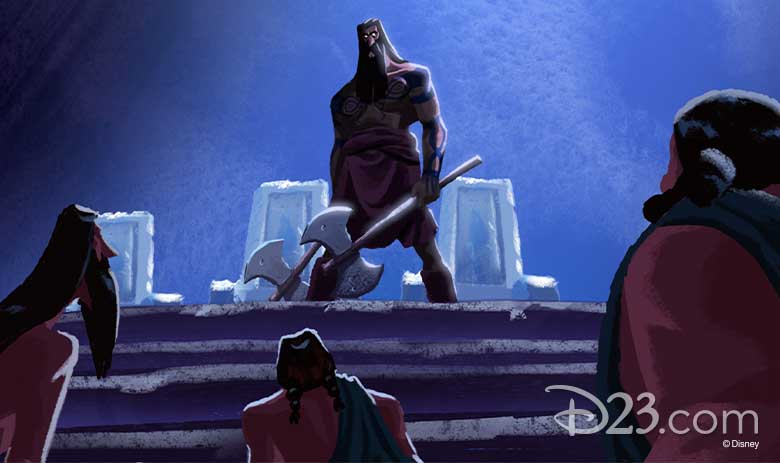 The Legend of Mor'du (2012)
This animated short was attached to the DVD and Blu-ray release of Disney and Pixar's Brave. In it, the film's eccentric witch (voiced by Julie Walters) recounts how the villain Mor'du came to be. The tale follows a power-hungry prince who seeks to wrest control of a kingdom from his brothers through mysterious, magical means.