By Karina Schink
Ten years ago today, we got the best of both worlds when Hannah Montana went from being a television superstar to making her big-screen debut in Hannah Montana: The Movie. To celebrate, here's a look back at the iconic Disney film, and a couple of facts we think might surprise you.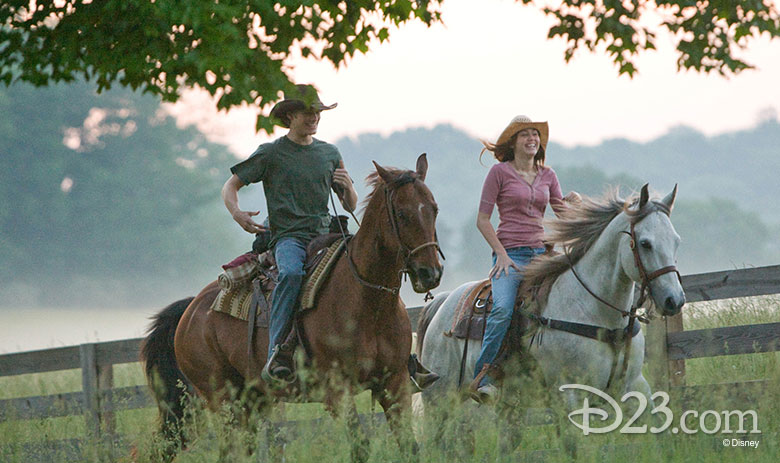 1. The film shot just a few miles away from Miley Cyrus' childhood home.
It may be already well known that Miley Cyrus was born and raised in Tennessee, but what you might not know is that Hannah Montana: The Movie was not only shot on location in Tennessee, but just a stone's throw away from Miley's childhood home! One of the shoot's main locations, Grandma Ruby's farm, was on a 200-acre ranch just south of Nashville, only miles from the Cyrus family farm. One of the film's stars, Emily Osment, recalled visiting Miley's childhood bedroom,"We shot 20 minutes from where Miley grew up. Her room was decorated like it was in sixth grade when she left [For L.A.]. It's adorable."
2. Extensive stunts were used to create the famous "sabotage scene."
While a Disney film based off of a Disney Channel series may not immediately bring stunts to mind, there were quite a few used in this film about the double-life pop superstar. The sabotage scene (yes, the one featuring some not-so-mild hot sauce), required extensive stunts and effects, a 3-D architectural model, and 700 pounds of walnuts.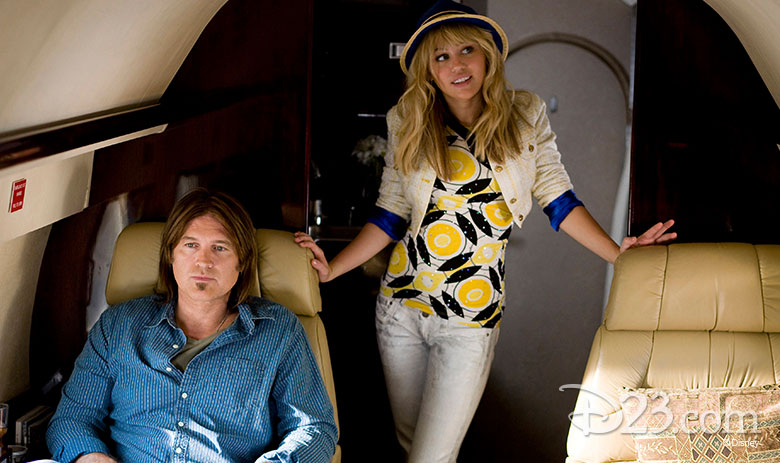 3. The film had a slew of special guest stars.
We're pretty sure you remember that infamous scene with Tyra Banks over a pair of shoes that sets Miley off on her trip back to her roots. But, do you remember catching Vanessa Williams, Barry Bostwick, Rascal Flatts, and a then-unknown Taylor Swift? Maybe it's time to put "Crazier" on repeat again.
4. The writer penned several Disney Channel Classics
Screenwriter Dan Berendsen not only wrote Hannah Montana: The Movie for Disney, but also Camp Rock 2: The Final Jam; Wizards of Waverly Place: The Movie; The Cheetah Girls: One World; Twitches; Halloweentown High; Up, Up, and Away; Eddie's Million Dollar Cook-Off; Stuck in the Suburbs; and Twitches Too. But, that's not where his relationship with Disney ends. In fact, he also has developed, produced, and written for several ABC shows including Sabrina the Teenage Witchand Baby Daddy.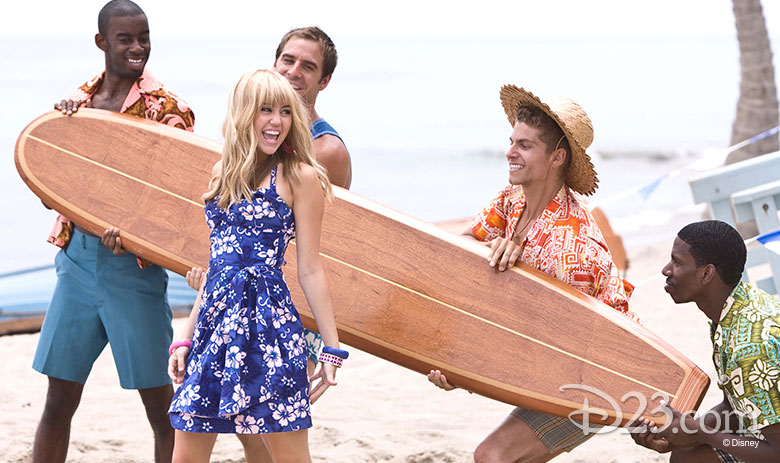 5. It was only the second theatrical film released based on a Disney Channel Original Series.
In 2009, Hannah Montana: The Movie was only the second film released based on a Disney Channel Original Series. Can you guess the other one? We'll give you a hint. It was released in the early 2000s, featuring a high school teenager, as well as a miniature animation version of her. Did we help you get one step closer? Hey now, hey now, don't worry, we're sure you'll figure it out your own way.