By Zach Johnson
Consider your weekend plans set! Disney+ will add the 2014 drama The Fault in Our Stars to its library Friday—the same day the first episode of the original series Magic of Disney's Animal Kingdom premieres exclusively on the streaming service! On Friday and Saturday, Freeform will air the 2012 animated feature film Brave as part of its "3-Day Disney Weekends" programming block. Cap off the weekend Sunday when Disney XD airs a new episode of Spider-Man: Maximum Venom and FX debuts a fourth installment of Fargo.
The Fault in Our Stars—Friday, September 25, on Disney+
In this epic love story based on John Green's New York Times bestseller, Hazel Grace Lancaster (Shailene Woodley) falls hard and fast for Gus Waters (Ansel Elgort) after meeting at a teen cancer support group. They share an acerbic wit and a love of books—especially An Imperial Affliction by Peter Van Houten. When Gus scores an invite to meet the reclusive author in Amsterdam, the two embark on the adventure of a lifetime.
Magic of Disney's Animal Kingdom—Friday, September 25, on Disney+
The brand-new original series, produced by National Geographic and narrated by Josh Gad, gives viewers a backstage pass to explore the magic of nature within Disney's Animal Kingdom Theme Park, Disney's Animal Kingdom Lodge and The Seas with Nemo & Friends at EPCOT. The first episode, "Kenya, the Gutsy Giraffe," takes viewers to the Harambe Wildlife Reserve, where Kenya, a Masai giraffe, steps up for a unique pedicure—one that requires training her to undergo a "nail" trim, voluntarily. Kenya proves to be very apprehensive, but the animal care team perseveres knowing one small step for her is one giant leap for the park's giraffes. Meanwhile, out on the savanna, African elephant Mac—the park's biggest resident—has a routine checkup that reveals a mouthful of mystery. And over in the Affection Section at Rafiki's Planet Watch, Popcorn, a rescued chicken with an egg problem, needs surgery. Behind the scenes, Disney Imagineers, including Joe Rohde, imagine a magical palm tree that illuminates the elephants during the park's evening safari.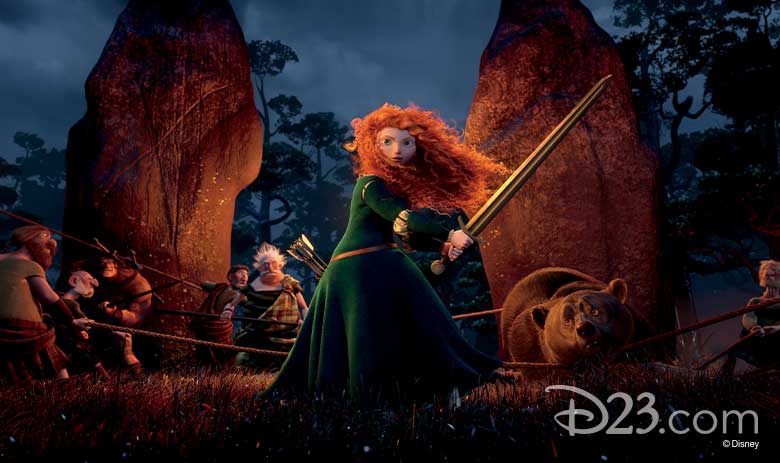 Brave—Friday, September 25, at 7 p.m. ET and Saturday, September 26, at 2:45 p.m. ET on Freeform
Determined to forge her own path in life, Scottish princess Merida (voice of Kelly Macdonald) bravely defies an age-old tradition. With firstborn princes from other kingdoms competing for her hand in marriage, she decides to try for her own hand—and easily wins the archery contest. Of course, her actions have consequences. After trying to change her fate through magic, Merida must harness all of her skills to undo a beastly curse to save her mother, Queen Elinor (voice of Emma Thompson)… before it's too late.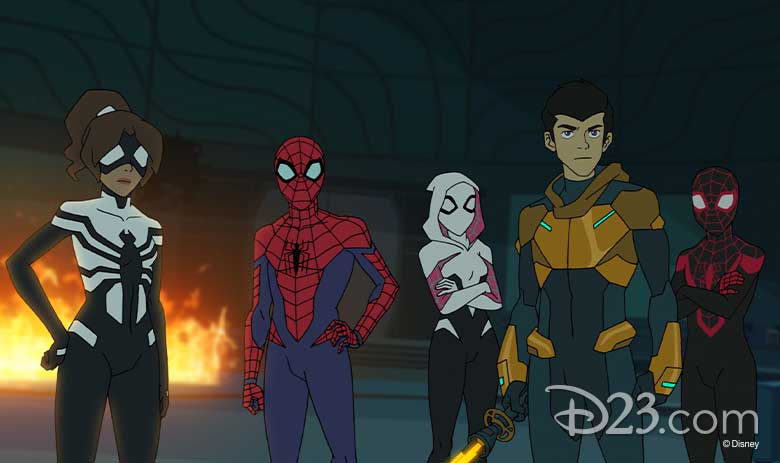 Marvel's Spider-Man: Maximum Venom—Sunday, September 27, at 9 p.m. ET on Disney XD
In the new episode "Generations," Spider-Man (voice of Robbie Daymond) discovers a vial of jackal serum at Horizon High. He teams up with Ghost-Spider (voice of Laura Bailey) to track down a secret lab to stop Jackal (voice of John DiMaggio) from fulfilling his evil plan.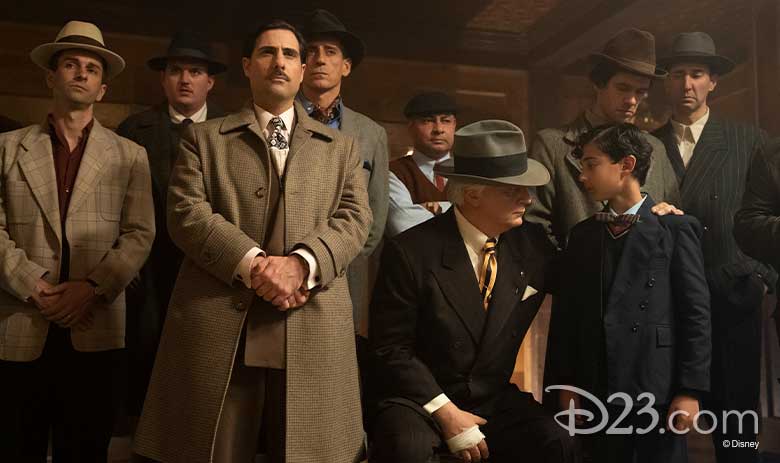 Fargo—Sunday, September 27, at 10 p.m. and 11:30 p.m. ET on FX
The fourth installment of the award-winning series premieres with two back-to-back episodes. Set In 1950 Kansas City, it tells the story of two crime syndicates jockeying for control of an alternate economy while fighting for a piece of the American dream. As tensions rise, crime heads Loy Cannon (Chris Rock) and Donatello Fadda (Tommaso Ragno) trade their youngest sons in an attempt to strike an uneasy peace. But in the first episode, "Welcome to the Alternate Economy," Donatello dies in the hospital after a routine surgery—threatening their tenuous truce. Meanwhile, the Smutnys, led by an interracial couple who own their own mortuary, are caught between a rock and a hard place. Then, in "The Land of Taking and Killing," The Smutnys receive unexpected guests; Donatello's sons, Josto (Jason Schwartzman) and Gaetano (Salvatore Esposito), reunite; Loy challenges the status quo; and nurse Oraetta Mayflower (Jessie Buckley) finds trouble.