By Zach Johnson
The holiday season is in full swing, and the festive fun includes Disney Holiday Magic Quest and Christmas… Again?!, both premiering Friday night on Disney Channel. That same day, the animated feature film Diary of a Wimpy Kid debuts exclusively on Disney+. Enjoy a cup of cocoa when FX presents a marathon of The Santa Clause trilogy on Saturday, and the following night, tune in for a special edition of 20/20 dedicated to the new film West Side Story.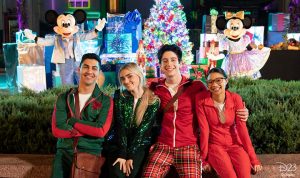 Disney Holiday Magic Quest—Friday, December 3, at 7 p.m. ET/PT on Disney Channel
Join host Yvette Nicole Brown as four stars from the ZOMBIES franchise—Meg Donnelly, Milo Manheim, Kylee Russell, and Trevor Tordjman—compete in a high-stakes holiday adventure featuring new epic challenges. The quest takes place inside Disney's Hollywood Studios at Walt Disney World Resort after dark as part of "The World's Most Magical Celebration." Divided into two teams of two, the stars must navigate a series of new challenges and obstacles through a variety of iconic and immersive attractions and lands.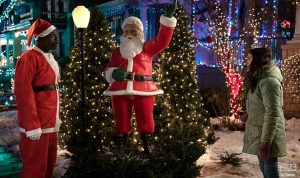 Christmas… Again?!—Friday, December 3, at 8 p.m. ET on Disney Channel
Rowena "Ro" (Scarlett Estevez) is a high-spirited teenager who is experiencing a lackluster Christmas. Ro isn't handling her parents' divorce well. She wants her life back the way it was, and after a disappointing celebration with her family, she asks a neighborhood Santa Claus (Gary Anthony Williams) for a "do-over" and unexpectedly finds herself reliving Christmas day over and over again! Now, in order to break the strange magical loop, Ro must learn to appreciate her loving family as it is, as well as the true meaning of Christmas.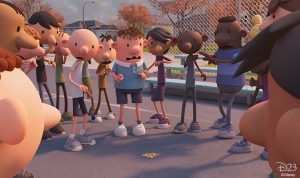 Diary of a Wimpy Kid—Friday, December 3, on Disney+
Greg Heffley (voiced by Brady Noon) is a scrawny but ambitious kid with an active imagination and big plans to be rich and famous; he just has to survive middle school first. To make matters worse, Greg's best friend Rowley (voiced by Ethan William Childress) seems to coast through life and succeed at everything without even trying! As details of his hilarious—and often disastrous—attempts to fit in fill the pages of his journal, Greg learns to appreciate true friends and the satisfaction that comes from standing up for what's right.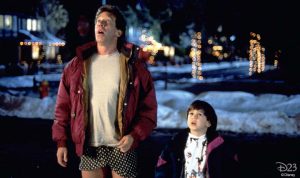 The Santa Clause Marathon—Saturday, December 4, at 6 p.m. ET/PT on FX
Santa Clause is coming to town! FX is hosting a merry marathon of all three films in the franchise: The Santa Clause (1994), The Santa Clause 2 (2002), and The Santa Clause 3: The Escape Clause (2006). Disney Legend Tim Allen has top billing as Scott Calvin aka Santa Claus; Spencer Breslin, David Krumholtz, Eric Lloyd, and Martin Short round out the casts.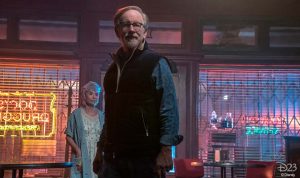 Something's Coming: West Side Story – A Special Edition of 20/20—Sunday, December 5, at 7 p.m. ET/PT on ABC
ABC News presents a one-hour primetime event that steps inside the upcoming film West Side Story, from Oscar® winner Steven Spielberg. The special features interviews with Spielberg, Rita Moreno, and other members of the cast and crew; discussions with Puerto Rican actors, artists, and journalists on the role this story has had on their lives and the importance of authenticity and representation in film; and new behind-the-scenes footage.