By Zach Johnson
Disney+ Day is fast approaching! On Friday, November 12, The Walt Disney Company will host a global celebration that will come to life across all dimensions of the Company. Subscribers will be treated to new content releases across the streaming service's iconic brands, along with sneak peeks of what's to come. It's a big week for Disney+ titles in general, as the season finale of Doogie Kamealoha, M.D. will begin streaming Wednesday. Disney+ Day will include the premiere of the new Disney+ original movie Home Sweet Home Alone, a reimagining of the popular Home Alone franchise; the beloved family-friendly adventure film Jungle Cruise, available to all subscribers at no additional cost; the streaming premiere of Marvel Studios' blockbuster film Shang-Chi and The Legend of The Ten Rings; and the first episodes from season two of The World According to Jeff Goldblum.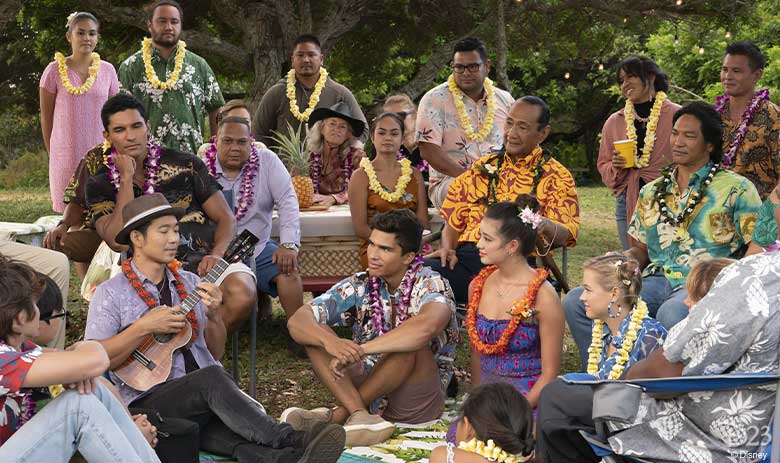 Doogie Kamealoha, M.D. —Wednesday, November 10, on Disney+
In the season finale, "Aloha – The Goodbye One," Lahela (Peyton Elizabeth Lee) accepts a medic job on a pro surf tour in Australia, but Benny (Jason Scott Lee) and Clara (Kathleen Rose Perkins) refuse to let their 16-year-old live with her boyfriend, Walter (Alex Aiono), and leave her medical residency for the summer. As the Chief of Staff announcement nears, Lahela skirts Clara's authority, requesting a sabbatical. Meanwhile, Benny insists Uncle John (Al Harrington) should be discharged early for the family's King Kamehameha Day potluck. If Walter offers to skip his tour, can Lahela muster the strength to do what's right?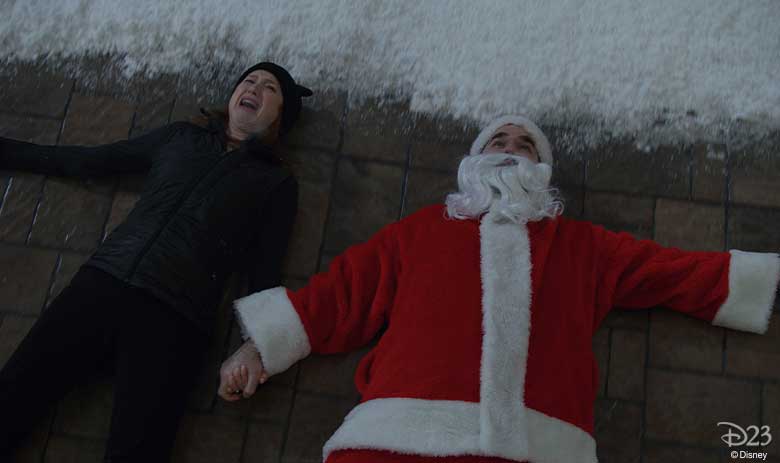 Home Sweet Home Alone—Friday, November 12, on Disney+
20th Century Studios' all-new adventure comedy centers on Max Mercer (Archie Yates), a mischievous and resourceful young boy who has been left behind while his family is in Japan for the holidays. When a married couple (Ellie Kemper and Rob Delaney) attempting to retrieve a priceless heirloom set their sights on the Mercer family's home, it is up to Max and Max alone to protect it from the trespassers… and he will do whatever it takes to keep them out! Hilarious hijinks of epic proportions ensue, of course. But despite the absolute chaos, Max eventually comes to realize that there really is no place like home sweet home.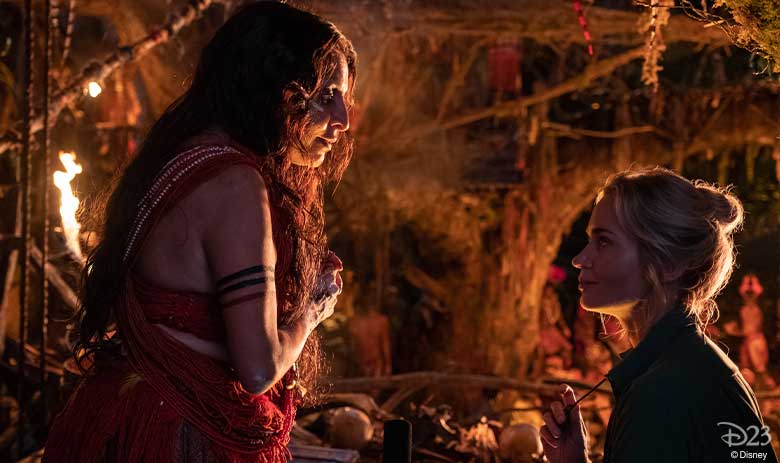 Jungle Cruise—Friday, November 12, on Disney+
Embark on rollicking thrill-ride down the Amazon with wisecracking skipper Frank Wolff (Dwayne Johnson) and fearless researcher Dr. Lily Houghton (Emily Blunt). Lily enlists Frank's help in finding an ancient tree with unparalleled healing abilities. During their epic quest, the unlikely duo encounters countless dangers and supernatural forces, all lurking in the deceptive beauty of the rainforest. As the secrets of the lost tree unfold, the stakes grow even higher for Lily and Frank. Their fate (and all of mankind's) hangs in the balance!
Shang-Chi and The Legend of The Ten Rings—Friday, November 12, on Disney+
Shang-Chi (Simu Liu) is living a seemingly ordinary life in San Francisco when a group of assassins suddenly show up and steal a pendant that his mother (Fala Chen) gave him when he was young. Shang-Chi and his best friend Katy (Awkwafina) leave their safe lives and journey to Macau to warn his younger sister, Xialing (Meng'er Zhang), that she is the assassins' next target. It soon becomes clear that Shang-Chi must confront the past he thought he left behind. Drawn back into the web of the Ten Rings organization led by his estranged father, Wenwu (Tony Leung), Shang-Chi realizes he must put an end to his reign.
The World According to Jeff Goldblum—Friday, November 12, on Disney+
Jeff Goldblum is back… and he's as curious as ever! In the first five episodes of season two, releasing all at once, he will uncover surprising secrets behind a whole new host of topics—including dogs, fireworks, magic, monsters, and motorcycles. While meeting a new cast of fantastic characters, from passionate fans to experts unveiling life-changing new technology, Goldblum will discover just how these topics have shaped the world we live in.