By Andie Hagemann
Fabulous content is headed your way this week! Kick off February with a viewing of hit comedy That Thing You Do! on Tuesday, followed by four episodes of The Chicken Squad on Wednesday. Don't miss Thursday's premiere of the ABC News special Soul of a Nation Presents: Screen Queens Rising, which honors Black actresses throughout history as part of The Walt Disney Company's celebration of Black History Month. Make Friday a double feature night with viewings of the hit movies Snow Dogs and Never Been Kissed coming to Disney+.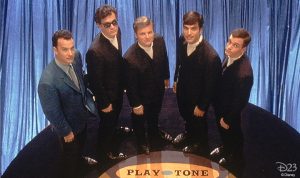 That Thing You Do!—Tuesday, February 1, on Hulu
Follow the rise and fall of the fictional one-hit wonder band, the Oneders, in this live-action comedy written and directed by Academy Award® winner Tom Hanks. After their drummer breaks his arm, the band hires jazz drummer Guy Patterson (Tom Everett Scott), who adds a new flavor to their music, securing them a talent show victory. Under the guidance of manager Amos White (Hanks)—who renames the band The Wonders—they soar to the top of the charts with their 1964 Beatles-style hit song, "That Thing You Do!" But will their newfound fame be too much for the band to handle?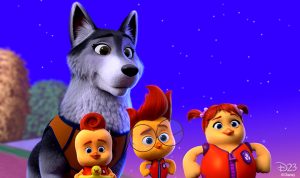 The Chicken Squad —Wednesday, February 2, on Disney+
Four episodes from season one of Disney Junior's animated series are coming to the streaming service! Watch as three young chicken siblings Coop (voiced by Ramone Hamilton), Sweetie (voiced by Gabriella Graves), and Little Boo (voiced by Maxwell Simkins), along with their retired search and rescue dog mentor, Captain Tully (voiced by Yvette Nicole Brown), team up on problem-solving adventures to help their many animal friends.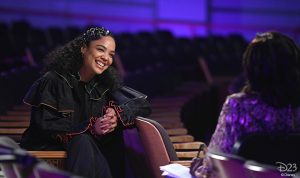 Soul of a Nation Presents: Screen Queens Rising—Thursday, February 3, at 8 p.m. ET, on ABC
Celebrate the beginning of Black History Month with an all-new ABC News primetime special. Soul of a Nation returns with an exploration of how Black actresses, a historically overlooked and undervalued group in Hollywood, have in recent years begun to ascend the top echelons of entertainment and American culture. The special includes interviews with award-winning actresses Tessa Thompson (above), Halle Berry, Debbie Allen, Jackée Harry, Marla Gibbs, Regina Hall, and entertainment reporters who look back at the first milestones for Black women in Hollywood, discussing the triumphs, the obstacles, and those who blazed the trail.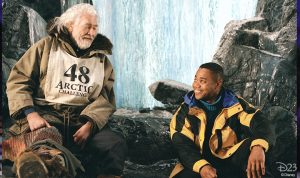 Snow Dogs—Friday, February 4, on Disney+
Miami dentist Ted Brooks (Cuba Gooding Jr.) receives the surprise of a lifetime when he finds out he is adopted after being named in his biological mother's will. Ted travels to the wilds of Alaska to claim his inheritance, but he is soon shocked to find out he is now the owner of seven unruly sled dogs! Adjusting to life in the artic isn't made any easier for Ted, as mountain man Thunder Jack Johnson (James Colburn) attempts to claim the dogs himself. Will Ted give in and return to his life in Miami?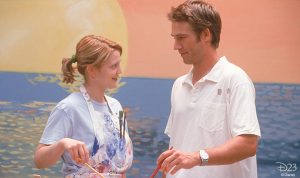 Never Been Kissed—Friday, February 4, on Disney+
Hilarious hijinks ensue after Josie Geller (Drew Barrymore, above), a junior copywriter at the Chicago Sun-Times, is assigned to investigate teen culture at her former high school. The fresh-faced 25-year-old poses as a student and manages to infiltrate the popular clique thanks to her brother, Rob (David Arquette). Josie gets her desired second chance at the high school experience after being cruelly nicknamed "Josie Grossie" the first time around. However, her plan is soon complicated when she develops a crush on her English teacher, Sam Coulson (Michael Vartan, above). Will she get her story and her fairytale ending?