By Karina Schink
As all Star Wars fans know, May 4th is our unofficial holiday. While the big day only comes around once every year, this year it feels extra special because there's so much Star Wars news to celebrate! In honor of 2019's May 4th, here are some Star Wars things happening this year that we can't wait to view, experience, and partake in!
We wish you a very happy May the 4th. And, of course, may the Force be with you, always.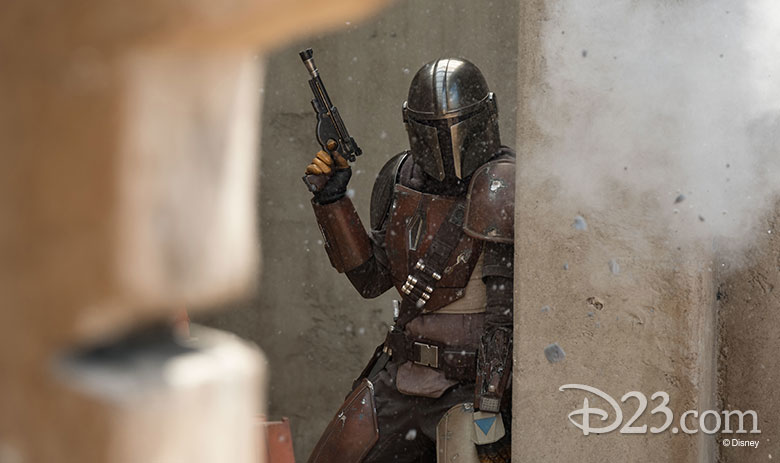 The Mandalorian Debut
That ever-expanding galaxy feels closer and closer as the launch date for Disney+ edges near, bringing with it all-new original content such as The Mandalorian. The titular character is a mysterious figure donning that iconic helmet, his identity hidden behind a mask. We'll have to wait several months for the series to debut, but thankfully, at this year's Star Wars Celebration Chicago, we were able to witness an entire panel devoted to The Mandalorian panel and learn all about the exciting new show.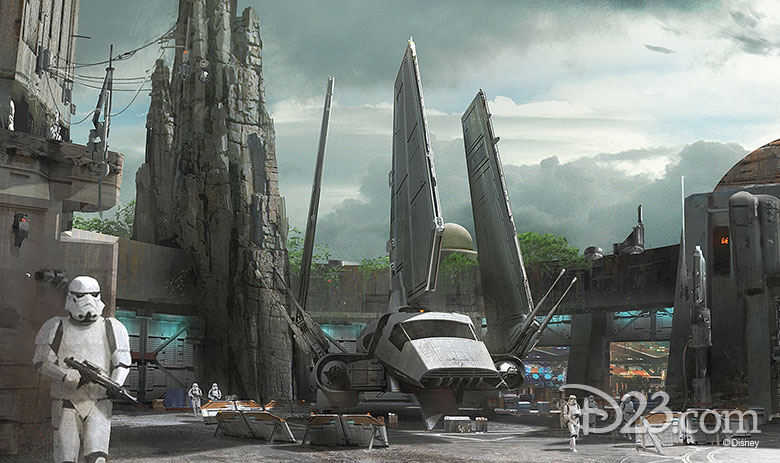 A force-filled immersive mobile experience at Star Wars: Galaxy's Edge 
Did we mention that Star Wars: Galaxy's Edge opens this month at Disneyland Resort? Well, it does, and we are very, very excited—not only because we can't wait to see a galaxy far, far away (up close!) but because Imagineers have crafted an environment where you get to live out your very own Star Wars adventure in that galaxy.  Upon arrival at Black Spire Outpost, you'll be able to transform the Play Disney Parks app into your very own Datapad, which you can use to hack into droids, scan encrypted cargo, tune into transmissions, translate galactic languages and even help prepare the Millennium Falcon for hyperspace. You can explore these features when the new land opens on May 31, 2019, at Disneyland Resort and August 29, 2019, in Walt Disney World.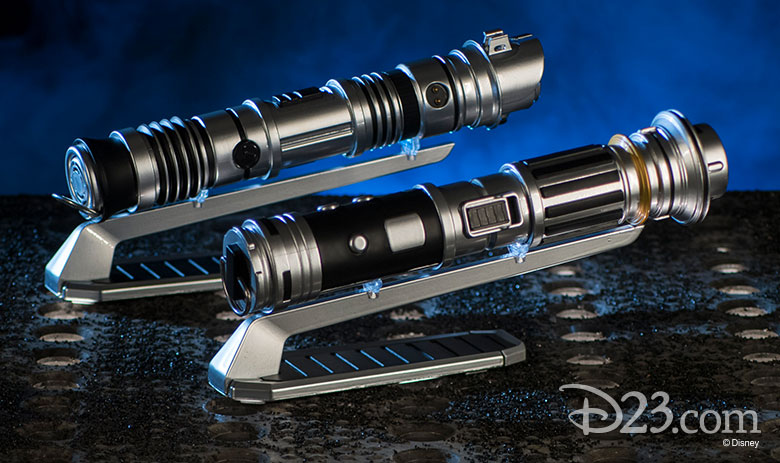 Building our very own lightsaber
As all would-be Jedi know, it takes more than the power of the force to assume that mantle. You need a lightsaber geared with your own kyber crystal, or course! At Savi's Workshop in Star Wars: Galaxy's Edge you'll have the opportunity to build your own lightsaber and choose your own crystal. You can choose between the Peace Justice (modeled after Jedi from the Republic era), Power Control (a nod to the Sith), Elemental Nature (harnessing air, earth, fire, and water), and Defense (shrouded in mystery). Those are your options, now you just have one question to answer: light side or dark side?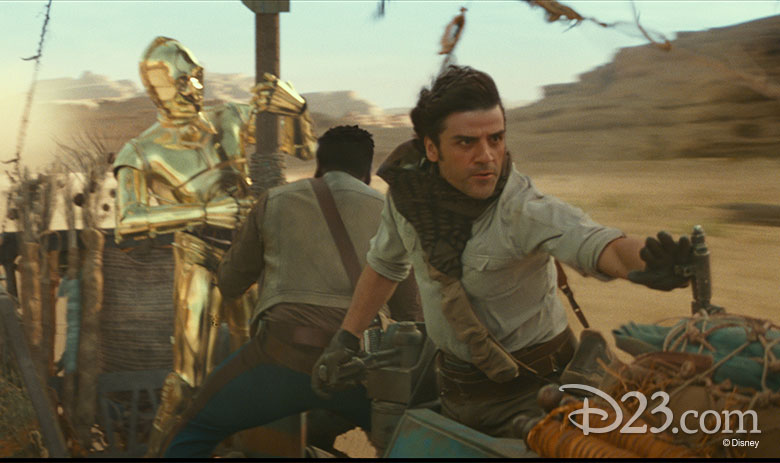 Star Wars: The Rise of Skywalker
2019 will draw to a close with a thrilling jump to light speed as Star Wars IX arrives in theaters. Our hearts skipped a beat when the film's name was revealed at the recent Star Wars Celebration, along with a first trailer. Star Wars: The Rise of Skywalker will land in theaters on December 20, 2019, and we all wish we could make it there in a mere 12 parsecs (or less!).