By Zach Johnson
When Marvel's Agents of S.H.I.E.L.D. debuted in 2013, it reintroduced a revived Phil Coulson (Clark Gregg) after Loki (Tom Hiddleston) killed him in the 2012 film Marvel's The Avengers. It was Coulson who recruited Daisy Johnson (Chloe Bennet) to join a team of agents that included Melinda May (Disney Legend Ming-Na Wen), Leo Fitz (Iain De Caestecker), and Jemma Simmons (Elizabeth Henstridge)… and the double agent Grant Ward (Brett Dalton). Over the next five seasons, Alphonso "Mack" MacKenzie (Henry Simmons), Elena "Yo-Yo" Rodriguez (Natalia Cordova-Buckley), and Deke Shaw (Jeff Ward) joined S.H.I.E.L.D.'s ranks—as did the Inhuman Lincoln Campbell (Luke Mitchell), who sacrificed himself to save billions from a nuclear blast. Then there's agents Lance Hunter (Nick Blood) and Bobbi Morse (Adrianne Palicki), who got the "spy's goodbye" after their cover was blown.
Each season has featured memorable guest stars from the Marvel Cinematic Universe (MCU) and beyond, and we're sharing some of our favorite guest stars to appear on Marvel's Agents of S.H.I.E.L.D.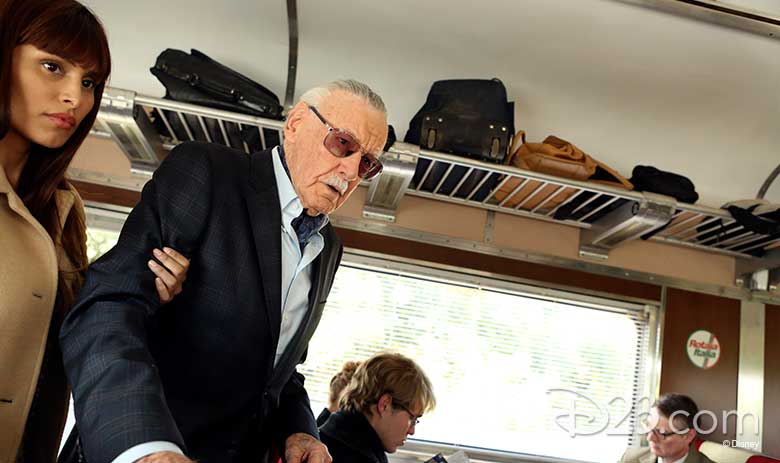 1. Disney Legend Stan Lee as Debonair Gentleman
Technically, this is a cameo… but who can argue that Lee deserves a spot on the list? In the pilot, he played a train passenger traveling from Verona to Zagreb. Flanked by two women, he interrupted a fight between Coulson and Simmons (who were undercover), presciently instructing Coulson: "Now is your chance to do better. Why don't you see that you take it?"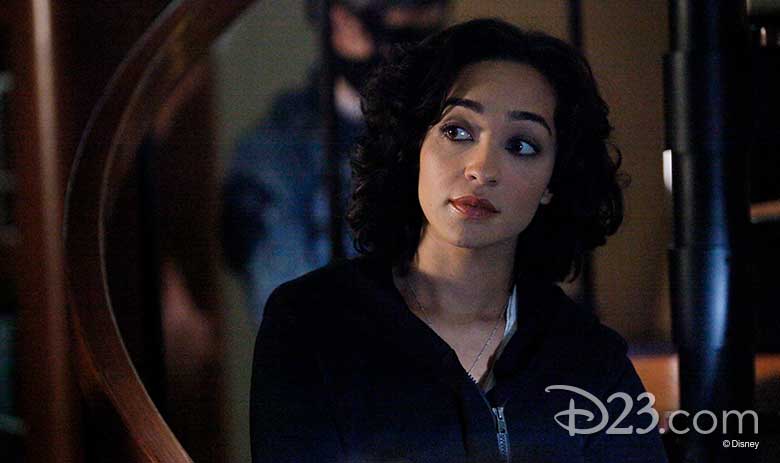 2. Ruth Negga as Raina
After cutting ties with HYDRA, an obsessed and determined Raina sought to discover the truth about her Inhuman heritage. After being duped by the "clairvoyant" John Garrett (Bill Paxton), she set off to find a Diviner and the Kree city. There, she unlocked the Terrigen Crystals, triggering her Inhuman transformation—and Daisy's. It altered Raina's physical appearance and gave her visions of the future. One thing she didn't see coming? The Terrigen Crystals were dispersed throughout the world, triggering untold Inhuman transformations.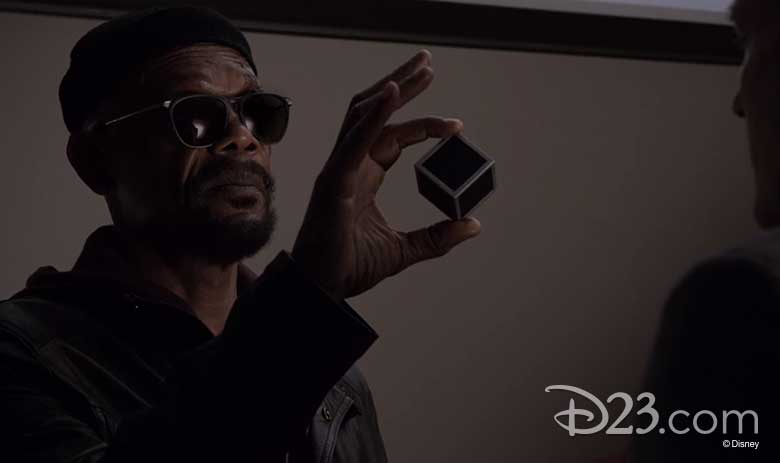 3. Samuel L. Jackson as Nick Fury
Jackson reprised his role from the MCU twice in season one. He first appeared in the second episode, scolding Coulson for damaging his state-of-the-art plane on a mission in Peru—and warning him that bringing on Daisy (then known as Skye) was a "risk." He then returned for the season finale, when he instated Coulson as the new director of S.H.I.E.L.D.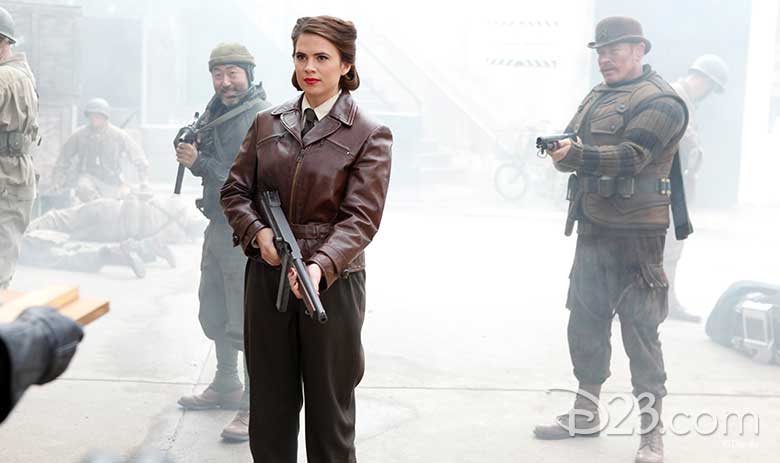 4. Hayley Atwell as Peggy Carter
Before she starred in Marvel's Agent Carter on ABC, Atwell reprised her role from Captain America: The First Avenger in the second season premiere. The episode featured flashbacks to 1945, where Peggy, Dum Dum Dugan, and Jim Morita attacked the last known HYDRA base after the defeat of the Red Skull. They confiscated all weaponry and technology, including a blue corpse and the Obelisk—a Kree artifact that will petrify anyone without Inhuman potential.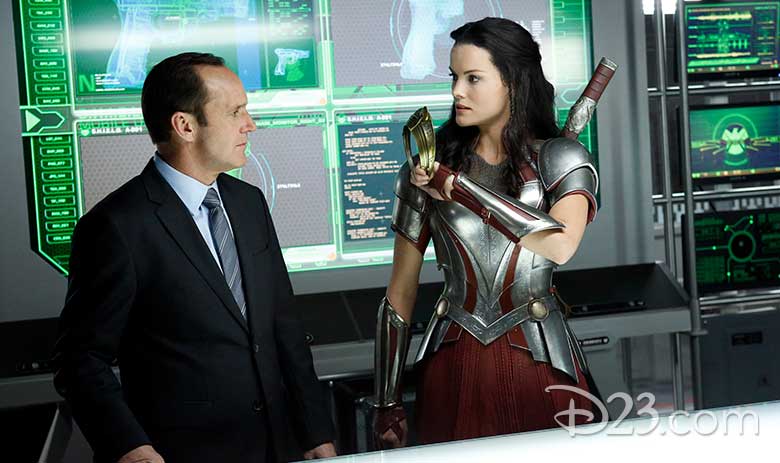 5. Jaimie Alexander as Lady Sif
In season one, the Asgardian warrior was dispatched to Earth to find Lorelei (Elena Satine), a fellow Asgardian who had enslaved a biker gang to build her own army. The following season found Lady Sif in Portugal… with no memory of why or how she got there. Her memory was later restored by Vin-Tak (Eddie McClintock), a Kree warrior who came to Earth to find the newly activated Inhumans. With the help of S.H.I.E.L.D.—and a newfound interest in Daisy's powers—Sif called on Heimdall to open the Bifrost Bridge and take her and Vin-Tak home.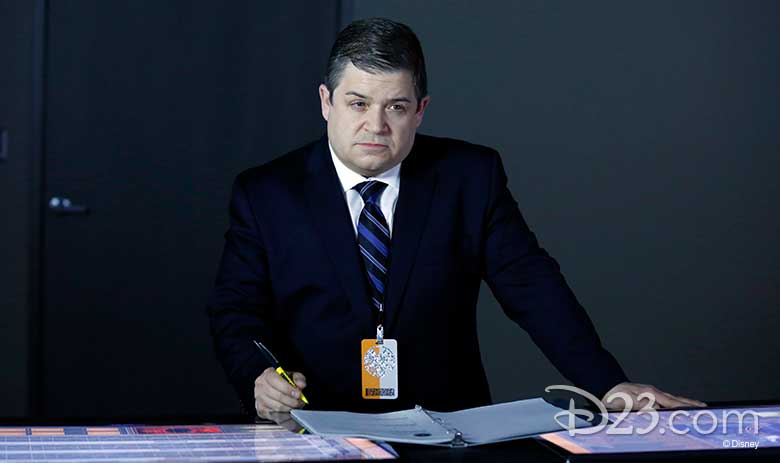 6. Patton Oswalt as the Koenigs
In season one, Oswalt made his first appearance as Eric Koenig, a Level 6 S.H.I.E.L.D. operative entrusted with some of Nick's greatest secrets. Throughout the series, Oswalt also portrayed Eric's brothers: Billy, Sam, and Thurston. As if that weren't enough, he's set to take on a fifth role in "The New Deal," the first episode of the upcoming seventh season.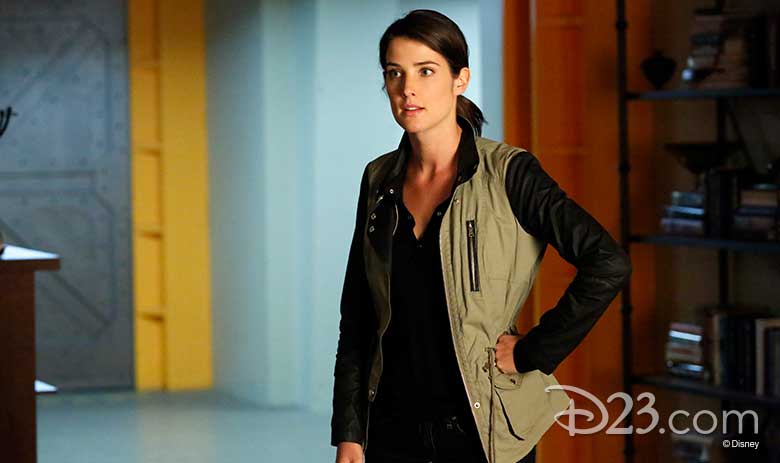 7. Cobie Smulders as Maria Hill
Smulders reprised her role from the MCU in the pilot. She returned later in the season after appearing in Captain America: The Winter Soldier, where it was revealed HYDRA had infiltrated S.H.I.E.L.D. Later, in season two, Coulson gave Maria the location of Baron Strucker. She shared it with the Avengers, which set the stage for Avengers: Age of Ultron.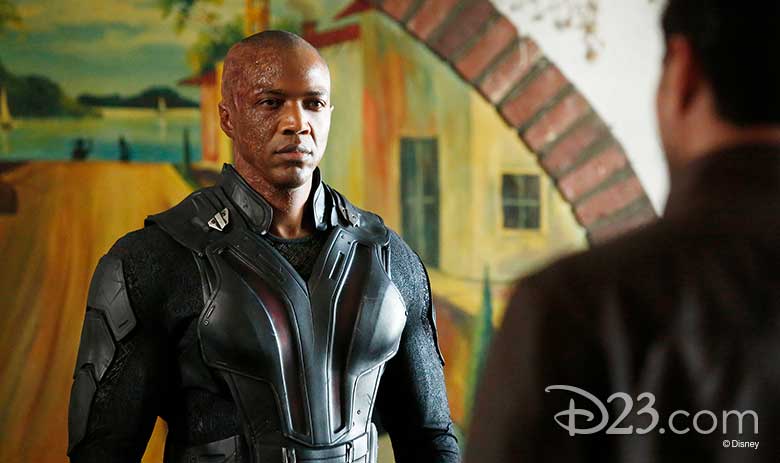 8. J. August Richards as Mike Peterson/Deathlok
Through the Centipede Project, Mike received an arm implant that empowered him with superhuman strength. For a brief time after that, he joined S.H.I.E.L.D.—until he was recaptured by the Centipede Project and transformed into a cybernetic operative. After Coulson's team ended the Centipede Project during the Battle at Cybertek, Mike became a free agent and began a journey of self-discovery—but he still remains an ally of S.H.I.E.L.D.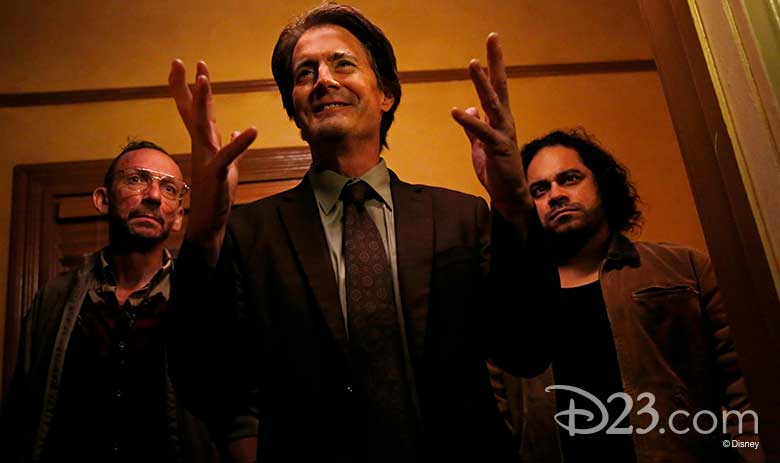 9. Kyle MacLachlan as Cal Zabo
Cal is… complicated. Over 20 years ago, he was violently separated from his wife, Jiaying (Dichen Lachman), and watched HYDRA and S.H.I.E.L.D. take their infant daughter Daisy away. Driven mad, he began a quest to avenge his wife's death and find his daughter… while also committing countless crimes. During this time, Cal also developed a formula that gave him improved strength to rival the Inhumans. But after reuniting with his wife and daughter at the Inhuman settlement Afterlife, the monster inside came out… and he killed Jiaying to save Daisy. After his mind was wiped, he began a new life as a veterinarian.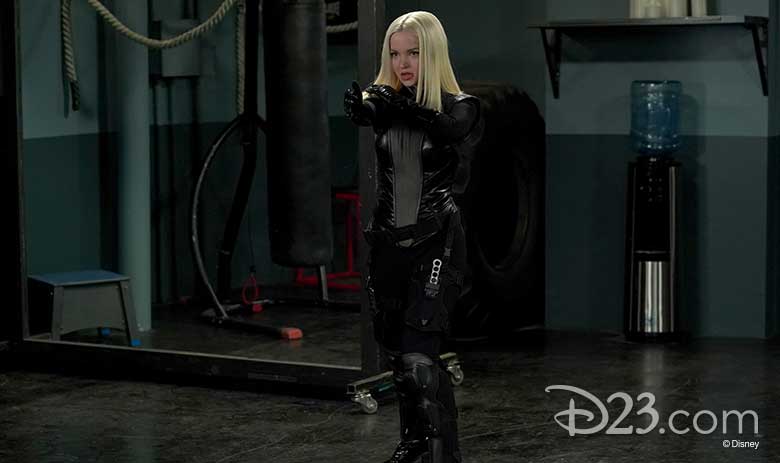 10. Dove Cameron as Ruby Hale
Genetically engineered by HYDRA to eventually become the perfect leader for the organization, Ruby desperately wanted to become the prophesized Destroyer of Worlds. Though she was technically and physically skilled, she exhibited little emotional control—which is why she sliced off Yo-Yo's arms in a fit of rage. Wanting to become a super soldier à la Captain America, she forced FitzSimmons to fix the Particle Infusion Chamber so she could receive a gravitonium infusion. She received just 8 percent of it before they pulled the plug—and the side effects were debilitating and loud, to say the least. Ultimately, Yo-Yo decided to use one of Ruby's chakrams to put her out of her misery… and get her revenge.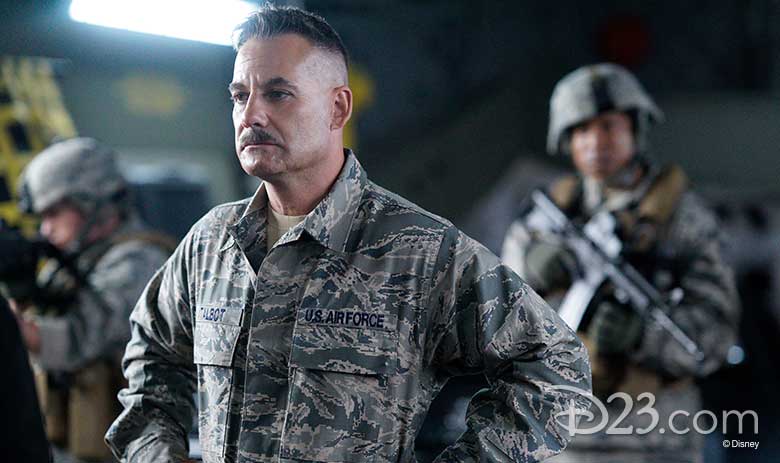 11. Adrian Pasdar as Glenn Talbot/Graviton
Pasdar's character was introduced as a United States Air Force colonel—a man who respected Coulson, despite their differences. He went on to become a brigadier general who hunted active S.H.I.E.L.D. agents, which led to a job as head of the Advanced Threat Containment Unit (ATCU). But after being shot in the head and placed in a coma, he was brainwashed by HYDRA. Talbot eventually entered the Rebirth machine to absorb gravitonium, becoming Graviton. In his aim to protect the Earth from Thanos, he tried to gain more Gravitonium and endangered the entire world in doing so—forcing Daisy to challenge him. She eventually launched Talbot into space, ending his rampage for good.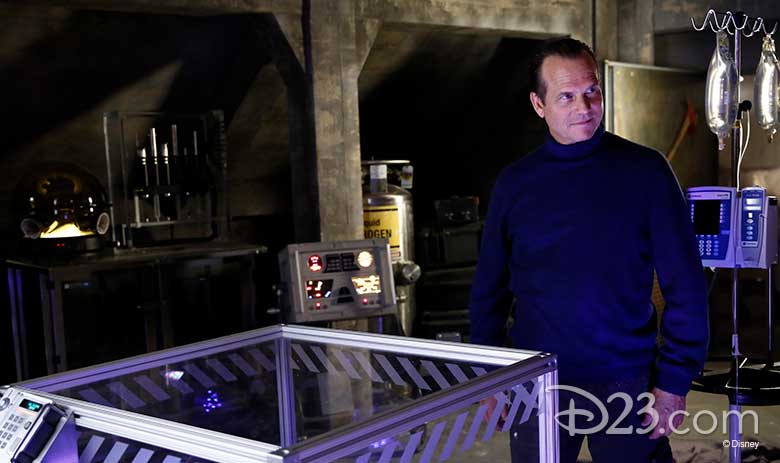 12. Bill Paxton as John Garrett
A rough-and-tumble S.H.I.E.L.D. agent left for dead, John only managed to survive by becoming the first Deathlok. Joining HYDRA, he became The Clairvoyant, leader of the Centipede group. He was determined to discover the secret to Coulson's resurrection, as the Deathlok technology was outdated. Eventually, Raina was able to synthesize the GH-325 drug, which saved his life… for a little while. But after learning HYDRA had infiltrated S.H.I.E.L.D. and John was revealed as the Clairvoyant, Coulson disintegrated him.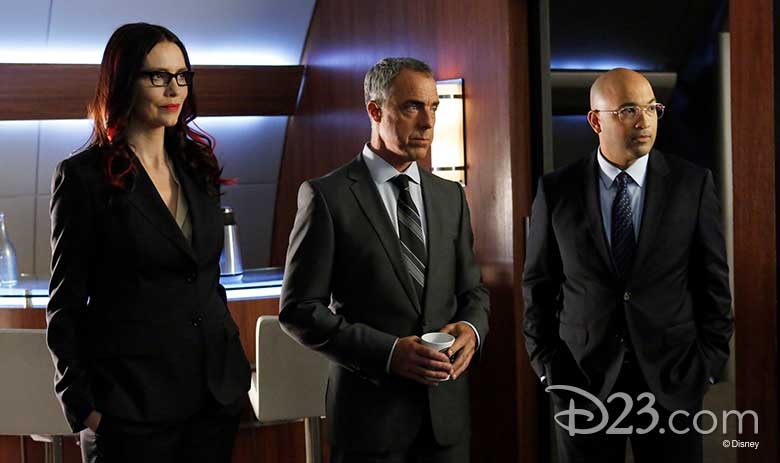 13. Maximiliano Hernández as Jasper Sitwell
Several times Hernández reprised his role as a HYDRA mole posing as a high-ranking S.H.I.E.L.D. agent. In his third appearance, Coulson recruited Jasper to hunt down the Clairvoyant and Deathlok. However, the Triskelion ordered Jasper to report to the S.H.I.E.L.D. vessel Lumerian Star, setting the stage for Captain America: The Winter Soldier.
14. Blair Underwood as Andrew Garner/Lash
Andrew was much more than May's ex-husband and a psychologist who assessed gifted people for S.H.I.E.L.D. As Lash, he was a monstrous Inhuman who used his energy abilities to hunt and kill "unworthy" Inhumans. Not long after his Jekyll and Hyde situation was discovered, Lash took over Andrew completely. So, he surrendered to S.H.I.E.L.D. in order to say goodbye to May. Later, in a final attempt to kill the parasitic Inhuman Hive, Lash successfully saved Daisy—only to later be killed by J.T. James/Hellfire (Axle Whitehead).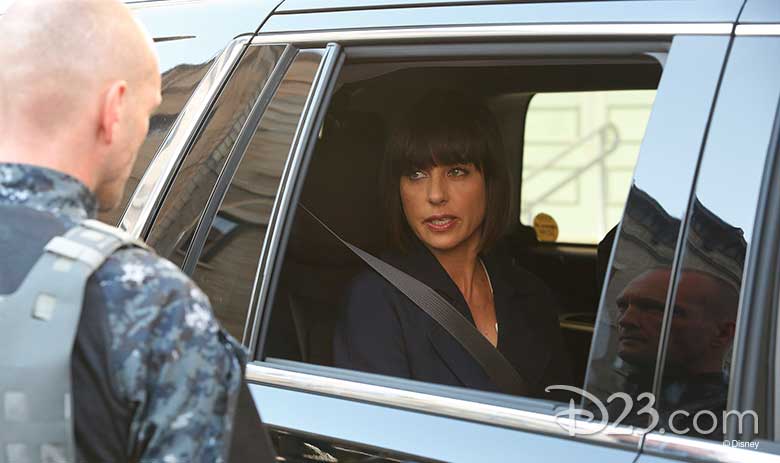 15. Constance Zimmer as Rosalind Price
As the head of the ATCU, Rosalind was tasked with reducing the growing number of Inhumans appearing across the world. Although her organization was formed as a replacement for S.H.I.E.L.D., she worked alongside the agents—and became romantically involved with Coulson—amid their fight against Lash. Tragically, she was assassinated by Ward.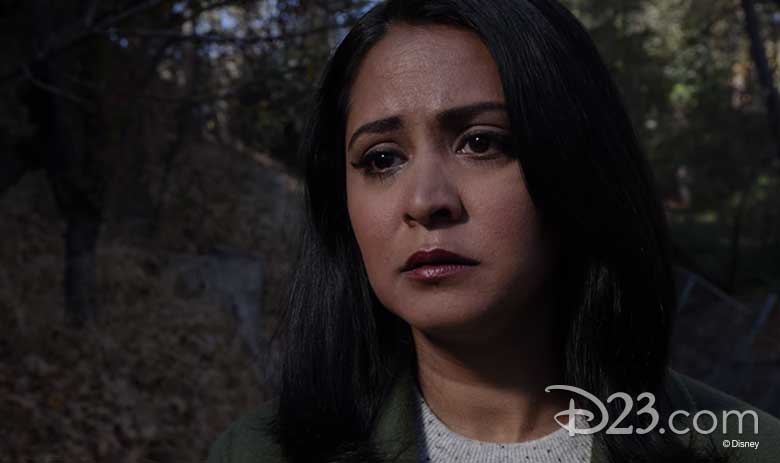 16. Parminder Nagra as Ellen Nadeer
The senator and leader of the Humans First movement developed a hatred for Inhumans after her mother died during the Chitauri invasion in Marvel's The Avengers. Believing Inhumans are aliens who took over people's bodies, she even tried to kill her brother, Vijay Nadeer (Manish Dayal), who resisted Terrigenesis for seven months before being freed. Despite supporting the armed radical hate group The Watchdogs, when high-ranking member Tucker Shockley (John Pyper-Ferguson) tested her humanity with a Terrigen crystal, it revealed his own explosive Inhuman abilities—killing everyone in an epic blast.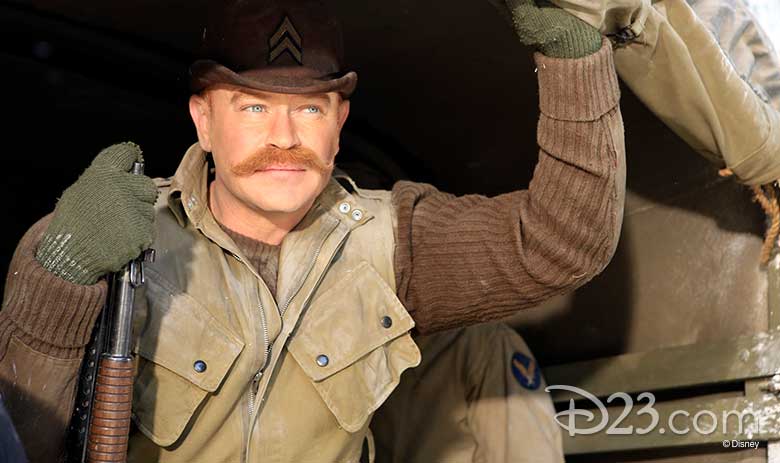 17. Neal McDonough as Dum Dum Dugan
First seen in Captain America: The First Avenger, McDonough reprised his role in the season two premiere alongside Atwell and Jim Morita (Kenneth Choi). Together, the SSR raided a HYDRA base and arrested Daniel Whitehall (Reed Diamond) and the other HYDRA agents.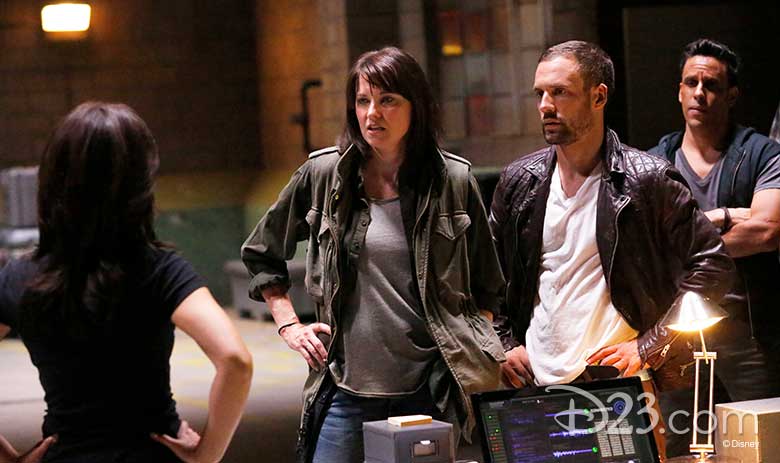 18. Lucy Lawless as Isabelle "Izzy" Hartley
Lawless made a brief but memorable one-episode appearance in season two, playing a loyal and lifelong agent. Working undercover after the fall of S.H.I.E.L.D., Izzy established a team of her own alongside Lance and Idaho (Wilmer Calderon). She was later killed after being forced to touch the Obelisk while being attacked by Carl Creel (Brian Patrick Wade).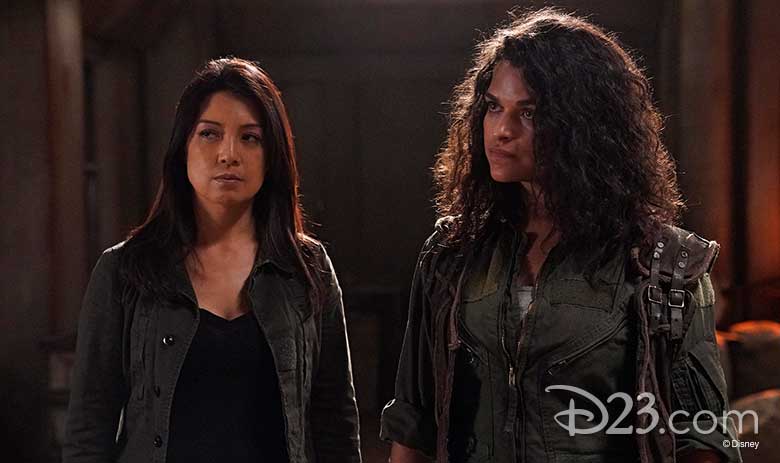 19. Eve Harlow as Tess
Not long after being unwittingly transported to the future in season five, the S.H.I.E.L.D. agents met Tess—a resourceful, self-sufficient inhabitant of the Lighthouse. She was later hanged by the Kree Watch after they suspected she had helped hide the Inhuman Flint (Coy Stewart). Afterward, Kasius (Dominic Rains) had a Kree doctor perform a procedure to revive Tess so she could deliver a message for Mack and Yo-Yo to surrender Flint… or else. But once Kasius was killed, Tess realized that Flint's abilities could help rebuild Earth.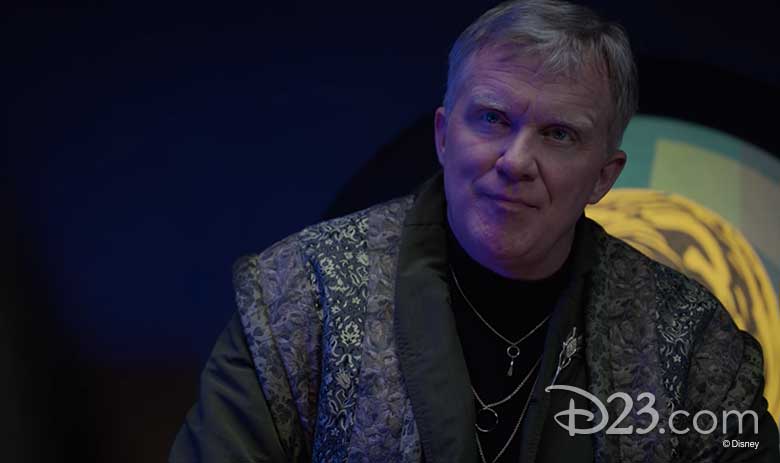 20. Anthony Michael Hall as Mister Kitson
Hall appeared in season six as ruler of the planet Kitson and proprietor of the House of Games, which he inherited from his father and grandfather. After Kitson III had his enforcer, Montalban (Louie Ski Carr), capture Fitz, Simmons and Enoch (Joel Stoffer), he intended to have FitzSimmons fight a man named Wayne (Douglas Bennett) in a game where one of them would be decapitated with a Veroovian Steel blade. However, Izel (Karolina Wydra) threatened him with a knife, ordering Wayne to lose so she could acquire the two humans.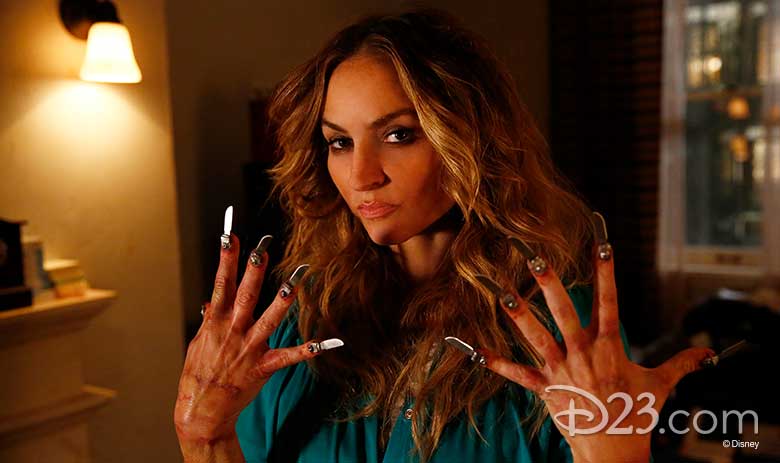 21. Drea de Matteo as Karla Faye Gideon
In season two, de Matteo sunk her claws into her role as a former nurse with bladed finger nails—one whose killing spree ended when she landed on S.H.I.E.L.D.'s Index. Having her hands locked in metal shackles made Karla furious, so when Cal offered her the chance to finally get revenge, she eagerly joined the Slicing Talons. However, during their very first battle against S.H.I.E.L.D., Cal was quickly apprehended and Karla lost her bout with Bobbi.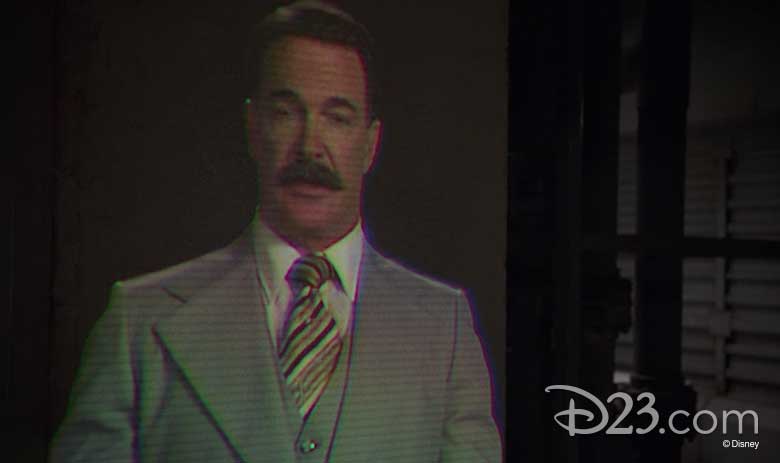 22. Patrick Warburton as General Rick Stoner
A high-ranking United States Army officer and S.H.I.E.L.D. agent, Stoner was entrusted to spearhead Project Reclamation—a secret operation designed to save mankind's elite in the event of a catastrophic event. He only appeared to the agents as a hologram from the '70s.
23. Enver Gjokaj as Daniel Sousa
Introduced in Marvel's Agent Carter, Gjokaj will reprise his role as an agent in season seven of Marvel's Agents of S.H.I.E.L.D. As for the circumstances… you'll have to watch to find out!