By Beth Deitchman
On April 6, 1991, mild-mannered every-duck Drake Mallard donned his hat, mask, and cape for the first time and assumed an alter ego—the "daring duck of mystery," Darkwing Duck. We can't believe that the series that bears his name, Darkwing Duck, made its Disney Channel debut 25 years ago today.
Throughout the series' 91 episodes, Darkwing Duck and his loyal—but often clueless—sidekick, Launchpad McQuack, kept their hometown of St. Canard safe from a slew of frightening fowl and brutish beasts. In celebration of Darkwing Duck's silver anniversary, we asked you to tell us who are your favorite villains from the series, and you responded with a flock of foes. "Let's get dangerous" and meet your rogues' gallery now: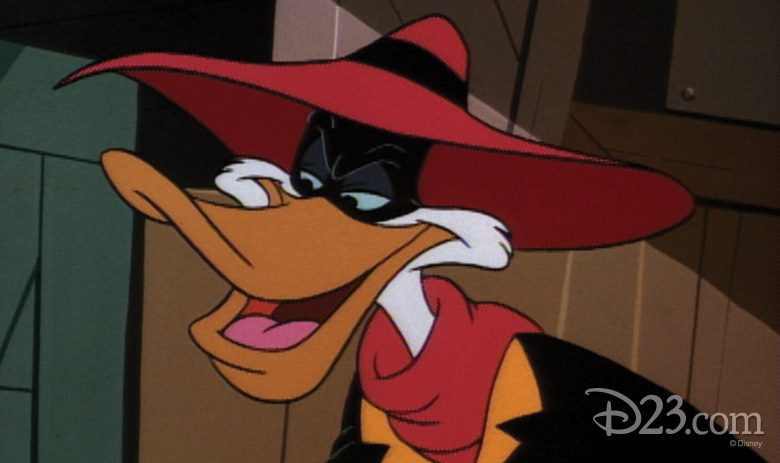 Erin J. casts her villainous vote for Negaduck, Darkwing's evil double from another dimension. "Not only is he Darkwing's nemesis, he is (like Darkwing) voiced by my favorite voice actor, Jim Cummings."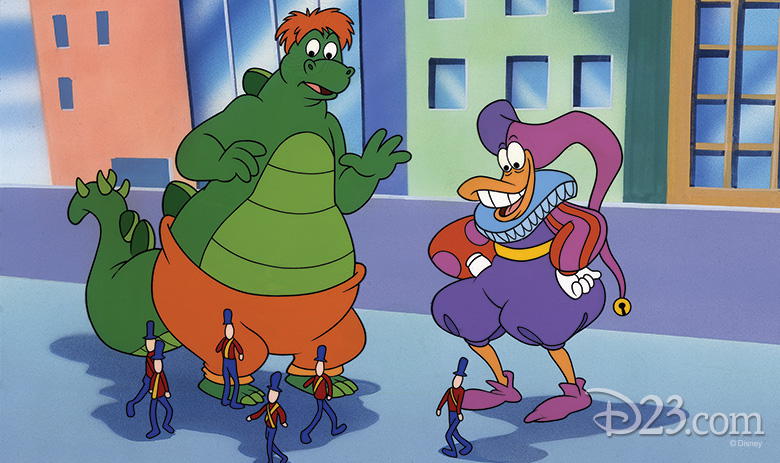 "QuackerJack is my personal favorite… Talk about toying with the hero!" Christian A. says about the crazed toymaker. Dennis S. also counts QuackerJack as the best of the bad guys. "I love his gags, and his craziness makes him a formidable and unpredictable foe," Dennis says.
Melissa Y. also singled out QuackerJack: "Voting for QuackerJack because he had the absolute best henchmen!"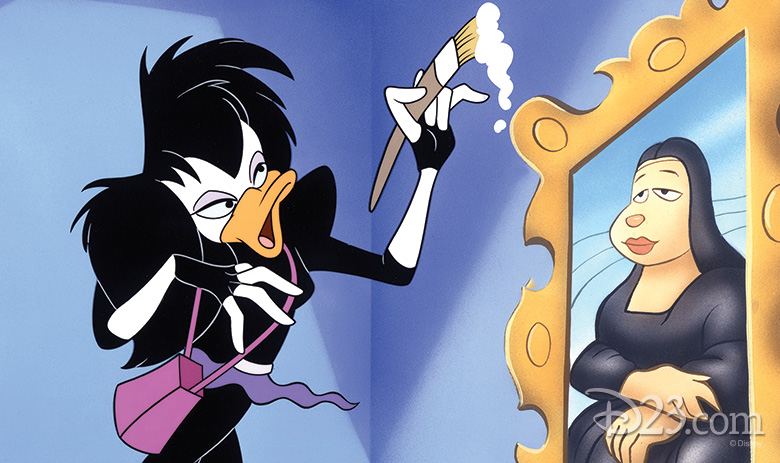 Splatter Phoenix made a splash with Marisol A., who voted for the pompous reality-warping artist because, "Splatter Phoenix was pretty awesome with her ability to alter paintings and bring stuff to life with paint, too."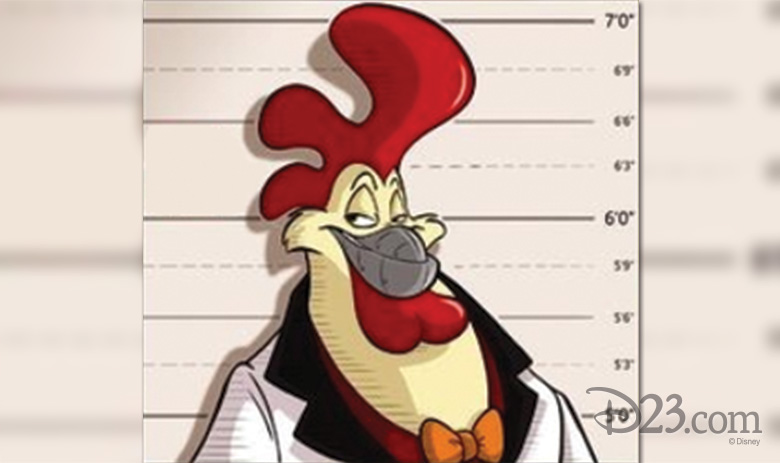 The suave chief agent of F.O.W.L., Steelbeak, forged a bond with Jeff C.: "I was always a fan of Steelbeak—a [James] Bond-like villain."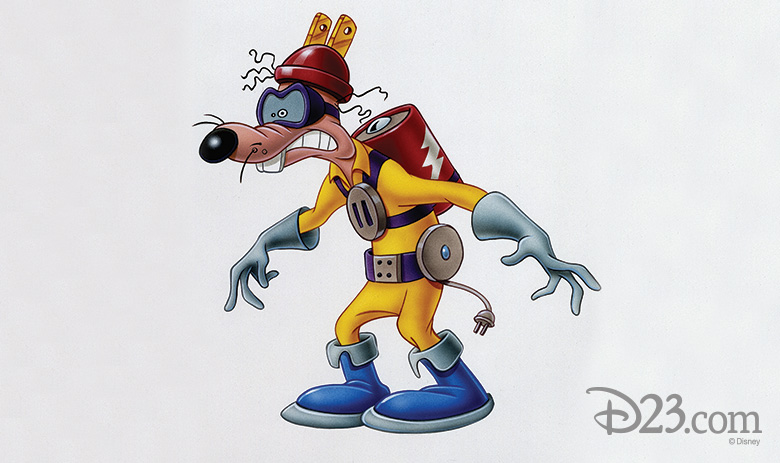 Disney fan David Y. is a mega-fan of Megavolt, the electric controlling rodent. "Megavolt! Dan Castellaneta's voice work is so fun," David says.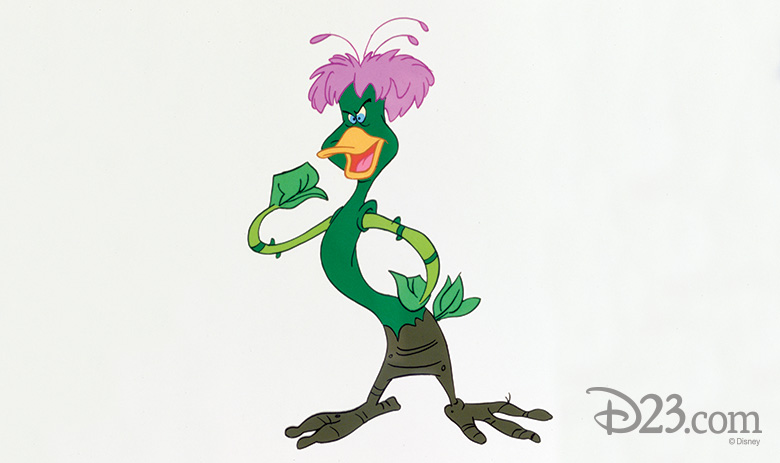 But perhaps the Darkwing Duck villain whose evil deeds inspired the most love among our fans is Bushroot, the plant/duck hybrid. Fans had a gaggle of good things to say about him:
"Bushroot—you always kind of root for him," Alissa H. said.
Rocky T. told us, "Darkwing Duck has such a great array of villains, but I feel that Bushroot never gets his due. He had a great origin story, and had so much to offer in his other episodes—especially as a member of the Fearsome Five. Being voiced by Tino Insana also helps to make him memorable."
Affection for the onetime botanist also sprouted for Andrew A., who points out, "Bushroot had just such a misunderstood quality about him. I thought he was the perfect villain for the Christmas episode."
And Jill N. brings it all back to the beginning—of the theme song, that is—when she votes, "Bushroot for sure! Let's get deciduous!!"
Happy Anniversary, Darkwing Duck!