By Bruce C. Steele
Walt Disney Animation Studios' stunning new musical comedy, Wish, coming to theaters on November 22, is about the power of our most deeply held wishes to change the world—so it only made sense that the Studios asked D23 Members to share their wishes as inspiration.
In a one-on-one interview with D23 during a Hollywood press event for the film last week, Jennifer Lee, Chief Creative Officer, Walt Disney Animation Studios, described how the film's creative team utilized D23 Members' wishes to keep them inspired during the past year.
It all started at the WDAS booth at the D23 Expo in 2022—Members' first chance to learn a little about the movie. Lee recalled, "People would come by to explore the booth, and we gave them a sticky note in the shape of a star and said, 'Write your wish on it and put it on the wall'" where the movie's title logo was displayed. Soon, she said, "the wishes surrounded the title, then they covered the title. The whole wall was just covered with people's wishes. And we decided we should keep them."
A few months later, "when we were in the final year of production, we started putting one wish up every day [on a wall in the Roy E. Disney Feature Animation Building] for people to connect with, to inspire us." The range of wishes D23 Members shared, she said, "would get you emotional. Some are hoping for a sick person in their lives to be better. Some are adorable—like, 'I want to be an animator.' You could tell from the penmanship that some were young [people], some not so young—some beautiful wishes about us connecting in the world—and all over the place…. I remember when they started putting the first wish back up and now the wall is covered again. And we walk by it every day."
The wall of wishes is a real-life version of the observatory in King Magnifico's castle on the island of Rosas, where Wish takes place. There, the king (voiced by Chris Pine) keeps the most heartfelt wishes of all his adult subjects, each one kept in a glowing, floating globe with the promise that Magnifico, a powerful sorcerer, could well grant anyone's wish at any time. When a bright 17-year-old girl named Asha (voiced by Ariana DeBose) asks Magnifico to grant her grandfather's wish for his 100th birthday, however, she discovers that the king has no intention of granting most of the wishes—setting off a clash between Asha and Magnifico that will reshape the entire kingdom.
"This is our first original fairy tale," Lee said. "It honors our 100-year legacy and celebrates the original storytelling that we're going to keep pushing ourselves to do, driving our stories forward."
At the press event in Disney's El Capitan Theatre, Lee and the filmmaking team (above, from left, producer Peter Del Vecho, director Fawn Veerasunthorn, Lee, director Chris Buck, and producer Juan Pablo Reyes) shared more than 30 minutes of footage from the film, which also features a magical wishing Star whom Asha inadvertently brings down from the sky, a goat in pajamas who's granted the power of speech, and a host of memorable human characters, from Asha's teenage friends to Rosas' wise queen.
The film has a rich and beautiful watercolor look—harkening back to Disney Animation's earliest features, like Snow White and the Seven Dwarfs (1937) and Pinocchio (1940)—recreated in CG form via lavish design work and technological breakthroughs that were years in the making. "We're embracing our legacy along with moving toward the future," Wish director Chris Buck told the gathered journalists, describing the movie's "hand-drawn look, [via] computer."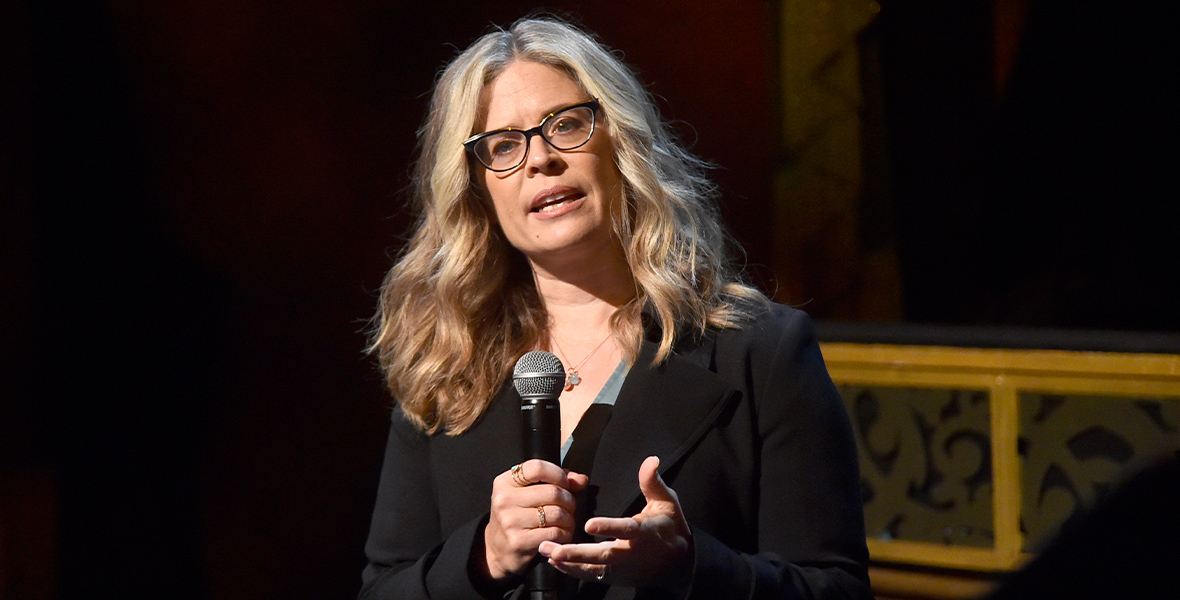 The goal, Lee said, was to translate the vision of the artists who create stunning watercolor concept paintings and backgrounds directly to the screen in a CG environment with no compromises. The intention, she told D23, is to "connect the artistry of our artists with the technology, to honor the past and get stronger and stronger as storytellers."
The film is also chock-full of references to earlier Disney stories, from its sweeping themes of perseverance and possibility to its soaring, emotional songs by Julia Michaels and Benjamin Rice to the tiniest visual details. The majestic old tree by the sea that serves as Asha's "wishing tree," for example, was inspired in part by Walt Disney's Dreaming Tree at his boyhood farm in Marceline, Missouri. "There are so many nods in this movie to our legacy," Buck said. "They are all over it. Every different department would put little moments in there or on a character or something in the background that will be nods to that legacy. It's just who we are."
The Q&A at the El Capitan also touched frequently on the how the legacy and values of Walt Disney Animation Studios had been passed from generation to generation among the studios' artists—a tradition that continued on Wish with the teaming of veteran director Buck (Tarzan, Frozen, Frozen 2) with first-time director Fawn Veerasunthorn.
"Her very first film with us at Disney was Frozen, as a story artist," Lee recounted. "And she had such passion that we watched her learn to speak up and fight for what she believed in. We watched her get stronger and stronger, not just as a storyteller, but an artist with vision—and then to step into this role. She's done an amazing job, and the crew absolutely loves her."
Such stories of determination and aspiration behind the scenes have also been reflected in the on-screen stories from Walt Disney Animation Studios over the past 100 years. "Walt really had a great sense of character," Lee told D23. "He really excelled in creating very relatable, entertaining, fun characters"—a tradition Wish reflects in everyone from Asha to the villainous Magnifico, and from the magical Star to the hilarious Valentino, the goat (voiced by Alan Tudyk). Disney films, Lee continued, have always told "stories that resonate with people, that bring hope. Walt wasn't afraid to tell stories that could go to dark places—as life does, as fairy tales do—but ultimately recognizing we're here to bring hope and possibility. And I think of that all the time."