Have you ever wondered where the ideas for Disney's zany, crazy TV animated shows come from? Alex Hirsch, creator of the hugely popular (with kids and adults alike) Gravity Falls has a very personal answer: "I wasn't the most normal kid in school," said Hirsch. "When the other kids were playing dodgeball, I would lie on the circle in the middle of the blacktop, face-up, waiting for a UFO to arrive and pick me up, because the circle looked like a landing spot. I was obsessed with books on the Loch Ness Monster and Bigfoot, so Gravity Falls came from me wishing that everything could happened."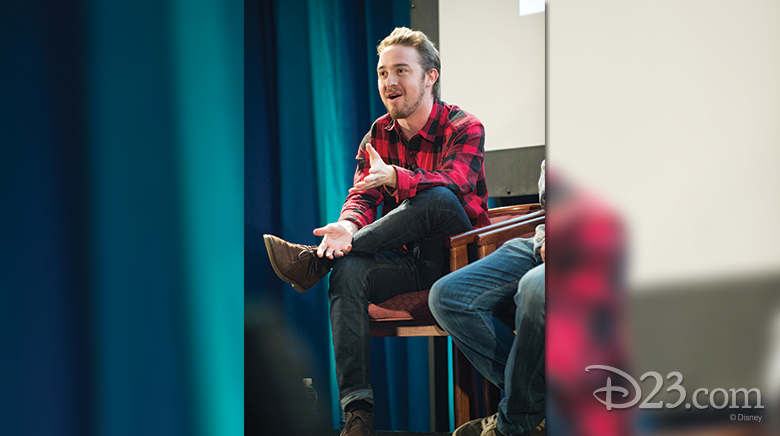 Gravity Falls is the story of Dipper and Mabel Pines, who spend the summer at their great uncle's tourist trap, The Mystery Shack. Mysterious things begin occurring all over town. Its deep mythology and outlandish stories have earned the show a very committed fanbase. Joining Hirsch onstage were Craig McCracken (Wander Over Yonder), Jared Bush and Sam Levine (Penn Zero: Part-Time Hero), Noah Z. Jones and Joel Trussell (new series Pickle & Peanut), and Daron Nefcy (Star vs. The Forces of Evil).
Nefcy's oddball childhood mirrors Hirsch's. "Much like Alex's [Hirsch] story, I was a weird kid and spent time drawing and thinking about how life was boring," Nefcy said. "I was obsessed with Sailor Moon and magical girls. I wanted magic powers, and I wanted my cat to talk… so this character was wish fulfillment, and her powers are real and she gets to go on all these amazing adventures."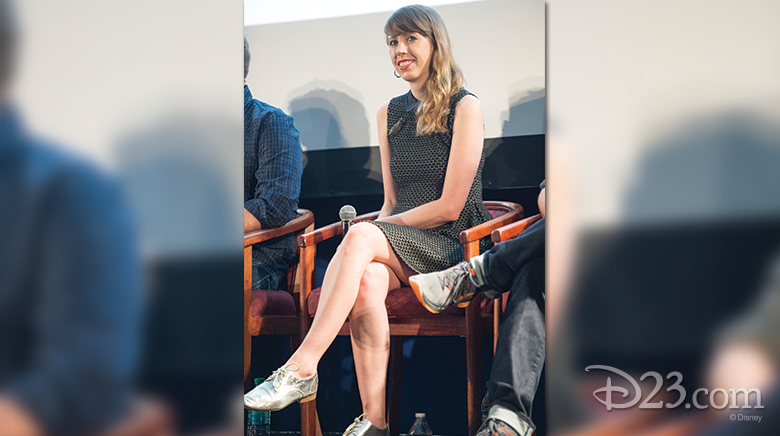 The offbeat sensibilities of Hirsch, Nefcy, and the rest of the panelists have delivered a new wave of fun, oddball comedies for Disney Channel, Disney XD, and Disney Junior. But Nefcy is quick to point out they don't do it alone. "There are so many people involved," she said. "The only way these shows are this great is because of all the amazing people working on them. All these people are holding these shows together." For a taste of all the fun and wackiness, check out new episodes on all Disney channels this fall.