For an entire generation of filmgoers, there has been no greater hero than Luke Skywalker. And behind the robes of the aspiring Jedi was an actor who would become an iconic part of the great Star Wars legacy: Mark Hamill.
Born in Oakland, California, on September 25, 1951, Mark was the son of a Navy officer. Growing up across the world, he developed an interest in acting. Back in the United States, Mark landed television roles, before earning a recurring part as Kent Murray on ABC's General Hospital.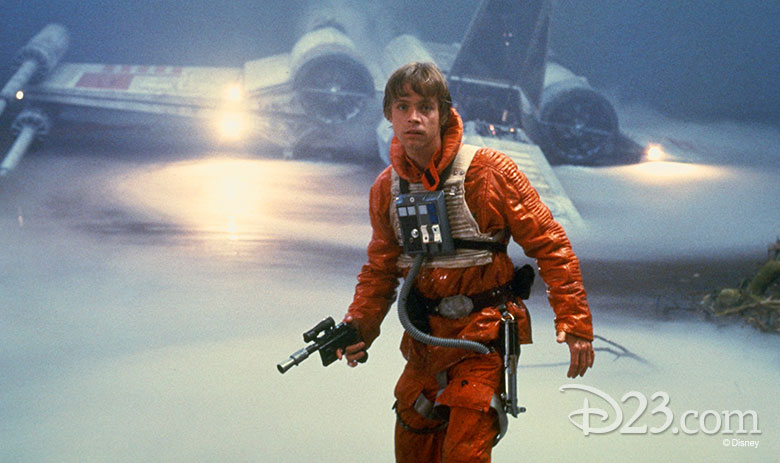 Many more television appearances followed, including the sitcom The Texas Wheelers, but it was the 1977 blockbuster Star Wars that made Mark a household name. Luke Skywalker was a role that Mark would revisit in The Empire Strikes Back and Return of the Jedi, as well as decades later in The Force Awakens and The Last Jedi. Mark would even appear as himself—and as Luke Skywalker—on The Muppet Show in 1980.
Mark continued to act in a number of film, television, and theater projects. Other notable movies include Samuel Fuller's The Big Red One, Slipstream, Sleepwalkers, Village of the Damned, Jay and Silent Bob Strike Back, Kingsman: The Secret Service, and Brigsby Bear. A longtime comic-book fan, Mark directed the mockumentary Comic Book: The Movie in 2004. He appeared as the Trickster on television's The Flash in 1991, a role he returned to decades later in the 2015 iteration of the show. His stage career includes the Broadway shows The Elephant Man, Amadeus, Six Dance Lessons in Six Weeks, and the musical Harrigan 'n Hart, for which he received a Drama Desk nomination.
But outside of his Jedi heroics, he has found great success in the field of voice acting. His long list of vocal appearances stretches back to 1973, when he was cast in an animated Saturday morning adaptation of the sitcom I Dream of Jeannie, to the Marvel animation shows Spiderman, The Incredible Hulk, and Fantastic Four and also diverse parts in Metalocalypse, The Regular Show, and Time Squad.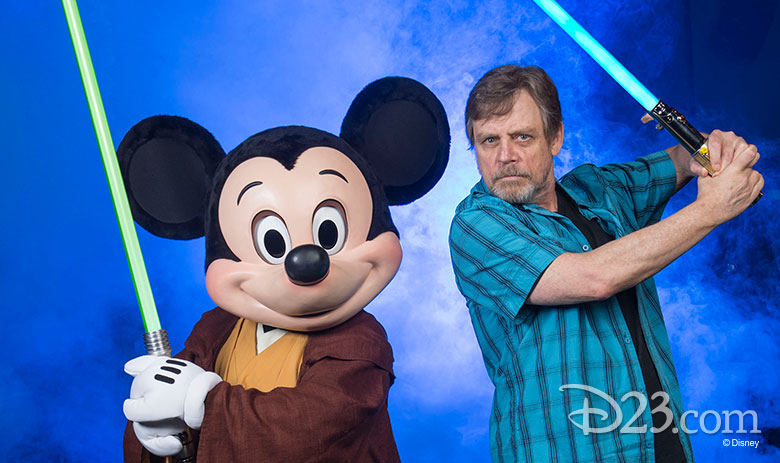 A prolific voice actor, Mark has dozens of other appearances giving voice to any number of heroes and villains in television shows, feature films, documentaries, and video games. He lent his voice to Disney Channel's Miles from Tomorrowland, My Friends Tigger and Pooh, and Jake and the Never Land Pirates, as well as the Disney-released English-language versions of two films by Japanese master animator Hayao Miyazaki. He's appeared on The Simpsons, Robot Chicken, and Elf: Buddy's Musical Christmas, and provided vocals to video games such as Kingdom Hearts: Birth by Sleep and LucasArts' Full Throttle.
Mark has even taken on a long list of parts as notorious villains. He dabbled in the dark side, giving voice to Sith Lord Darth Bane in television's Star Wars: The Clone Wars, but he is most known for his role as the Clown Prince of Crime himself, the Joker. Beginning with Batman: The Animated Series, Mark has given voice to the scourge of Gotham City, performing in a string of Batman television series, full-length animated features, and video games. For his performance as the Joker in Batman: Arkham City, Mark won a BAFTA Award in 2012 and received a nomination for Arkham Knight in 2015.