By Zach Johnson
Under Wraps was the first-ever Disney Channel Original Movie in 1997, launching a blockbuster franchise that includes more than 100 titles. It's a timeless tale—which is why a contemporary comedic remake of Under Wraps is premiering this Friday at 8 p.m. ET/PT. Based on the original movie written by Don Rhymer, Under Wraps is directed by Alex Zamm, who co-wrote the remake with William Robertson. "I equally felt the honor and the privilege of remaking one of my favorite movies," Zamm admits. "I have done a lot of sequels, but when you do a reboot, you feel the pressure of honoring the original and keeping its DNA intact. You want to stay true to the story but also allow for interpretation."
The reimagined story begins when three 12-year-old friends, Marshall (Malachi Barton), Gilbert (Christian J. Simon), and Amy (Sophia Hammons), sneak into their mysterious neighbor's spooky basement. It's there that the kids stumble upon an Egyptian mummy (Phil Wright) and accidentally expose his amulet to moonlight, which brings him to life.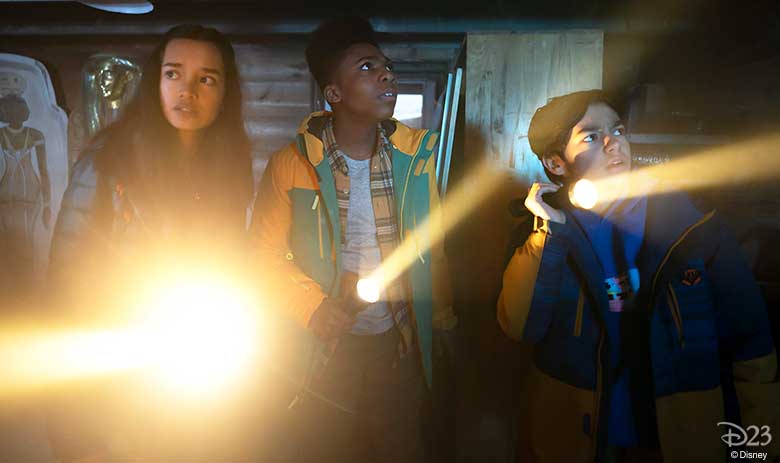 If the kids are surprised to see this mummy come to life, so, too, is the mummy himself! "One of the most exciting scenes for Harold is when he initially discovers himself in the mirror," says Wright. "He quickly realizes how much he's aged. You literally see him go through the five stages of grief in that one scene! It's one of the most comical moments."
The kids are also surprised to learn the 4,000-year-old mummy is gentle and kind. Not sure what to do next, they decide to hide the mummy in Marshall's room. Marshall forms an instant bond with the mummy and quickly discovers he likes hot sauce—just like his Grandpa Harold! For Marshall, that's reason enough to name the chummy mummy Harold.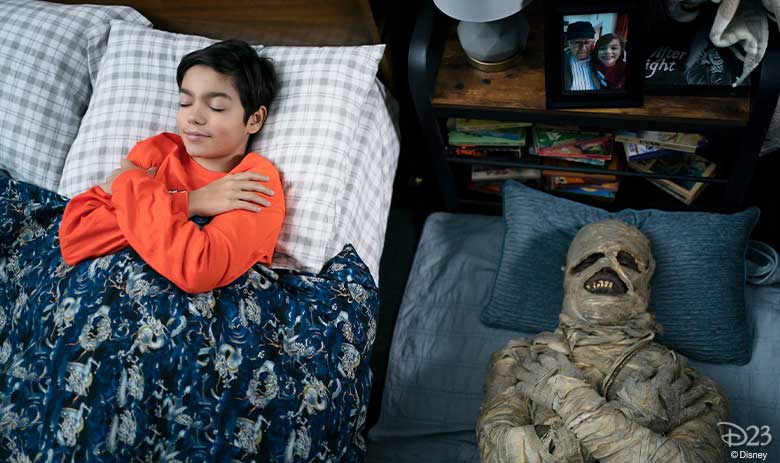 The naming scene holds special meaning for Barton, who added a personal touch to the set. "When you look next to Marshall's bed, there's a little picture frame with a photo of him and his Grandpa Harold," he says. "In real life, it's actually a picture of me and my great-grandpa. It's something really special that I now get to share with my entire family."
Harold can't stay hidden in Marshall's room forever, of course, so the kids decide to pay a visit to Buzzy (Melanie Brook), who manages Ernie's Eerie Emporium. There, they learn that Harold's amulet gives him a three-day pass in the world of the living. Huzzah! But there's just one catch: He must return to his resting place before midnight on Halloween.
It's not impossible… but it won't be easy. To find out if the kids can pull it off, watch the world premiere of Under Wraps on Friday, October 1, at 8 p.m. ET PT on Disney Channel.
"At the end of the day, this is still a wonderful story about friendship, and about friends who find themselves on a supernatural adventure with a living mummy while trying to stop a criminal," Zamm says. "All those elements from the original movie have stayed the same."