At Disney's Hollywood Studios, The Great Movie Ride attraction highlights some of the most famous film moments in silver screen history and is set to receive a Turner Classic Movies (TCM)-curated refresh of the pre-show and the finale. TCM branding will be integrated into the attraction's marquee, as well as banners, posters and display windows outside the attraction. In the queue line, families will enjoy new digital movie posters and will watch a new pre-ride video with TCM host Robert Osborne providing illuminating insights from the movies—some of which guests will experience during the ride. The finale will feature an all-new montage of classic movie moments. After guests exit the attraction, they will have a photo opportunity with a classic movie theme. The TCM-curated refresh is set to launch by spring.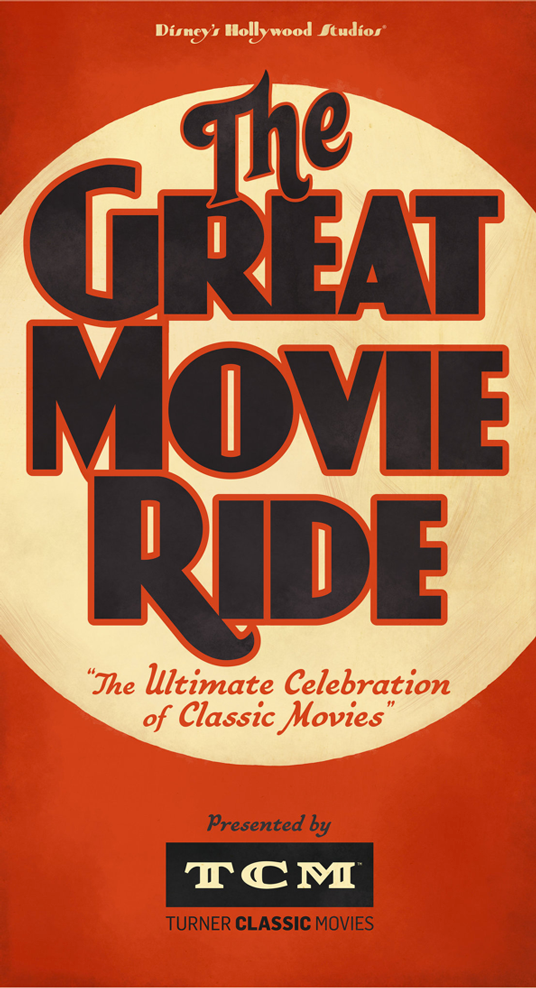 As part of the relationship with The Walt Disney Studios, TCM will launch Treasures from the Disney Vault, a recurring on-air showcase that will include such live-action Disney features as Treasure Island (1950), Darby O'Gill and the Little People (1959) and Pollyanna (1960); animated films like The Three Caballeros (1944) and The Adventures of Ichabod and Mr. Toad (1949); classic nature documentaries, including The Living Desert (1953) and The African Lion (1955); made-for-television classics, such as the Davy Crockett series; special episodes from Walt Disney's Wonderful World of Color; documentaries about the studio, including Walt & El Grupo (2009) and Waking Sleeping Beauty (2010); and animated shorts, such as 1932's Oscar®-winning Flowers and Trees.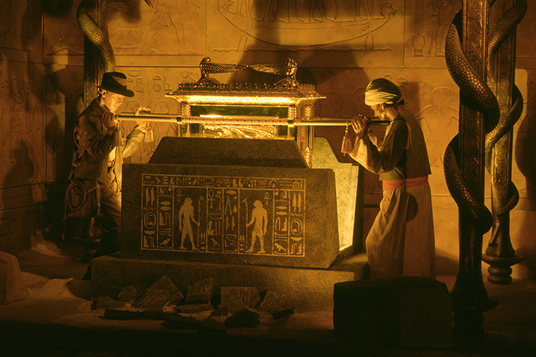 Treasures from the Disney Vault is scheduled to premiere on TCM Sunday, December 21 at 8 p.m. The opening night will include the holiday and winter animated shorts Santa's Workshop, On Ice and Chip An' Dale, followed by The Disneyland Story. The night will also include The Reluctant Dragon, Disney's 1941 film that combined a live-action tour of The Walt Disney Studios facility with animated shorts; Davy Crockett, King of the Wild Frontier (1955), a compilation of the first three episodes of the iconic series starring Fess Parker; the Oscar-winning documentary The Vanishing Prairie (1954), part of Disney's True Life Adventure series; the rarely seen Third Man on the Mountain (1959), an Alpine tale starring Michael Rennie and James MacArthur; and Perilous Assignment (1959), a documentary about the making of Third Man on the Mountain.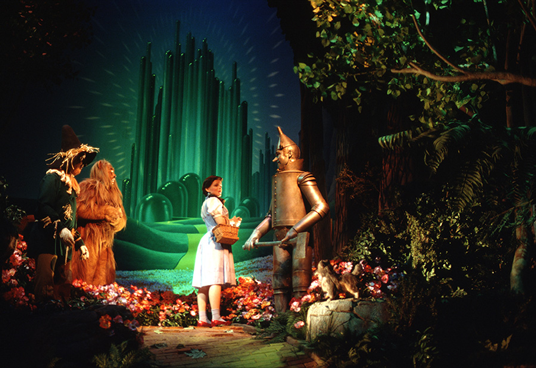 "At TCM, it's our mission to share and celebrate the greatest films of all time," Jennifer Dorian, general manager of TCM, said. "Disney provides the perfect relationship through which we can share the magic of the movies with every generation, not only through an amazing new showcase on TCM, but also through newly refreshed components of The Great Movie Ride attraction at Disney's Hollywood Studios."
"We are looking forward to this collaboration, which complements Disney's commitment to telling great stories and immersing our guests in family entertainment," Tiffany Rende, senior vice president, Disney Corporate Alliances and Operating Participants, added. "Through this alliance, we are able to share more classic Disney stories with TCM audiences, while further enhancing the guest experience by showcasing TCM content and talent."