By Courtney Potter
The worlds of Disney are as vast and varied as they are incredible… and our D23 Fantastic Worlds map—part of the 2020 D23 Gold and Gold Family member gift, the D23 Fantastic Worlds Adventure Kit—pays tribute to literally hundreds of those places, representing more than 150 films, television shows, and theme park locations all created by Disney and Pixar. (And we couldn't possibly forget the 23 hidden Mickeys found throughout!) Created by artist Bryan Mon, it pays tribute to the "Fun Maps" of Disneyland's past.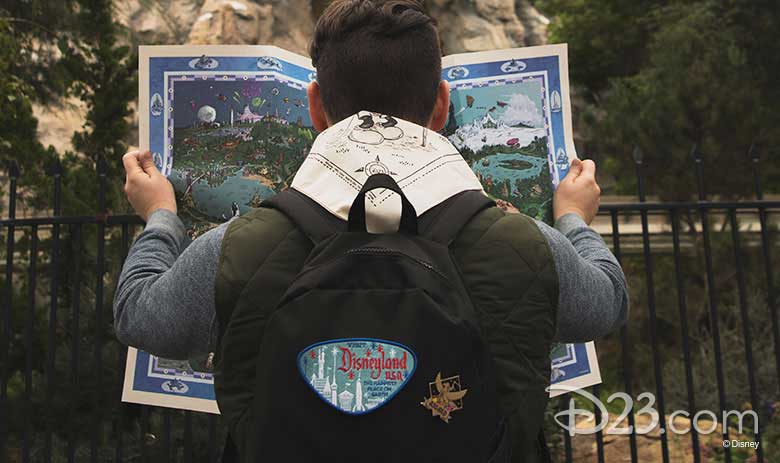 You could truly spend hours poring over every location on the map—and if you're anything like us, that means you'd also fantasize about where you might actually live within its fantastical borders. So we here at D23 have devised a little quiz to help you figure out which place on the D23 Fantastic Worlds map would make your ideal home. Now, seeing as how this map has gobs of locations, we've narrowed it down a lot; if the final result doesn't tickle your fancy, never fear—unfurl your map (and if you haven't already, click here for more info on how to get your own) and explore some more! We're sure you'll find your D23 Fantastic Worlds "home sweet home" in a jiffy.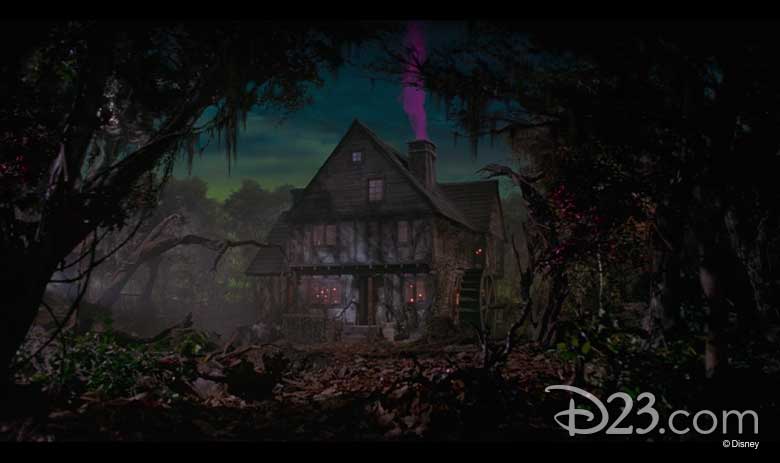 1. Think of a typical day… how would you like it to start?
A) Enjoying an extra-hot beverage and checking in with my coworkers.
B) Up bright and early, so I'm more than ready to take care of business!
C) With a walk along the beach before heading into town.
D) After a trip to the grocery store, I get my kitchen prepped for that night's meal.
E) Collecting eye of newt whilst avoiding pesky townsfolk.
F) In homeroom class with my favorite teacher!
2. What kind of vehicle would you want to drive?
A) Something that can cut through the snow…
B) A reliable sedan—although a peppy golf cart would be fine.
C) A colorfully decorated wagon.
D) Don't need one; I love to take the local trolley car.
E) A vacuum.
F) I've been promised a car for my 16th birthday… can't wait!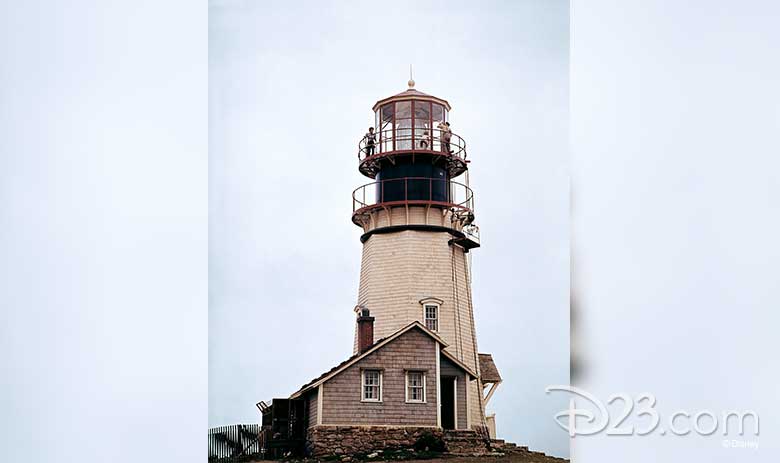 3. Favorite music?
A) Anything merry and full of bells and holly.
B) I'm open to anything—I love to learn about different cultures.
C) Raucous saloon songs and sweet, meaningful tunes.
D) Jazz, of course.
E) If it's sung by bats and wolves around a bonfire, I'm interested…
F) Anything Broadway—I'm obsessed!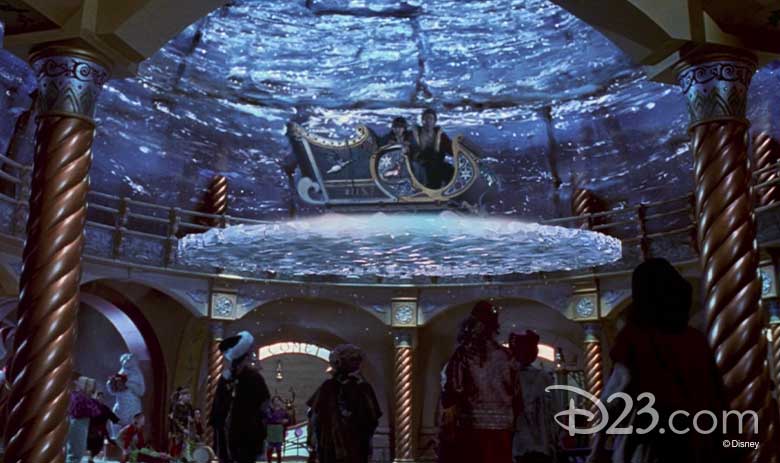 4. What's your ideal pet?
A) Reindeer; they're surprisingly friendly, and smart to boot.
B) Pets? Where I want to live, we don't keep pets.
C) Well, he'd be kinda large, very friendly, and possibly invisible…
D) Something that could live in the bayou.
E) I had a black cat once. I didn't like it.
F) Sorry—I'm too busy with rehearsals to have one.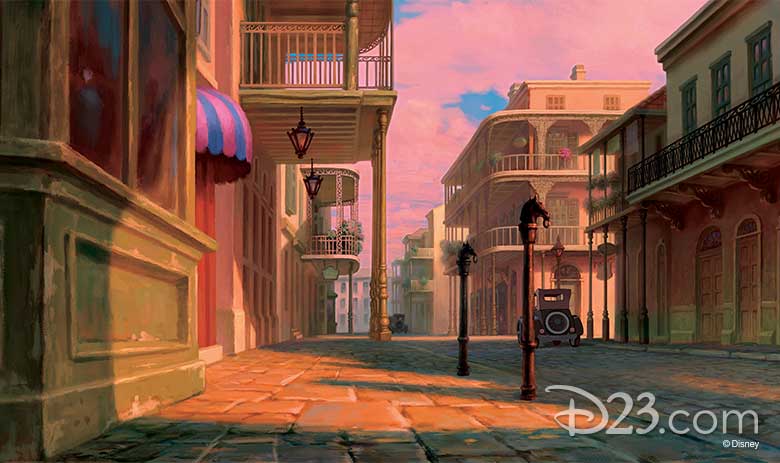 5. Preferred climate?
A) Cold. Very cold.
B) A stable 78 degrees every day, please.
C) Cool, maybe just a tad breezy, with the occasional rolling fogbank…
D) Warm and humid.
E) A dark and stormy night… every night of the week.
F) No preference; I'm "stuck" indoors all day long, and that's just the way I like it!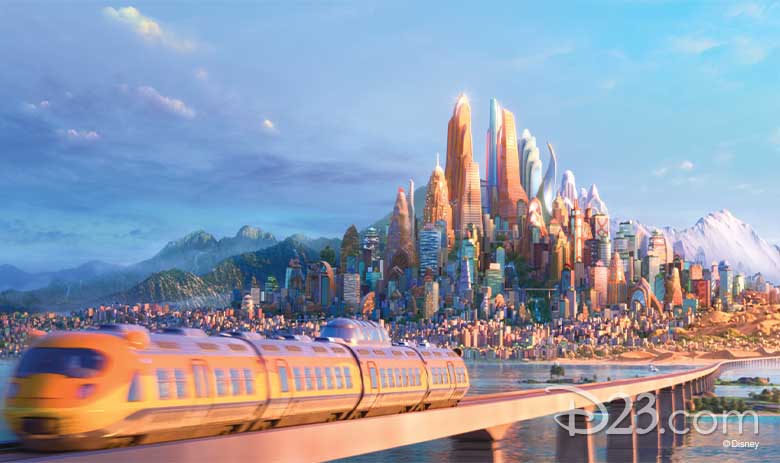 RESULTS
Mostly As
The North Pole (The Santa Clause)
Based on your answers, we're wondering—your name isn't Scott Calvin, is it? (We kid, we kid… or do we?) Seeing as how we're heading into the holiday season, we just had to include the North Pole from The Santa Clause in this quiz. Who wouldn't want to live in a huge, beautiful log-cabin-style home surrounded by toys, amongst polar bears as traffic cops and lots of helpful elves?
Mostly Bs
Zootopia (Zootopia)
You're ultra-dependable and steady, and we're willing to bet you'd go the extra mile to help your friends and family. Which means a cool urban metropolis like Zootopia is the perfect place for you! So many interesting folks to meet, and so many opportunities. (Hopefully, wherever you lay your hat has thicker, more sound-proofed walls than Judy Hopps' apartment.)
Mostly Cs
Passamaquoddy (Pete's Dragon)
Based on your answers, you'd love to live in a quaint, seaside town—where it's just as easy to make friends with the delightful lighthouse keeper and her quirky father as it is with an adorable invisible dragon named Elliott. But keep your eyes peeled for con men who have difficulty pronouncing your town's name… they definitely can't be trusted.
Mostly Ds
Tiana's Palace (The Princess and the Frog)
Living in New Orleans of the 1920s is right up your (French Quarter) alley—the hustle and bustle of a big city combined with the wonderful warmth and colorful history of the bayou. Plus, since you're located at Tiana's restaurant, you are guaranteed to eat well every single day!
Mostly Es
Sanderson Sisters' Cottage (Hocus Pocus)
We're gonna assume, based on your answers, that you're intrigued by the eerier side of life—which makes the former home of Winifred, Mary, and Sarah Sanderson perfect for you! The charming town of Salem is right nearby, and (provided you're not looking to capture the life-force from within the town's children) we're sure they'll welcome you with open arms and zero salt.
Mostly Fs
East High School (High School Musical franchise)
Theater kids of the world, unite! Living inside a school would really have its advantages—there's a cafeteria for food; lots of room to run around; a room full of costumes to try on and frolic in; and (perhaps most notably) a big state-of-the-art stage on which to capture the spotlight and bring an audience to its feet.