The Disney Parks Blog has just revealed a product collection that's sure to be at the top of every Disney fan's wish list for reasons that extend beyond the items' truly gorgeous blue hue. Disney Parks, Experiences and Products' brand-new color collection, Wishes Come True Blue, celebrates the incredible 40-year relationship between Disney and Make-A-Wish®, and it's the first of three all-new product offerings launching over the next few months that will each unlock a special donation to the nonprofit. For more than four decades, Disney and Make-A-Wish have worked together to grant life-changing wishes for children with critical illnesses, bringing Disney magic to wish kids and their families when they need it most.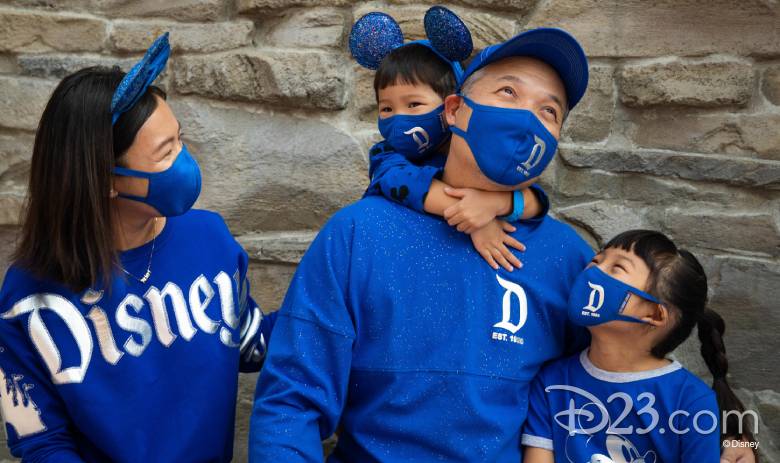 The Wishes Come True Blue color collection is the first to celebrate and support a nonprofit's impact and ongoing collaboration with Disney. The collection features spirit jerseys, face masks, ear headbands, and more, and will be available at select Disney parks around the world, the Disney store, and online at shopDisney.com beginning this Thursday, October 22. For each item purchased in the Wishes Come True Blue color collection now through World Wish Day 2021 (April 29, 2021) in the U.S., Canada, and across Europe, Disney will donate 25 percent of the purchase price (up to US $500,000) to Make-A-Wish.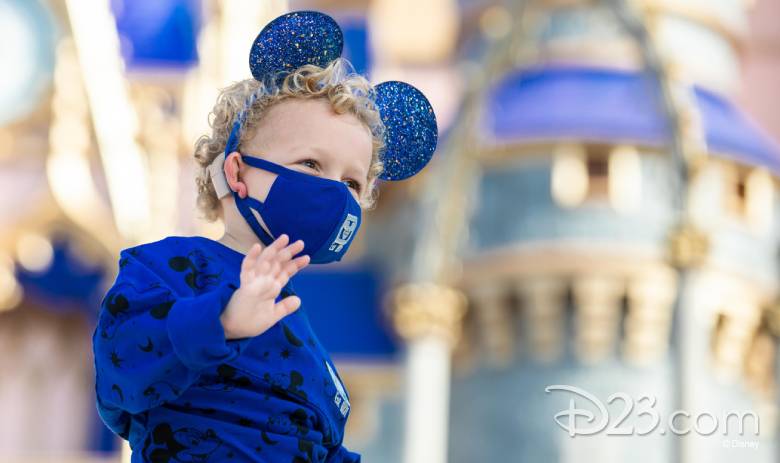 The new collection includes two firsts: an adjustable children's Mickey Mouse ear headband, making it possible for children of all abilities to wear their ears with comfort and joy, and the first cloth face masks made for children and adults alike by Spirit Jersey®. Disney is donating 10,000 cloth face masks from the collection to Make-A-Wish in honor of the collection's launch.
Disney fans across North America will find Minnie Mouse & Mickey Mouse ear headbands, a new mini backpack and wristlet by Loungefly, and spirit jerseys for the entire family—even the pets!—at their local Disney store. The celebration continues virtually at shopDisney.com, where these products and more—including clogs by Crocs, leggings, and hats—will be just a click away. Visit shopDisney.co.uk to see the latest products, and for more details plus terms and conditions, visit TheWaltDisneyCompany.eu/TrueBlueWishes.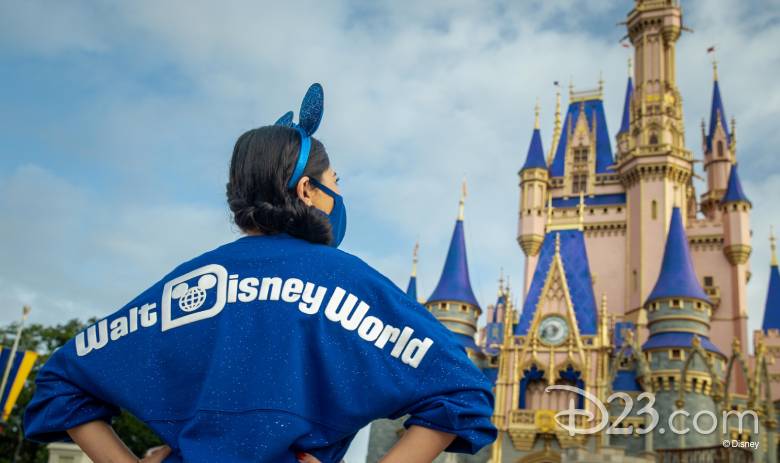 In Disney Parks, look for the Wishes Come True Blue color collection at the Walt Disney World Resort, where products featuring the Walt Disney World logo, including spirit jerseys, face masks, and Mickey Mouse and Minnie Mouse ear headbands, will be available beginning this Thursday. In the Downtown Disney District at the Disneyland Resort, guests can visit World of Disney and the Disneyland Resort Backlot Premiere Shop for spirit jerseys, sweaters, headbands, and even face masks, all with the Disneyland Resort logo. Items will also be available at some of Disney's international parks, as well.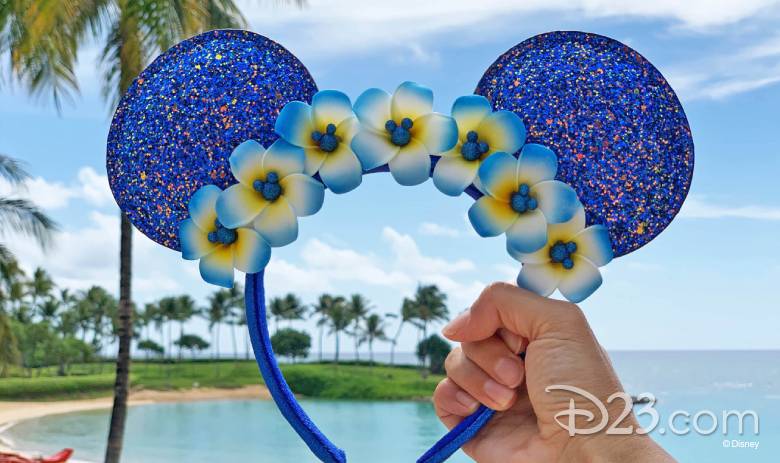 And a unique assortment of products for you and your 'ohana is also coming to Aulani, a Disney Resort & Spa, where a plumeria-adorned Minnie Mouse ear headband, spirit jerseys, the adjustable Mickey Mouse ear headband, and more will be available soon.
To find out more about the life-changing power of a wish, visit Wish.org/Disney, and spread the word using #WishesComeTrueBlue.
UPDATED NOVEMBER 9, 2020
Following the debut of the Wishes Come True Blue color collection, the 40-year anniversary celebration of Disney and Make-A-Wish® continues with a Mickey Mouse plush, unlocking another donation to Make-A-Wish and a brand-new animated short!
This holiday season, Disney Parks, Experiences and Products has launched a three-minute animated short, From Our Family to Yours, highlighting festive traditions and shared experiences that connect generations and make lifelong memories. It features two new lovable characters, Lola and her granddaughter, and a familiar friend: Mickey Mouse. It also includes the song "Love Is a Compass" by 19-year-old British singer-songwriter Griff.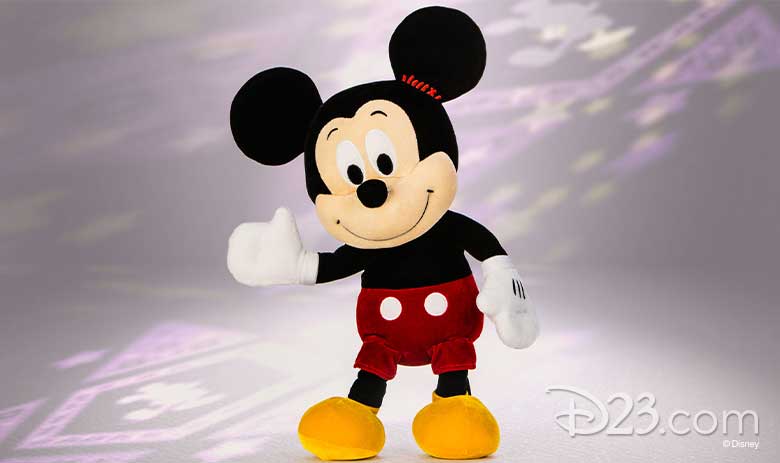 Want to own the adorable Mickey Mouse plush seen in the animated short? It's available now at shopDisney.com and at Disney stores in Europe and online at shopDisney.co.uk. For every Mickey Mouse Vintage Holiday Plush sold through January 31, 2021, shopDisney will donate 25 percent of the purchase price to Make-A-Wish to help grant wishes. The Wishes Come True Blue color collection and Mickey Mouse vintage holiday plush are just part of the celebration, with another drop coming in December. Visit Wish.org/Disney to learn more.