By D23 Team
Ozobot sent some of their most Marvel-ous new bots to our office, which means we were literally required to play at work. (Best meeting ever?) This was an incredibly easy task with these super-fun bots. See our reactions below and catch these bots in action at Center Stage during D23 Expo!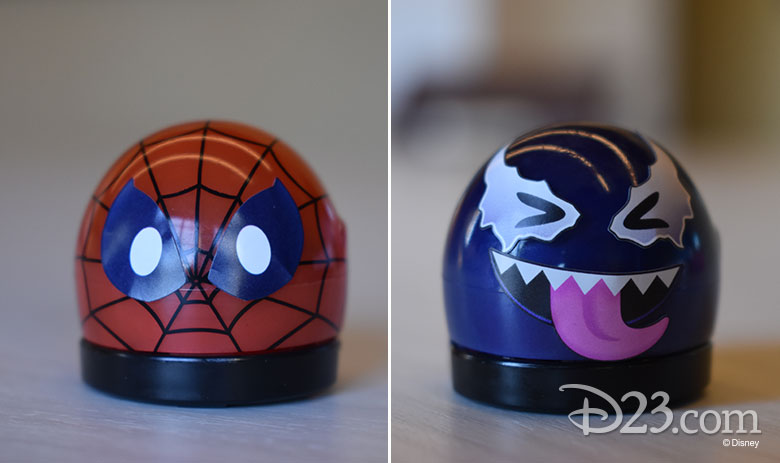 How cute is Spider-Man?! This Ozobot Bit comes with skins for both Spider-Man and Venom, and you can customize their faces with stickers, which we obviously had a lot of fun with…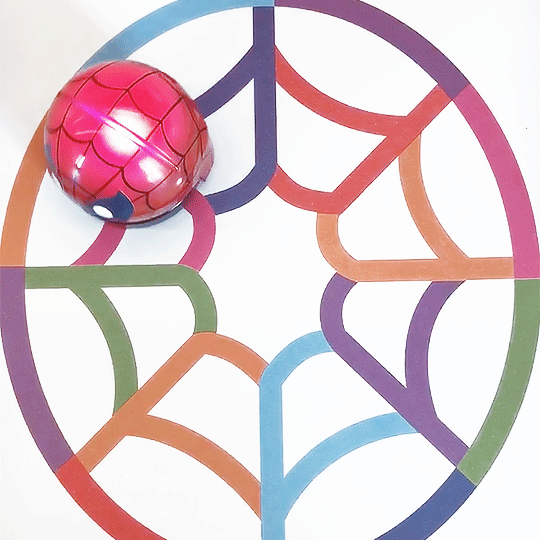 Spider-Man (or Venom, depending on your mood) is super-smart—the robot can follow patterns in the pack included with your Ozobot (we're fans of the spider web-like one above), or follow a pattern you create using the provided markers. The possibilities are endless!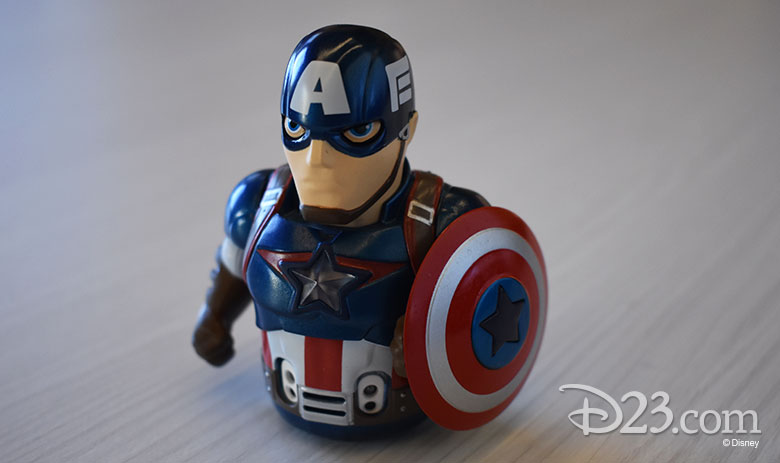 Captain America and Iron Man are part of the Avengers collection—which also features Hulk and Black Widow (available early 2018). Collecting them all leads to some really fun interactions on the included playfield. You can register your Evo within the Ozobot app for even more play options.
Like the Ozobot Bit, your Avengers Ozobots can follow patterns in the pack included, or follow a pattern you create… like ours below!