By Zach Johnson
You know the story of The Adventures of Ichabod and Mr. Toad, but do you know the story behind Walt Disney Productions' animated classic? The package film, released on October 5, 1949, includes two episodes. The first is based on the 1908 novel The Wind in the Willows, by Scottish author Kenneth Grahame, and the second is based on the 1820 short story The Legend of Sleepy Hollow, by American author Washington Irving. In celebration of the acclaimed film's 70th anniversary and the Halloween season, we visited the Walt Disney Archives to unearth some lesser-known facts about the legend.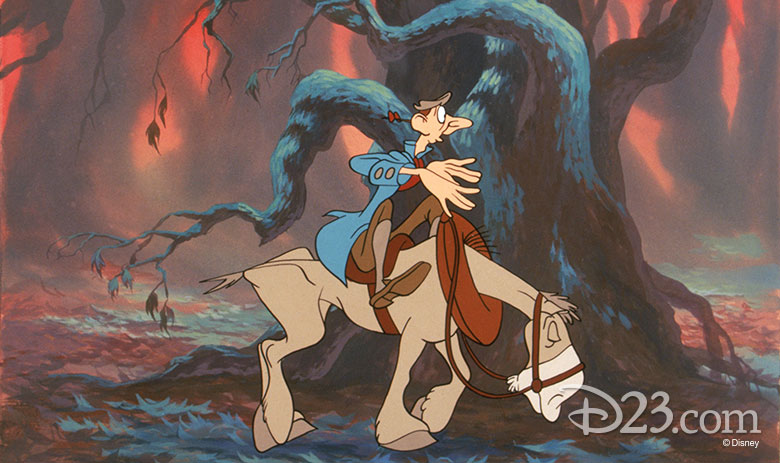 1. Walt Disney was intimately involved in the episode's production. To capture the feel of the location and sense of background and tradition for the Ichabod Crane episode, Walt personally visited the Tarrytown region on the Hudson River in New York. The filmmakers also researched the music of the colonial period, to ensure the film's historical accuracy.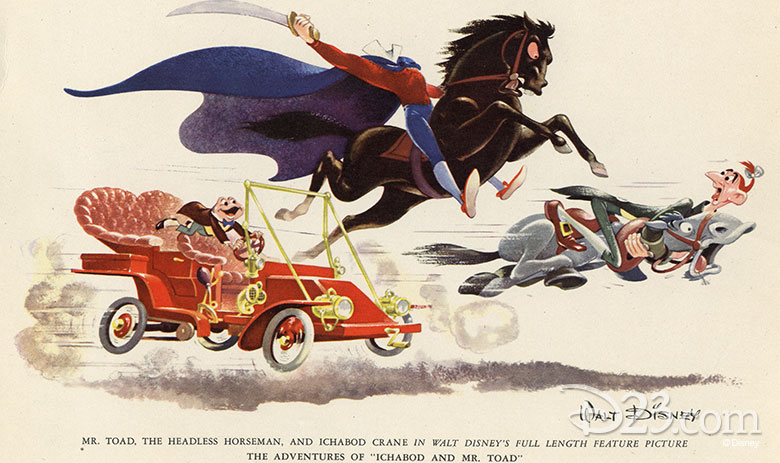 2. Ichabod's story was intended to be a full-length feature. Following World War II, the cost of making a full feature film was deemed too high, and the studio decided it would be a featurette and bundled it with The Wind in the Willows. The package was initially titled Two Fabulous Characters, but was later altered to The Adventures of Ichabod and Mr. Toad.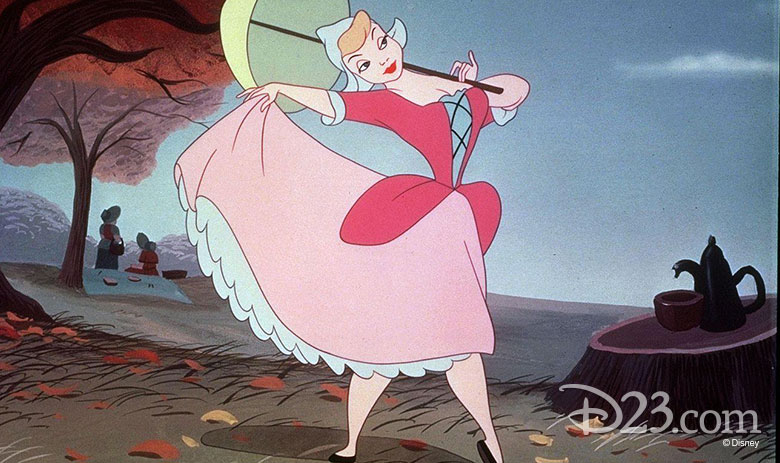 3. The flirtatious and vivacious Katrina was a look-alike. The superstitious schoolmaster Ichabod, largely animated by Disney Legend Frank Thomas, looked unlike any other character Disney had ever put onscreen before. His paramour, however, looked decidedly more familiar. In fact, animators used the model of Grace Martin from the The Martins and the Coys sequence of Make Mine Music for Katrina—and both bore a resemblance to Slue Foot Sue in Pecos Bill!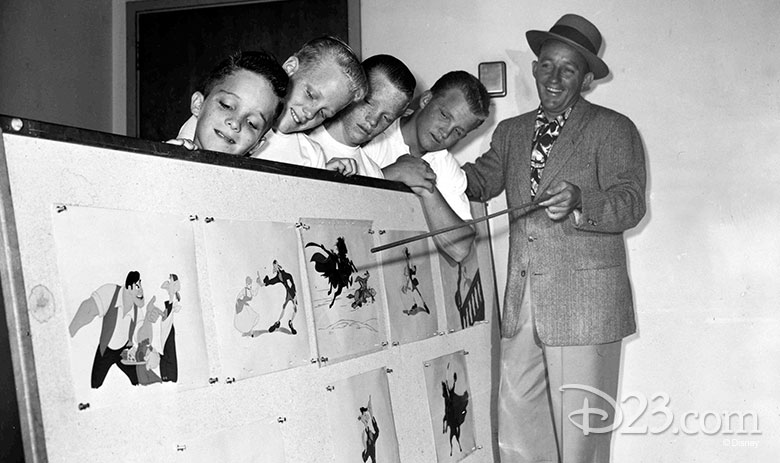 4. Bing Crosby viewed the project as a labor of love. The Old Groaner worked with The Rhythmaires, the choral group on his radio program, while recording the three songs for the Ichabod Crane episode. In addition to narrating the film, he made the recording of the song "The Headless Horseman" a family affair, inviting his sons—Gary, twins Phillip and Dennis, and Lindsay—to join him in the recording studio.
5. The Horseman May Have Fought For the British in the Revolutionary War. Although the Headless Horseman made his first appearance in Washington Irving's "The Legend of Sleepy Hollow," first published in England in 1820, it was the 1917 U.S. edition that gave him his backstory as possibly a "Hessian trooper, whose head had been carried away by a cannon-ball, in some nameless battle during the Revolutionary War." Since Hessian troopers fought for the British, the rumors surrounding the Headless Horseman's past would have made Ichabod Crane particularly wary of this menacing figure.