By D23 Team
It's truly the most wonderful time of the year, as Disney fans experience that special blend of pixie dust that can be found only during the holiday season. There's added magic on all of our favorite series and holiday specials, in Disney parks and resorts, and all around the world. Here are just some of the ways that The Walt Disney Company is making the season brighter for fans.
Arendelle Comes to Life at the "Frozen Carnival" in Taipei, Taiwan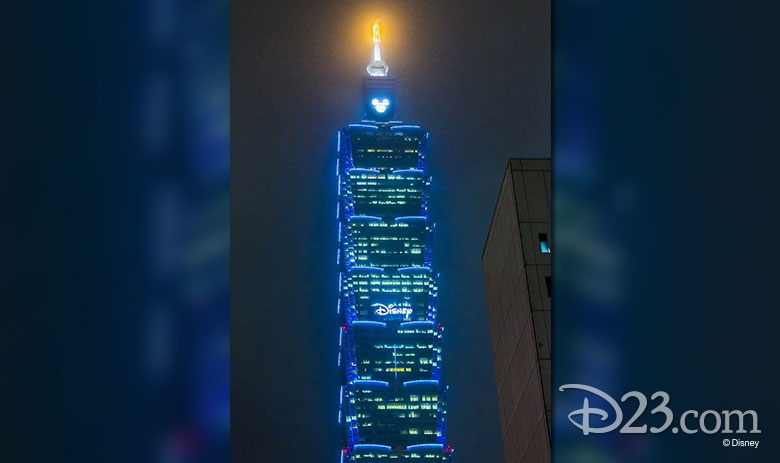 On November 29, The Walt Disney Company in Taiwan brought Arendelle to life at the world's first "Frozen Carnival," in the city of Taipei. The event kicked off with the lighting of the Taipei 101 building in Frozen-themed blue and white colors.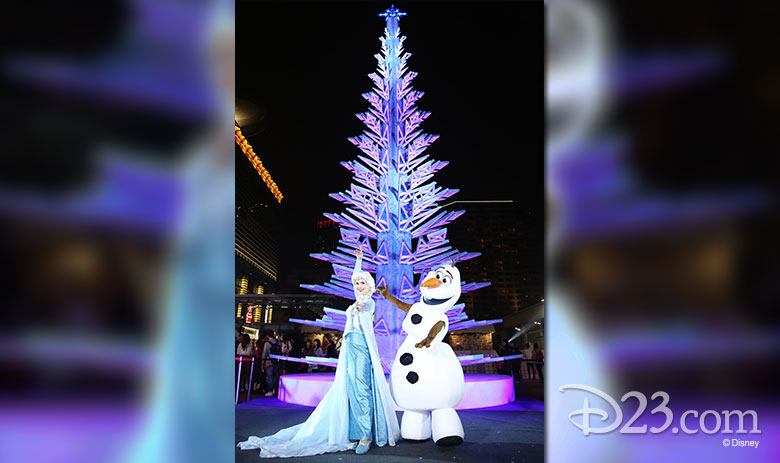 A unique and immersive experience, the "Frozen Carnival," runs from now through January 14, 2018, and features a 12-meter-tall Crystal Christmas Tree and a Frozen character meet and greet.
A Christmas Wonderland in Tokyo, Japan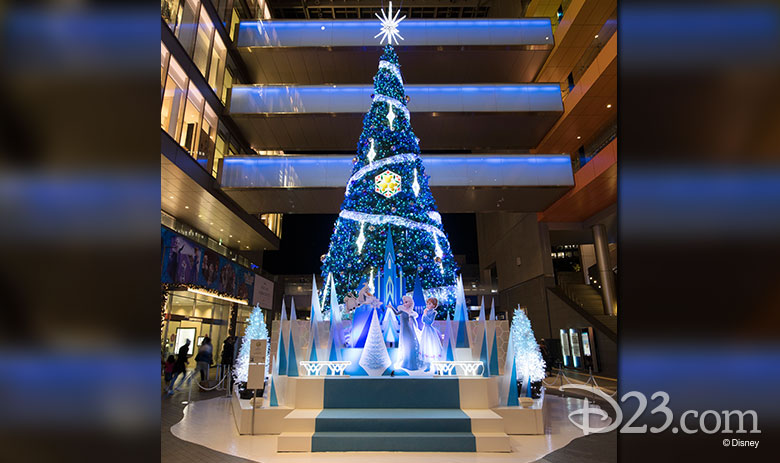 Disney Japan has teamed up with Tokyu Group for the Christmas promotion "Tokyu Christmas Wonderland 2017—Disney Dream Moments." Based in Shibuya, Tokyo, Tokyu Group is a business conglomerate which engages in a diverse range of businesses including transportation, real estate, retail, etc. The promotion, which launched on November 1 and continues through December 25, takes places at various Tokyu Group locations around Tokyo.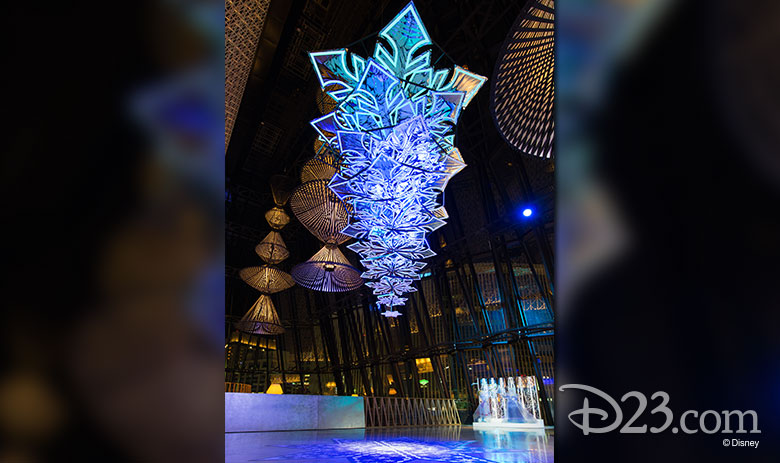 Christmas trees and decorations at each location feature Disney beloved characters—including Mickey Mouse and Minnie Mouse, Ana, Elsa and Olaf from Frozen. Throughout the day, fans are surprised and delighted by a festive show of light and the sounds of the season.
Tsum-thing Special in Buenos Aires, Argentina
All aboard Disney's Tsum Tsum Christmas Express in Alto Avellaneda, a major shopping center in Buenos Aires' South Zone. The special offering re-creates a train station with different elements that represent the festive spirit of the Tsum Tsum. The train features Disney characters (as Tsum Tsums), along with a special coach where letters to Santa may be left. Mickey, Minnie and other favorite characters "stack up" to form a Christmas tree that is tsum-thing to behold.
A Holiday Visit from Mickey and Minnie in Lima, Peru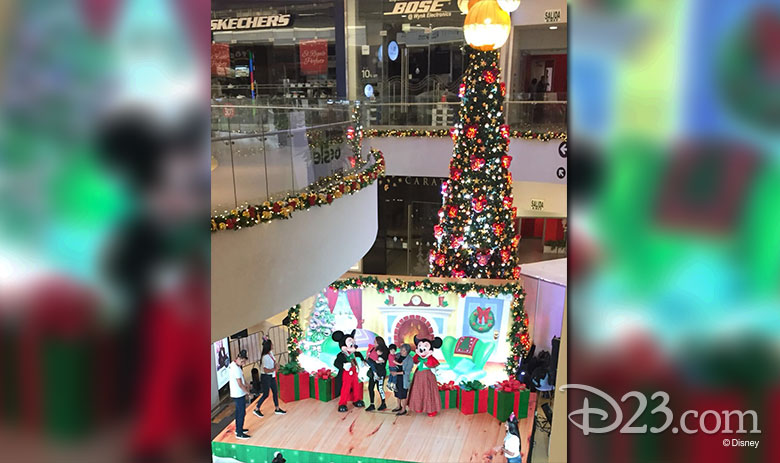 Mickey Mouse and Minnie Mouse couldn't help but join in on the holiday shopping fun at La Rambla, a shopping area located in Lima, Peru, in November. Mickey and his best girl posed for photos with shoppers of all ages in front of a stunning Christmas tree adorned with scores of not-so-hidden Mickeys—including a tree topper that shines as bright as any star.
Celebrating 80 years of Snow White and the Seven Dwarfs in Melbourne, Australia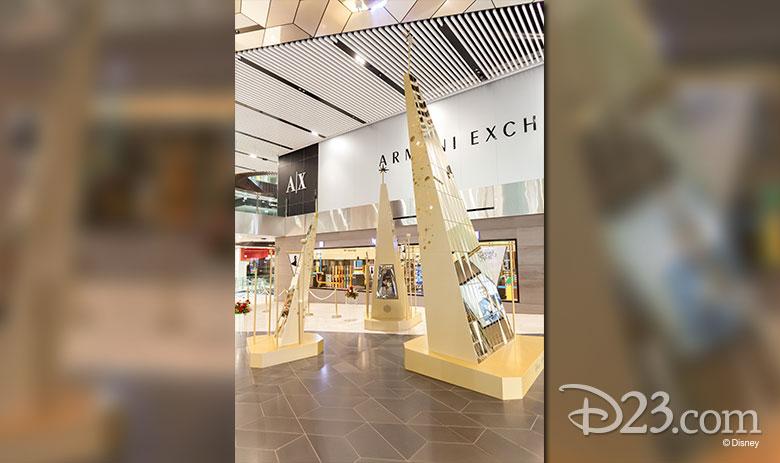 Emporium Melbourne, in collaboration with The Walt Disney Company (TWDC) Australia, has launched an enchanting new exhibition never before seen in Australia, Mirror-Mirror, in celebration of the 80th anniversary of Walt Disney's first animated feature, Snow White and the Seven Dwarfs.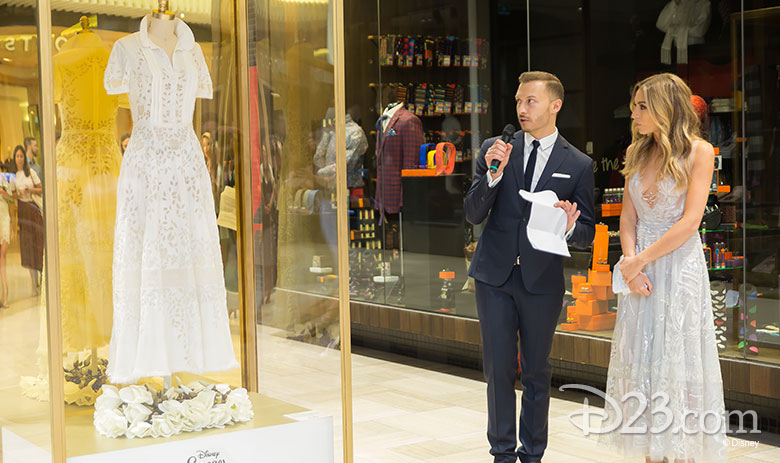 The one-of-a-kind, Snow White-inspired exhibition was unveiled by stylist/blogger Nadia Bartel, plus special guests Kate Rooney, Emporium Centre Manager; Andrea McMillan, Head of Brand, Franchise and Partnerships of TWDC Australia; and Paul Vasileff, Director of Paolo Sebastian.
The exhibition also showcases the mesmerizing work of designer Paul Vasileff of Paolo Sebastian, including five of his original couture creations inspired by Snow White.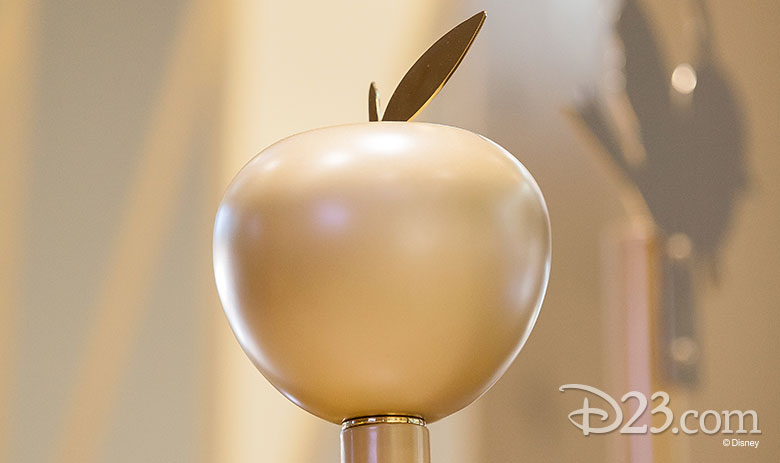 Emporium Melbourne Centre Manager Kate Rooney said: ''It is a great pleasure and honor for Emporium Melbourne to celebrate the 80th anniversary of Snow White and the Seven Dwarfs. We are delighted to offer our customers and visitors the opportunity to immerse themselves in the iconic fairy tale through the Mirror-Mirror experience."
Disney Magical Moments in Buenos Aires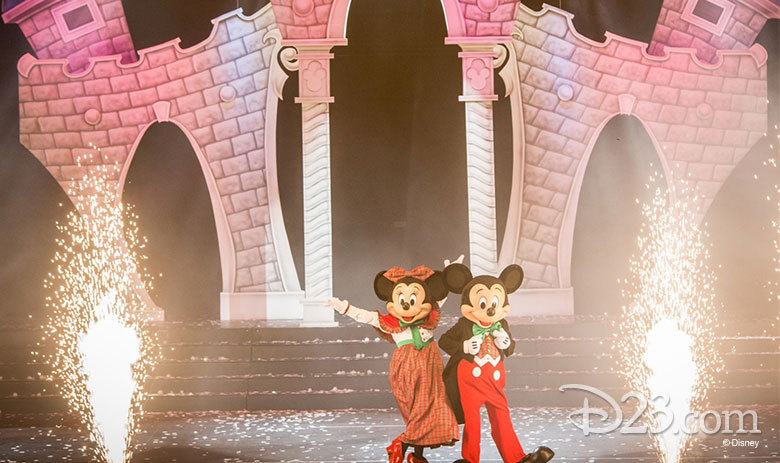 Disney Momentos Mágicos took place in the days just before Christmas, and people were invited to attend the show after purchasing their gifts in the most important shopping malls in Buenos Aires.
The most iconic Disney characters performed live on stage in a show that took the families on a magical musical journey to the Wonderful World of Disney.
The show boasted colorful costumes, original choreographies, and captivating special effects. With fantastic scenery, magnificent musical pictures, and moving stories, Disney Momentos Mágicos made for an unforgettable experience that undoubtedly touched the hearts of all who attended.