By Zach Johnson
Get ready to roll out the red carpet!
Nominations for the 93rd Academy Awards® were announced earlier this morning, with The Walt Disney Company receiving 15 in total. Nomadland leads the pack with six nods; the feature films Soul, Mulan, The One and Only Ivan, Onward, and The United States vs. Billie Holiday and the short film Burrow are also recognized across a variety of categories.
Nomadland earned six nominations, including Best Motion Picture, Best Actress in a Leading Role, Best Directing, Best Adapted Screenplay, Best Editing and Best Cinematography. With Nomadland, Searchlight Pictures has now received 19 Best Picture Oscar® nominations and a total of 164 Academy Award nominations. Since 1994, it has won 28 Golden Globe® Awards, 45 BAFTA awards, and 40 Oscars, including four Best Picture winners since 2009: Slumdog Millionaire, 12 Years a Slave, Birdman, and The Shape of Water.
Disney+ received its first Oscar nominations since its launch in 2019. The service is home to a variety of nominated content, including Disney and Pixar's Onward and Soul, both nominated for Best Animated Feature. Soul also received nominations for Best Original Score and Best Sound; Mulan received nominations for Best Costume Design and Best Visual Effects; Disney's The One and Only Ivan received a nomination for Best Visual Effects; and Disney and Pixar's Burrow received a nomination for Best Animated Short Film.
The Hulu Original film The United States vs. Billie Holiday garnered one nomination, Best Actress in a Leading Role, for Andra Day's performance as the legendary jazz singer Billie Holiday. Hulu is also the exclusive streaming home to Searchlight Pictures' Nomadland.
The Oscars ceremony will be held on Sunday, April 25, and will be televised live on ABC at 8 p.m. ET/5 p.m. PT. The Oscars also will be televised live in more than 225 countries and territories worldwide. A list of The Walt Disney Company's Oscar nominations is as follows: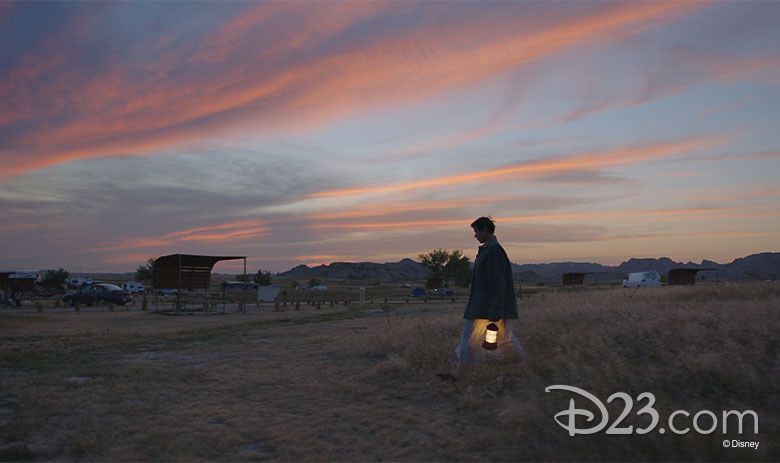 Nomadland
Best Motion Picture (Frances McDormand, Peter Spears, Dan Janvey, Mollye Asher, Chloé Zhao)
Best Actress in a Leading Role (Frances McDormand)
Best Achievement in Directing (Chloé Zhao)
Best Adapted Screenplay (Chloé Zhao)
Best Achievement in Editing (Chloé Zhao)
Best Achievement in Cinematography (Joshua James Richards)
Soul
Best Animated Feature
Best Original Score (Jon Batiste, Atticus Ross, Trent Reznor)
Best Achievement in Sound
Soul director Pete Docter, producer Dana Murray, and co-director Kemp Powers said, "Thank you to the Academy for this incredible honor. We are truly humbled. Soul represents several years of research, intense work, self-doubt, and also a good deal of fun. Our journey on the film was similar to that of Joe Gardner's—well, except the part where he falls down a manhole. As we struggled with story clarity and tried out who-knows-how-many different endings, we began to realize how important it was to savor what may have felt like minor moments along the way: the satisfaction of jotting down a preliminary sketch on a scrap of paper; hearing the first chords from the earliest music demos; laughing with the crew. Though we might not have known it at the time, moments like these helped inspire us and fed back into the film in innumerable ways. Though we are living through challenging times, being recognized by the Academy gives us hope that the joy we found and put into our film was shared by audiences, and nothing could be more meaningful than that."
Trent Reznor, Atticus Ross, and Jon Batiste, who created the score for Soul, added, "We are astounded and incredibly grateful to be considered for the Academy Award for Best Original Score on behalf of Soul. This was a profoundly rewarding creative collaboration filled with so much love, light and lineage. The warm reception of the film continues to humble us. We will be celebrating this tremendous honor in anticipation of the ceremony to come."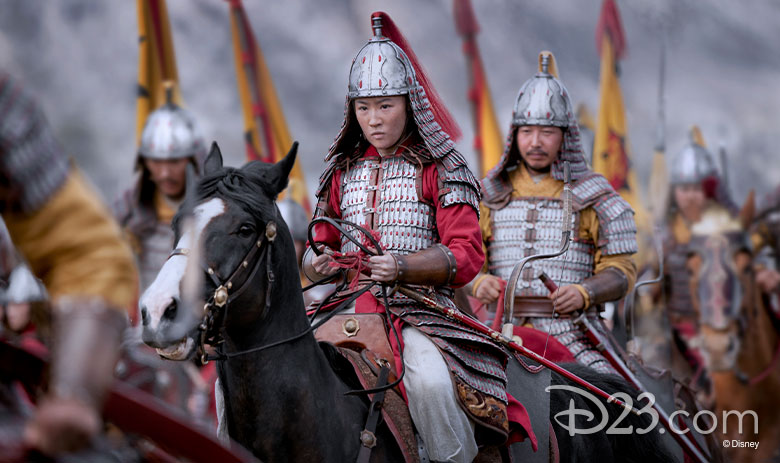 Mulan
Best Costume Design
Best Visual Effects
Best Visual Effects nominees Sean Faden, Anders Langlands, Seth Maury, and Steve Ingram said, "The VFX team of Mulan is so thrilled and deeply honored to be recognized by our branch! Thanks to our VFX producer Di Giorgiutti, our production family and our actual families! Thanks to our SFX team and all of the VFX companies (Weta, Imageworks, Framestore, Image Engine, and Crafty Apes) for their stellar work and friendship. A special thanks to the amazing team at Disney—including producer Jason Reed and our wonderful executive Mimi Steele, our fearless director Niki Caro and incredibly supportive DP Mandy Walker, and amazing production designer and costume designer Grant Major and Bina Daigeler—for giving us such rich textures to work with. It was fun bringing this world to life and I hope people will get a chance to see the work again."
Onward
"Thank you to the Academy for honoring our film," Onward director Dan Scanlon and producer Kori Rae said. "We share this nomination with the entire cast and the crew at Pixar who were essential in bringing the magic and wonder of Ian and Barley's journey to life. Onward was a very personal story, exploring the idea of what one would do if they had more time with a loved one they'd lost. It's incredibly meaningful to see how this has resonated with audiences, and we couldn't be more thankful to the Academy for their recognition."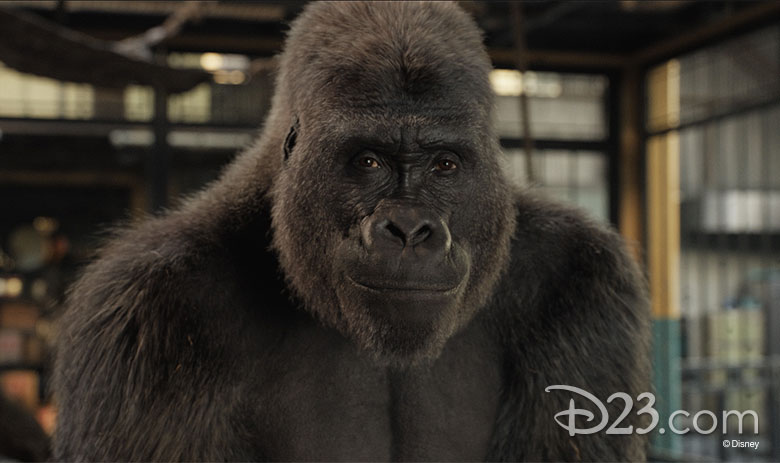 The One and Only Ivan
"This nomination is a testament to the passion and talent of the visual effects artists at MPC Film," said The One and Only Ivan's Production VFX Supervisor Nick Davis. "We are honored to receive an Oscar nomination for the visual effects of The One and Only Ivan. I'd also like to thank our friends at Disney and our director, Thea Sharrock."
Burrow
"We are incredibly honored to receive this nomination and be celebrated alongside such an inspiring collection of shorts—it means the world to us and the entire Burrow crew. Burrow is a short that encourages people not be afraid to open themselves up to others—and to be recognized in a year when maybe a lot of people have been feeling isolated really means the world to us," said Burrow director Madeline Sharafian and producer Michael Capbarat. "A sincere thank you to the Academy for this recognition."
The United States vs. Billie Holiday