By Beth Deitchman
Searchlight Pictures' Nomadland, Disney and Pixar's Soul, and the Hulu Original The United States vs. Billie Holiday combined to earn five Golden Globe® Awards for 2021—including Best Drama, which was awarded to Nomadland. The awards were presented last night by the Hollywood Foreign Press Association during a live telecast hosted by Tina Fey from New York City's Rainbow Room and by Amy Poehler from Los Angeles' Beverly Hilton Hotel.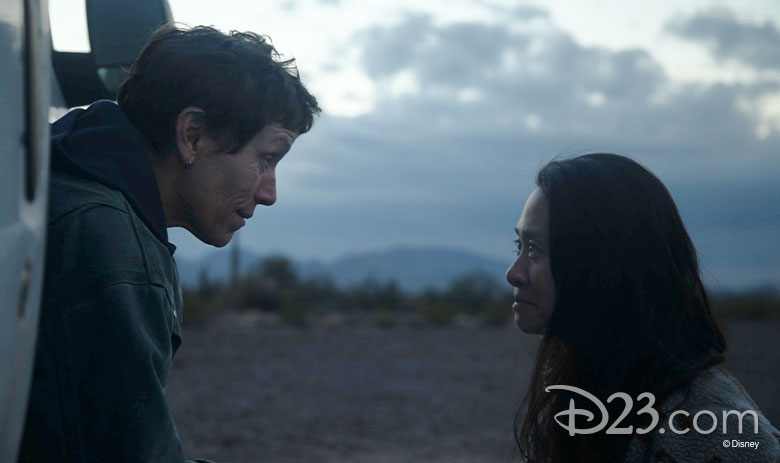 Nomadland was among the night's biggest winners, named Best Drama and also earning a Golden Globe for Chloé Zhao, who became the second woman to ever receive the win in the Best Director category and the first woman of color. The film, which opened in theaters and began streaming exclusively on Hulu on February 19, is a sweeping panoramic portrait of the American nomadic spirit set on the trail of seasonal migratory labor. In addition to Oscar®-winning actress Frances McDormand, Nomadland also stars some of the real-life nomads whose stories inspired the film, and Zhao shared words given to her by nomad Bob Wells as she accepted the award for Best Director. "This is what he said about compassion: 'Compassion is a breakdown of all the barriers between us, a heart-to-heart bonding. Your pain is my pain. It's mingled and shared between us.' This is why I fell in love with making movies and telling stories, because they give us a chance to laugh and cry together and they give us a chance to learn from each other and to have more compassion for each other," Zhao said. Later accepting the film's award for Best Drama, Zhao described Nomadland as "a pilgrimage through grief and healing," and said the film is for everyone who has experienced this "difficult and beautiful journey at some point in their lives."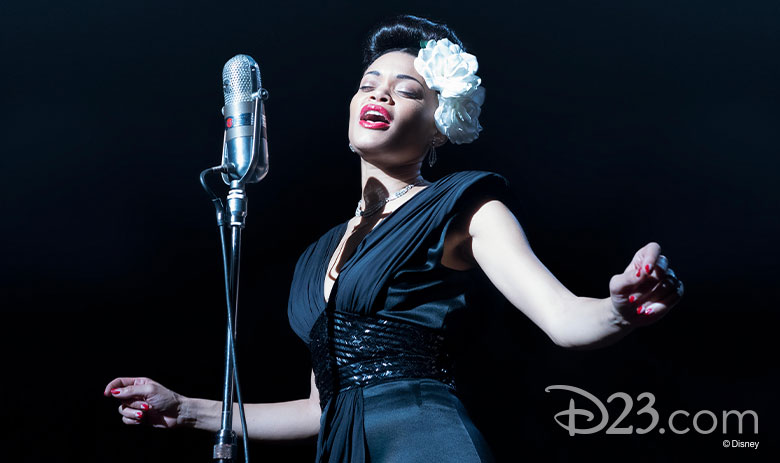 The Hulu Original The United States vs. Billie Holiday was also recognized in the drama categories with a win for its star Andra Day, who received the Golden Globe for Best Performance by an Actress in a Motion Picture—Drama. She expressed her gratitude to "the amazing, transformative, dynamic Billie Holiday, who just transformed me with this role and with her presence and with her spirit."
A pair of Golden Globe Awards—the first two for Disney+—went to Disney and Pixar's Soul, which is available exclusively on the streaming service. Director Pete Docter and producer Dana Murray accepted the Golden Globe for Best Picture—Animated remotely from Northern California, where Pixar is based. "Little did we know, making a film about jazz, that jazz would teach us so much about life, like we can't always control what happens in the world—but like a good jazz musician, we can try to turn that into something beautiful," Docter said.
Murray continued, "Certainly that's so true for our amazing cast and crew. Every one of our collaborators made this film better at every turn, even when we were split apart by a pandemic."
Because of the pandemic, Docter and Murray were unable to enjoy the win in person with co-director Kemp Powers, who joined them virtually from Los Angeles. "Being able to tell a universal tale that explored the meaning of life through the prism of a Black man's experiences was a special honor. And though the details are specific, I really believe our story is universal," Powers said. "So many friends and strangers from all walks of life wrote to tell us how this film resonated with them and how grateful they were to be reminded that seemingly simple everyday moments of life are often the most important."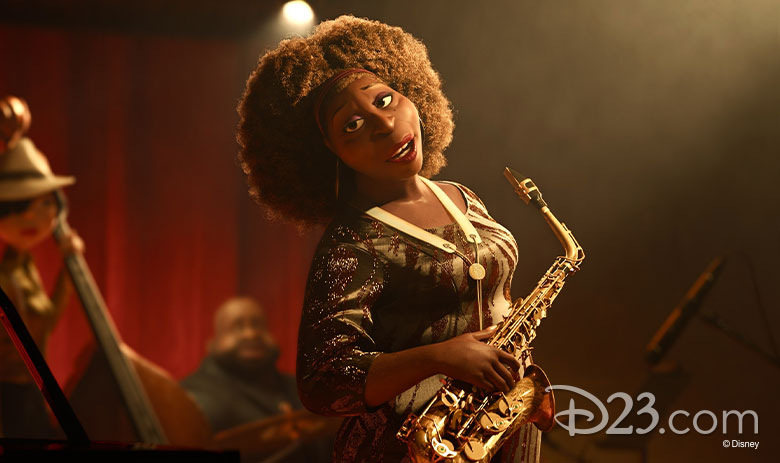 Soul was also recognized for its original score by Jon Batiste, Atticus Ross, and Trent Reznor. "Follow all your dreams, because we only have one life to live and one soul," Batiste shared adding, "This soul is happy today to be recognized by the Hollywood Foreign Press for this masterpiece film."
Congratulations to all of Disney's Golden Globe winners:
Nomadland (Searchlight)
Best Picture—Drama
Best Director—Motion Picture: Chloé Zhao
Soul (Pixar Animation Studios / Walt Disney Studios Motion Pictures / Disney+/Disney Music Group)
Best Picture—Animated
Best Score Motion Picture: Jon Batiste, Atticus Ross, Trent Reznor
The United States vs. Billie Holiday (Hulu)
Best Performance by an Actress in a Motion Picture—Drama: Andra Day