Miniature Disney trains and Monorails circling the Christmas Tree. Mickey Mouse-shaped wreaths decking the halls. Displays depicting favorite Disney characters illuminating the front yard. The holiday season offers many ways for Disney fans to use their decorating skills to bring even more magic to the most wonderful time of the year. And for D23 Member Christy Fragetta, a newly discovered skill of Christmas treat decorating has started a new family tradition for 2015.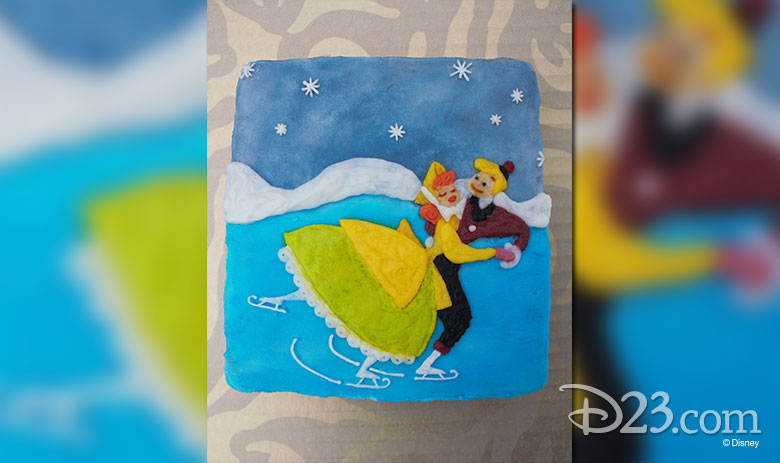 Christy has channeled her love for Disney films and theme parks to craft imaginative treats—such as a cookie depicting the romantic outing in Once Upon a Wintertime, the beloved seasonal short from 1948's Melody Time.
"My first attempt at a Disney-themed treat was back in March of this year," Christy sys. "Suffice it to say I have seen my fair share of Captain EO showings, and I started thinking that it might be fun to make a Fuzzball cupcake."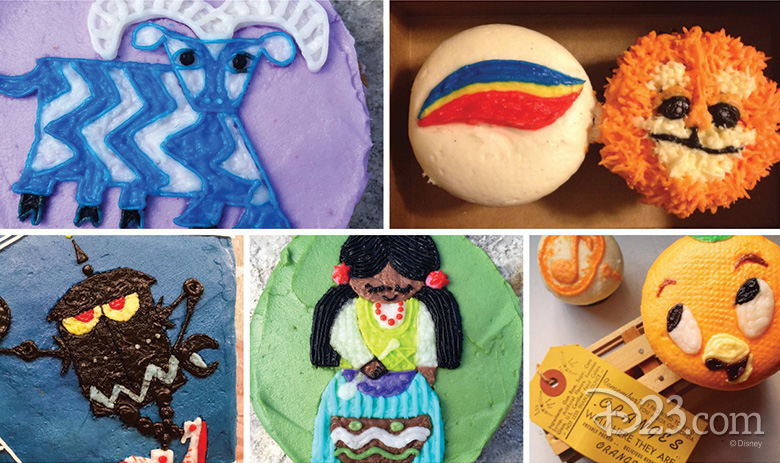 Christy gave it a shot and discovered she really enjoyed the activity. Since then, she and her sister have come up with even more ideas, including these festive holiday treats: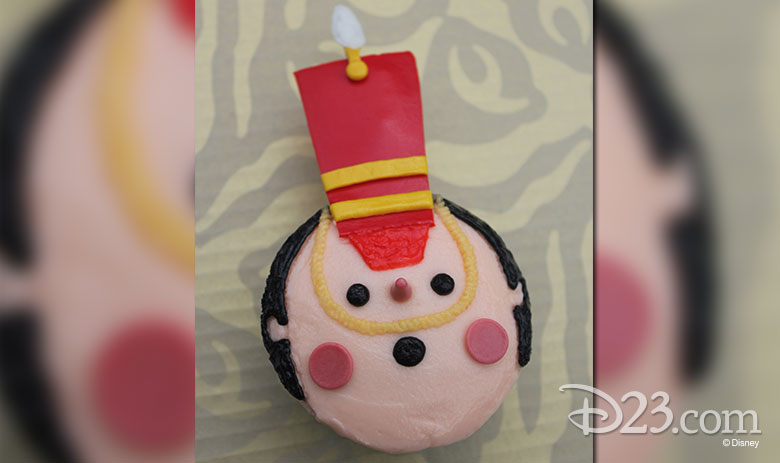 The famous toy soldiers of Babes in Toyland (1961), who also perform in the annual Christmas parades at Disney parks, inspired Christy to design this delicious cupcake.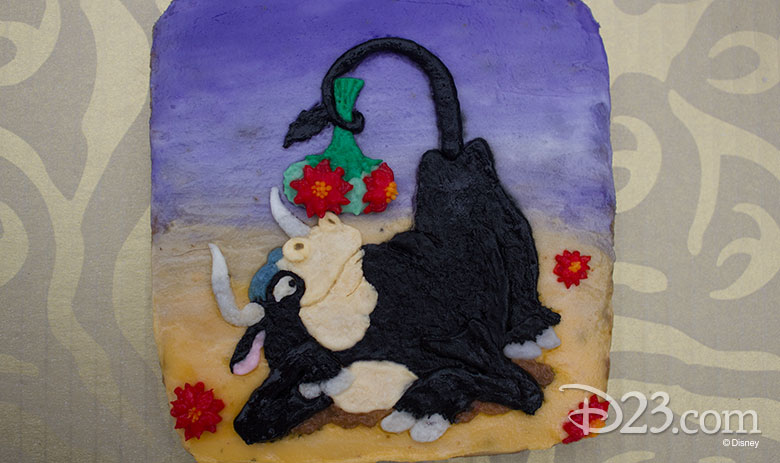 Ferdinand, star of the 1938 special cartoon Ferdinand the Bull, usually wants to sit around and smell the flowers, so a holiday cookie would, of course, depict the character sniffing poinsettias.
And, finally, Christy picked Santa, from the Silly Symphonies Santa's Workshop (1932) and The Night Before Christmas (1933), to spread holiday cheer with this jolly cupcake.
What tips does Christy have for fellow D23 Members who want to try out their own treats? "The advice I try to follow myself during the holidays is to keep it simple," she suggests. "Maybe try incorporating hidden Mickeys when plating your traditional dishes, or adding Mickey ears to gingerbread men and other Christmas cookies. Most importantly, have fun with whatever you do!"