By Beth Deitchman
In the new Disney+ Original series The Mighty Ducks: Game Changers—which begins streaming this Friday, March 26—the team we came to know and love back in the '90s has lots to quack about: When it comes to youth hockey, they're as good as it gets. And for young players like Evan (Brady Noon), who work hard but are just too small, too slow, or too something? Well, the Mighty Ducks coach tells him, "At this age, if you can't be great at hockey it's like, don't bother." To say the least, this doesn't sit well with Evan's mom, Alex (Lauren Graham), who sets out with Evan to build a whole team of "don't bothers." Their mission leads them to the Ice Palace and Gordon Bombay (Emilio Estevez), who has also come a long way from when we last saw him in the third film of The Mighty Ducks franchise… but unlike the Ducks, not in a particularly good way.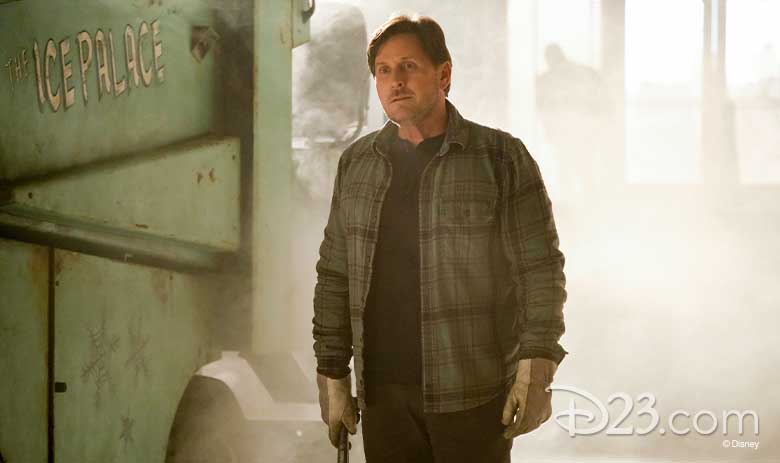 During the recent Television Critics Association press tour, Estevez shared that he and Steve Brill (writer and producer of the original The Mighty Ducks) first discussed revisiting the franchise several years ago. He says he told Brill he would return to Bombay only "if we can capture the magic of the first films, the magic of the franchise; if we can create a cinematic experience and not just try to cash in on the nostalgia aspect of it. And I think that's ultimately what we've done."
For the new series, executive producer Brill teamed up with executive producer/showrunners Josh Goldsmith and Cathy Yuspa (The King of Queens, 13 Going on 30) to tell a story that's relevant to kids playing hockey—or softball, or tennis, or any sport, for that matter—and their parents. Yuspa says, "One of the things that excited us about the project is that kids who grew up watching [The Mighty Ducks] now have kids of their own, and this can be a family experience." Goldsmith and Yuspa aren't just writing partners, they're also a married couple with children who play sports, so they've experienced firsthand this shift in the level of competition in youth athletics. Yuspa shares, "We've had so many experiences with our kids, with parents out there who just put so much pressure on their kids, that's what we felt was the heart of the show: Can't kids play sports for fun anymore?"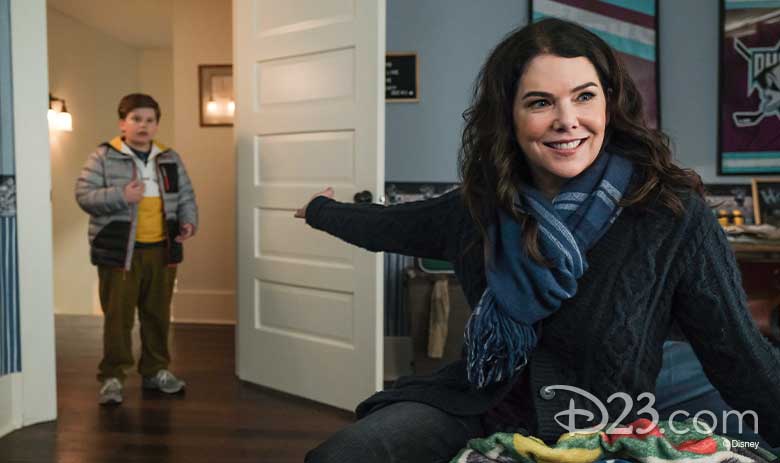 "These kids these days: They have trainers. They specialize. They eat salads. They get flexor injuries very early in their sports careers," Goldsmith adds. "We would look at ourselves and look at everyone and say, 'Why are we living like this? No one here is going to go on and play professional sports. Maybe somebody will, but the odds are very small, so can't we just have a good time?'"
"I just loved the message of the show, which is how to find your joy," Graham says. Her character, Alex, is initially the driving force in building a new team of kids who are in it purely for the love of the game. But, Graham notes, "In the trajectory of my character, I don't get it right all the time. I start with kind of a 'kumbaya' attitude, and then I get excited when we do well." Alex has to consider what is her responsibility to Evan and the kids and, Graham emphasizes, "I just love the positivity of the show and love being part of the Ducks."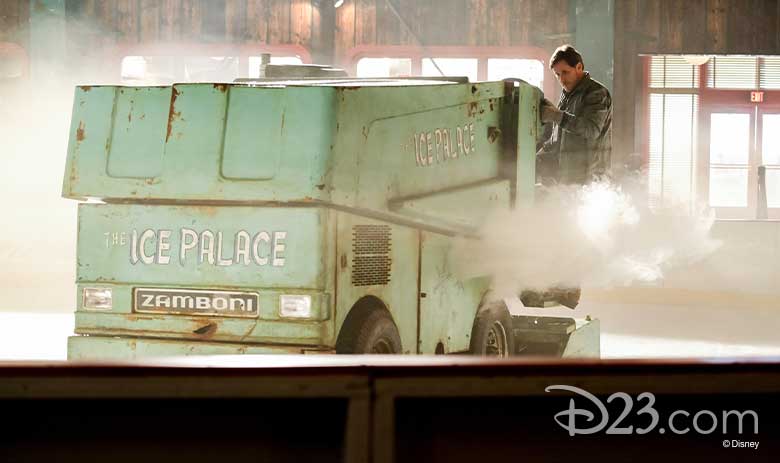 Estevez admits that he likes seeing Bombay as a "truth teller" who puts into perspective for both the kids and the parents in The Mighty Ducks: Game Changers that the vast likelihood is that none of the young players will go on to have professional hockey careers. "The chances are a million to one; you have a better shot of winning the lottery," Estevez says. It was a big shift, the actor says, going from "the coach that we wished we all had" to someone who is essentially hiding out when he's reintroduced in the new show. But over the course of the season, Estevez says, "We see [Bombay] getting reengaged thanks not only to the kids and training them, but also through Lauren's character drawing him out, drawing some truth out of him."
As is the case with so many of our favorite sports movies—which, of course, includes The Mighty Ducks—the themes of the new series extend well beyond the area of play. "It's not just sports where kids are feeling this pressure. It's everywhere," Goldsmith explains. "Sports is a great way to tell a story, but all of our kids—the characters that we've created for our team—they have issues that are not all just sports-related. They have issues at home. They have issues socially with friends. They're all dealing with things in different ways, and sports help them get through and process their issues and come out the other side."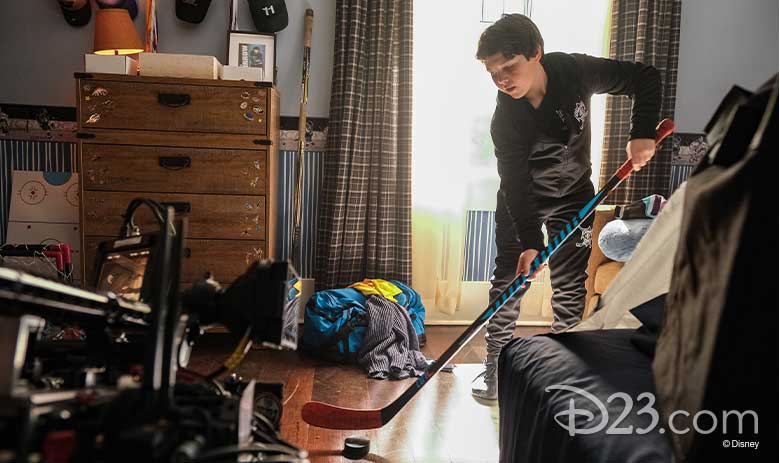 Hockey, Brill points out, is a beautiful, fluid sport. "We also tried to do that as a theme, letting that sport itself, the true beauty of it and when you compete on a natural level, how that can be freeing and opening." He also notes the importance of the team as a found family in The Mighty Ducks: Game Changers. "We bring this group together and they stick together and they fly together," Brill says, just like the original Mighty Ducks.
Estevez and Graham are joined in The Mighty Ducks: Game Changers by a talented new team of up-and-coming-young actors including Noon, Maxwell Simkins, Swayam Bhatia, Luke Islam, Kiefer O'Reilly, Taegen Burns, Bella Higginbotham, and DJ Watts. The series is produced by ABC Signature, a part of Disney Television Studios. In addition to Brill, Goldsmith and Yuspa, executive producers include Michael Spiller, who is a director on the series; James Griffiths, who directed the pilot; and Estevez. Graham is on board as co-executive producer, with George Heller and Brad Petrigala of Brillstein Entertainment Partners and Jon Avnet and Jordan Kerner also serving as non-writing executive producers.