By Beth Deitchman
When the The Lion King made its cinematic debut in 1994, curiosity led Alton Fitzgerald White to a Times Square movie theater to see what the hype was about. As a young boy, the Cincinnati native had spent countless Sunday nights watching The Wonderful World of Disney with his family, but he couldn't help wondering whether he was now too old to appreciate an animated "cartoon." He recalls thinking, as he watched Mufasa fall to his death, "Am I really about to cry? Am I really?" The tears began to fall and he realized he was surrounded by an entire theater full of equally distraught adults. He marveled, "Wow, Disney is still doing it." Little did the actor know then that he would re-live Mufasa's tragic death and inspiring apparition on-stage for 4,000-plus performances, more than any other actor to play the role.
White's friends and fellow Lion King company members joined him to celebrate his 4,000th performance in the summer of 2014, and he heard again and again how "lucky" he was to have had such a long run in a popular and enduring hit. That stuck with White, who thought, "Luck is something that falls out of the sky. Luck discounts any hard work, any sacrifice." He started to write; White wanted to remember his story, but he also wanted to detail the work ethic and commitment that go into delivering an emotional live performance eight times a week. In his new book, My Pride—Mastering Life's Daily Performance, White shares his journey from community theater to the Great White Way and London's West End, but he also offers nurturing tools that readers can translate to any other line of work. "I was very much a workaholic, and that came in handy for eight shows a week," White says. "But I also reached a point where I realized I didn't really have much of a life outside of this."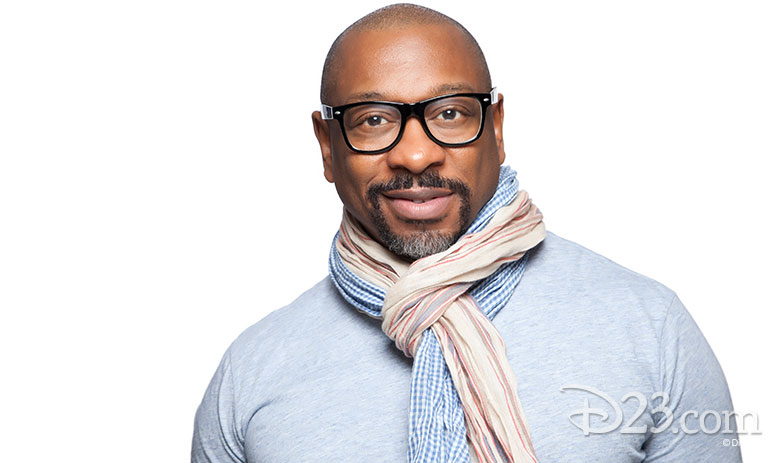 To balance his eight performances a week, White shifted his focus to more of the things he already loved doing: yoga; meditation; long, beautiful drives. He also took up new hobbies. "I became a gardener," White shares, "I fell in love with baking." And he focused on completing his first book, which has just been published by Disney Editions.
On stage as Mufasa, White's favorite song to perform was "They Live in You" and he hopes the song's message shines through in his book, as well. "All of us already have everything that we need to make our impossible dreams come true," he emphasizes. When people finish his book, he wants them to believe, "There is no straight line to anything, and that's OK. Roadblocks won't stop me—they'll just redirect me." There's a little Mufasa in all of us, White promises.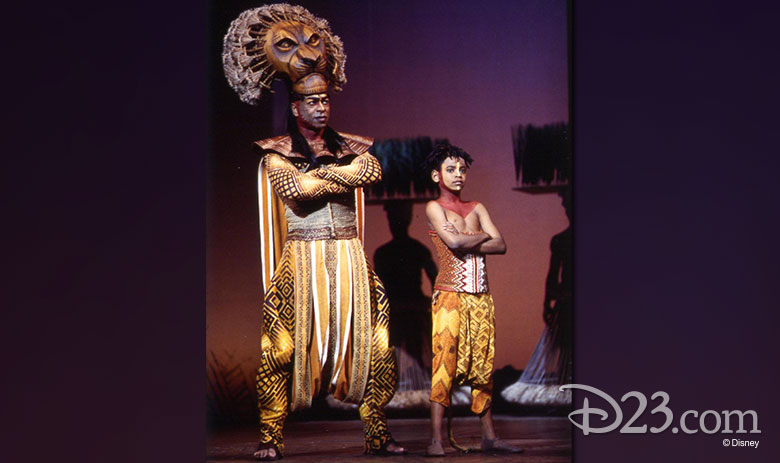 In addition to portraying Mufasa all around the U.S. in the musical's first national tour, on Broadway, and in Las Vegas, White has so many magical, musical Disney memories. He has performed at D23 Expos, in concert at Royal Albert Hall in England, and on Disney Cruise Line. "I was like a kid on the ship—meeting the characters, having amazing port adventures, and getting to come back and do what I love to do," White remembers. "That is a highlight that never gets old."
But the ultimate Disney highlight for White was being able to be part of a show that has brought such happiness to so many people. "That made it worth it, every single time, taking people on the journey and knowing at the end they were going to be fulfilled in ways that they couldn't have possibly predicted," White says of his time with The Lion King. "As an actor, it was always wonderful throughout and to the end. It was incredible to be a part of the experience."