Just one bite of this mini pie, and all your dreams will come true! This cranberry apple pie inspired by The Evil Queen is wickedly delicious. Keep scrolling to learn how to make this adorably scary Poison Apple Pie recipe inspired by Snow White and the Seven Dwarfs.
Enjoy this deliciously amazing recipe from our friends at Disney Family!
Serves 6
Ingredients
1 can whole berry cranberries
1 apple, peeled and diced
1/4 cup water
3 tablespoons sugar
2 store-bought pie crusts
Large, round cookie cutter (3-4 inches)
Mini pie or muffin tins
Toothpick
1 tablespoon coconut, grapeseed, or olive oil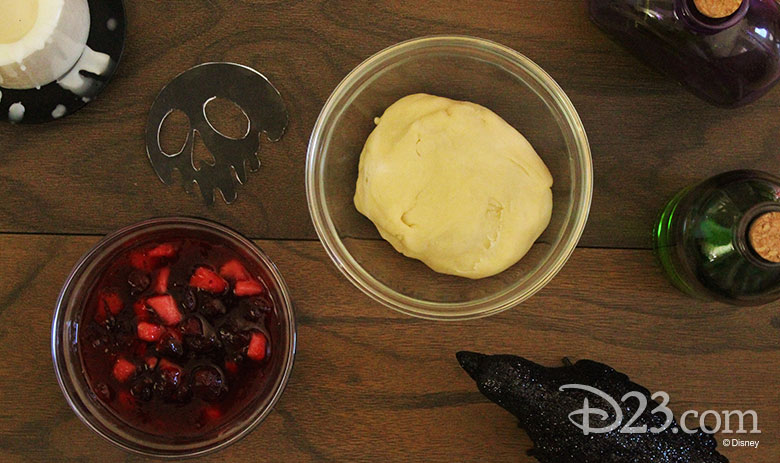 Directions
In a small saucepan, mix cranberries, apples, water, and sugar together.
Cook until slightly bubbling, stirring occasionally.
Allow to sit in the refrigerator to solidify for at least 4 hours.
Once your pie filling is chilled, preheat the oven to 350° F.
Use cookie cutters to cut into your pie crust, and line your baking tin with half.
Fill each pie crust with your cranberry apple pie filling.
Eyeball the poison apple design and use a toothpick to cut out the shape on your other pie crusts.
Place on top of each of your pies, and lightly brush with oil. Bake for 30 minutes. Serve and enjoy!