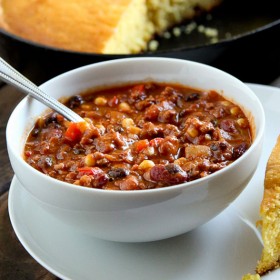 Walt's own recipe for this family favorite!
So wrap yourself up under your favorite blanket, slot in your favorite Disney movie and relax with the perfect comfort food—Walt style!
Ingredients
Chili
2 lbs. coarse ground beef
2 onions, sliced
2 cloves garlic
1⁄2 cup oil
1 cup chopped celery
1 tsp. chili powder (depending on taste)
1 tsp….
See more