By Beth Deitchman
Mica High School seems to have lost its luster. Its football team, the Mud Frogs, is on an extended losing streak, and the school's trophy case has been empty for as long as anyone can remember. Leo Borlock (Graham Verchere), the student at the center of Disney+'s Stargirl, has also lost his shine. Having moved to Mica, New Mexico, with his mother after his father's untimely passing, Leo has gone from an outgoing young boy with a penchant for quirky ties to a quiet teen who seems determined to fade into the landscape. Leo and Mica High are both in need of a little magic, and that comes unexpectedly in the form of Stargirl Caraway, a confident newcomer whose bold fashion and ukulele stylings instantly set her apart.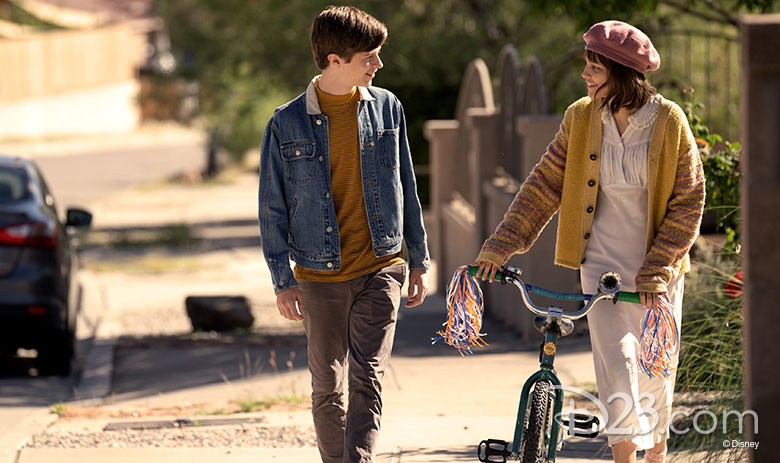 The title character is played by singer/songwriter Grace VanderWaal, who shot to fame on America's Got Talent at age 12 and who now makes her film debut in Stargirl, based on the bestselling novel by Jerry Spinelli. Julia Hart directs this offbeat, emotional coming-of-age story from a screenplay by Kristin Hahn and Hart & Jordan Horowitz. When it came to finding the enigmatic protagonist, the casting directors cast a wide net, looking at more than 1,000 young actors for the role. As VanderWaal recorded her first audition on an iPhone, with her parents serving as directors and camera operators, she had no idea that she was in the running for a Disney film. "I think I would have been much more nervous if I knew that," she shares, noting that her lack of acting experience also helped keep any self-imposed pressure at bay. But VanderWaal's connection to the character was apparent from that first instance, Hart emphasizes, recalling, "When I first saw [Grace's] audition, she was just Stargirl."
Music plays an important role in Stargirl, and the title character displays a keen understanding of music's power to connect from the moment she serenades Leo with a rendition of "Happy Birthday" that she plays on her ukulele. The movie features unique, modern arrangements of classic songs that include the Beach Boys' 1963 classic "Be True to Your School" and Big Star's 1972 release "Thirteen."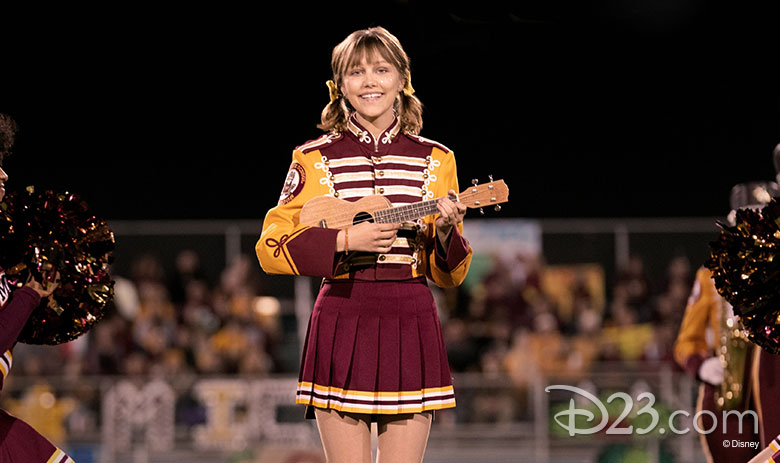 And while VanderWaal's musical talent was well known, Hart kept in mind that any actor cast as Leo would need to sing alongside Stargirl. During a pivotal casting session, the director asked Verchere to sing as part of his audition with VanderWaal, despite the fact that they had just met. "And boy can he sing," Hart emphasizes, revealing that this moment provided clarity that Verchere was the only choice for the role. "He simultaneously was charmingly terrified to sing in front of her, but did it and did it well," she shares. "That's Leo."
VanderWaal remembers the awkwardness of that first meeting, and believes it's a testament to Hart's talent as a director that she saw such inherent chemistry between Verchere and herself. "We were both young and much more awkward I feel like than [we are] now," VanderWaal says, and, in fact, she now points to the scene in which Leo and Stargirl sing together as one of her favorites in the final film. "It was further down the line [in the production], where I feel like I was more comfortable being on camera and being with [Verchere] on camera, and I feel like [he was] getting more comfortable, as well," she explains, adding, "When I watch, I'm like, 'oh, that's when we were starting to get the hang of it.'"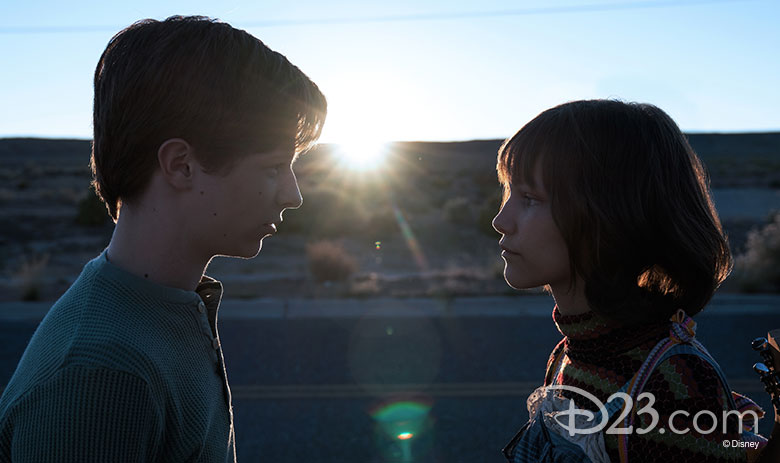 Stargirl filmed on location in Albuquerque, New Mexico, in fall 2018, and the stunning vistas you'll see in the film were done without special effects. "When you see those absolutely gorgeous shots and gorgeous views, that's just what it looks like there," Verchere says. "Every night it would just be incredible. It would always be better than the night before."
"It wasn't like other film sets," Hart emphasizes. "It was just so fun and happy and positive. Our crew was incredible. Everyone—not just the actors, but the people on the crew—had such a great relationship with the young actors." Rounding out the Stargirl cast are Karan Brar as Leo's best friend, Kevin Quinlant; Maximiliano Hernandez as teacher and faculty advisor Mr. Robineau; Darby Stanchfield as Leo's mother, Gloria Borlock; and Giancarlo Esposito as paleontologist Archie Brubaker. The film also features infectious musical numbers crafted by Mandy Moore, the acclaimed choreographer of La La Land, as well as an Emmy® winner for ABC's Dancing with the Stars.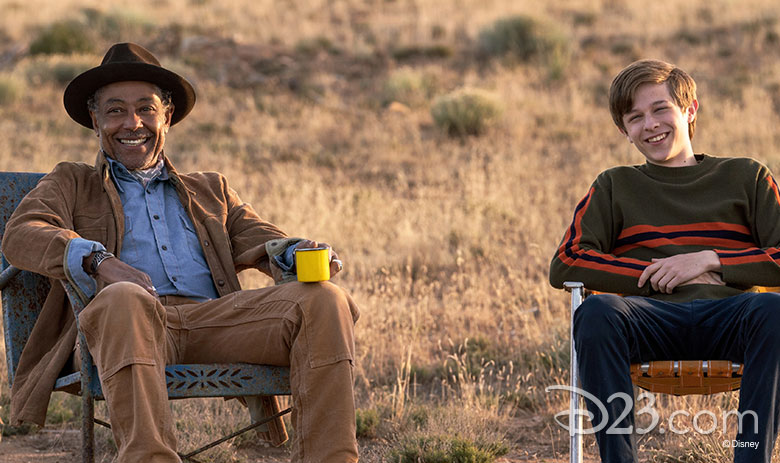 It's the film's celebration of individuality, and how it presents the struggle that so many kids and even adults face, that of balancing the desire to fit in with staying true to oneself, that hits closest to home for its two leads. "That's absolutely something that I have dealt with myself in my own life," Verchere shares, pointing to school situations where "it feels like you can't really be your true authentic self, with all of your little weird parts and quirks and everything."
"I wish there was a more uncomfortable word than 'uncomfortable,'" says VanderWaal, acknowledging that she was frequently her own worst critic—or as she puts it, "bully"—in high school. "I would just feel so uncomfortable in my own skin and just feel like a million people were staring right at me—when no one was probably looking at me," she admits. VanderWaal can point to "many more similarities" than differences between Stargirl and herself, yet she still found the character challenging to play because she's so much more confident "in every single bit of herself."
"I think I'm still going on my Stargirl journey right now," she says with a laugh. And for the rest of us? Our Stargirl journey begins March 13, when the film debuts on Disney+. Be sure to check it out.
Want more Disney+ news? Click here to stay up-to-date with what's streaming.