By Jim Fanning
We're headin' for the Laughing Place—and it's a fun-filled voyage culminating with a "mighty satisfactual" splash! Disneyland® Park guests have thrilled to Splash Mountain ever since its July 17, 1989 debut. To celebrate 30 years of thrills and laughter, take the plunge with five splashy facts about this wild and wet Critter Country adventure.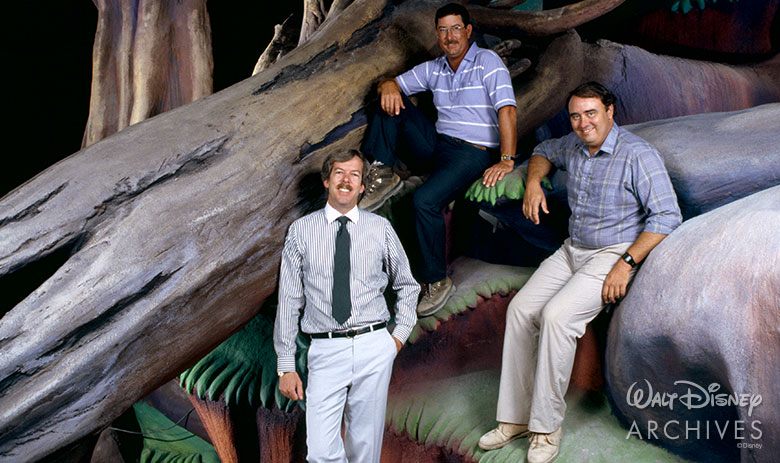 1. The idea for Splash Mountain was born on a Southern California freeway
Imagineer and Disney Legend Tony Baxter (seen above with designer John Stone, center, and producer Bruce Gordon, right) developed the Splash Mountain concept in 1983 during his daily commute in rush hour traffic on the Santa Ana freeway. As he pondered park priorities, including the need for a new attraction featuring beloved Disney characters and the desire to create a log flume ride, Tony came up with the idea for a "hare-raising" flume ride.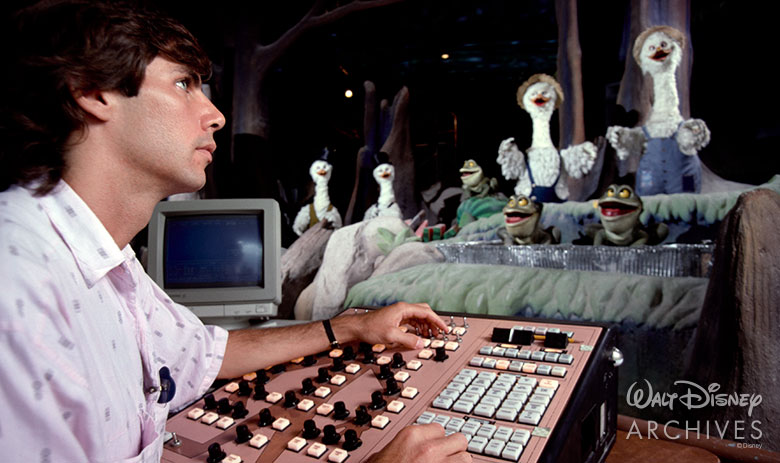 2. Much of the critter cast came from another Disneyland attraction
Imagineer and Disney Legend Marc Davis designed many of the Splash Mountain Audio-Animatronics® figures, albeit for America Sings, a Tomorrowland attraction from 1974 through 1988. The America Sings figures (some of which are seen above being programmed by Imagineer Dave Feiten) were renovated for Splash Mountain, along with new Audio-Animatronics® figures of Brer Bear, Brer Fox, and Brer Rabbit, making a total of 103 colorful critters.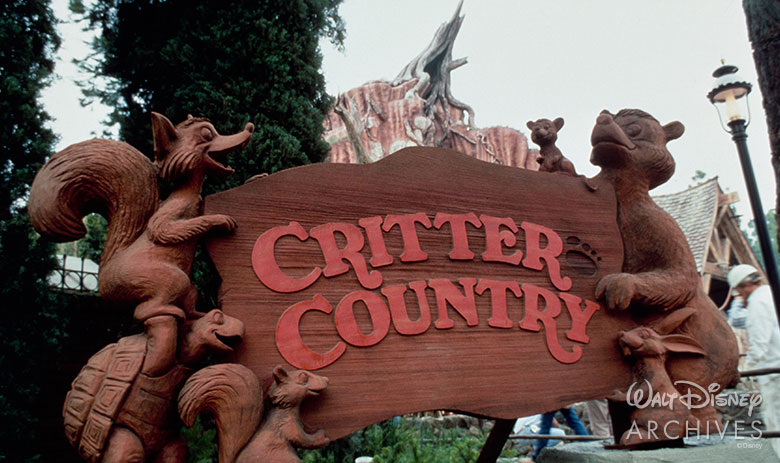 3. An entire Disneyland realm was renamed to welcome Splash Mountain
Splash Mountain's bucolic bayous and backwood swamps are populated by such a variety of frogs, alligators, possums, vultures, and other animals that Bear Country, the Disneyland realm that opened in 1972, was rechristened Critter Country. "I'm impressed with how beautifully Splash Mountain fit in the area," said Baxter. "In reality, it is a five-story building, but as you walk by, it just looks like part of the landscape."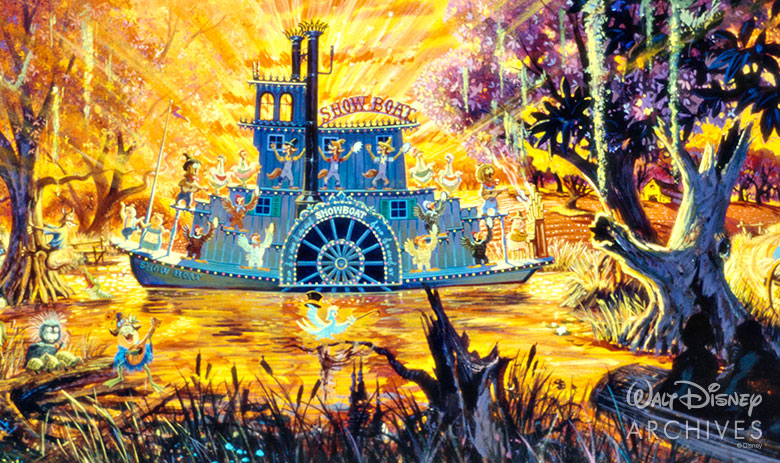 4. The grand finale gives guests a satisfactual surprise
Splash Mountain guests eagerly anticipate the exhilaration of the final drop, but there's more to come after the celebrated splash, for the log vehicles glide back into the show for the grand finale. Here, 22 Audio-Animatronics® characters celebrate aboard the Zip-a-Dee Lady (seen above in concept art by Disney Legend Collin Campbell).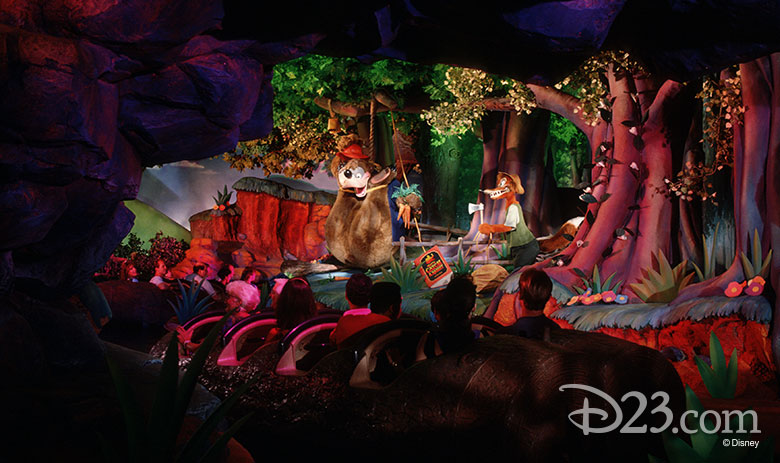 5. 30 years ago, Splash Mountain became part of the most famous theme park mountain range anywhere
Upon its debut on July 17, 1989, Splash Mountain joined the park's "Mountain Range of Thrill Rides," including Matterhorn Bobsleds, Space Mountain, and Big Thunder Mountain Railroad. Towering 87 feet above Critter Country, the attraction features five drops, including the famed final plunge that's more than 52 feet at a 45-degree angle. The thrilling attraction made such a, well, splash that it opened at both Magic Kingdom® Park at Walt Disney World® Resort and Tokyo Disneyland® Park in 1992.