Michael Graves, a groundbreaking designer and architect who designed several iconic buildings for The Walt Disney Company, passed away on March 12. He was 80.
Graves was born in Indianapolis in 1934 and received his architectural training at the University of Cincinnati and Harvard University. He started his own practice in 1964 and taught at Princeton's School of Architecture for more than 40 years. He was:
a world-famous architect known for redefining modernism
. . . during the 1970s and for designing buildings that made bold references to classical architecture.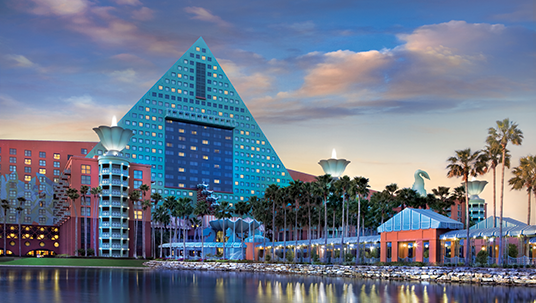 For Disney, Graves designed the Company's Team Disney Building in Burbank, California—its corporate headquarters—the Dolphin and Swan Hotels at Walt Disney World Resort, and the Hotel New York at Disneyland Paris.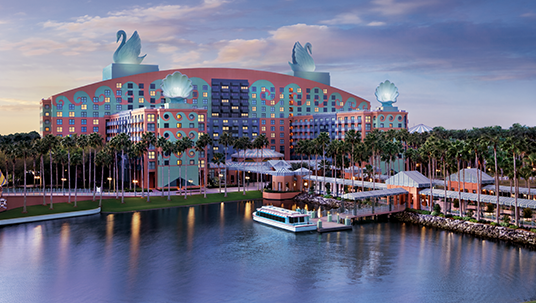 To design the iconic Dolphin and Swan hotels, Graves once said he had to design something that would attract "the serious conventioneer, as well as the 8-year-old." His designs for the two iconic hotels earned him an Award of Merit from the New Jersey Society of Architects in 1990.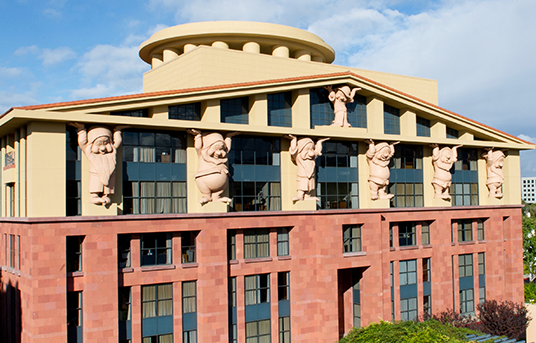 The Company's Team Disney Building is known for its seven 19-foot-tall dwarfs that appear to support the building's pediment. "I wanted to design a corporate office for a serious company engaged in entertainment," he once said.
Graves received many honors in his lifetime, including National Medal of Arts, which was given to him by President Clinton in 1999.