By Karina Schink
We're still reeling from the incredible performances at last weekend's 2018 Radio Disney Music Awards (RDMA). Here's a look back at some of the night's most thrilling numbers and an overview of who went home with an ARDY!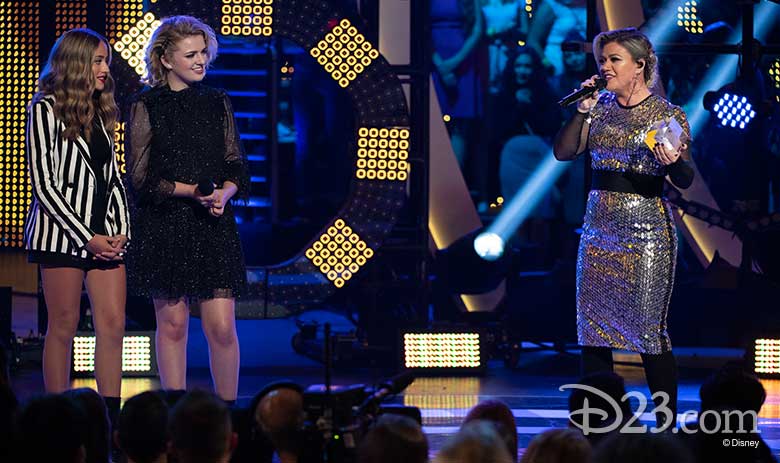 Kelly Clarkson
Kelly Clarkson walked away with the RDMA "Icon" Award (presented by none other than this year's American Idol winner Maddie Poppe—we're going full circle here, folks) and true to her nature, she dedicated it to one special group, saying, "It really does come all down to the fans."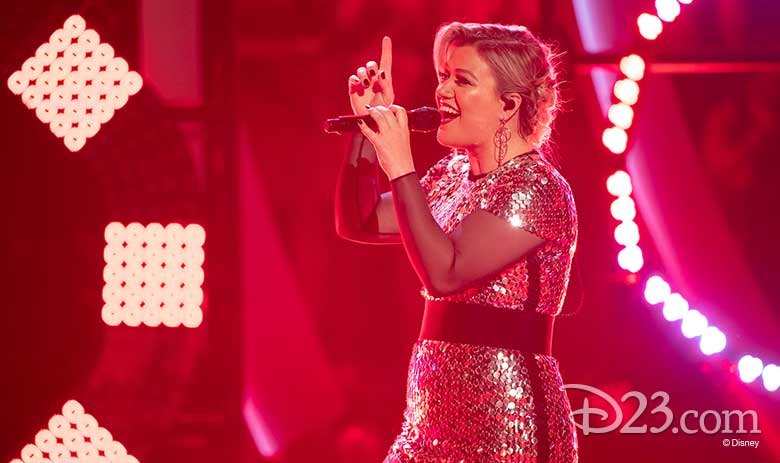 Clarkson also performed, in quite the show-stopping number, a medley of her hits including "My Life Would Suck Without You," "Since U Been Gone," "Miss Independent," "Stronger (What Doesn't Kill You)," and "Heat." Our feet were tapping and we danced along throughout her powerful performance.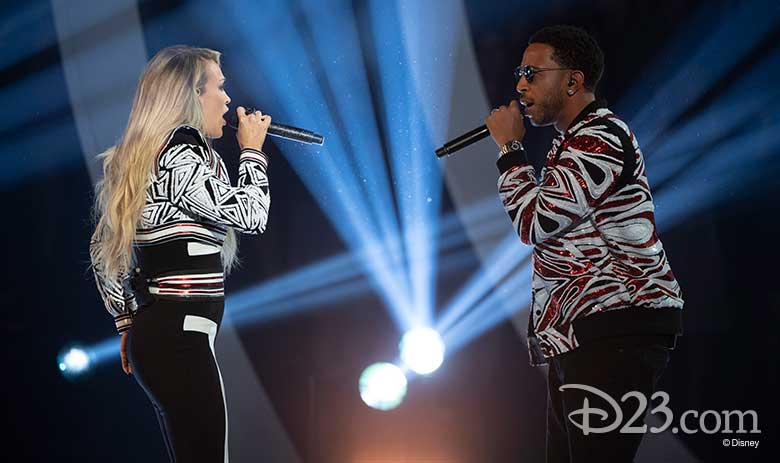 Carrie Underwood
Carrie Underwood and Ludacris performed—for the first time ever live—their hit single "The Champion," accompanied by the West Los Angeles Children's Choir, clad in all white, emerging from the audience to join them on stage.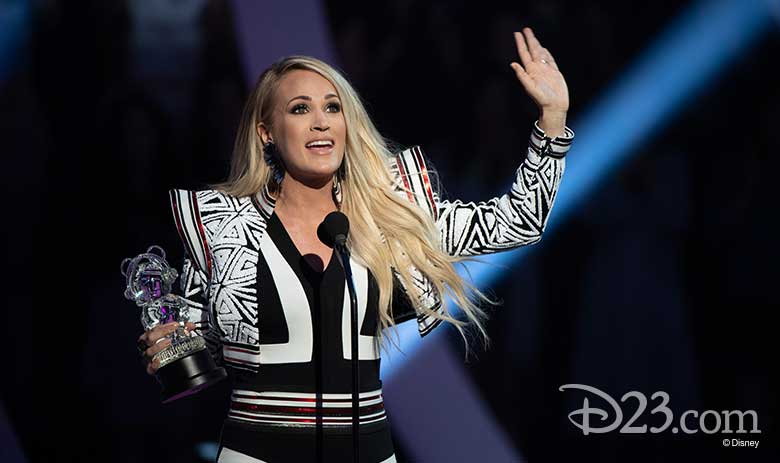 Right after her performance, Underwood was presented with the "Hero" Award by former American Idol judge Randy Jackson. "This is truly an honor, we've all been blessed with gifts that we can use to make the world a better place," Underwood said.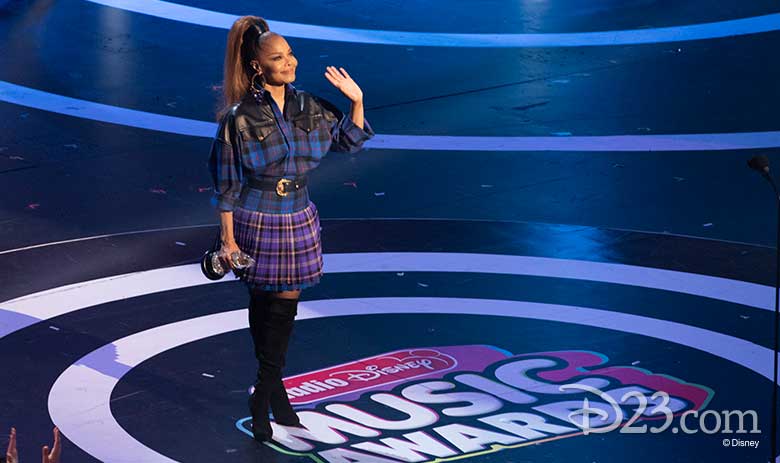 Janet Jackson
Janet Jackson received the first ever "Impact" Award, which henceforth will be known as the "Janet Jackson Impact Award." After a video highlighting her many areas of influence including music, fashion, and dance, Jackson was awarded her special ARDY and movingly spoke about the impact that can come from simple acts such as "a smile, a handshake, a hug."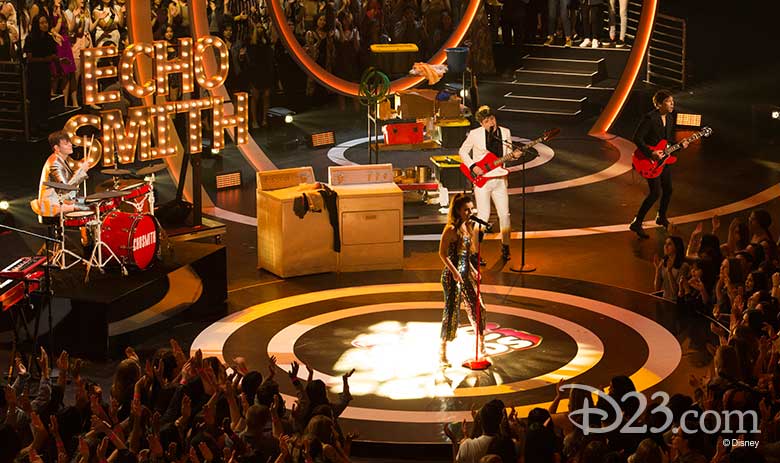 Echosmith
The sibling trio brought a medley of their songs "Over My Head" and "Cool Kids" to the RDMA for a colorful performance that transformed the theater from a red glow to an icy blue, with a balloon drop that invited the "cool kids" in the audience to join in the fun.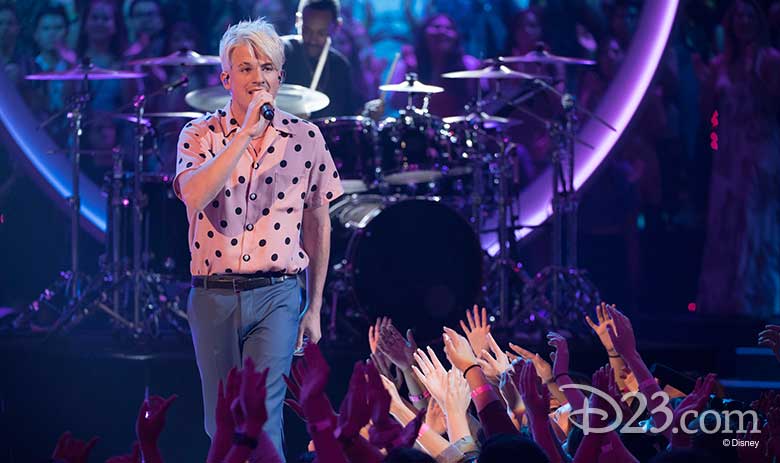 Charlie Puth
Charlie Puth took the stage Friday to sing his new song "The Way I Am." He didn't just leave it up to the crowd to move along to his music—as Puth and his guitarist danced on stage they seemed to be having the time of their lives at the RDMA. And we certainly were, too, as we watched them!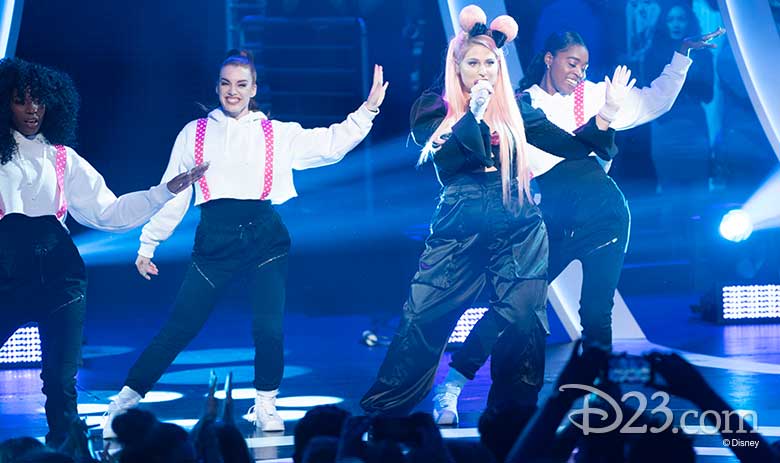 Meghan Trainor
With a hairdo that would make Minnie Mouse very proud, Meghan Trainor belted out a medley of her hits including "Let You Be Right," "All About That Bass," "Can't Dance," "Me Too," and "No Excuses." With colorful lights in the background and a beat that kept the audience on their toes, it's no surprise that we clapped along and bounced to the music throughout her performance.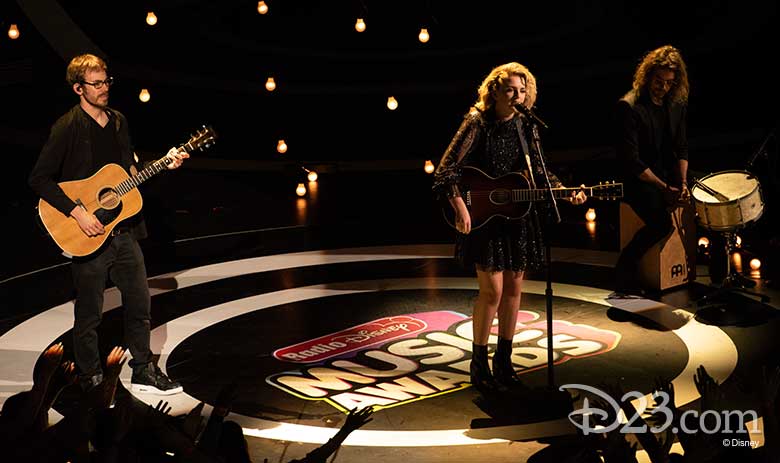 Maddie Poppe
In addition to presenting the "Icon" Award to Kelly Clarkson, American Idol winner Maddie Poppe also sang her single "Going Going Gone" accompanied only by two guitars and a drum, leaving her voice to really shine through (it is award-winning, after all). "Going Going Gone" is Poppe's first original song following her Idol win and it's already a hit!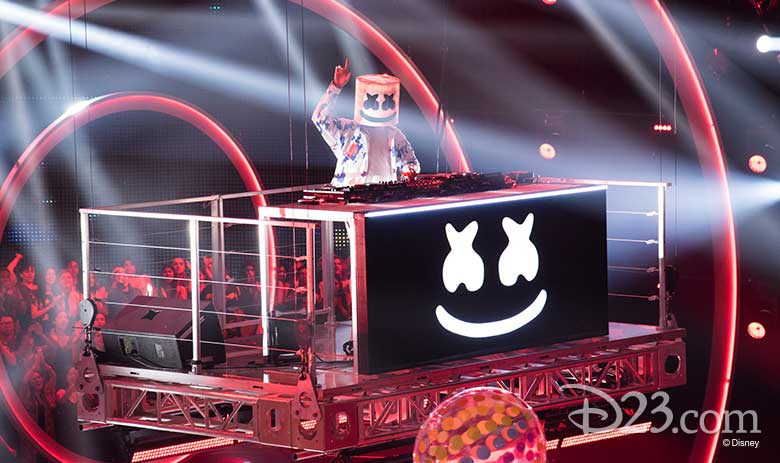 Marshmello
As the ARDYs floating above the audience changed to match Marshmello's famous mask, the DJ descended from the ceiling to perform three of his hits. As the audience bounced beach balls and pool floaties (including, but definitely not limited to, a pineapple!), he performed his songs "Alone," "FRIENDS" (featuring Ann-Marie), and "Silence" (featuring Khalid).
This wasn't Marshmello's only musical moment at the 2018 RDMA. Before the show started, he debuted in a special music video for his hit "Fly" featuring none other than our favorite ducks from DuckTales! Together they went on a galactic adventure after their spaceship crashed on a strange and mysterious "Marshmello" planet.
In addition to all of these these magically musical moments, many artists also headed home from the RDMA with an ARDY in tow. Check out the winners in each category below:
"You Know You Love Them—Best Duo/Group (Presented By KRAFT® Macaroni and Cheese Shapes)"
BTS
"The One—Best Artist"
Shawn Mendes
"The Bestest—Song of the Year"
"Havana"—Camila Cabello
"XOXO—Best Crush Song"
"Perfect"—Ed Sheeran
"#SQUADGOALS—Fiercest Fans"
BTS Army—BTS
"The Buzz—Breakout Artist of the Year"
Camila Cabello
"The Freshest—Best New Artist"
Bebe Rexha
"So Happy—Best Song that Makes You Smile"
"DNA"—BTS
"Doubletap—Favorite Social Music Artist"
Max & Harvey
"Stuck in Our Heads—Best Song To Lip Sync To"
"New Rules"—Dua Lipa
"When The Beat Drops!—Best Dance Track"
"Mic Drop (Steve Aoki Remix)"—BTS
"Play It Again!—Radio Disney Country Favorite Song"
"Meant To Be"—Bebe Rexha & Florida Georgia Line
"The Bestest!—Radio Disney Country Favorite Artist"
Kelsea Ballerini
"The Freshest!—Radio Disney Country Best New Artist"
Carly Pearce
"Mashup!—Best Collaboration"
"It Ain't Me"—Kygo & Selena Gomez