By James Frye
Olaf goes from snowman to showman in his unique "retelling" of five favorite Disney animated tales in the brand-new Olaf Presents, a series of shorts from Walt Disney Animation Studios premiering today on Disney+ (it's Disney+ Day!). In the new shorts, the diminutive frosty fellow takes on roles from The Little Mermaid, The Lion King, Aladdin, Tangled, and Moana. And returning as the voice of Olaf, which started in 2013 with Frozen up through the 2021 Emmy®-nominated short Once Upon a Snowman, is Josh Gad. In this Q&A, Gad tells us about the new series, his comedy idol, and what was his dream come true.
D23: What was your favorite part about getting to retell these iconic Disney Animation stories with Olaf?
JOSH GAD (JG): Revisiting moments from all of the films was a joy, but specifically the movies I grew up with. So, I was at that perfect age during the second golden age of Disney Animation. I remember seeing The Little Mermaid in the theatre and being, like, what is this? It feels like a Broadway show on screen. It was like the first time I can remember applauding in a theatre, after the songs were done. Getting to go back and specifically revisit those films was a dream come true.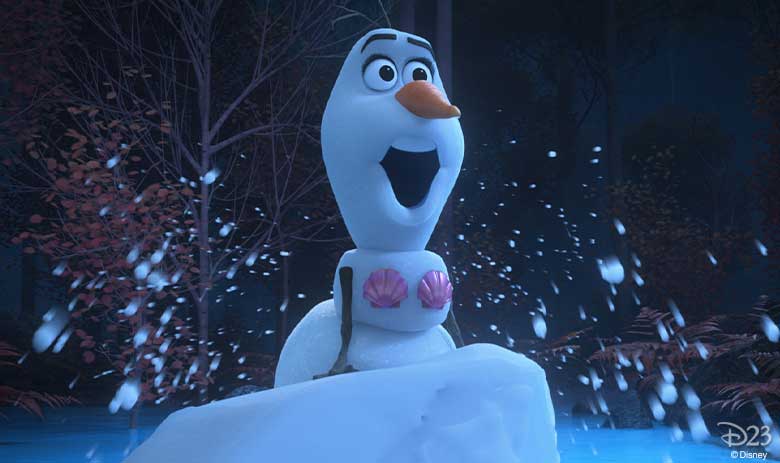 D23: Do you have any specific memories that stand out from the production of these shorts?
JG: Yes, getting to play in the footsteps of my idol, Robin Williams, in the world of Aladdin was sort of like a pinch myself, very emotional experience, for me.
D23: What made you want to return to Olaf?
JG: I loved getting to find new wrinkles in this character who is so full of imagination, full of innocence and naivete, and he approaches everything with a glass-is-half-full mentality. But on top of that, juxtaposing it with the joy of getting to sort of send up if you will, some of my favorite films. That was the real privilege and fun and thrill for me.
D23: What have you loved about playing this character for nearly 10 years?
JG: He's innocent and has so many questions. And then in Frozen 2, he's sort of an adolescent, and he starts to go through this existential kind of crisis. And I think in each of the shorts—and along the way—there's this subtle growth happening in him that I think is important to keeping him interesting and dynamic, so that it never feels like you're just seeing him do the same thing again and again. That there are new wrinkles.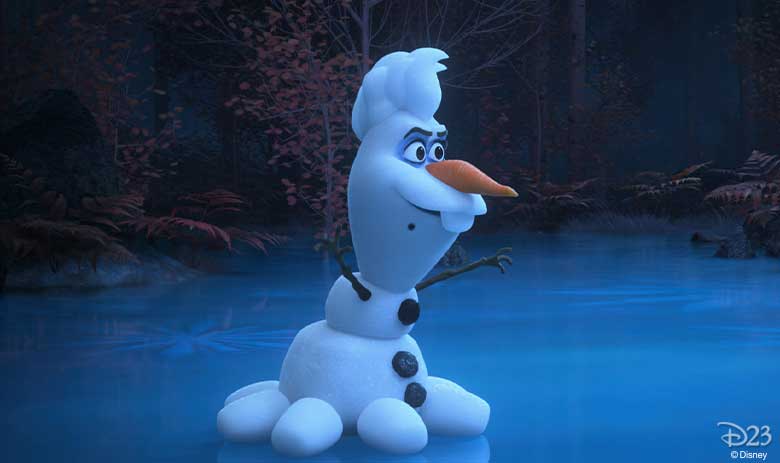 D23: Would you return to voice more Olaf?
JG: As long as we have opportunities for original developmental elements to bring him, then I think the sky's the limit with him… Not that anyone wants to see Olaf as an old, angry man.
D23: If you had the chance to meet Olaf in the real world, what would you say to him?
JG: I'd ask him to lend me some cash and then tell him to find his own voice and stop following me around.