For 30 years, Disneyland Paris has been the premiere European destination for magical moments and making magnificent memories. From Disneyland Park to Walt Disney Studios Park and, of course, Disney Village – this resort has continued to provide incredible attractions and entertainment for guests near and far. How much do you remember about the many aspects of Disneyland Paris? In honor of the Park's milestone 30th anniversary, challenge yourself with this new trivia quiz and find out how much you know about Disneyland Paris!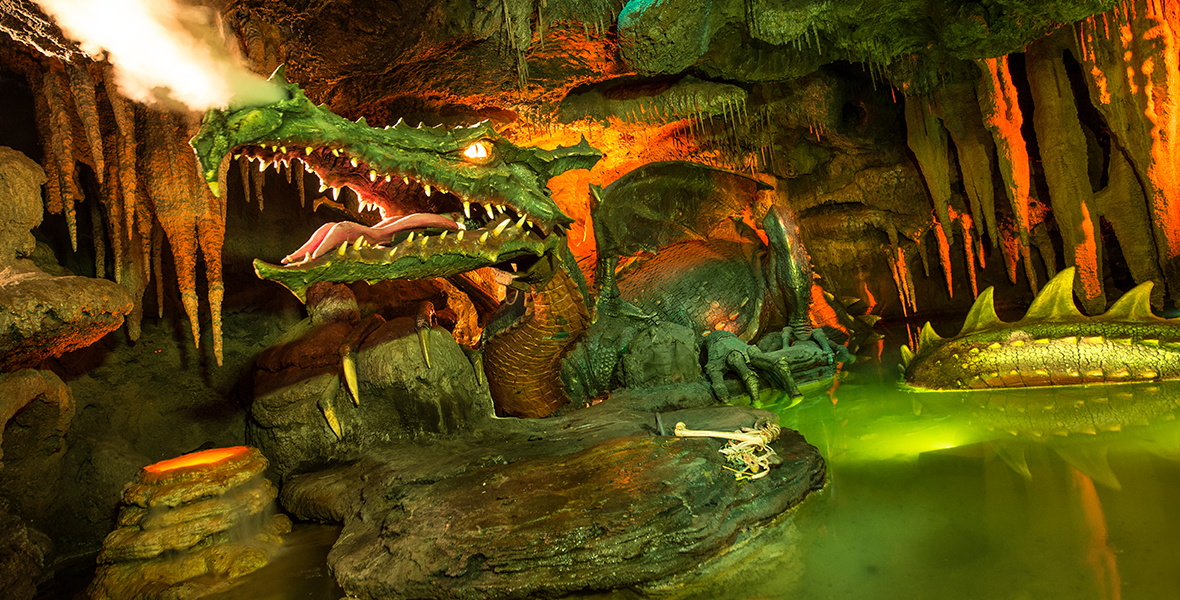 1. The Disneyland Paris Resort hosts several specialty themed hotels, and the newest addition is Disney's Hotel New York – The Art of Marvel. One of the hotel's signature dining locations, Manhattan Restaurant, boasts a breathtaking chandelier inspired by which location from the Marvel Cinematic Universe?
A. Sokovia
B. Wakanda
C. Asgard
D. Avengers Tower
2. One special addition to Disneyland Paris is Discoveryland, a spectacular reimagining of the classic land of tomorrow, given a timeless makeover using fantasy elements from the steam age. Which classic literary figure inspired many design elements of Discoveryland, along with select specialty attractions and experiences?
A. Ray Bradbury
B. H.G. Wells
C. George Orwell
D. Jules Verne
3. Making its Disney Parks debut at the Walt Disney Studios Park, Ratatouille: L'Aventure Totalement Toquée de Remy takes you on a delectable adventure through the kitchen of Gusteau's famous restaurant with Remy the Rat, ending within Bistrot Chez Rémy, a traditional Parisian eatery with a rat's eye view. When did the attraction first open at the Walt Disney Studios Park?
A. 2013
B. 2015
C. 2014
D. 2016
4. In Disneyland Paris, this "chilling chateau" is known as Phantom Manor, and it tells the tragic story of the Ravenswood family, including the infamous bride-to-never-be Melanie Ravenswood. What is the name of the creepy cemetery that rests next to the Phantom Manor?
A. Thunder Mesa Graveyard
B. Boot Hill
C. Thunder Memorial
D. McBrogue Mortuary
5. The Walt Disney Studios Park lets you enter the worlds of your favorite Disney movies, with new lands inspired by Disney's Frozen and the Marvel Cinematic Universe coming soon! What landmark acts as a symbol for the Walt Disney Studios Park?
A. Arc de Mouse
B. Earffel Tower
C. Chez Marianne
D. Studio Theater
6. The Walt Disney Studios Park is also divided into several distinct areas, inspired by the glamorous Hollywood productions that take place on studio lots and soundstages. Which of these is not a current studio lot that calls the Walt Disney Studios home?
A. Worlds of Pixar
B. Toon Studio
C. Front Lot
D. Hollywood Backlot
7. At Adventure Isle, guests can visit La Cabane des Robinson, the Pirate Galleon and Pirates' Beach. A special song from a classic Disney film is featured on Adventure Isle, alongside songs from classic Disney animated films. What is the song and which film is it from?
A. "Jolly Holiday" – Mary Poppins
B. "A Whale of a Tale" – 20,000 Leagues Under the Sea
C. "The Bare Necessities" – The Jungle Book
D. "Professional Pirate" – Muppet Treasure Island
8. When Space Mountain first opened at Disneyland Paris in 1995, which world-famous celebrity performed at its grand unveiling ceremony?
A. Michael Jackson
B. Mariah Carey
C. Elton John
D. Madonna
9. To bring the greatest level of authenticity to its creation and theme, which Disneyland Paris attraction was partially constructed with tools from the 1800s?
A. Phantom Manor
B. Big Thunder Mountain
C. Space Mountain
D. Pirates of the Caribbean
Correct Answers:
C, Asgard
D, Jules Verne
C, 2014
B, Boot. Hill
B, Earffel Tower
D, Hollywood Backlot
B, "A Whale of a Tale" – 20,000 Leagues Under the Sea
C, Elton John
B, Big Thunder Mountain
If you got…
0-2/10:
Aller à la bibliothèque! You have some studying to do, but you will be a Disney trivia wizard in no time. Take a grand tour around D23.com to learn some interesting facts about Disneyland Paris!
3-5/10:
You know a lot about Disneyland Paris, but you're a bit stuck in Alice's Curious Labyrinth. Find your way and there will always be more to learn! Be sure to stay tuned to D23.com for the latest and greatest news from Disneyland Paris!
6-7/10:
Nage droit devant toi – "just keep swimming!" It's clear you love Disneyland Paris! You've probably visited once or twice but could pick up more fun facts to really go the distance on your next quiz.
8/10:
You dreamed big and shined bright on this quiz! You really know your Disneyland Paris trivia and, with a little help from D23.com, you'll be sure to ace your next challenge.
9/9:
C'est magnifique! Disneyland Paris is your second home and you know it from the top of Le Château to the bottom of the dragon's lair. Amazing job!
Stay tuned to D23.com for more news on Disney Parks across the globe. Join in on the fun now by joining D23! The 2022 D23 Gold Member Collector Set is included as part of any 2022 D23 Gold membership.