By Karina Schink
Are you ready to take your love for Disney Parks to the next level? We love exploring the happiest and most magical places on earth and discovering new details, but there's another way to make your way through the park. The Play Disney Parks mobile app (which you can download to play at both Disneyland and Walt Disney World) is the latest way to experience the parks in a totally new way! Here are our some of our favorite things to look out for when using the Play Disney Parks app at the Disneyland and Walt Disney World Resorts: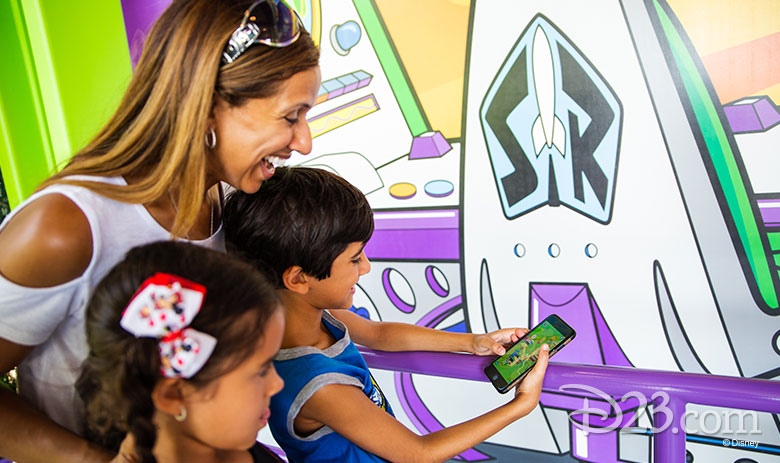 In-Queue Games
We know that sometimes you find yourself waiting in line during a visit to a Disney park, and in addition to the surprises and details that are part of any queue, Play Disney Parks features games that you can only access while you're in line to enjoy some of your favorite attractions! Be sure to pay attention to your surroundings; you may even see a bit of special pixie dust in your queue!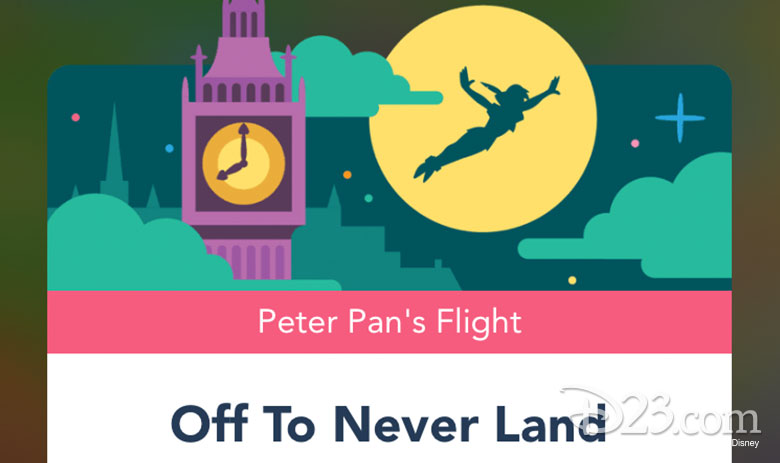 Peter Pan's Flight—"Off to Never Land"
For this game, you need at least two players to play along with Tinker Bell as you share your happy thoughts with a series of questions, stories, and jokes!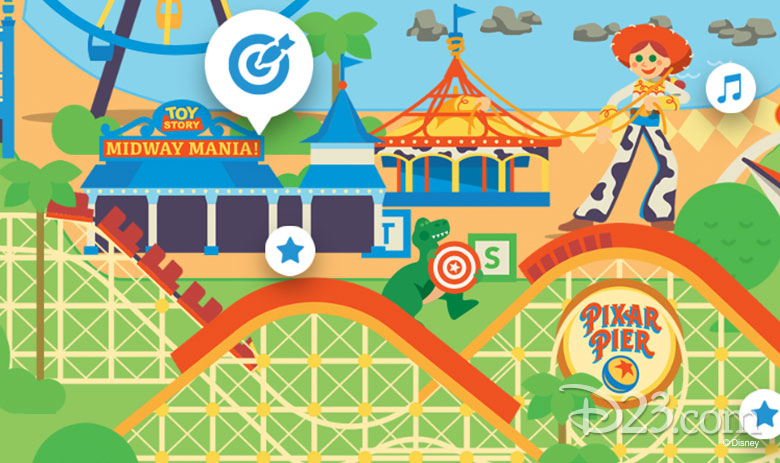 Toy Story Mania! at Disney's Hollywood Studios and Toy Story Midway Mania! at Disney's California Adventure—"Playset Party"
Grab a friend or four as you stand in line for this fan-favorite attraction and you can help some of your favorite pals (or should we say pardners?) assemble the Toy Story Midway Mania! Playset.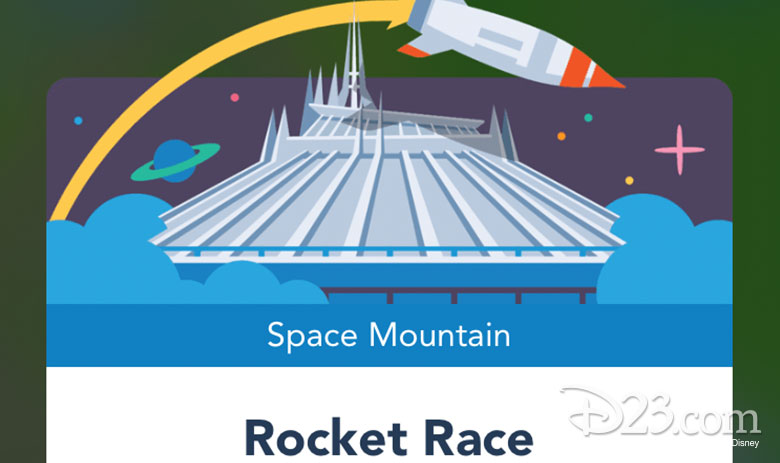 Space Mountain—"Rocket Race"
As you get ready to blast off, join your friends in special training missions. This game needs at least two space cadets and can include up to five. It's the perfect way to prepare for your intergalactic adventure.
Location-Specific Experiences
While some games are designed for families and friends to enjoy while waiting to hop on favorite attractions, other experiences are available at specific locations around the parks and can also be enjoyed from home. Here are a couple of our favorite special spots to play!
Walt Disney World Resort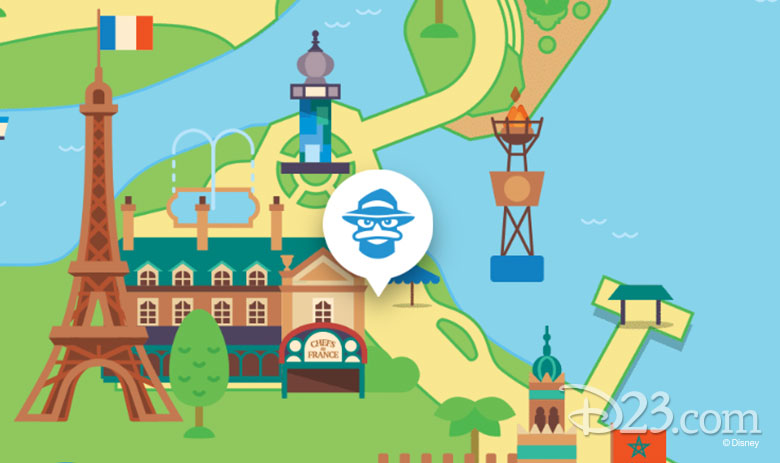 Epcot—Agent P's World Showcase Adventure
While you're in Epcot, go on a world adventure with Agent P, trekking across the UK, France, Japan, Germany, China, and Mexico. Here you can test your secret agent skills by thwarting Dr. Doofenshmirtz as you travel around the world.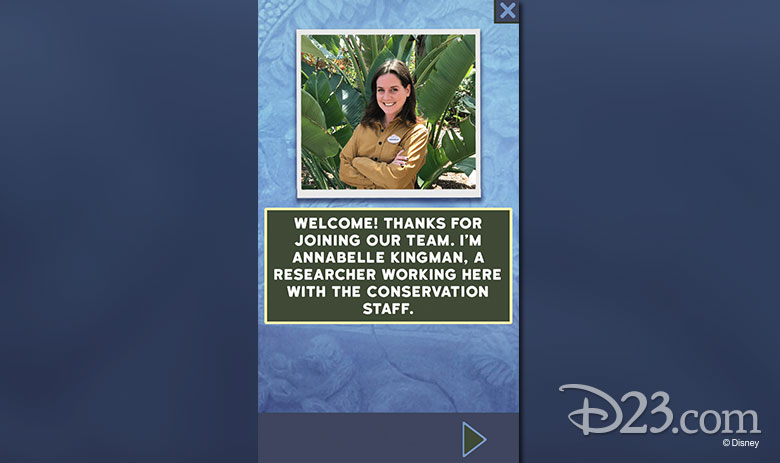 Disney's Animal Kingdom—Maharajah Jungle Trek
This wild game can be played solo or with up to five people. Join the Disney Conservation Fund in becoming a conservation hero as you discover inspiring wildlife efforts in Disney's Animal Kingdom.
Music
The app also allows you to enjoy the songs of Disney with specially curated playlists for all of your favorite spots in the parks. By accessing Apple Music from within the app, users can tap into a curated audio experience featuring official playlists inspired by beloved theme park lands, attractions and characters – and some favorite memories too. From "Happily Ever After" to "Tomorrowland" to "Epcot Future World," there's always a playlist ready to create magically musical moments – whether in the parks, or at home!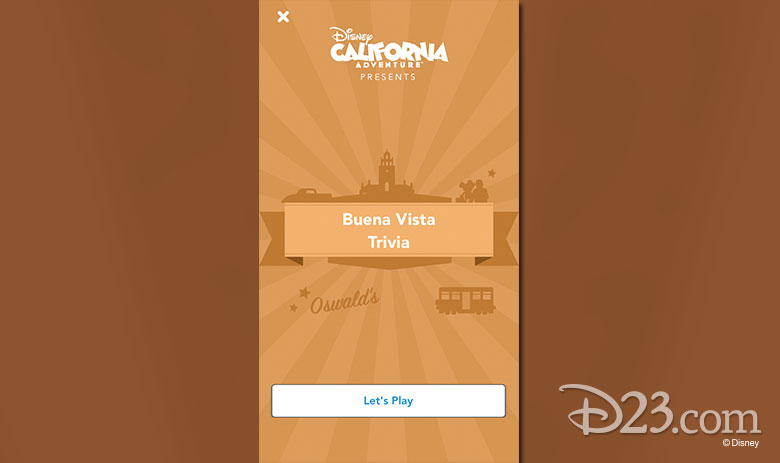 Trivia
We know you're all Disney trivia aficionados, and while you're walking around the park, you can play variously themed trivia games to boost your already estimable Disney knowledge!  The trivia is themed around your favorite regions in the parks, no matter where you are! So, whether you're waiting in line or waiting for a friend—or waiting with a friend—there's always a game for you to play. You can even sharpen your Disney trivia skills from home!