By Courtney Potter
Get a Good Night's Sleep with Sox Sleep Sounds
What's that? You're looking to get some restorative, quality sleep but need some assistance to fall into that gentle slumber? Maybe in the form of an adorable feline robot? Look no further than Pixar's official YouTube channel, where you can access the new Sox White Noise Machine—featuring the fan-favorite character from Disney and Pixar's Lightyear!
After your nap, don't forget to add Lightyear to your movie collection on Blu-ray and Digital! The animated sci-fi action-adventure is the definitive origin story of Buzz Lightyear (voiced by Chris Evans), the hero who inspired the toy. The film follows the legendary Space Ranger on an intergalactic adventure alongside three ambitious recruits—Izzy Hawthorne (voiced by Keke Palmer), Mo Morrison (voiced by Taika Waititi), and Darby Steel (voiced by Dale Soules)—and his robot companion Sox (voiced by Peter Sohn). As this motley crew embarks on their toughest mission yet, they must learn to collaborate to escape the evil Zurg (voiced by James Brolin) and his dutiful robot army.
Wanna find out more? Check out Disney Movie Insiders for further information!

5 Fantastic Things to Watch This Weekend Presented by State Farm®
Can you believe it? We're knocking on the door of October—which means we can officially break out the candy corn and pumpkin-scented candles. (Admittedly, we've been enjoying both for weeks now.) As for what to watch this weekend from around the worlds of Disney… there's the premiere of Huluween Dragstravaganzaon Hulu; a spellbinding new episode of The Villains of Valley View on Disney Channel; and so much more!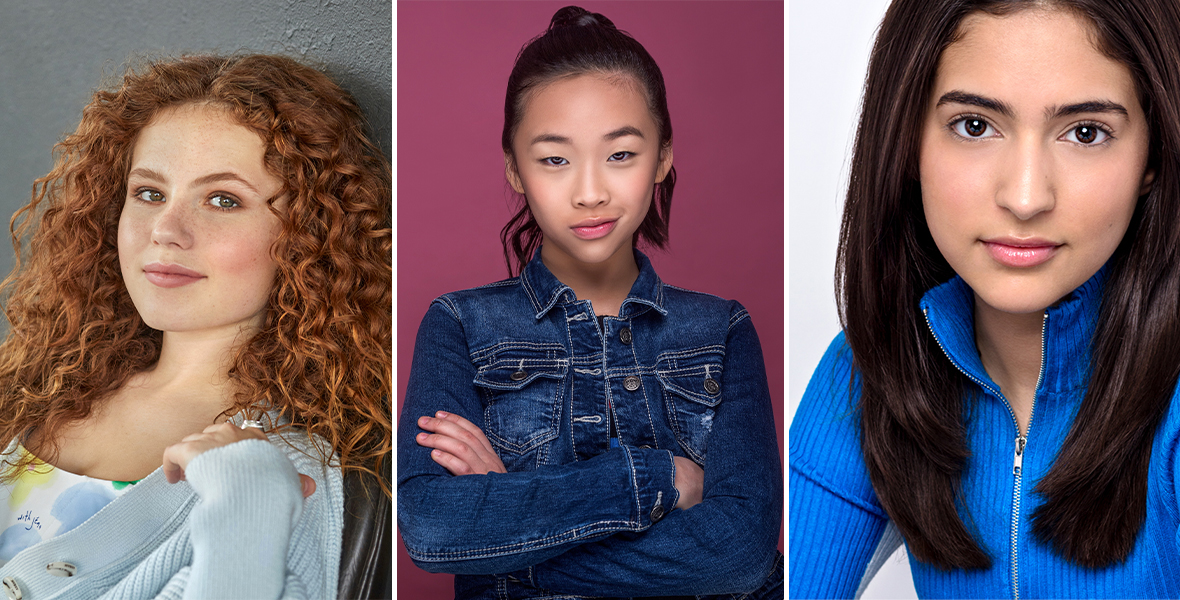 Disney Branded Television Orders Original Movie The Slumber Party
Earlier this week, Disney Branded Television announced it has ordered the Disney Original Movie The Slumber Party, based on the well-known teen novel The Sleepover by Jen Malone, from Imagine Kids+Family. Additionally, Disney announced the stars of the upcoming movie.
The Original Movie will star Darby Camp as Megan, Emmy Liu-Wang as Paige, Valentina Herrera as Anna Maria, and Dallas Liu as Mikey—along with newcomers Alex Cooper Cohen as Veronica and Ramon Rodriguez as Jake.
The Slumber Party follows the hilarious aftermath of a sleepover birthday party hypnotism gone wrong as best friends Megan and Paige, along with soon-to-be stepsister Veronica, wake up with absolutely no memory of the night before. Now they must retrace their steps to find missing birthday girl Anna Maria… and explain why there's a flock of baby ducks in the bathtub; what happened to Megan's left eyebrow; and why she's wearing unattainable hottie Jake Ramirez's signature black hoodie!
Production on the adventure-filled comedy began September 27 in Atlanta; stay tuned for more information on this sure-to-be-raucous romp as it becomes available.
Form a Calming Circle with Stars of Disney+'s Hocus Pocus 2
They're just about ready to put a spell on you with the all-new sequel to the Halloween classic, and they gathered in New York City to skele-brate! See the stars of Hocus Pocus 2—Disney Legend Bette Midler, Sarah Jessica Parker, and Kathy Najimy—as well as director Anne Fletcher, executive producer Adam Shankman, and more on the red carpet at the film's recent premiere by clicking here.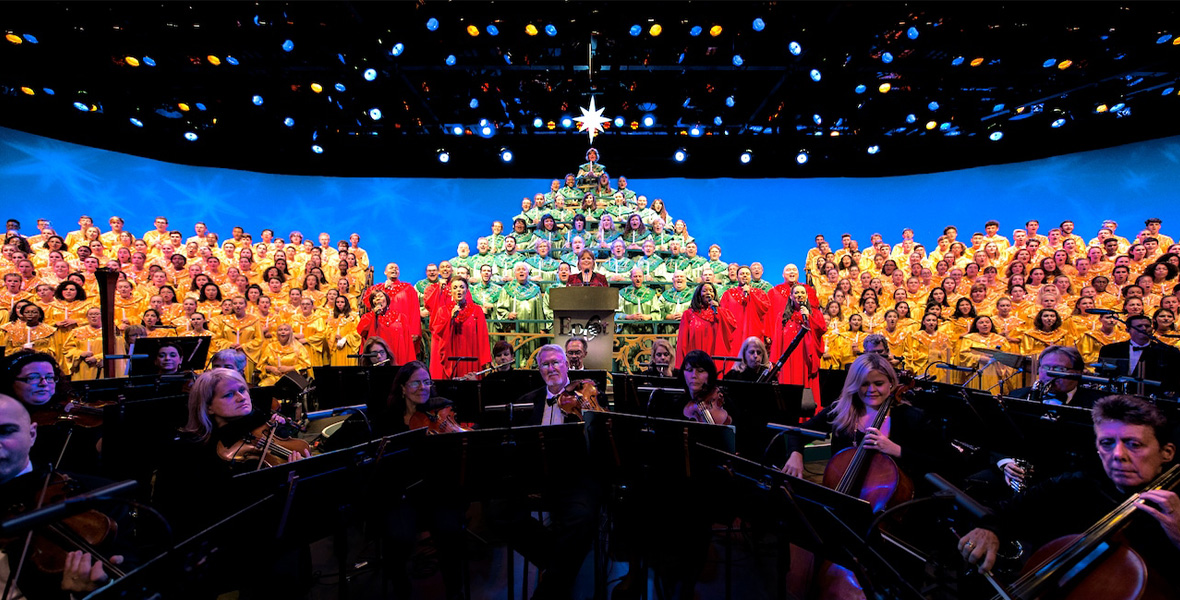 EPCOT Candlelight Processional Celebrity Narrators Announced
Sure, we're only just heading towards Halloween—but that doesn't mean plans can't be afoot for the holidays! Case in point: EPCOT recently announced the celebrity narrators for this year's Candlelight Processional, held during the International Festival of the Holidays presented by AdventHealth—which returns November 25 through December 30, 2022.
This heartwarming production takes place nightly at the America Gardens Theatre and features celebrity narrators retelling the Christmas story accompanied by the Voices of Liberty a capella ensemble, a 50-piece live orchestra with herald trumpets, and glorious massed choirs comprised of Disney cast members and local community groups.
This year's lineup of award-winning actors, singers, and TV personalities features several celebrity narrators making their Candlelight debut—along with many returning fan favorites. Additional celebrity narrators will continue to be added to the lineup over the coming weeks.
November 25–26: Simu Liu (NEW)
November 27–29: Edward James Olmos
November 30–December 1: Raul Esparza (NEW)
December 2–3: Disney Legend Whoopi Goldberg
December 4–6: Isabella Rossellini
December 7–9: Daymond John (NEW)
December 10–12: Disney Legend Josh Gad (NEW)
December 13–14: Gloria Estefan (NEW)
December 15–18: Neil Patrick Harris
December 19–20: Mariska Hargitay (NEW)
December 21–23: Cal Ripken Jr.
December 24–26: Marie Osmond
December 27–28: Courtney Vance
December 29–30: Angela Bassett
Candlelight Processional dining packages will be available to reserve starting October 6. With a dining package, guests can enjoy a leisurely meal at a select EPCOT restaurant and guaranteed seating at one of the performances later that same day. To see the full lineup of artists, performance dates, and dining package pricing, and to make a dining package reservation, guests can visit EPCOTholidays.com.
Unwrapping the Secrets of Under Wraps 2
With Under Wraps 2 coming to Disney+ today, why not read up on all the behind-the-screams fun, courtesy the Disney Channel Original Movie's cast? D23 spoke exclusively with Malachi Barton, Sophia Hammons, Christian J. Simon, and more—see what they had to say by clicking here.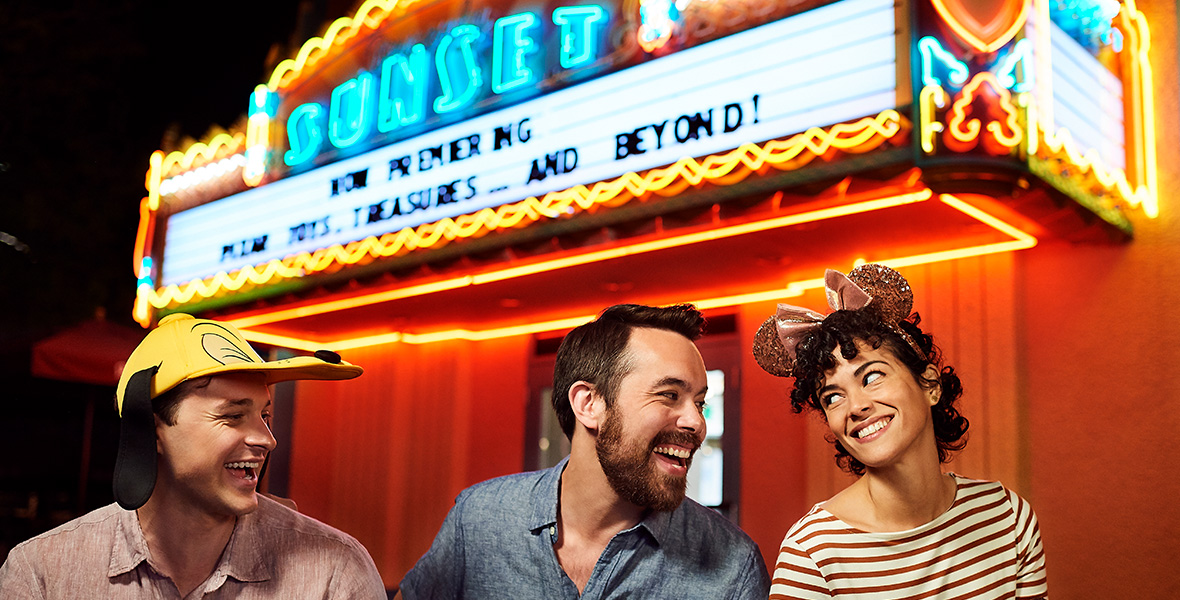 Walt Disney World After Hours Events Return in January
Big news: Disney After Hours events are finally returning to Walt Disney World Resort this January! These fan-fave experiences are scheduled to kick off January 4 at Disney's Hollywood Studios and January 9 at Magic Kingdom Park.
The extra hours evenings offer an incredible way to experience even more Disney magic, especially during the last months of The World's Most Magical Celebration honoring Walt Disney World's 50th Anniversary. These late-night, separately ticketed events let guests enjoy each park for three additional hours after regular park closing, with treats such as ice cream, popcorn, and select beverages included.
Best of all, the number of tickets for these events is limited, which means lower wait times for attractions… At Magic Kingdom, guests will be able to enjoy more than 20 popular attractions including Haunted Mansion, Jungle Cruise, Pirates of the Caribbean, Space Mountain, and Seven Dwarfs Mine Train. Meanwhile, at Disney's Hollywood Studios, guests can pilot the Millennium Falcon in Star Wars: Galaxy's Edge, ride through a zany cartoon adventure in Mickey & Minnie's Runaway Railway, shrink to the size of a toy in Toy Story Land, and more.
Disney After Hours at Disney's Hollywood Studios are scheduled for select nights, January 4 through April 19, 2023, and at Magic Kingdom for select nights January 9 through March 27, 2023. For a full list of events, dates, and times—and to purchase tickets—visit the Disney After Hours page at DisneyWorld.com.
Entertainment, available attractions, and experiences are subject to change.
ICYMI: Meet the Original High School Musical Stars Joining the Cast of High School Musical: The Musical: The Series Season 4
Wildcats, did you hear the news?! There are some very familiar faces returning to East High! Find out which original High School Musical stars will be returning to their old stomping grounds in the new season of Disney+'s hit series High School Musical: The Musical: The Series right here at D23.com… and get ready to "getcha head in the game!"