By Courtney Potter
MagicBand+ Features and Experiences Revealed for Disneyland Resort
Yes, it's almost time: This fall, MagicBand+ will make its debut at Disneyland Resort, bringing the wearable technology to the West Coast for the first time! Earlier this week, our friends at Disney Parks Blog shared a look at how this innovation will deliver hands-free convenience… not to mention unlock a whole new dimension of amazing Disney storytelling!
Launched at Walt Disney World Resort earlier this summer, MagicBand+ is a next-generation wearable that enables users to see and feel park experiences in a brand-new way, thanks to smart features like color-changing LED lights, haptic vibrations, and gesture recognition. Available in a large (and growing) assortment of designs and colors, MagicBand+ offers yet another opportunity to show off personal style; it's also rechargeable—with an included charging cable—and waterproof. And when MagicBand+ is paired to a smartphone device through the Disneyland app*, it unlocks personalization options such as selecting unique light colors and adjusting the vibration and motion recognition settings.
MagicBand+ features and experiences will vary between Walt Disney World Resort and Disneyland Resort. But at launch, the wearable will boast a host of convenient capabilities—with more to come… For instance, users will be able to connect their MagicBand+ to their theme park ticket or Magic Key pass in the Disneyland app for an easy way to enter the Disneyland Resort theme parks (valid park admission and reservation required), or use it to check in at Lightning Lane entrances (separate valid Lightning Lane entry required).
MagicBand+ will also add new, immersive elements and surprises to park experiences. In sync with special moments during select nighttime spectaculars—including World of Color at Disney California Adventure Park—the band will complement the magic in the skies by pulsing with lights and vibrations. And look for a brand-new quest to help you explore Star Wars: Galaxy's Edge like never before.
There's lots more to come—so keep your eyes peeled here at D23.com, as well as at the Disney Parks Blog, for all the latest and greatest about what MagicBand+ can do for you. See y'all at the parks!
*Message, data, and roaming rates may apply for use of Disneyland app and Play Disney Parks app. Availability subject to handset limitations and features may vary by handset or service provider. Coverage and app stores not available everywhere. If you're under 18, get your parents' permission first.

5 Fantastic Things to Watch This Weekend Presented by State Farm®
We've now passed the first day of autumn—and while it may not truly feel like fall in some corners of the country (lookin' at you, SoCal!), that doesn't mean we can't fake it by cozying up on the couch with fave snacks and taking in some quality viewing this weekend from around the world of Disney. Look for the mid-season premiere of Big City Greens and the big debut of Under Wraps 2 on Disney Channel; new episodes of Celebrity Jeopardy and Celebrity Wheel of Fortune on ABC; and much more.
Global Citizen Festival: Take Action NOW—This Sunday on ABC
This Sunday, September 25, ABC will air highlights of the 2022 Global Citizen Festival—from two stages in international cultural capitals, New York City and Accra, Ghana—with the special Global Citizen Festival: Take Action NOW, starting at 7 p.m. EDT). The broadcast will feature exclusive performances from across the globe by the likes of Mariah Carey, Jonas Brothers, Metallica, Usher, SZA, Tems, and many more.
For those who'd like to watch the full festival, you're in luck: ABC News Live will air the event starting Saturday, September 24, at 4 p.m. EDT, and Hulu subscribers can stream it through the ABC News Live feed.
Hosted by international advocacy organization Global Citizen, the global event is calling on world leaders, corporations, and philanthropic foundations to "End Extreme Poverty NOW." Award-winning actor, playwright and activist Danai Gurira (Marvel Studios' Black Panther: Wakanda Forever) will host the festival in Accra, while actor, producer, author, and Global Citizen Ambassador Priyanka Chopra Jonas hosts in New York City.
For more information about the 2022 Global Citizen Festival, visit www.globalcitizen.org.
Disney+ Announces Save Our Squad with David Beckham Premiere Date
They've seen it "across the pond," and now we get to see it here!
Disney+ this week announced that UK Original series Save Our Squad with David Beckham will premiere exclusively on Disney+ on Wednesday, November 9.
Save Our Squad with David Beckham is a heart-warming show that sees Beckham returning to his East London roots to mentor Westward Boys—a young, grassroots team at the bottom of their league, facing relegation. However, this isn't just any league… this is the same league that Beckham played in as a young boy! Working with the head coaches, he'll try to turn the team's fortunes around.
As seen in the sneak peek above, Beckham will mentor the young squad members and give advice and encouragement—including on how to perfect their free kicks, so everyone on the team has the chance to "bend it like Beckham."
Celebrate Hispanic Latinx Heritage Month with the Ultimate Watchlist
Hispanic Latinx Heritage Month is here, and D23 has compiled a list of movies and TV shows for Disney fans of all ages to enjoy. From TV favorites to Oscar®-winning animated films celebrating the diverse cultures within the Hispanic and Latinx communities, there's something for everyone.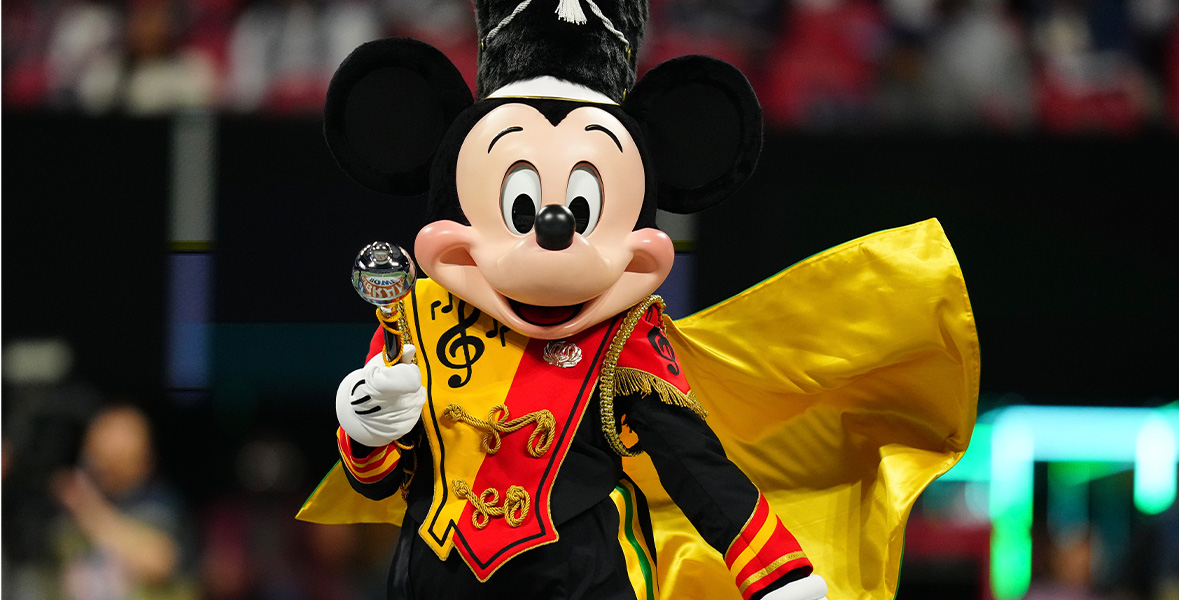 Walt Disney World Resort to Host Largest-Ever HBCU Week
Here's some very cool news: For the first time, HBCU (Historically Black Colleges and Universities) Week is being held at Walt Disney World Resort… and it's expected to be the largest ever! A record 5,000 high school students from the Southeastern region of the United States and beyond are expected to attend the college fair, along with nearly 50 HBCU recruiters who will be handing out college acceptance letters and scholarships—including full four-year rides—on the spot. In all, more than $10 million in scholarships are set to be awarded, which would also be another HBCU Week record!
Throughout the three-day event at Walt Disney World, there will be pomp and pageantry on display, plus fun for the entire family. Starting Friday October 7, from 9 a.m. to 3 p.m., the HBCU Week college fair will be held at the ESPN Wide World of Sports Complex, with a lunch and learn series beginning at 11 a.m. The following day, October 8, Magic Kingdom Park will host HBCU Week band parades highlighting Delaware State University, North Carolina A&T State University, Bethune-Cookman University, Winston-Salem State University, and Alcorn State University. The parades will begin at 9:20 a.m. with the last school performing at 6 p.m. Then on Sunday, October 9, look for the HBCU Week Battle of the Bands at the ESPN Wide World of Sports Complex from 2 p.m. to 6 p.m.; tickets are $25 each.
Prospective students are encouraged to register for the college fair—and find more information about the entire event—by visiting HBCUWeek.org.
New Trailer for Walt Disney Animation Studios' Strange World
We're just a few short months' away from the latest animated feature from the good folks at Walt Disney Animation Studios—and to tide us over, they just released a brand-new trailer for the film, above…
In the action-packed adventure Strange World, a legendary family of explorers known as the Clades attempts to navigate an uncharted, treacherous land alongside a motley crew that includes a mischievous blob, a three-legged dog, and a slew of ravenous creatures. The voice cast includes Jake Gyllenhaal as Searcher Clade, a family man who finds himself out of his element on an unpredictable mission; Dennis Quaid as Searcher's larger-than-life explorer father, Jaeger; Jaboukie Young-White as Searcher's 16-year-old son, Ethan, who longs for adventure; Gabrielle Union as Meridian Clade, an accomplished pilot and Searcher's partner in all things; and Lucy Liu as Callisto Mal, Avalonia's fearless leader who spearheads the exploration into the strange world.
Helmed by Don Hall (Big Hero 6, Raya and the Last Dragon) and co-director/writer Qui Nguyen (co-writer, Raya and the Last Dragon), and produced by Roy Conli (Big Hero 6, Tangled), Strange World debuts on November 23.
Curious about what went into creating such a unique piece of animated art? Go behind the scenes with the filmmakers right here on D23.com!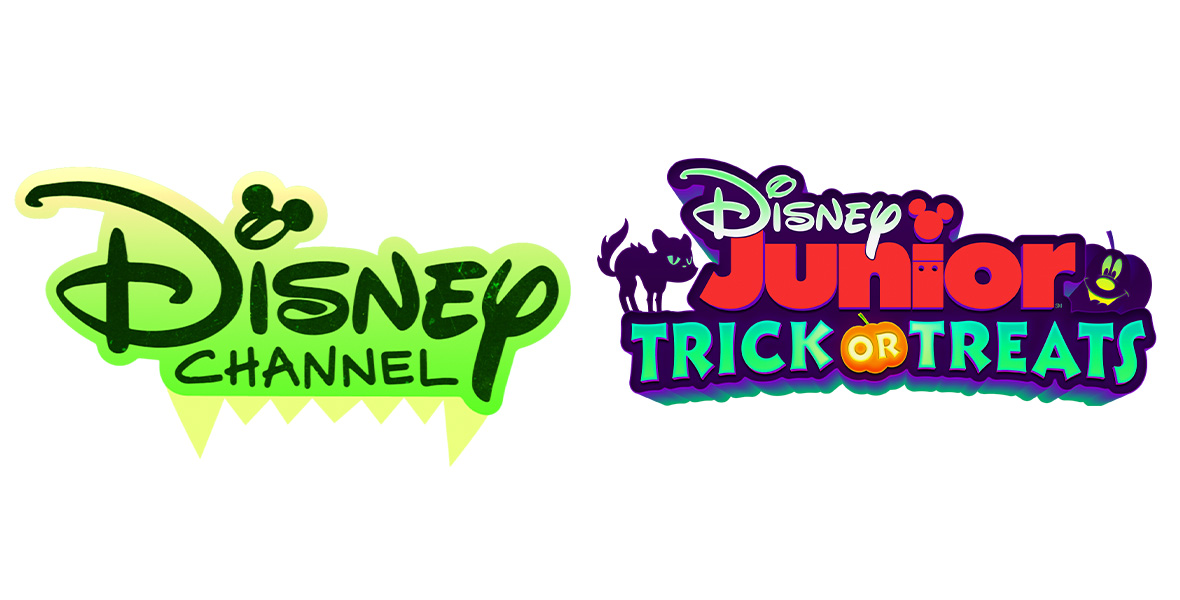 Fang-tastic Halloween Programming Comes to Disney Branded Television
It's nearly time for happy haunts to materialize… so we're spook-tacularly excited for Disney Channel's "Calling All the Monsters" and Disney Junior's "Trick or Treats" programming events—which include the debut of the new Disney Channel Original Movie Under Wraps 2; new Halloween-themed episodes of Raven's Home, BUNK'D, The Villains of Valley View, Eureka!, Mickey Mouse Funhouse, and Firebuds; and marathons for the whole family to enjoy, airing from this Sunday, September 25, through Monday, October 31!
Plus, beginning Monday, September 26, Disney Channel will air Halloween-themed movies every weeknight at 8 p.m. ET/PT, including fan favorites Hotel Transylvania, Hotel Transylvania 2, Hotel Transylvania 3, Halloweentown, and Halloweentown II.
And make sure to look out for the Season 4 premiere of The Worst Witch on Friday, October 21, at 4:30 p.m. ET/PT.
Tune in… and get ready for grim-grinning ghosts to come out and socialize!
ICYMI: Bertie Gregory Opens Up About His Epic Adventures
In his new series, now streaming on Disney+, National Geographic Explorer Bertie Gregory takes viewers on some truly incredible adventures—everywhere from Antarctica to Zambia. D23 recently heard from Gregory about what makes the show so special, and took a spin through a few breathtaking images from the series; check it all out by clicking here.