Hispanic Latinx heritage month is in full swing, and we have the perfect list of movies and TV shows for Disney fans of all ages to enjoy. From TV fan favorites to Oscar®-winning animated films celebrating the diverse cultures within the Hispanic and Latinx communities, we've got you covered!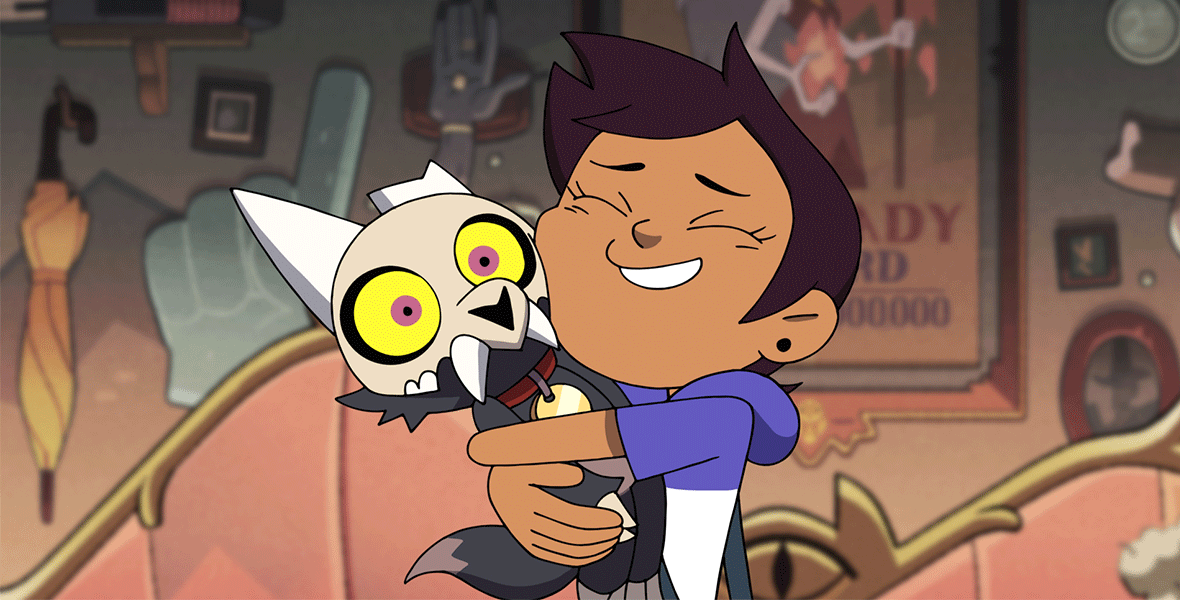 The Owl House (2020-)
If Luz (Sarah Nicole Robles) could have anything in the world, it would be to become a witch. The self-assured Dominican American teenager finds herself in the Boiling Isles—an otherworldly realm—where she works to make her supernatural dreams a reality with the help of a few interesting companions including a rebellious witch and an adorable tiny warrior.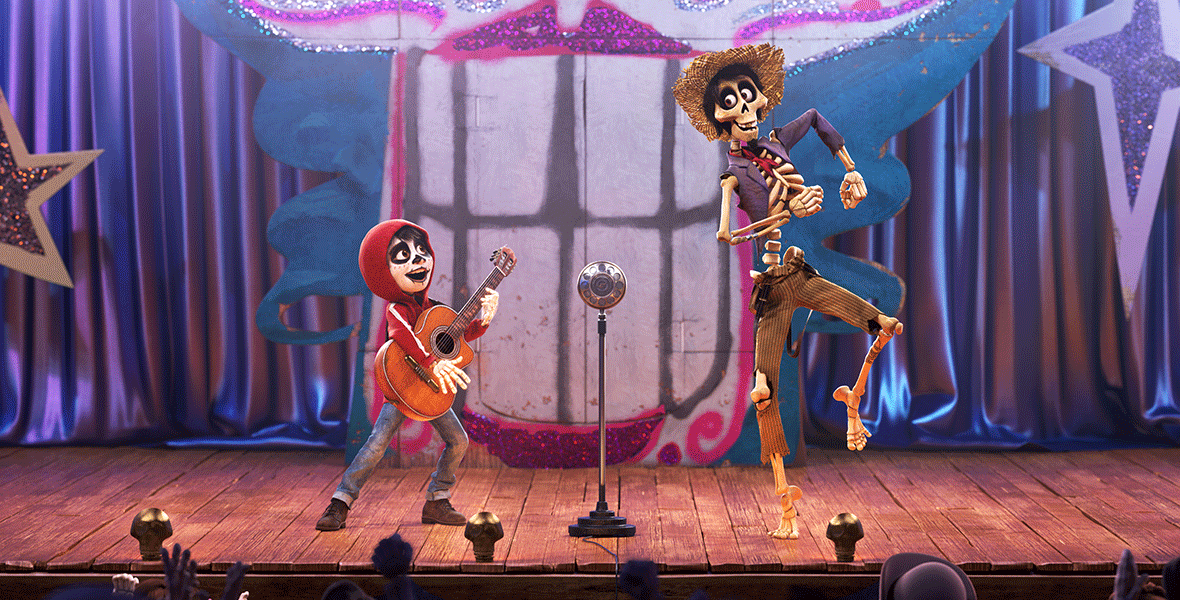 Coco (2017)
When Miguel (Anthony Gonzalez), a 12-year-old boy from Mexico, dreams of being a world-renowned musician like his idol Ernesto de la Cruz (Benjamin Bratt), he ends up finding music is closer to home than he thought in this Oscar-winning classic from Disney and Pixar. He goes on a fantastical adventure in the land of his ancestors during Día de Los Muertos, where he connects with his Mexican heritage more than ever before.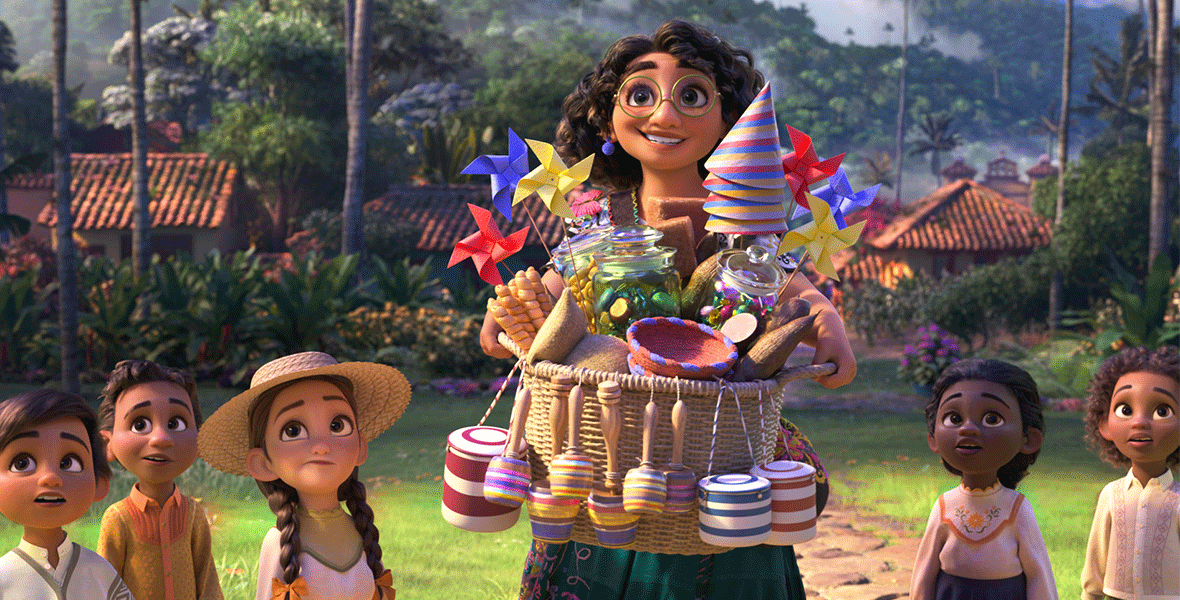 Encanto (2021)
This Oscar-winning animated feature tells the tale of an extraordinary family, the Madrigals, who live hidden in the mountains of Colombia… in a magical house, in a vibrant town and a wonderful, charmed place called an Encanto. The magic of the Encanto has blessed every member of the Madrigal family except Mirabel (Stephanie Beatriz). When the house begins to fall apart, Mirabel must band together with her family to prove that love overcomes even the most challenging circumstances.
While she may not harness powers like family, including her sisters Isabella (Diane Guerro) and Luisa (Jessica Darrow), Mirabel proves that you don't need supernatural powers to change the world. Sometimes all you need is perseverance and bravery.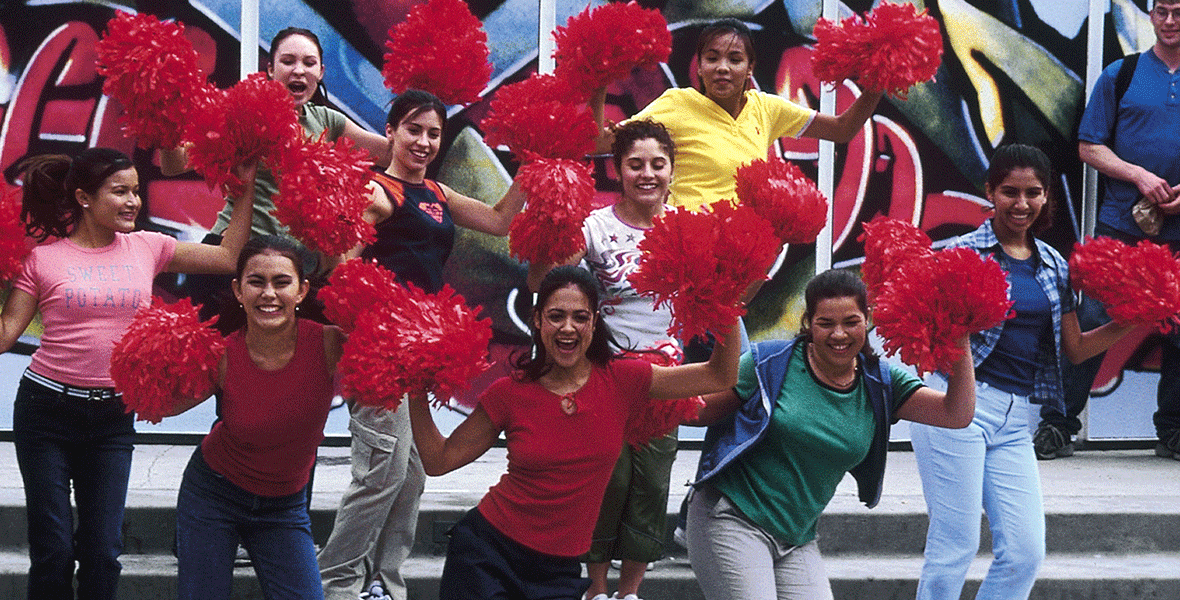 Gotta Kick It Up! (2002)
When Yolanda (America Ferrera) and her friends join a struggling dance team in middle school, their biology teacher Ms. Bartlett (Susan Egan) must bring the girls together to create a championship team. The girls learn to overcome their differences, bring their cultures together, and have some fun.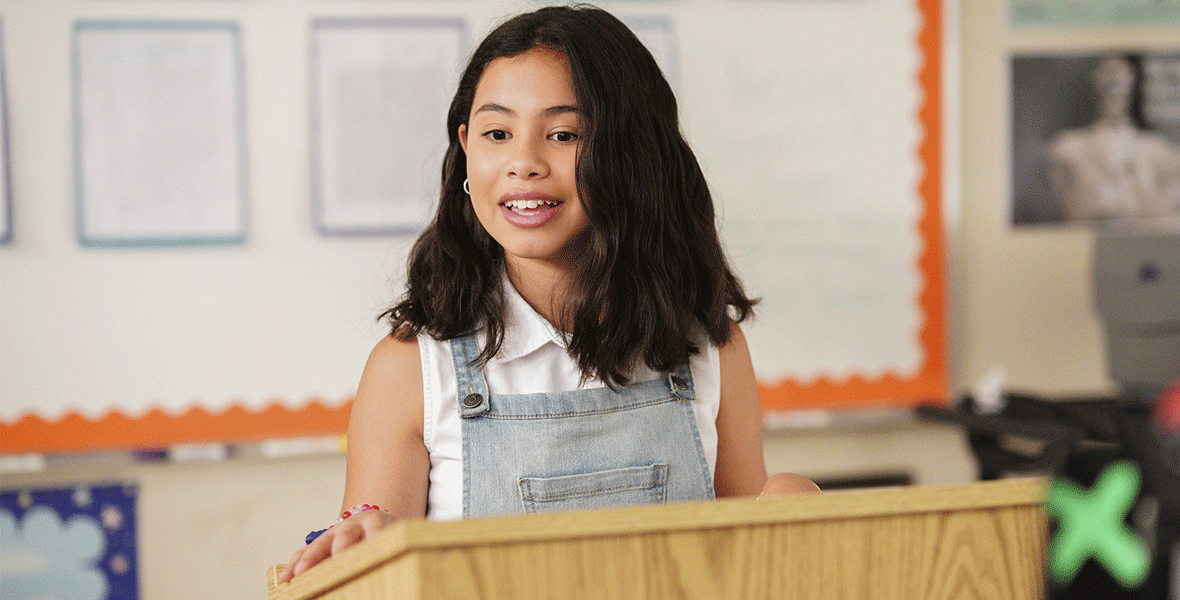 Diary of a Future President (2020-2021)
Becoming president is no easy feat. It takes years of rejection, perseverance, and important life lessons. The series tells the origin story of Cuban American and future leader Elena Canero-Reed (Gina Rodriguez) as she enters the seventh grade. In Diary of a Future President, Elena (Tess Romero) is just a normal 12-year-old girl—well, for the most part. Thanks to her daily diary, the show takes us through her journey from middle-schooler to world leader.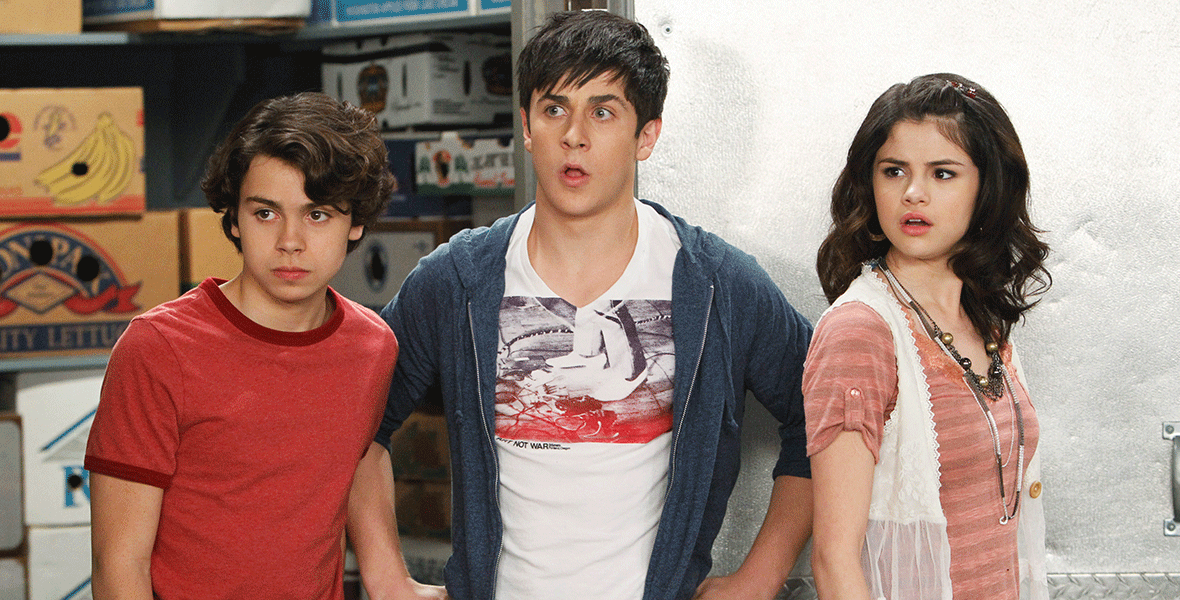 Wizards of Waverly Place (2007-2012)
Being a teen is hard enough—but try throwing in being a wizard! Alex Russo (Selena Gomez) leads this Disney Channel original show about a New York family jam-packed with wizards and the teenage blues. Between boys, vampires, and wizardry lessons, life can be very confusing.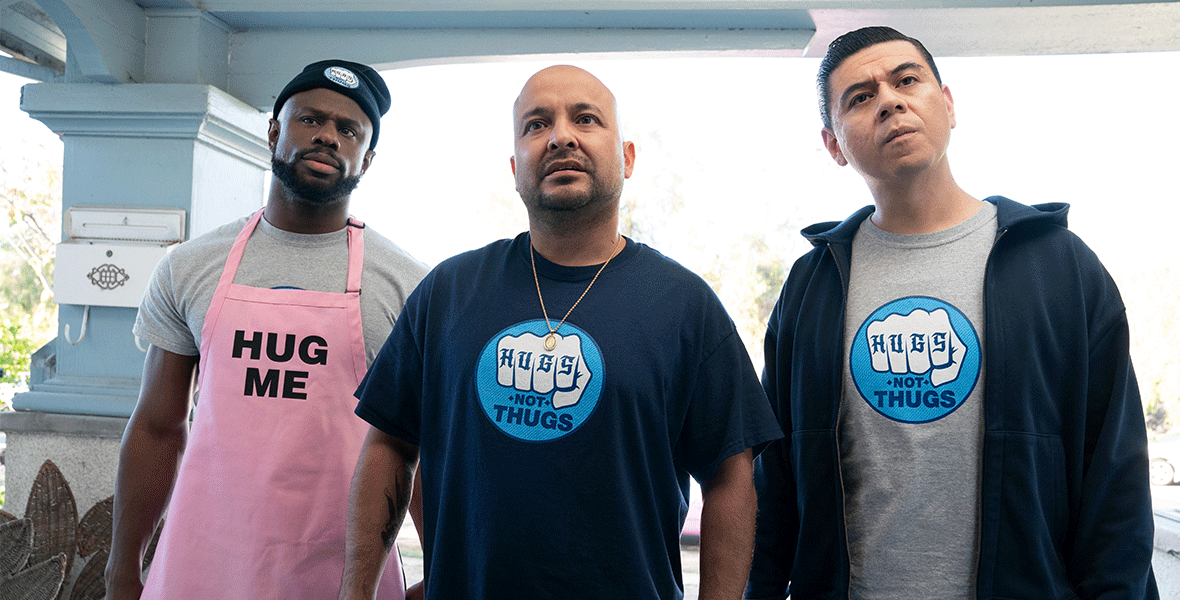 This Fool (2022)
This Hulu series is a must-watch given its hilarious storyline about ex-gang members including Luis (Frankie Quinones) and Julias (Chris Estrada) attempting to chart new lives through the rehabilitation program Hugs Not Thugs. Despite their rough upbringing in South Central Los Angeles, they all just want a better life for themselves and their families.
For more viewing options, check out our comprehensive list of representative films and series on Disney+.