By Courtney Potter
Celebrate Earth Month with two brand-new Disneynature films on Disney+, and plan your weekend binging with our handy rundown… Read more, along with other news from around Disney, in this week's news briefs!
Meghan, Duchess of Sussex Narrates Elephant for Disneynature and Disney+
With Earth Month just over the horizon, our friend at Disney+ announced this week that Disneynature will premiere their brand-new film Elephant on the streaming service on Friday, April 3. And that's not all: They've announced that the film will be narrated by none other than Meghan, the Duchess of Sussex!
Elephant—directed by Mark Linfield; co-directed by Vanessa Berlowitz and Alastair Fothergill; and produced by Mark Linfield, Vanessa Berlowitz, and Roy Conli—follows African elephant Shani and her spirited son Jomo as their herd makes an epic journey hundreds of miles across the vast Kalahari Desert. Led by their matriarch, Gaia, the family faces brutal heat, dwindling resources, and persistent predators as they follow in their ancestor's footsteps on a quest to reach a lush, green paradise.
In recognition of Elephant, Disneynature and the Disney Conservation Fund are supporting Elephants Without Borders—an organization working in Botswana to ensure people and elephants thrive, with strategies to protect Botswana's elephant haven; reducing human-wildlife conflict through education; and developing economic solutions that either redirect elephant migration away from people, or provide communities with tools that help to protect themselves and their properties when elephants are nearby.
But wait, there's more: Also premiering on Disney+ on April 3 is the previously announced Dolphin Reef, narrated by Oscar® winner Natalie Portman. The film dives "under the sea" to frolic with some of the planet's most engaging animals: dolphins. Created with Disneynature's signature storytelling style, Dolphin Reef introduces Echo, a young Pacific bottlenose dolphin who can't quite decide if it's time to grow up and take on new responsibilities. Dolphin society is tricky, and the coral reef that Echo and his family call home depends on all of its inhabitants to keep it healthy. But Echo has a tough time resisting the many adventures the ocean has to offer. Keith Scholey, who directed Disneynature's Bears, helms the film.
That very same day, and following its theatrical release last year, Disney+ will also debut Disneynature's Penguins… as well as an Earth Month collection featuring additional titles, including In the Footsteps of Elephant, A Life on the Edge, and Diving with Dolphins—all of which give viewers behind-the-scenes access into the unique filmmaking process of all three films. We can't wait!
5 Fantastic Things to Watch This Weekend
Looking to fill in that "binge-watching" calendar of yours? We've got a chock-full-o'-fun roundup for what to watch this very weekend—the last one of March, can you believe it?—complete with new episodes of Raven's Home, The Incredible Dr. Pol, and the very cool Disney Family Sundays series on Disney+. Click here for more info.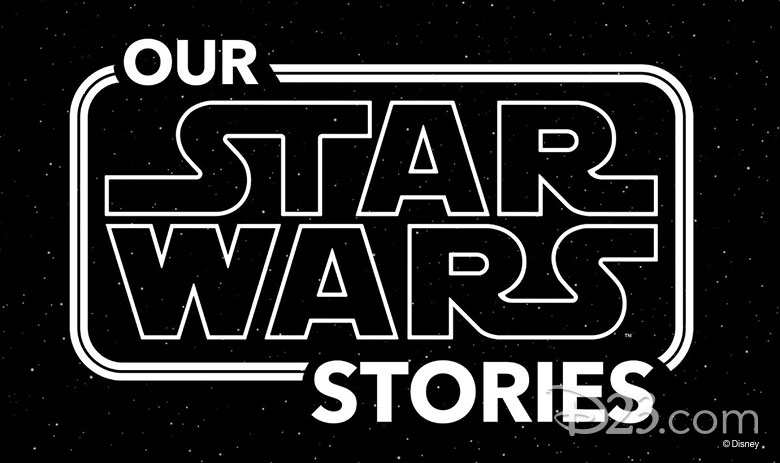 Our Star Wars Stories Returns for Season Two on StarWars.com
Our Star Wars Stories, hosted by series producer Jordan Hembrough, has returned for its second season with more heartwarming tales of fans who have found inspiration in a galaxy far, far away. "These are stories of humanity and life, not just Star Wars," Hembrough recently told StarWars.com. "Our Star Wars Stories is about courage, creativity, and community. It's an honor to shine a light on these amazing fans and all they've accomplished through their love of Star Wars."
In Season two's premiere episode, Hembrough travels to Cleveland, Ohio, to meet Dale Hopkins, a cancer survivor who found strength in Star Wars—along with a surrogate family in its fandom. Hopkins recalls how Star Wars helped him face his disease and why he will pass on what he has learned.
Additional episodes of Our Star Wars Stories will be released monthly on StarWars.com and on all the official Star Wars social media accounts. Miss it, you shouldn't…
Disney's Animal Kingdom Welcomes Two Adorable Babies
Life goes on for all the incredible animals living inside Disney's Animal Kingdom at Walt Disney World Resort—and just recently, Disney's Animal Care Team welcomed two very special new additions: a baby porcupine and a zebra foal! Check out the new lil' porcupine in the Disney Parks Blog clip, above.
This female prehensile-tailed porcupine was born to mom Peri on February 25, 2020; known as a porcupette, it's covered in a fine red fur coat with tiny quills underneath that begin to harden in the hours after birth. Prehensile-tailed porcupines have internal sex organs, so to determine the baby's gender, the care team had to send some of her tiny quills off to a lab for DNA testing. Disney has not yet named the baby, which is part of the Species Survival Plan (SSP) program overseen by the Association of Zoos and Aquariums (AZA) to ensure responsible breeding of threatened and endangered species.
Then, on March 21, the animal care team welcomed a new female Hartmann's mountain zebra foal to the herd! The 65-pound zebra was born to first-time mom Heidi and was up and moving within 30 minutes following her birth. Already very active and curious, the foal—who has yet to be named—is much like her mother. See her in action in the video, above.
In a few weeks, after the foal and her mother have developed a strong bond, they will be introduced to the Kilimanjaro Safaris savannah. Similar to the porcupette, the foal was born as part of the SSP program; her arrival marks the third zebra birth at Walt Disney World this year. Aren't they just the cutest?!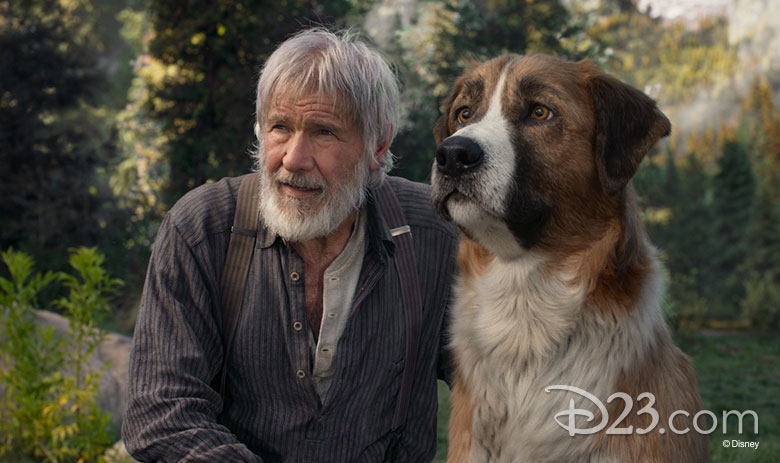 The Call of the Wild to Arrive Early on Digital
Just this week, The Walt Disney Studios announced that The Call of the Wild—the 20th Century Studios film that opened in theaters February 21—will be available to buy digitally and on Movies Anywhere beginning Friday, March 27, here in the United States.
Adapted from the novel by Jack London, the film tells the story of Buck, a big-hearted dog whose blissful domestic life is turned upside down when he is suddenly uprooted from his California home and transplanted to the exotic wilds of the Canadian Yukon during the Gold Rush of the 1890s. As the newest rookie on a mail delivery dog sled team—and later its leader—Buck experiences the adventure of a lifetime, ultimately finding his true place in the world and becoming his own master. A hybrid of live-action and animation, The Call of the Wild employs visual effects and animation technology to bring the animals to life. Directed by Chris Sanders, the cast includes Harrison Ford, Omar Sy, Dan Stevens, Karen Gillan, Bradley Whitford, Cara Gee, Michael Horse, Jean Louisa Kelly, Colin Woodell, Adam Fergus, and Abraham Benrubi.
Dapper Dans Use Their #VoicesFromHome to Make Magic
You may have already seen this clip blazing a tuneful trail across your social media accounts—but it's definitely worth a second (or 18th; we don't judge) look… The famed Dapper Dans, seen warbling their incredible tunes up and down Main Street, U.S.A., at Disneyland park, this week created a first-of-its-kind #VoicesFromHome performance of the iconic "When You Wish Upon a Star"—and it's just as amazing as you'd expect.
Dapper Dans from Burbank, California, all the way to Houston, Texas, banded together to create the clip… and now, you can visit the Disney Parks Blog to vote on which other iconic Dapper Dans ditty you'd like them to sing next! So make your own voice heard, and keep your eyes peeled for the next installment of #VoicesFromHome.