Dick Van Dyke Celebrates 90th Birthday at Disneyland Park
Disney Legend Dick Van Dyke turned 90 years young on Sunday, December 13—and he celebrated at the Happiest Place on Earth, of course! Thousands of guests lined up on Disneyland Park's Main Street, U.S.A., and sang "Happy Birthday" to Van Dyke as he rode by in a special cavalcade held in his honor.
The actor's big birthday bash kicked off earlier with a special unveiling of a silhouette of "Bert" (the chimney sweep he played in 1964's Mary Poppins) at the Poppins-themed Jolly Holiday Bakery Café. Later, Van Dyke joined his a cappella quartet, the Vantastix, to sing a few songs for park guests.
Check out some of the celebrations in the video, above.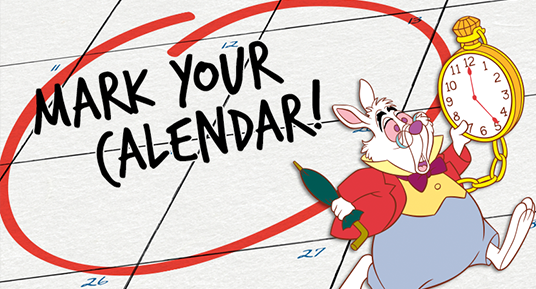 Save the Date!
Be sure to mark these upcoming Disney events on your calendar:
D23 and Walt Disney Archives


January 29


D23 Behind-the-Scenes Experience: Walt Disney's Office Suite


April 20


D23 Member Night at Newsies—On Tour in Portland, Oregon


June 8


D23 Member Night at Newsies—On Tour in Salt Lake City, Utah


Studios




December 18


Star Wars: The Force Awakens opens in theaters.


January 29


The Finest Hours opens in theaters.


March 4


Zootopia opens in theaters.


April 15


The Jungle Book opens in theaters.


May 6


Captain America: Civil War opens in theaters.


May 27


Alice Through the Looking Glass opens in theaters.

Parks


November 8, 10, 12, 13, 15, 17, 19, 20, 29; and December 1, 3, 4, 6, 8, 10, 11, 13, 15, 17, 18


Mickey's Very Merry Christmas Party at Magic Kingdom Park


January 16




Club Villain at Disney's Hollywood Studios




March 2—May 30, 2016




Epcot International Flower & Garden Festival




Television




December 25


32nd Annual Disney Parks Christmas Day Parade airs at 10 a.m. ET on ABC


January 15


The Lion Guard series premieres on Disney Channel at 9:30 a.m. ET/PT


January 19


Marvel's Agent Carter returns to ABC at 9 p.m. ET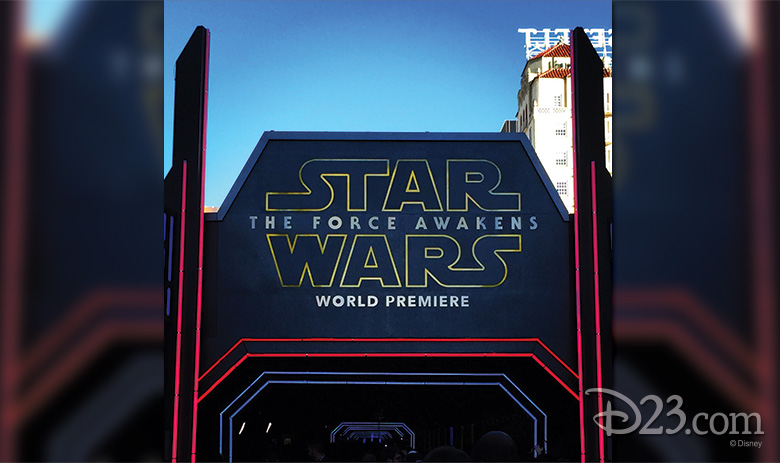 Galactic Magic from Star Wars: The Force Awakens World Premiere
D23 was lucky enough to attend the massively cool Star Wars: The Force Awakens world premiere in Hollywood on Monday, November 14—collecting all manner of amazing photos and speaking with several of the film's biggest stars.
Take a peak at our coverage… it's sure to whet your whistle as we all await the film rocketing into theatres this Friday! Lightspeed to Endor!!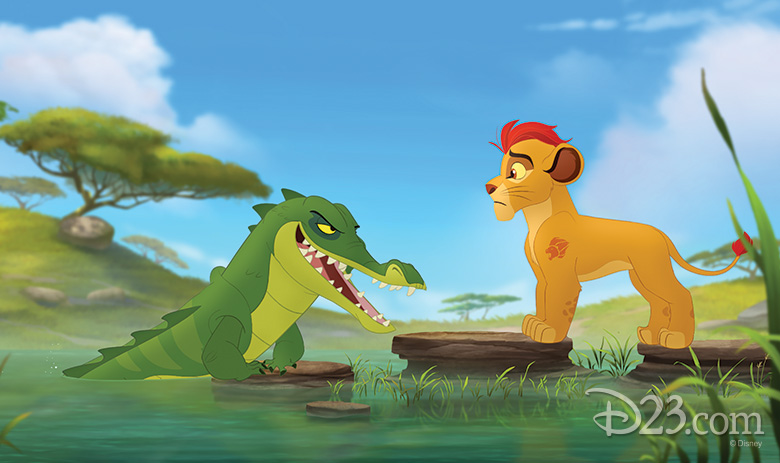 The Lion Guard Series Marches onto Disney Channel This January
Fans of The Lion King will feel the Pride Rock love on Friday, January 15, at 9:30 a.m. ET/PT as Disney Channel's The Lion Guard gets its series premiere—with encores throughout the weekend on Disney Junior and Disney Channel. The animated series' story was kicked off with The Lion Guard: Return of the Roar this past November, and will continue to follow the adventures of Kion (the second-born cub of Simba and Nala) and his diverse group of pals, each with a unique skill, as they unite to protect the Pride Lands.
If you're hoping for a sneak peek, you're in luck: A full-length preview episode, titled "The Rise of Makuu," is already available on WATCHDisneyJunior.com, the WATCH Disney Junior app, and iTunes!
Each episode of The Lion Guard incorporates Swahili words and phrases, plus original songs; additionally, the Education and Science experts at Disney's Animal Kingdom theme park serve as consultants—inspiring original stories based on their first-hand experiences, and advising on the characteristics, behaviors, and habitats of various African animal species. The show's starry voice cast includes The Lion King II: Simba's Pride alums Jason Marsden, Lacey Chabert, and Andy Dick, as well as Rob Lowe, Blair Underwood, Ana Gasteyer, and Sarah Hyland.
A Very Merry Making of the "Jingle Cruise" at Disneyland Park
Disneyland Park's iconic Jungle Cruise is getting into the holiday spirit for the second year in a row—and we've got a great behind-the-scenes look at the magic! According to this video from our friends at the Disney Parks Blog, it takes a full two weeks to redecorate… and this year, they've added a brand-new Christmas-y tableau.
You have until January 10, 2016, to see the "Jingle Cruise" in all its yuletide glory. Catch a glimpse at the team who creates this jolly jungle excursion in the video, above!