By D23 Team
Disney Cruise Line Unveils Fresh, Fun Itineraries for 2017
Ready for adventure? Our pals over at Disney Cruise Line are happy to oblige—and they've got a host of new itineraries (and new ports-of-call) for their Summer 2017 cruises! First-time visits to new destinations in Alaska (with stops at Icy Strait Point and Hubbard Glacier) and Europe (Amsterdam and Stonehenge) are on the agenda… as is a return to beloved locations including Norway, the British Isles, the Mediterranean, the Caribbean, and the Bahamas.
That's not all: Select Disney Dream sailings from Port Canaveral will now include two stops at Castaway Cay—Disney's exclusive, super-fun, totally tropical port-of-call in the Bahamas. To learn more about Disney Cruise Line and all these exciting new vacations, sail on over to DisneyCruise.com.
D23 and Walt Disney Archives


April 20


D23 Member Night at Newsies—On Tour in Portland, Oregon


May 20


Mickey's of Glendale • Orlando Shopping Event


May 21


Finding Nemo: D23 in the Big Blue World (Florida)


June 4


D23's Afternoon in the Sea: Finding Nemo


June 8


D23 Member Night at Newsies—On Tour in Salt Lake City, Utah


August 22-26


D23 Presents Aloha Aulani!


November 19-20


D23 Destination D: Amazing Adventures


Studios




April 15


The Jungle Book opens in theaters.


May 6


Captain America: Civil War opens in theaters.


May 27


Alice Through the Looking Glass opens in theaters.


June 17


Finding Dory opens in theaters.


July 1


The BFG opens in theaters.


August 12


Pete's Dragon opens in theaters.


November 23


Moana opens in theaters.


December 16


Rogue One opens in theaters.
Parks


March 2—May 30




Epcot International Flower & Garden Festival




April 1-May 1




Disney California Adventure Food & Wine Festival




June 16




Shanghai Disney Resort to open




September 2, 8, 11, 13, 16, 18, 20, 23, 25, 29, 30 and October 2, 4, 6, 7, 10, 11, 13, 14, 16, 18, 20, 21, 23, 25, 27, 28, 30, 31




Mickey's Not-So-Scary Halloween Party at Walt Disney World Resort




November 7, 8, 10, 11, 13, 15, 18, 27, 29 and December 1, 2, 4, 6, 8, 9, 11, 13, 15, 16, 18, 22




Mickey's Very Merry Christmas Party at Walt Disney World Resort




Television




May 1


Disney Channel Presents the Radio Disney Music Awards airs on Disney Channel from 7–9 p.m. EST
The Doctor Is In… a Brand-New Teaser Trailer
Last night actor Benedict Cumberbatch—who plays Doctor Strange in Marvel's upcoming feature film of the same name—made a housecall to the set of Jimmy Kimmel Live!, where he debuted a brand-new teaser trailer for the film.
In the teaser, Stephen Strange is told to "forget everything you think you know" before he embarks upon discovering a world of magic and alternate dimensions. We know one thing for sure—when the film opens in theaters on November 4, 2016, we'll be watching. Doctor Strange is shaping up to be a strange-ly wonderful ride!
Rogue One Trailer Released; Entire World Marks Calendar for December 16
While we eagerly await the next episode in the Star Wars saga (which is currently shooting in London, by the way)… we're still getting the chance to take our X-wings and traverse around planets a-plenty before the year is out. Late last week, the first official teaser trailer for Rogue One: A Star Wars Story was unleashed upon the world! Check it out, above.
Starring Felicity Jones (The Theory of Everything), Mads Mikkelsen (Marvel's upcoming Doctor Strange), and Forest Whitaker (Lee Daniels' The Butler), the film—which takes place just before the events of Episode IV—A New Hope—centers around a group of Rebel spies on a dangerous mission to steal the plans for the Galactic Empire's newest weapon, the Death Star.
We'll meet these cool new members of the Star Wars universe when Rogue One rockets into theaters this winter.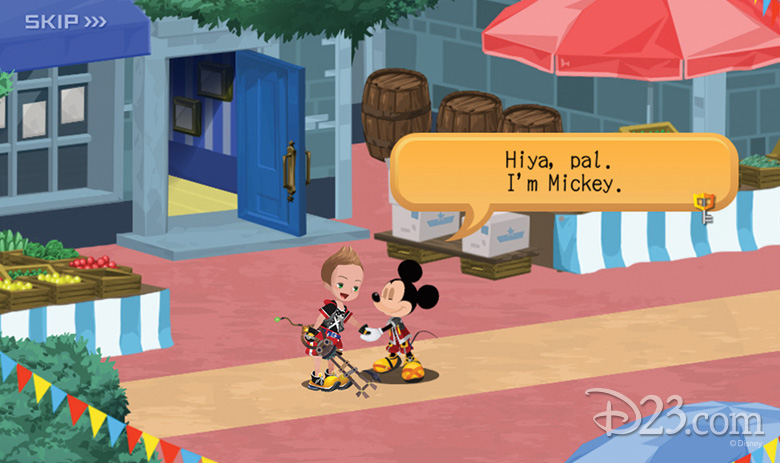 New Kingdom Hearts Adventure: Now Available on Mobile Devices!
Gamers, have your favorite mobile device at the ready—because the next chapter in the beloved Kingdom Hearts series has begun! Disney and game developer Square Enix have just launched Kingdom Hearts Unchained χ (read as Unchained "Key"); the free-to-play mobile app (with in-app purchases) allows players to embark on a fantastical journey that uncovers story elements from the highly anticipated Kingdom Hearts HD 2.8 Final Chapter Prologue and Kingdom Hearts III, as well as the earliest parts of the series' epic history.
Players can, for the first time ever, create their own Keyblade wielder using the Avatar system. The detailed customization system will provide a variety of unique character costumes based on seasonal events, Disney themes, and blockbuster films—including outfits based on Judy Hopps and Nick Wilde from Walt Disney Animation Studios' Zootopia. Download the game now through the App Store for iPhone and iPad, or from Google Play for Android.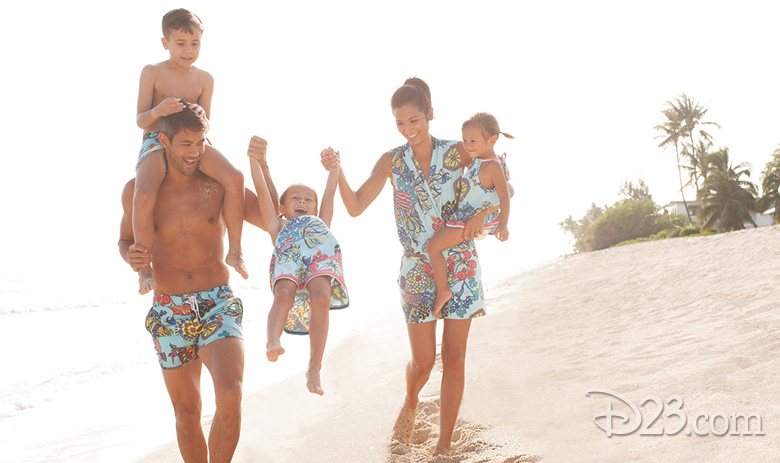 Look Beach-y Keen with New Finding Dory Apparel from Trina Turk
Disney•Pixar's Finding Dory still has a bit of swimming to do before it finds its way to a theater near you—but by the end of this month, you'll be able to wear your Dory pride on your next trip to the shore! Disney Consumer Products and Interactive Media has collaborated for the first time with California fashion designer Trina Turk to bring fans the new "Finding Dory Collection," launching in late April. The collection features ready-to-wear beach apparel for women and girls, plus swimwear for the whole family… and it's all done in the classic, laid-back beach style Trina is known for—but with inspiration from Dory and pals hidden amongst the custom oceanic print.
The items will be available in Trina Turk boutiques and on TrinaTurk.com and DisneyStore.com, as well as at Dillard's, Macy's, Lord & Taylor, and specialty boutiques nationwide. And don't forget: Finding Dory debuts on June 17!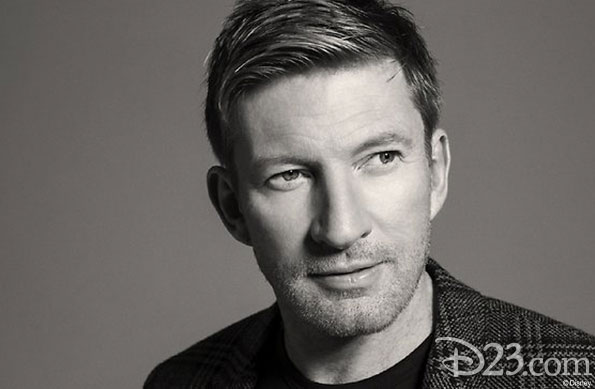 Netflix Gets Even More Marvel-ous with Iron Fist
Hot on the heels of Netflix's über-successful Marvel series Jessica Jones comes an all-new show—and it's set to debut later this year. Iron Fist (based on a Marvel character first seen in the early '70s) will follow the adventures of Daniel Rand as he returns to New York City after being missing for years. He soon finds himself fighting against the criminal element corrupting the Big Apple with his incredible kung-fu mastery… and the ability to summon the mystical power of the fiery Iron Fist.
As previously announced, Finn Jones (Game of Thrones) stars as Daniel Rand/Iron Fist, alongside Jessica Henwick (Star Wars: The Force Awakens) as detective/samurai Colleen Wing. David Wenham (The Lord of the Rings: Return of the King) will costar as Harold Meachum, a ruthless corporate leader who was in business with Daniel's father at the time of his premature death.
Stay tuned for more information about Marvel's Iron Fist as it becomes available!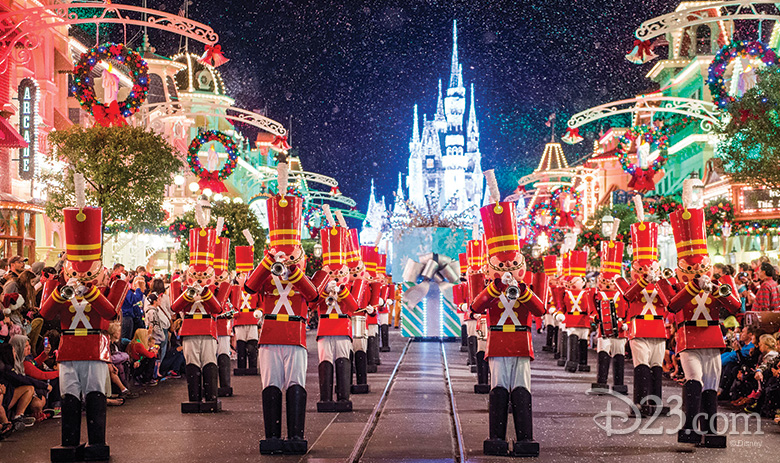 Mickey's Very Merry Christmas Party at Walt Disney World: Dates Announced!
What's that? It's only April, you say? Well that certainly doesn't mean we can't at least start planning our holiday fun. (If we start playing Christmas music around the office next week, that's when we might need an intervention…) Walt Disney World recently released the dates for 2016's Mickey's Very Merry Christmas Party—those special, separate-admission nights at the Magic Kingdom when yuletide cheer is truly at its zenith!
For 21 evenings in November and December, Mickey Mouse will preside over all manner of holiday fun, including special entertainment, meet-and-greet opportunities, and a holiday edition of the fireworks spectacular Wishes. For a complete list of dates, head over to visit our friends at the Disney Parks Blog—and keep an eye out for tickets to go on sale later this spring.