By Karina Schink
Music's biggest event for families—the Radio Disney Music Awards—is back! This Saturday, join us to watch and cheer along as our favorite artists take the stage to perform and maybe even win some coveted ARDYs. It's going to be a night you don't want to miss, so we wanted to make sure you have absolutely everything you need, and want, to know about the 2018 RDMA!
The 2018 RDMA will take place on Friday, June 22, with a special telecast of the sixth annual show airing on Saturday, June 23.
This Friday, June 22, nominees, performers, and fans alike will gather at the Dolby Theatre® at the Hollywood & Highland Center® in Hollywood, California. But, if you weren't able to score a ticket, don't fret! Catch the show from the comfort of your own home on Saturday, June 23, as the 2018 Radio Disney Music Awards premieres at 8 p.m. EDT/PDT on the Disney Channel, Radio Disney, the Radio Disney app, the DisneyNOW app, and Disney.com/RDMA.
New this year is the RDMAs first-ever DisneyNOW Live Play second screen experience which will allow viewers to participate in live polls, trivia and other interactive elements, including never-before-seen boomerangs in the DisneyNOW app, with real time results appearing on-screen on Disney Channel throughout the telecast. Viewers will also have a chance to enter and win the Next Level Sweepstakes using a code that will be revealed during the telecast. Prizes include once-in-a-lifetime experiences: a trip to Australia to see Katy Perry in concert and meet her, a trip to Nashville to hang out with Kelsea Ballerini and attend the CMA Awards, Shawn Mendes concert and backstage meet and greet, and a trip to visit both Walt Disney World Resort in Florida and the Disneyland Resort in California.
Special Awards…
While there will be many performances from all of your favorite artists (more on that below!), the RDMA is really all about that one little fella, "ARDY," the Radio Disney statuette that select musicians will win. And this weekend, a select group of musical mavericks will be honored with special awards. Without further ado, here are those special few.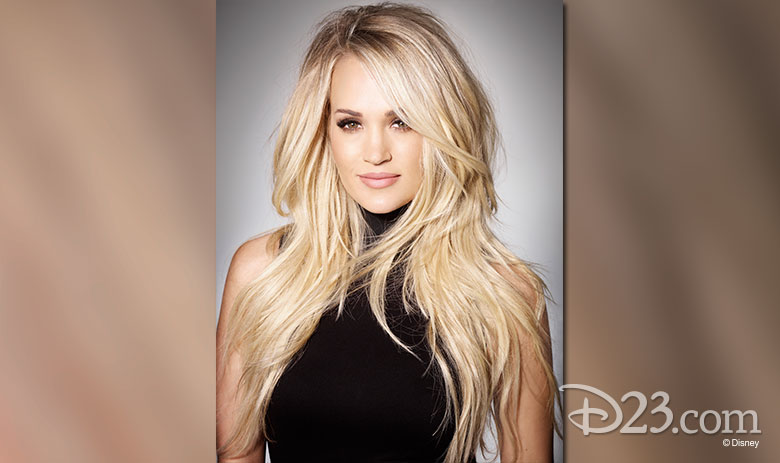 Carrie Underwood—"Hero" Award
With already seven Grammy® Awards under her belt, Carrie Underwood is no stranger to award ceremonies (or being a champion). However, at the 2018 Radio Disney Music Awards, Underwood will be honored for something other than her powerful pipes. A noted humanitarian, Underwood will receive the "Hero" award for her philanthropic work a myriad of charities, including Danita's Children, an organization working to provide a safe haven for children and families in Haiti, and for her own charity called C.A.T.S. (Checotah Animal, Town, and School) Foundation which supports numerous needs in her hometown of Checotah, Oklahoma.
Carlos Polanco—"Hero for Change" Award
The Radio Disney Music Awards will also honor a youth leader with its "Hero for Change" award. This year the award, which recognizes young trailblazers in the area of community services, will be given to the Boys & Girls Club National Youth of the Year, Carlos Polanco. The Clifton, New Jersey resident is a student at Dartmouth College where he continues his longstanding volunteer career by organizing student programs to aid first-generation Americans and low-income students.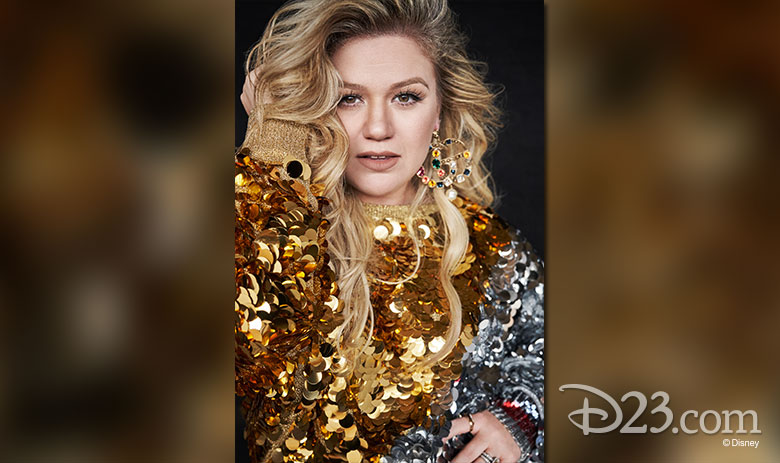 Kelly Clarkson—"Icon" Award
While Kelly Clarkson may be best-known for winning the inaugural season of American Idol, this star has had breakthrough after breakthrough (or should we say "Breakaway"?) since then. Clarkson will be the recipient of the "Icon" award, which is given to a performer who has exemplified what it means to truly transcend popular culture. RDMA "Icon" Award recipients are those whose music has been loved by Radio Disney fans for generations, and since her debut on our TV screens all those years ago, Kelly Clarkson has definitely found her way into the hearts of Disney fans everywhere.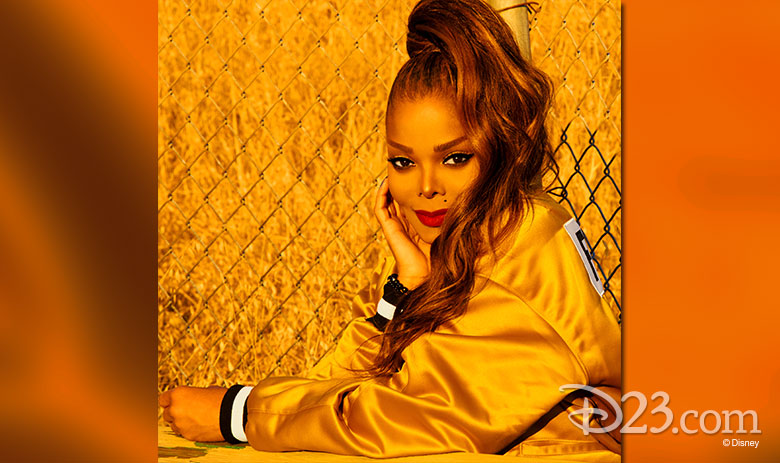 Janet Jackson—"Impact" Award
Janet Jackson will be honored with the inaugural "Impact" Award for her ever-powerful and lasting influence on the world of entertainment, touching the lives of fans and other famous artists alike through generations. Jackson's many accolades include six Grammy Awards, as well as nominations for two Emmys®, a Golden Globe® Award, and an Academy Awardâ, as well as 11 American Music Award wins with more than 30 nominations, nine MTV Video Music Award wins and 30 nominations, and six Billboard Music Award wins with eight nominations. And, that's only to name a few, but we're already out of breath!
Jackson's incredible career has inspired superstars worldwide, such as Queen Bey herself, Lady Gaga, and Alicia Keys. She truly has inspired "a generation full of courage" over her illustrious career, and we can't wait to see what's next for this impactful icon.
The Who's Who of the 2018 RDMA Awards Show Performers
Get ready to have your eyes glued to the screen this Saturday to watch some of today's hottest, and your favorite, artists perform. Here is a list of everyone who will be performing at this year's RDMA.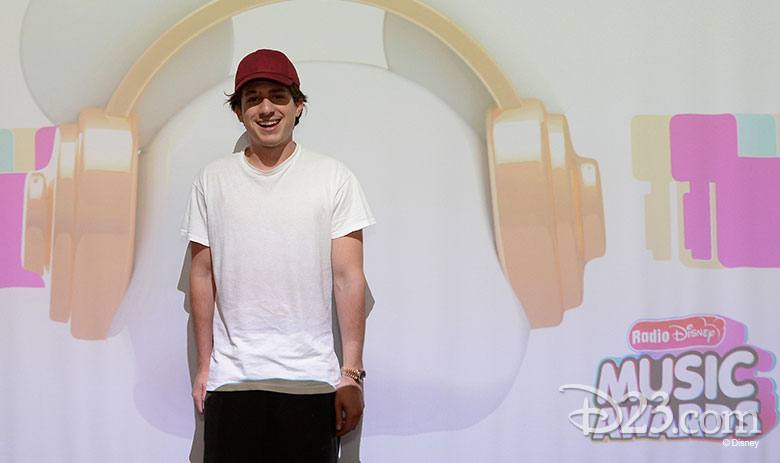 Several nominees will play the part of performer and take the stage this Saturday including Charlie Puth, Meghan Trainor, Marshmello, and Echosmith.
"Icon" award recipient Kelly Clarkson will bring a medley of her hits to the RDMA stage. Another special award winner, Carrie Underwood, will, for the first time, perform her hit song "The Champion" live with multi-Grammy Award-winning recording artist and actor, Ludacris.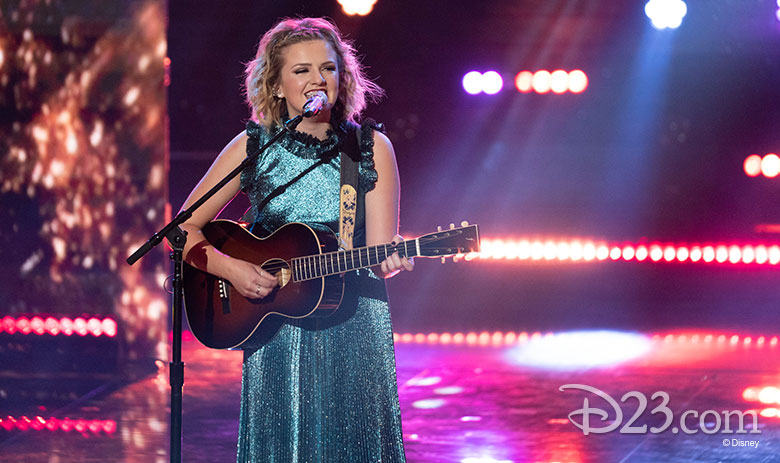 Fresh off of her American Idol win, Maddie Poppe will take to the Dolby stage on Saturday to perform, and based on her incredible run throughout the Idol competition, we can't wait to hear the melodies she brings to the RDMA.
Name That Presenter
The stars at the 2018 RDMA's won't be limited to the ones belting it out on stage, but also include those handing out ARDYs. Here are some of the stars who will be presenting at  the 2018 RDMA:
Stars from Disney Channel's Andi Mack
Olivia Holt and Aubrey Joseph from Freeform's Marvel's Cloak and Dagger
Hollywood Records recording artist Sabrina Carpenter
Radio Disney's "NBT" (Next Big Thing) JAGMAC
ABC's Boy Band winners and Hollywood Records group In Real Life
Special Marshmello/DuckTales Video
Woo-oo! Be sure to tune in early this Saturday because right before the RDMA premieres on Disney Channel, a special video featuring a few of our favorite ducks will make its debut! From a special collaboration between Marshmello and Disney comes a "DuckTales"-inspired music video of the DJ's hit single "Fly." Live-action and animation will come together as Scrooge, Donald, Huey, Dewey, and Louie, along with their friend Webby launch into space, only to crash into an alien island called Marshmello—where they'll happen on a very familiar extra-terrestrial DJ.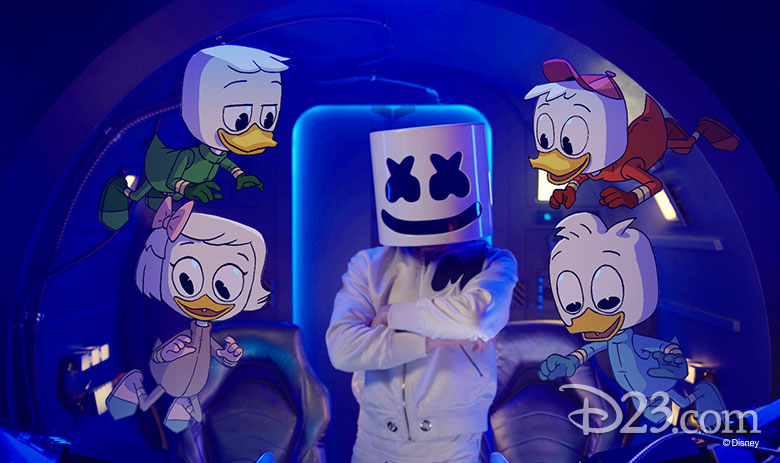 This music video will premiere during Disney·Pixar's The Incredibles (6–8 p.m. EDT/PDT) and leading into the 2018 Radio Disney Music Awards (8–10 p.m. EDT/PDT), on Disney Channel.
The video will also be up on the DisneyNow app, since we know you're going to want to watch it over and over again!
2018 RDMA Categories and Nominees
"You Know You Love Them—Best Duo/Group (Presented by KRAFT® Macaroni and Cheese Shapes)"
BTS
Clean Bandit
Echosmith
Imagine Dragons
Maroon 5
"The One—Best Artist"
Bruno Mars
Ed Sheeran
Meghan Trainor
Selena Gomez
Shawn Mendes
Taylor Swift
"The Bestest—Song Of The Year"
"Havana"—Camilla Cabello
"Look What You Made Me Do"—Taylor Swift
"The Middle"—Zedd, Marin Morris & Grey
"There's Nothing Holdin' Me Back"—Shawn Mendes
"Wolves"—Selena Gomez & Marshmello
"XOXO—Best Crush Song"
"I Like Me Better"—Lauv
"Ins and Outs"—Sofia Carson
"Perfect"—Ed Sheeran
"Legends"—Kelsea Ballerini
"Why"—Sabrina Carpenter
"#SQUADGOALS—Fiercest Fans"
BTS Army—BTS
Mellogang—Marshmello
Megatronz—Meghan Trainor
Selenators—Selena Gomez
Mendes Army—Shawn Mendes
"The Buzz—Breakout Artist Of The Year"
Camilla Cabello
Charlie Puth
Dua Lipa
Halsey
Julia Michaels
Marshmello
"The Freshest—Best New Artist"
Bebe Rexha
Cheat Codes
Hey Violet
Lauv
Why Don't We 
"So Happy—Best Song That Makes You Smile"
"DNA"—BTS
"I Miss Those Days"—Bleachers
"No Excuses"—Meghan Trainor
"One Foot"—WALK THE MOON
"So Much More Than This"—Grace VanderWaal
"Doubletap—Favorite Social Music Artist"
Alex Aiono
Carson Lueders
Chloe x Halle
HRVY
Max & Harvey
Rudy Mancuso
"Stuck In Our Heads—Best Song To Lip Sync To"
"Look What You Made Me Do"—Taylor Swift
"New Rules"—Dua Lipa
"Sorry Not Sorry"—Demi Lovato
"These Girls"—Why Don't We
"This Is Me"—Keala Settle
"When The Beat Drops!—Best Dance Track"
"Friends"—Justin Bieber & BloodPopâ
"Let Me Go"—Hailee Steinfeld & Alesso feat. Florida Georgia Line & watt
"MIC Drop (Steve Aoki Remix)"—BTS
"The Middle"—Zedd, Maren Morris & Grey
"Silence"—Marshmello feat. Khalid
"Play It Again!—Radio Disney Country Favorite Song"
"Legends"—Kelsea Ballerini
"Meant to Be"—Bebe Rexha & Florida Georgia Line
"Take Back Home Girl"—Chris Lane feat. Tori Kelly
"Unforgettable"—Thomas Rhett
"You Broke Up with Me"—Walker Hayes
"The Bestest!—Radio Disney Country Favorite Artist"
Florida Georgia Line
Kelsea Ballerini
Luke Bryan
Maren Morris
Thomas Rhett
"The Freshest!—Radio Disney Country Best New Artist"
Carly Pearce
Devin Dawson
Jillian Jacqueline
Jordan Davis
LANCO
"Mashup!—Best Collaboration"
"Meant to Be"—Bebe Rexha feat. Florida Georgia Line
"No Promises"—Cheat Codes feat. Demi Lovato
"Mi Gente"—J Balvin & Willy William
"It Ain't Me"—Kygo & Selena Gomez
"The Middle"—Zedd, Maren Morris & Grey
To make sure you've got all the tunes down, check out Radio Disney's Spotify playlist of all of the nominated songs. That way, you can rehearse your dance for the night of the show, when we're sure you'll be doing more than just tapping your feet along to the beat.
Throughout music's biggest event for families you can follow the excitement at Disney.com/RDMA. The "ARDY" party gets started this Saturday, June 23, at 8 p.m. EDT/PDT on Disney Channel!