By Zach Johnson
The new ABC comedy Abbott Elementary is in a class of its own.
Airing Tuesday nights at 9 p.m. ET/PT, the series—created by executive producer Quinta Brunson, who stars as second grade teacher Janine Teagues—follows a group of dedicated and passionate public school teachers (and a slightly tone-deaf principal) who are determined to help their students succeed in life, despite the odds stacked against them."The important thing with comedy is to make sure you have that absurdist point, right?" says Brunson. "You need to have that thing that goes a little bit farther than what happens in real life. That balance allows us to tell these stories. If we were just straight‑up telling people the reality of what's happening in these schools, that's not fun to watch; that's just a documentary. But we get to have this absurdist humor, which I hope gives people the opportunity to laugh and think. And ultimately, I want people to be able to laugh with us."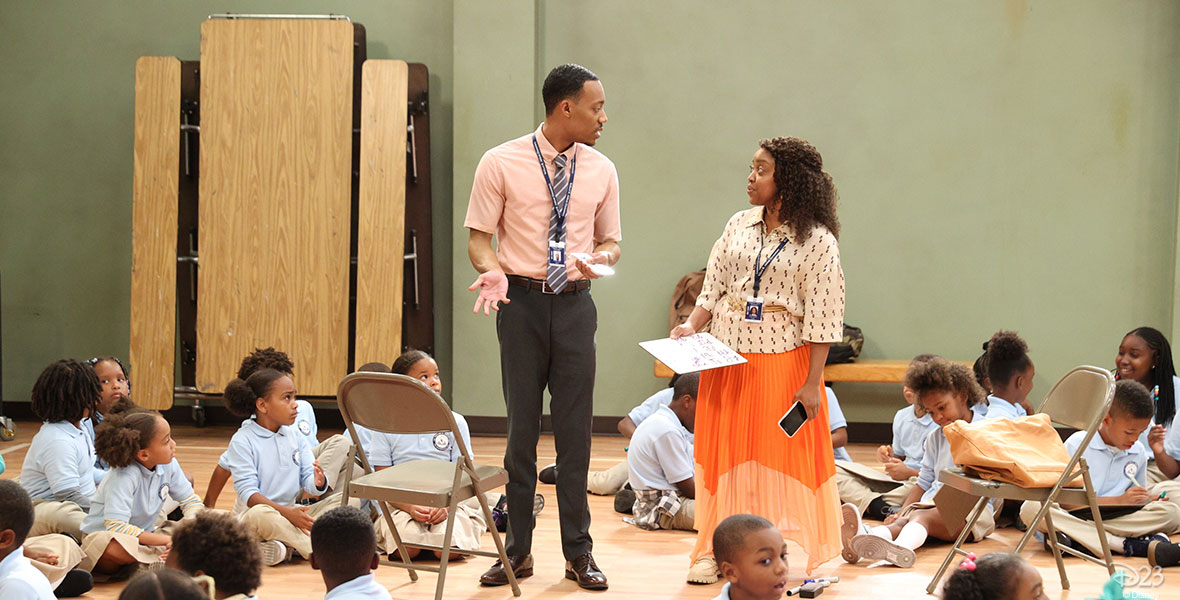 In addition to Brunson, the freshman comedy series stars Sheryl Lee Ralph as kindergarten teacher Barbara Howard, who has seen and done it all; Lisa Ann Walter as second grade teacher Melissa Schemmenti, who knows a guy who knows a guy; Chris Perfetti as history teacher Jacob Hill, who means well but sometimes misses the mark; Tyler James Williams as substitute teacher Gregory Eddie, who dreams of becoming principal one day; and Janelle James as principal Ava Coleman, who may or may not be qualified for her new job.
The style of Abbott Elementary was chosen intentionally so that audiences can better understand the characters. "My favorite comedies have been mockumentaries: The Office, Parks and Rec. I was so impressed with what they did," says Brunson. "What I love the most about the format is it gives an opportunity for the audience to build a different relationship with the characters. I think teachers deserve that. I had seen other teacher shows, and there is a lens on them that often can make them seem one-dimensional, and they are the least one-dimensional people there are. It's the least one-dimensional job. I said, 'If these people could talk to camera about their reasons for doing this job, for doing it how they do it, for jumping through hoops to get these things done, it would build a different relationship with the audience.' So, I thought that was important as it pertains to educators in America."
"When you used to see a teacher at a store, it was weird because you would think, 'Why aren't they in the school?' I didn't know they were human," adds Walter. Filming "talking heads" and showing candid reactions helps to show them as "complete" people, she says.
According to Ralph, the kids—many of whom are not actors—keep the cast on their toes. "They're so sweet and so good," Ralph says. "They do get on your nerves sometimes, but…" Brunson adds, "This was their first experience. That was beneficial to us in a way, with this mockumentary style, because we had kids who weren't giving us practiced performances."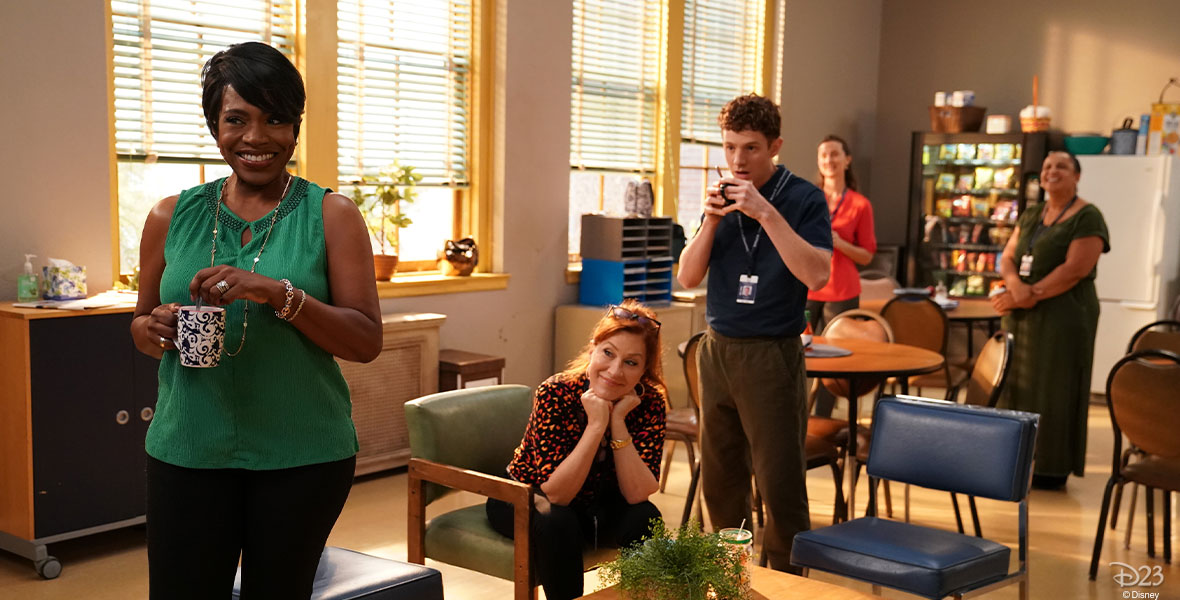 At Willard R. Abbott Public School in Philadelphia, staff turnover is high. And as the daughter of a teacher, Brunson has seen firsthand how real burnout can be for educators—especially those in underfunded school districts. "We have to be special about the kind of stories that we want to tell, and I think we did that in this show. Are we laughing at these problems or are we laughing with the people who do the job regardless? I think there's a huge difference. We don't want to create an environment where we say, 'Hey, these issues are OK and shouldn't be fixed.' What we want to do is say, 'Look at these people who do the job anyway. How can we support them further? How can we take a look at our school system and say it shouldn't be this way anymore?'" No matter what, Brunson adds, "These people are going to do the job. Nothing can stop them. They know all the systemic issues, but at the end of the day, they have to teach your kid how to read… It was important to show a behind-the-scenes look at what teachers really do and do it with humor and heart."