By the D23 Team
It's almost time! In just a few days, Marvel Studios will debut Shang-Chi and The Legend of The Ten Rings… an all-new, totally epic adventure that introduces the Marvel Cinematic Universe's newest Super Hero—Shang-Chi—in an origin story that blazes across the big screen with never-before-seen, ultra-mind-blowing action; stunning visuals; and the MCU's signature spectacle, with lots of heart and humor to boot.
The film stars Simu Liu as Shang-Chi, whom we first meet as Shaun—a young man living in San Francisco and working as a parking valet when a group of assassins abscond with a pendant that his mother gave him when he was young. Shang-Chi and his best friend Katy (Awkwafina) then leave their comfortable Bay Area lives and journey to Macau, in an effort to warn Shang-Chi's sister Xialing (Meng'er Zhang) that danger is coming for her as well. As the film unfolds, Shang-Chi is forced to confront the past he thought he'd left behind. And when he's drawn into the web of the mysterious Ten Rings organization led by his estranged father, Shang-Chi realizes he must stop him and his dangerous cabal once and for all.
Before we enter the world of The Ten Rings, let's take a gander at the cast of characters we'll soon be meeting—and learn a little bit about 'em:
Shang-Chi/Shaun (Simu Liu)
At the beginning of the film, we first meet Shang-Chi in present day San Francisco—and he seems like an everyday guy. Shaun, who is working at a hotel as a parking valet, has an unknown backstory. But very soon, Shang-Chi's past returns, and things change quickly and irrevocably. Trained since childhood by the mysterious Ten Rings organization, Shang-Chi must confront the past he thought he left behind when he is drawn back into his father's web.
"Shang-Chi's core issue is rooted in not knowing who he really is," says director Destin Daniel Cretton. "Over the course of the film, he must learn how to own every part of himself. There's residue left inside that he hasn't dealt with from the traumatic things that happened to him as a kid." Liu adds, "The movie is about that evolution and personal growth of self-acceptance and self-love. And it's something that I absolutely think will be relatable, whether you're Chinese or Asian or not."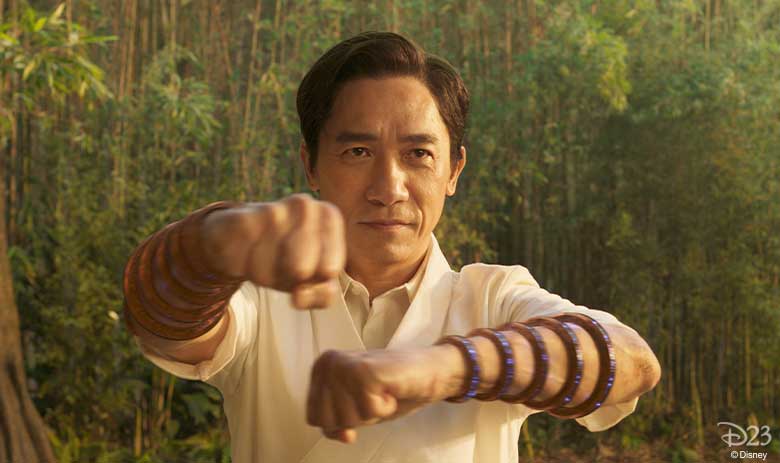 Xu Wenwu (Tony Leung)
Shang-Chi's father, Xu Wenwu, is the feared leader of the Ten Rings Organization, which has lurked in the shadows of the MCU since the very beginning. As Leung explains, "I had a phone meeting with [director Cretton] and, of course, he couldn't tell me much about the story at that time, so I had only little hints about my character and the story. But I felt very good talking to him, and I thought I could trust him."
"Tony sees Wenwu as by no means a villain," Cretton adds, "but as a broken human who is chasing after things that were torn away from him, that he desperately wants back. I'm so thankful that Tony came on board. It's so subtle and so brilliant, the way that he can create a character who can be so brutal, but show us that it's rooted in Wenwu's desperation to be loved and to show love."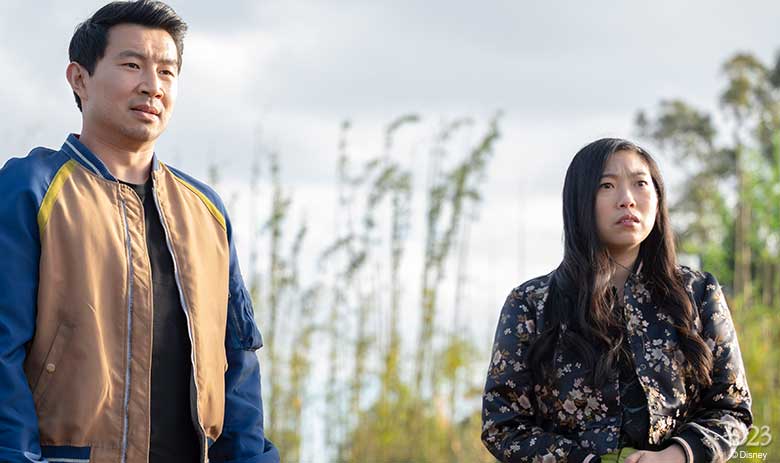 Katy (Awkwafina)
As Shang-Chi's oldest, closest friend, Katy—a Chinese American—is free-spirited, carefree, and fiercely loyal. But she's only ever known him as Shaun, and knows nothing about his past as the movie's story begins. Describing Katy, Awkwafina explains, "Katy is Shang-Chi's reckless Asian American friend who he meets when he relocates to the States in San Francisco. Katy and her family kind of take him in, and he has a very close relationship with her and her family… She almost feels like she needs to protect [him], which is ironic because he is more than necessarily equipped to take care of himself. But Katy meets him in school by taking down a bully who is picking on him. Since then, their relationship has kind of evolved, and they bicker a lot. But I think that it's very obvious that they have a lot of love for each other."
While she's a very dependable companion, and is willing to accompany Shang-Chi on his quest, Katy's also got her own journey of self-discovery to contend with. "I think Katy, throughout the movie, is really questioning her own mission in life, her goals and her sense of identity," says Awkwafina. "I think that's something that we all ask ourselves at some point, and we all kind of struggle with. So, she is a very real character to me, and I relate to her a lot."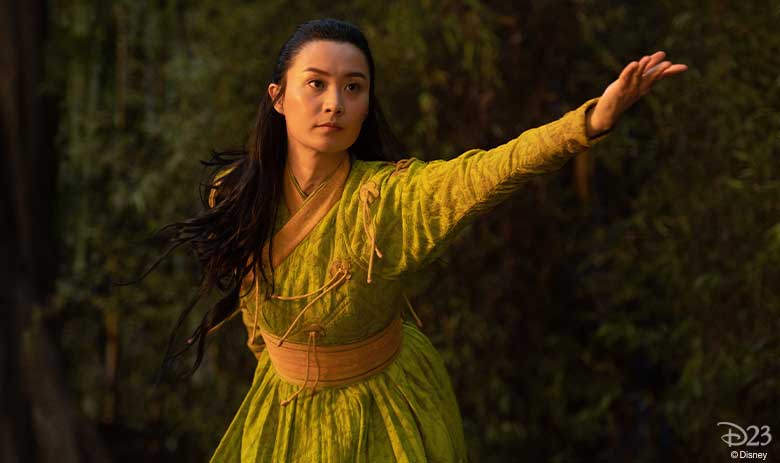 Li (Fala Chen)
Li, an independent spirit and skilled martial artist, is the compassionate and devoted mother of Shang-Chi and Xialing. The Julliard-trained actress describes Li as "a warrior and a Kung Fu master. Her power lies not only in her physical form but also in her ability to bring out the best in everyone who's around her." Cretton adds, "The quiet strength she brought to this character was exactly what was needed to stand face to face with Tony Leung's Wenwu."
"Fala is a wonderful actress, super-talented," says Liu. "She was such a joy to work with. [She] brings a loving, warm beauty to the film. Her grace is something intrinsic to the story. That comes from Fala's heart, and she brought so much love to the character of Li."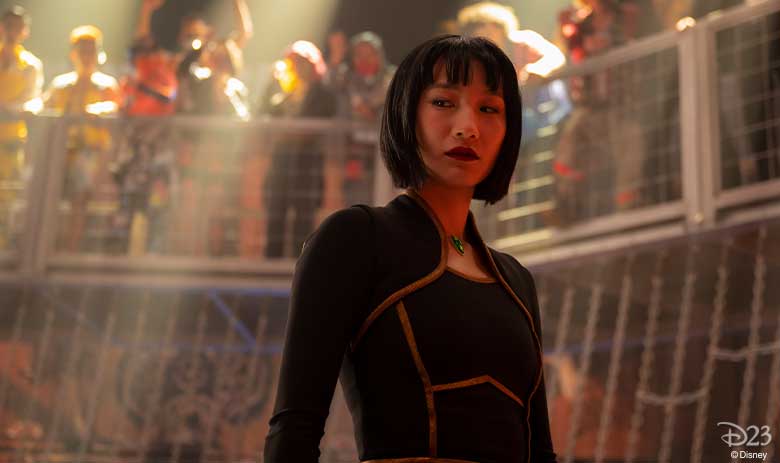 Xialing (Meng'er Zhang)
When her estranged brother Shang-Chi suddenly shows up in her life, Xialing must choose between the solitary life she's created for herself or join her brother in the fight against the Ten Rings. As Cretton says, "Shang-Chi needed to be surrounded by two strong female characters who represented the two worlds that he's from. It was very important to us to find an actor [to play his sister] who was from China, who grew up there, who speaks Mandarin as their primary language. Meng'er, from the first time I met her, was pure magic." After an exhaustive international search, Zhang rose to the front of the line as the perfect choice for Xialing. Trained in theater and musical theater, Zhang had never appeared on film before!
Describing her character, Zhang says, "Xialing is someone you don't want to mess with, even Shang-Chi knows not to cross her. She is a very tough and independent woman, cold on the outside, but has a warm and fragile part deep down inside. She had a traumatic childhood, but she didn't sink—she got stronger. She's like a flower that survives the coldest winter."
Razor Fist (Florian Munteanu)
One of Wenwu's most loyal soldiers, Razor Fist found family and purpose in the Ten Rings. He rose through the ranks to become one of the organization's strongest and most brutal fighters. Razor Fist, as his name suggests, wears a prosthetic for his amputated left arm, in the form of a giant razor. "Razor Fist could have easily been a one-dimensional villain with a sword for an arm until Florian showed up," says Cretton. "Florian just nailed it. When you first meet Razor Fist, he may seem somewhat of a cliché cutout of a villain, but you'll soon have a different view of Razor Fist, and you'll learn to love him like I did."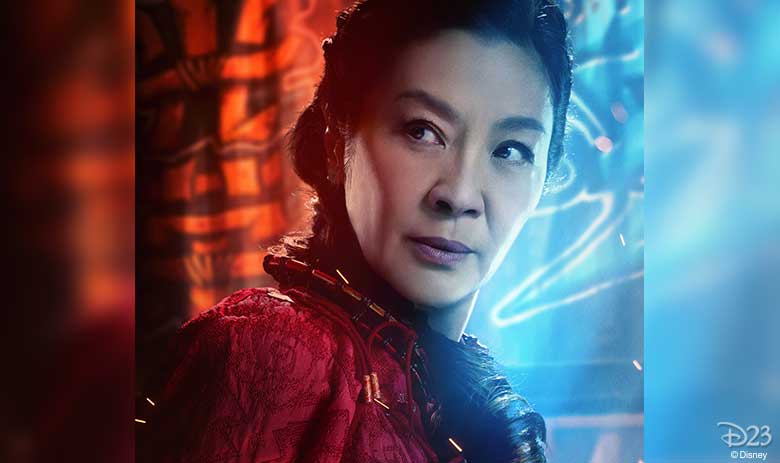 Ying Nan (Michelle Yeoh)
Ying Nan, aunt to Shang-Chi and Xialing, is a respected leader and warrior of Ta Lo—and she represents a positive, nurturing connection to their mother. "Ying Nan is able to impart upon them their strength, and their ability to embrace who they really are," says the celebrated actress. "She understands that Xialing and Shang-Chi have been running away from their identity. My character teaches them that we cannot run away from who we are, from the people who come before us. Our ancestors, our parents make us who we are—and we have to learn to embrace the good and the bad. I think the theme of the film is embracing your destiny and truly making yourself and the world around you a better place."