By Emily Hewitt
It's hard to know who's friend or foe when the alien Skrulls are wearing their human "shells." Deceit goes both ways, though, when a faction of Skrulls comes to believe that Nick Fury, the man who promised to find them a new home planet, has let them down in the new Disney+ Original series from Marvel Studios, Secret Invasion.
"I felt that the Skrulls could be used as a metaphor for the current state of the world," executive producer Jonathan Schwartz says, "and the spread of disinformation and lack of trust."
The live-action series unfolds in the present-day Marvel Cinematic Universe (MCU), several decades after the events of Captain Marvel. Nick Fury, played by Samuel L. Jackson, leaves the space station of the intergalactic agency S.A.B.E.R. and returns to Earth, where he learns that a rebel Skrull group is plotting to abolish the human race to claim the planet for themselves.
As we get ready to dive into this espionage thriller, let's introduce many of the characters we'll meet along the way.
Nick Fury (Samuel L. Jackson)
When Fury comes back from S.A.B.E.R. to investigate the Skrull invasion, he knows he hasn't followed through on his promise to find the alien race a new home. "He's been sort of incognito and up there on S.A.B.E.R. for years, and it's so long since he's been in touch with people," Jackson says. "He's ghosted a lot of people, and so when they call him, he's not coming back down to Earth super willingly."
In place of his trademark black leather coat and eye patch, Fury now wears a tweed coat and wool sweater with his scarred eye visible. This new appearance reflects his vulnerability and exhaustion from decades of continually fighting—to the point that he doesn't really know who he is anymore. Viewers will also see how his mistakes affect the people around him.
"The thing that excites me about Secret Invasion is that you get to see another side of Fury—a more human and grounded side of what you would imagine Nick Fury to be at this point of his life, where all of these things that he has experienced have caught up with him," says Cobie Smulders, who plays S.H.I.E.L.D. agent Maria Hill.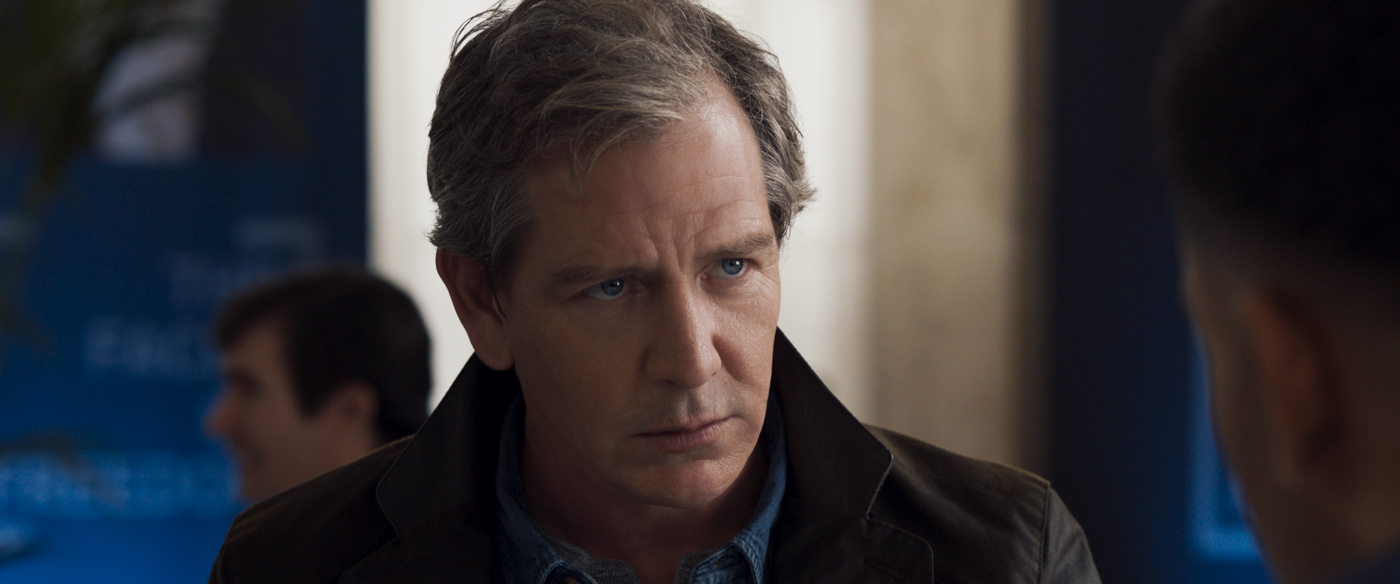 Talos (Ben Mendelsohn)
Talos, the Skrull warrior we first met in Captain Marvel, is back and grappling with what it means to be a leader while at odds with those closest to him, including Fury. "His most powerful working relationship is gone," Mendelsohn says. "Nick Fury's gone. He doesn't have the alliance and the advantage of having Fury on the ground with him on Earth."
Talos is still searching for a place where the Skrulls can survive—a task that gets more complicated when his daughter, G'iah, is put in danger.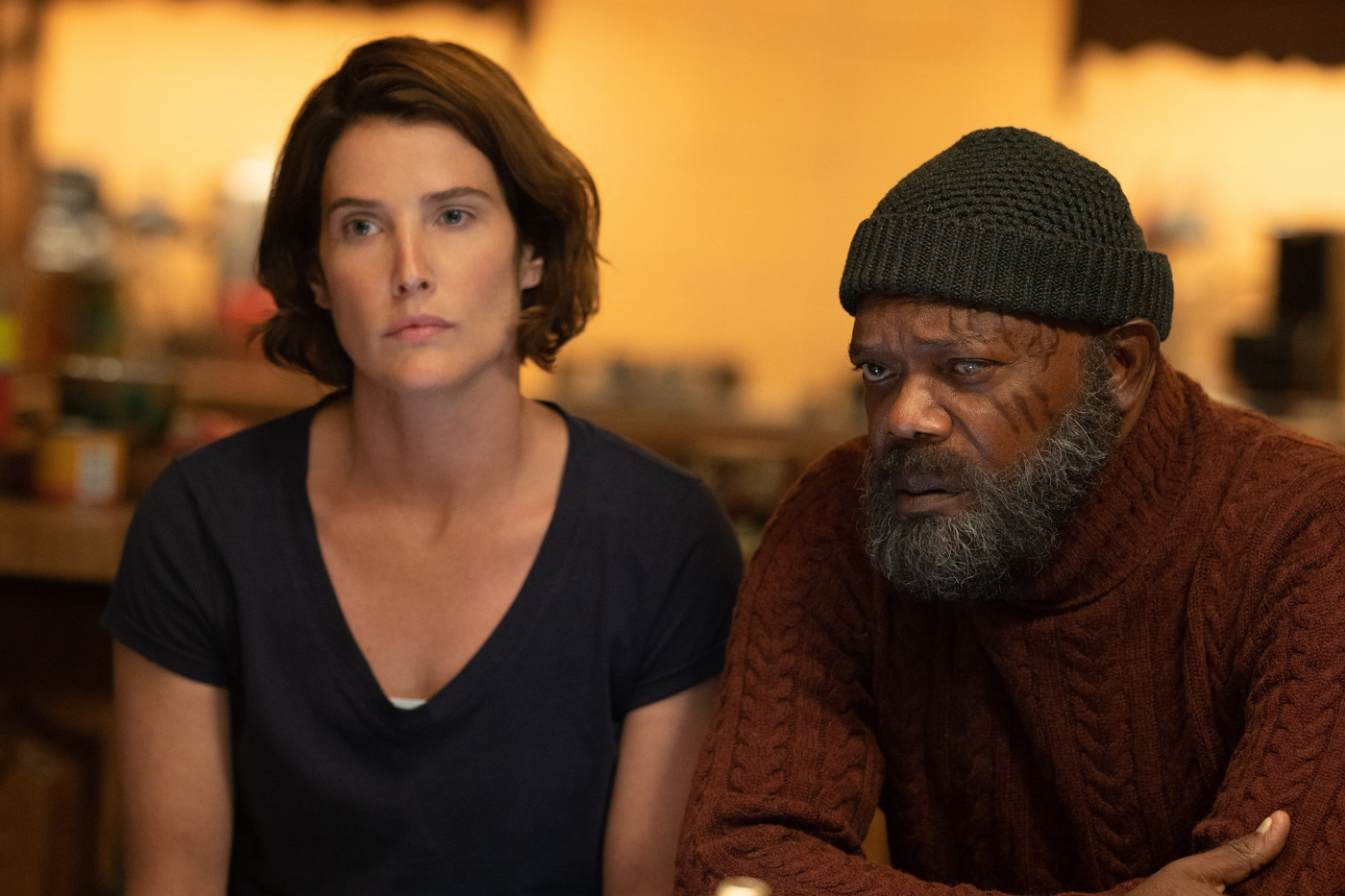 Maria Hill (Cobie Smulders)
Maria Hill, the decorated spy who's always loyal to Fury, joins the fight against the Skrulls' invasion. Just as she always has, she will continue taking risks to defend other people. Hill was first seen alongside Fury on the big screen in The Avengers (2012) and played a vital role in Captain America: The Winter Soldier (2014). The Maria Hill character seen in Spider-Man: Far From Home (2019) was revealed as a Skrull imposter!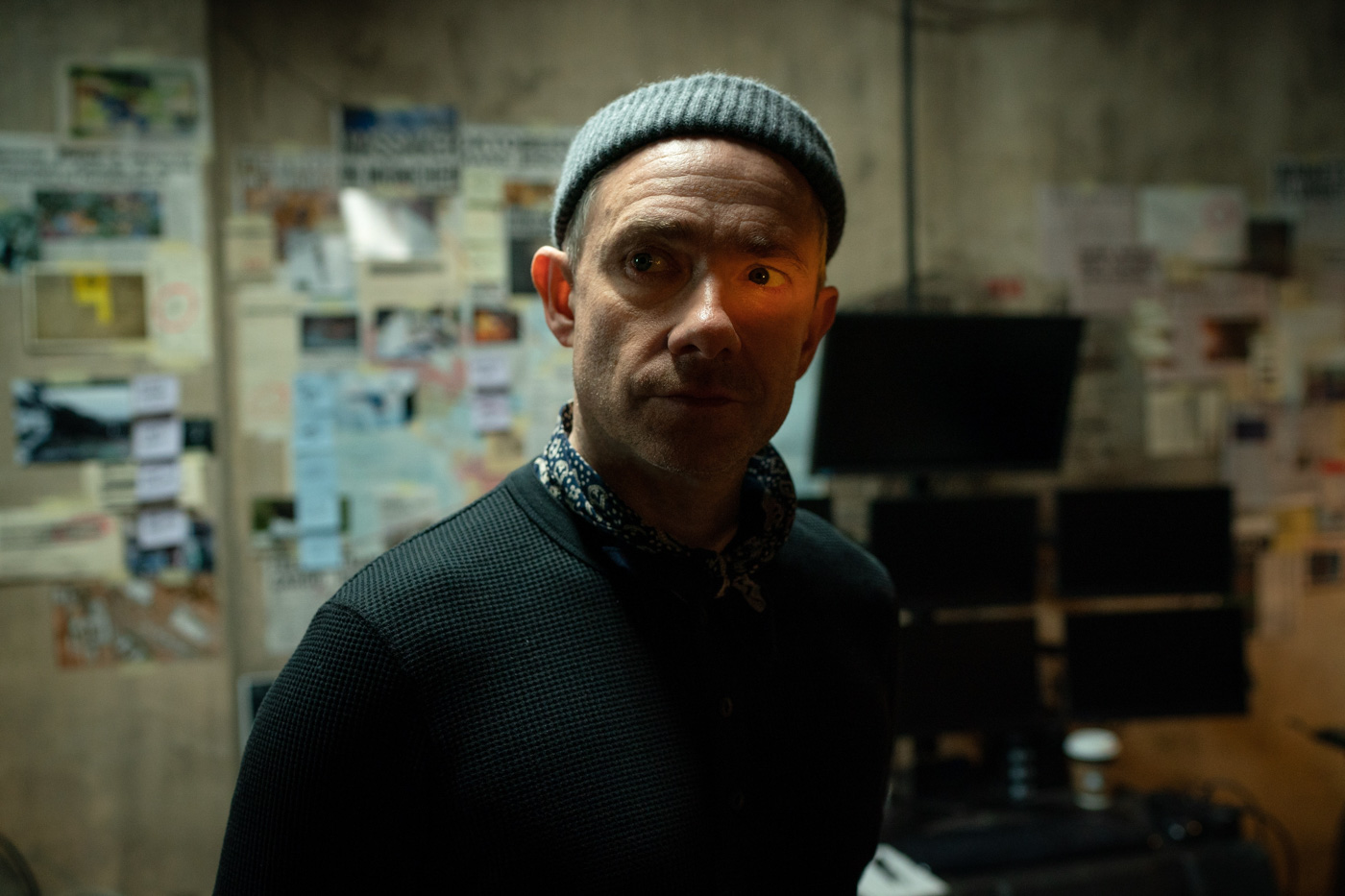 Agent Everett Ross (Martin Freeman)
CIA Agent Everett Ross—a major player in both Black Panther (2018) and Black Panther: Wakanda Forever(2022)—receives information about the impending Skrull invasion. With the information from Agent Prescod (Richard Dormer), Ross determines that Fury must return from the S.A.B.E.R. space station to help deal with the threat.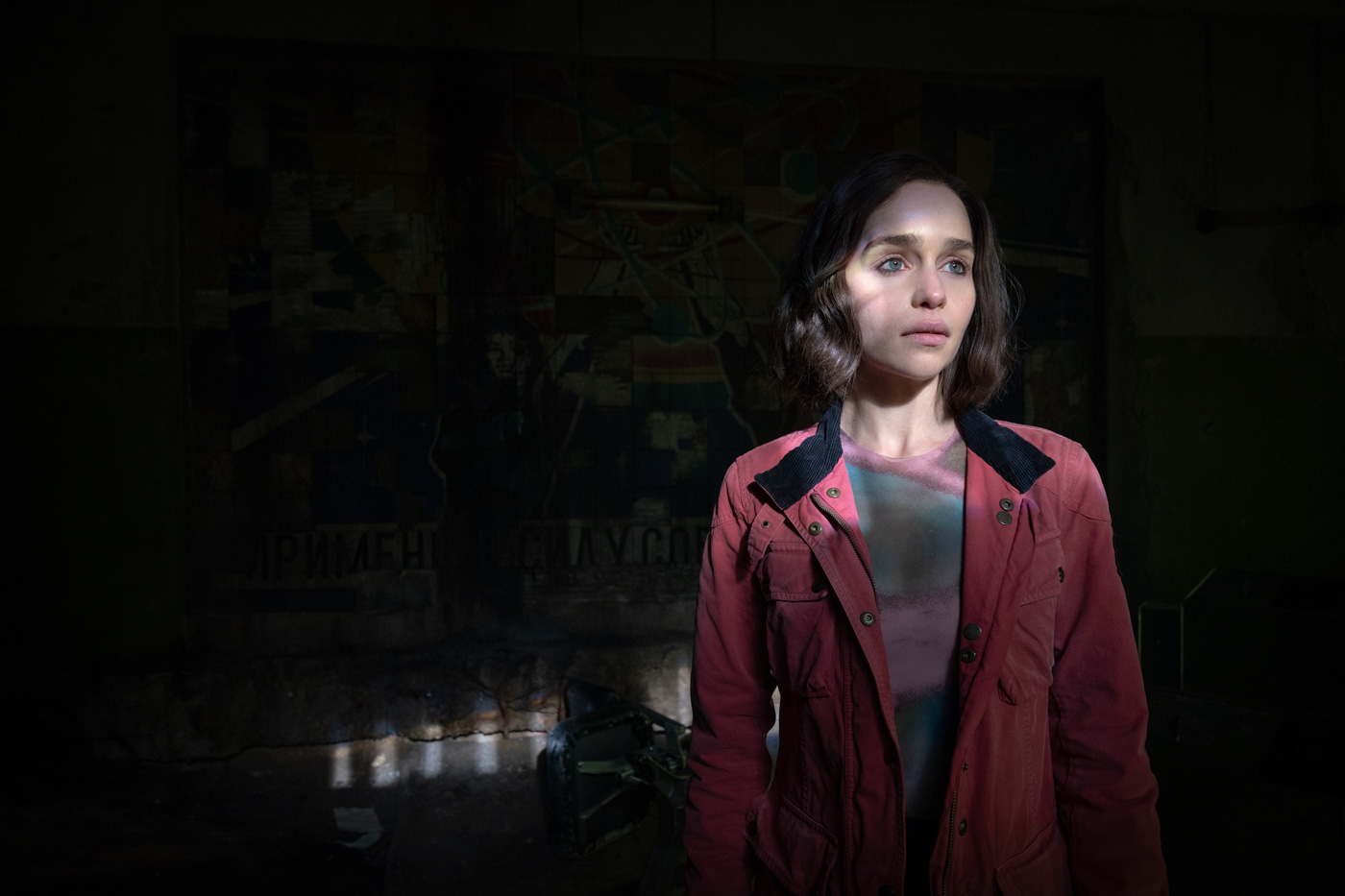 G'iah (Emilia Clarke)
We briefly met G'iah as Talos' young daughter in Captain Marvel, but she is now a fierce and pragmatic Skrull warrior. Her relationship with her father "is incredibly complicated," Clarke says.
"You get to see a domestic side to both Talos and Fury that you haven't seen up until this point," Clarke adds. "You get to see them at home, for want of a better word, in a very extreme situation, obviously. And G'iah is a part of that for Talos. And the world's best dad award probably isn't going to him. He's raised a fighter, and the relationship that they have is built around her proving herself."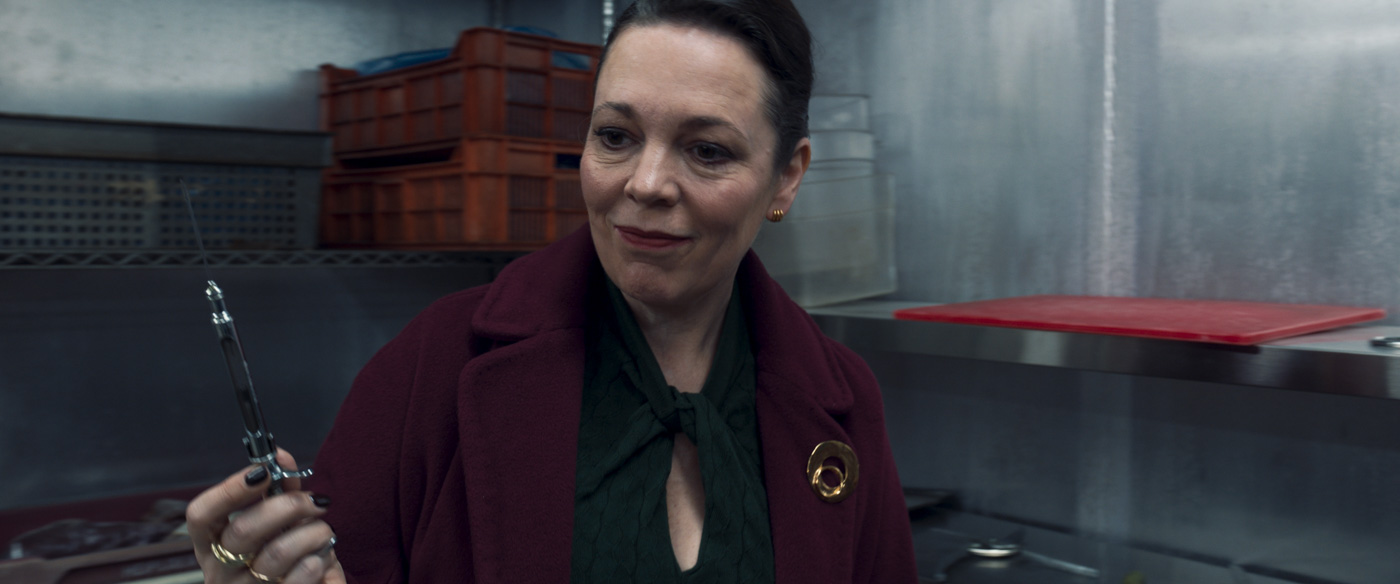 Sonya Falsworth (Olivia Colman)
Fury meets his match when Sonya Falsworth joins the MCU. She's a seasoned MI-6 agent who will protect England at any cost. With a tea-offering demeanor, she doesn't come across as the deadliest of opponents. She believes all Skrulls are bad and has been tracking Gravik and the rebels for some time.
"Sonya is an old friend of Nick Fury, and they respect each other," Colman says. "Even though they like each other, they still don't entirely trust each other. They've got a long history."
Colman performs the part with a humor and lightness that contrasts with Fury's and Talos' drama and intensity, according to director Ali Selim.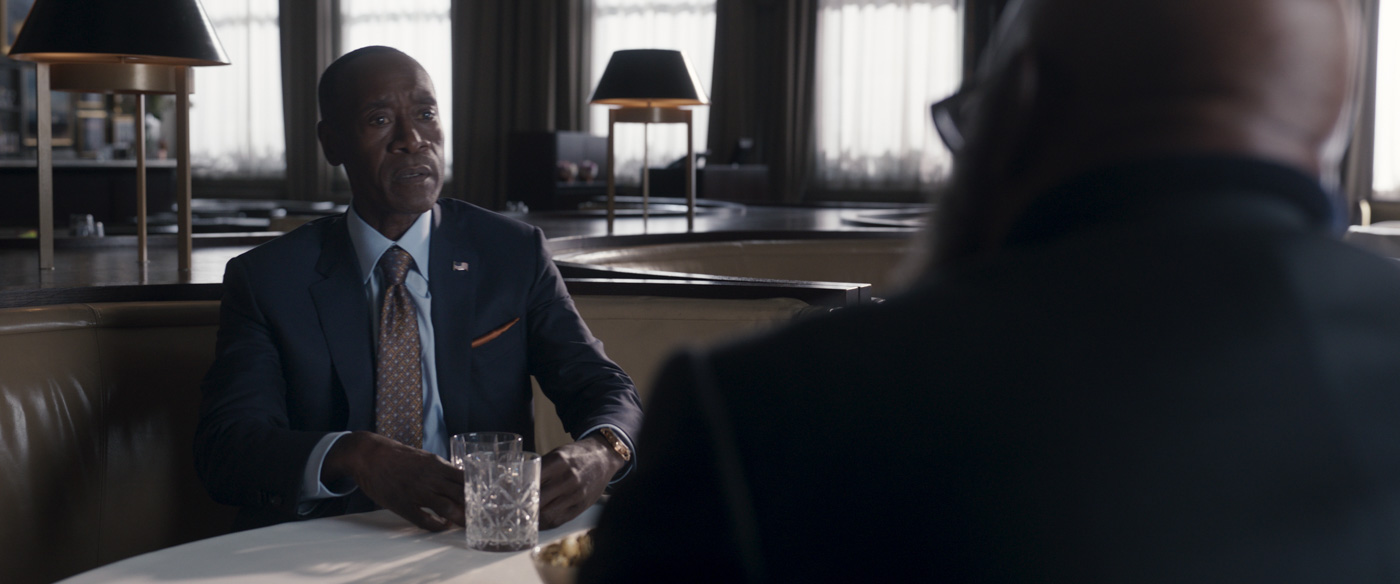 Colonel James Rhodes (Don Cheadle)
Colonel James Rhodes, introduced in the Iron Man movies and most recently seen in the Disney+ Original series The Falcon and the Winter Soldier (2021), is back and has to make some tough decisions when he learns of the impending Skrull invasion.
Gravik (Kingsley Ben-Adir)
Gravik, a new face in the MCU, is the mastermind behind the Skrull's mission to take over Earth. He believes the promise of a new home for the Skrulls has gone unfulfilled for too long. Believing Fury will never come through, Gravik takes it upon himself to make things right.