By Jim Frye
He's back, and he's still "burdened with glorious purpose."
Marvel Studios' original live-action series Loki arrives on Disney+ today, taking the fan-favorite villain on the ride of a lifetime (or, considering the time-traveling premise, perhaps, multiple lifetimes)! Described as a crime-thriller meets epic-adventure, the series takes place after the events of Avengers: Endgame, beginning the moment in Endgame when the 2012 Loki takes the Tesseract. This lands the God of Mischief in the hands of the Time Variance Authority (TVA), who needs his help to help mend the timeline. The TVA, though, is an unforgiving bureaucracy that knocks Loki down a few pegs from his days as a self-proclaimed majestic being destined for greatness—but of course, he still has his ego intact.
With all that time-jumping around the Marvel Cinematic Universe, here's a handy guide to the characters in Loki, just to keep you grounded.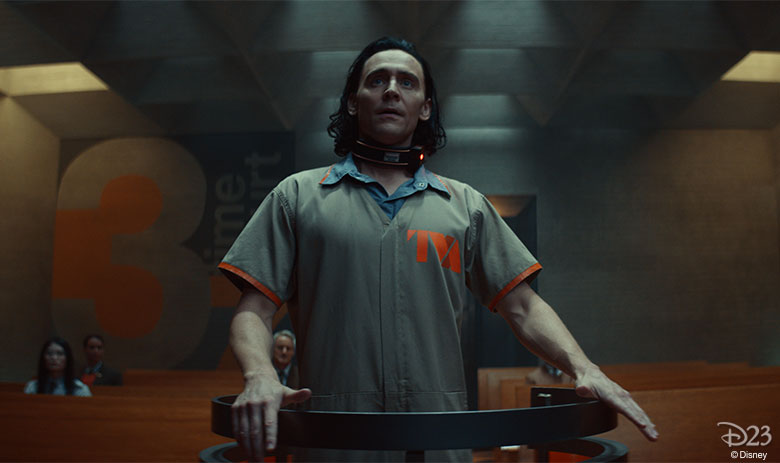 Loki / Tom Hiddleston
He is the Prince of Asgard, the mercurial God of Mischief, the brother of Thor—and he's in deep trouble. Tom Hiddleston, who has portrayed Loki in six Marvel Cinematic Universe films, returns as the title character, everyone's favorite villain, who tries to navigate—and manipulate—his way through the bureaucratic nightmare that is the Time Variance Authority. "Loki is almost this endlessly fascinating box of tricks," says Hiddleston. "The moment you think you know him he reveals something else."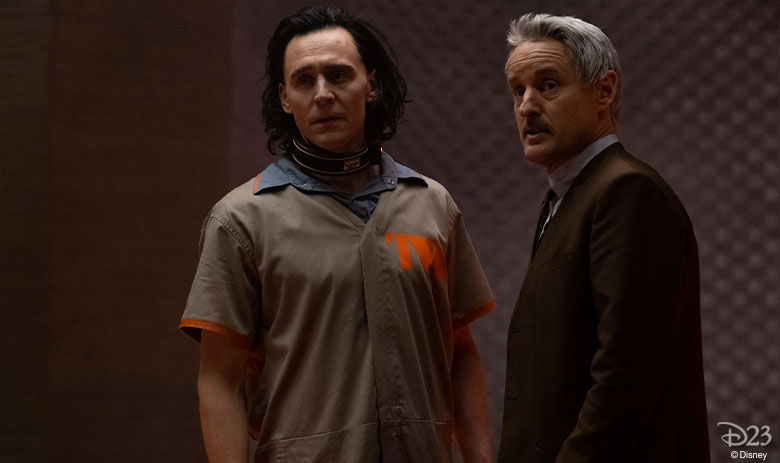 Mobius / Owen Wilson
Mobius M. Mobius is an agent for the Time Variance Authority, who specializes in the investigations of particularly dangerous time criminals—case in point: Loki. "He's a little bit like Nick Nolte getting Eddie Murphy out of jail in 48 Hours to help him investigate," says Wilson. "Mobius believes in this investigation, and the fact that there is someone creating real mayhem for the TVA that Loki can help him find." Wilson continues: ""Working with Loki, of course, is a little bit of a chess match to gain his trust, and Loki seeing how far he can go with Mobius. And who's manipulating whom?"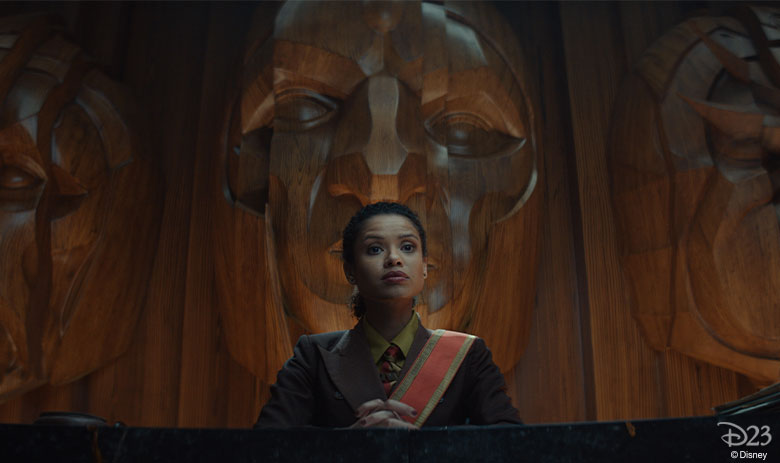 Ravonna Renslayer / Gugu Mbatha-Raw
Ravonna Renslayer is a respected judge in the Time Variance Authority, and one of few in rank to stand in the presence of the Time Keepers themselves. She's a former hunter who rose up the ranks and now oversees the investigation of Loki, among others. And though she's friends with Mobius, professionally, she does not agree with his methods. "I don't think I've ever played such an authoritative character," says Mbatha-Raw. "She's powerful. She's well respected."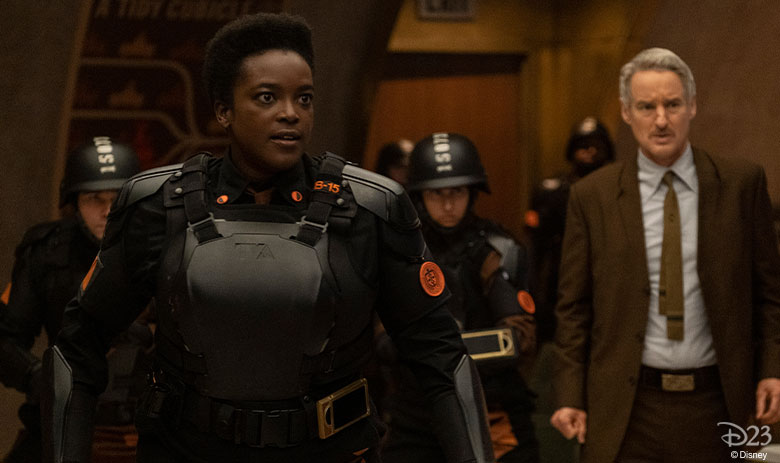 Hunter B-15 / Wunmi Mosaku
A high-ranking Hunter, Hunter B-15 is tough, fair, by the book and none too pleased with Mobius' laissez-faire demeanor. "She's proficient physically, and she's strong," says Mosaku. "She's dedicated and loyal. She is a diehard, absolute super fan of the TVA and believes she was created there and that the timekeepers are her superiors and like gods." She is determined to find and delete The Variant for taking down TVA troops.
Rounding out the announced cast are Sophia Di Martino and Richard E. Grant, whose characters have yet to be revealed.
You can follow all the cross-timeline intrigue of Loki, streaming now on Disney+!